Sponsored
Since we're all spending a lot more time at home these days, we decided to check out these arts and crafts offerings from six Birmingham shops and artists. If you haven't tried it, it's a lot of fun—and very satisfying—to make things with your own hands. Keep reading to find out more. 
1. Brighten your walls—and your day—with Hoover's Hammer & Stain
While half the appeal of going to a place like Hammer & Stain is getting together with others to enjoy the fun of crafting, the other half is actually doing the crafts. As their website says, "crafting is not cancelled," and they've got Hammer @ Home Kits to prove it.
Now you can bring the crafting party to your home.
Contact: Website | 260.242.0376 | Facebook | Instagram
Order online with curbside pickup or home delivery available. Use discount code CURBSIDE for 19% off. Gift cards are also available.
2. Take an online drawing class with Dori DeCamillis of Homewood's Red Dot Gallery
If you've always wanted to develop your drawing skills, why not check out one of Dori DeCamillis' online $10 drop-in drawing classes? Classes take place on Tuesdays and Fridays at 3PM. Children age 8+ and adults are welcome.
Contact: Website | 205.870.7608 | Facebook | Instagram
Sign up. Gift cards are available.
3. Study Basic Elements of Art with Amparo Creative House
If you want to skip the arts and crafts and go straight for one-on-one tutoring in Basic Elements of Art, you might want to contact Celeste Ampara Pfau of Amparo Creative House.
Celeste is a mixed media visual artist who creates "one of a kind Botanical Monoprints using ethically sourced natural materials and an etching press, where she creates careful compositions on paper and fabric." It's hard to look at her gorgeous work and not want to learn what she knows.
Contact: Website | 205.213.8214 | Email
4. Get your paintings framed with Beverly McNeil Gallery
If you've got paintings you've been meaning to get framed and now seems like the right time, Beverly McNeil Gallery has a framing service you need to know about. They'll pick up paintings within 75 miles of Birmingham, frame them and bring your painting back to you. How's that for service? They also have gift cards in case you'd like to treat someone you know.
Contact: Website | 205.328.1761 | Facebook | Instagram
5. Frame your favorite photos with Four Corners Gallery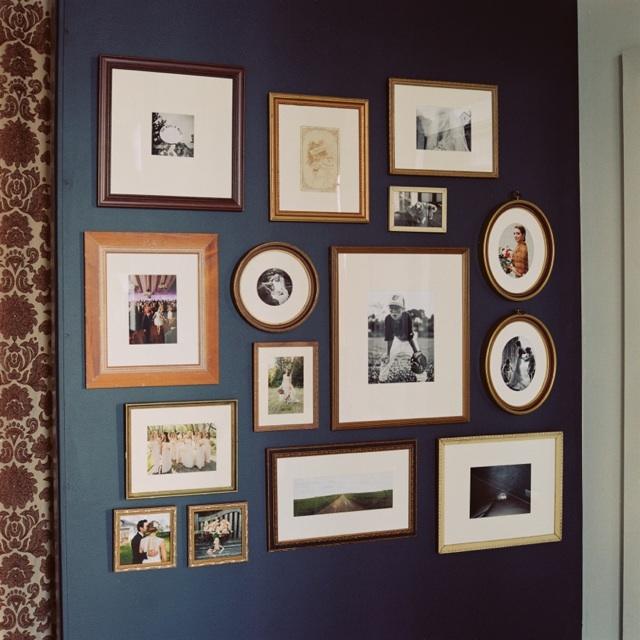 Four Corners Gallery are experts in all things related to photo framing. Here are just a few:
✅ Photo preservation
✅ Gallery walls
✅ Photo retouching
They've got free curbside pickup and delivery, and gift certificates are available for future purchases.
Call: 205.980.2600 | Website
6. Invest in future crafting with a gift card from Pinspiration
I don't know about you, but Pinspiration Birmingham's splatter room is definitely on my bucket list. Even if we can't bring out our inner Jackson Pollock right now (well, maybe you can, but who wants to clean up that mess?), we can still get our craft on.
While they're closed right now due to COVID-19, you can still order gift cards as an investment for a future time when you can pick up DIY craft kits or go there in person.
Contact: Website | Facebook
Order gift cards online.
Now tell us, Birmingham, what are the arts and crafts that are keeping you sane right now? Tag us on social @bhamnow and let us know.
Sponsored by: