Sponsored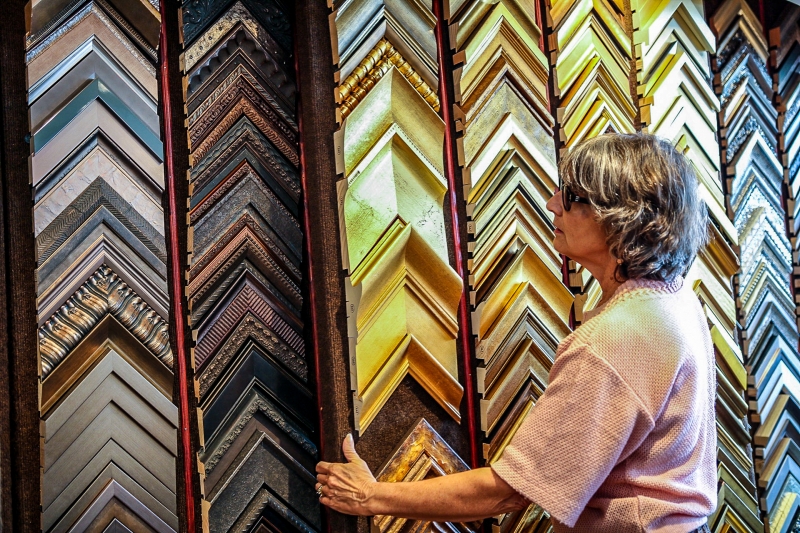 Do you ever pause to consider the idea that you're constantly carrying around a photo album (and by that I mean your phone)? Thankfully, Birmingham businesses like Four Corners Gallery exist to remind us that we don't have to keep our memories in the digital world. Four Corners Gallery not only offers professional printing services, it also offers the expert hand of a photo specialist.
With a little retouching here and there, your Insta-worthy photos can also be wall-worthy for you or a loved one. Contact Four Corners Gallery today and take your photos from your Instagram grid to the gallery wall of your dreams. 😉
Getting your photos from grid to gallery (or even an album)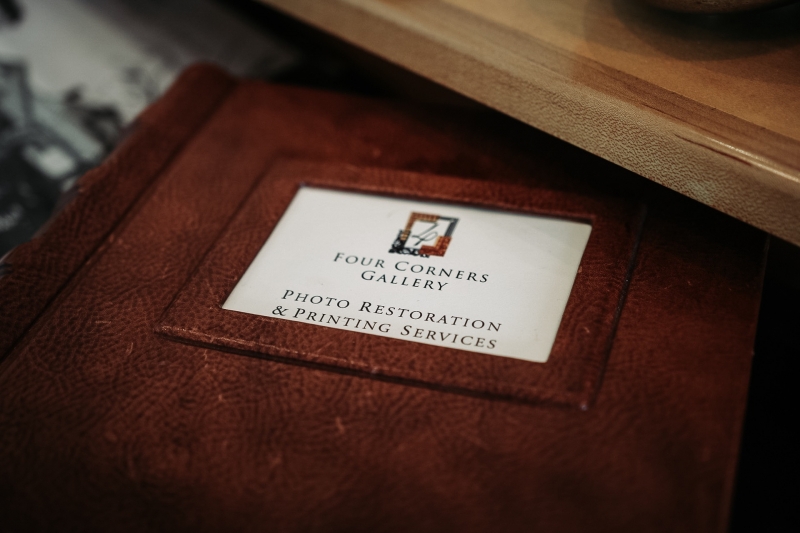 To figure out how Four Corners Gallery makes their magic happen, we recently stopped by to learn more and see for ourselves. Without further ado, here's how it's done:
1. Start with the end in mind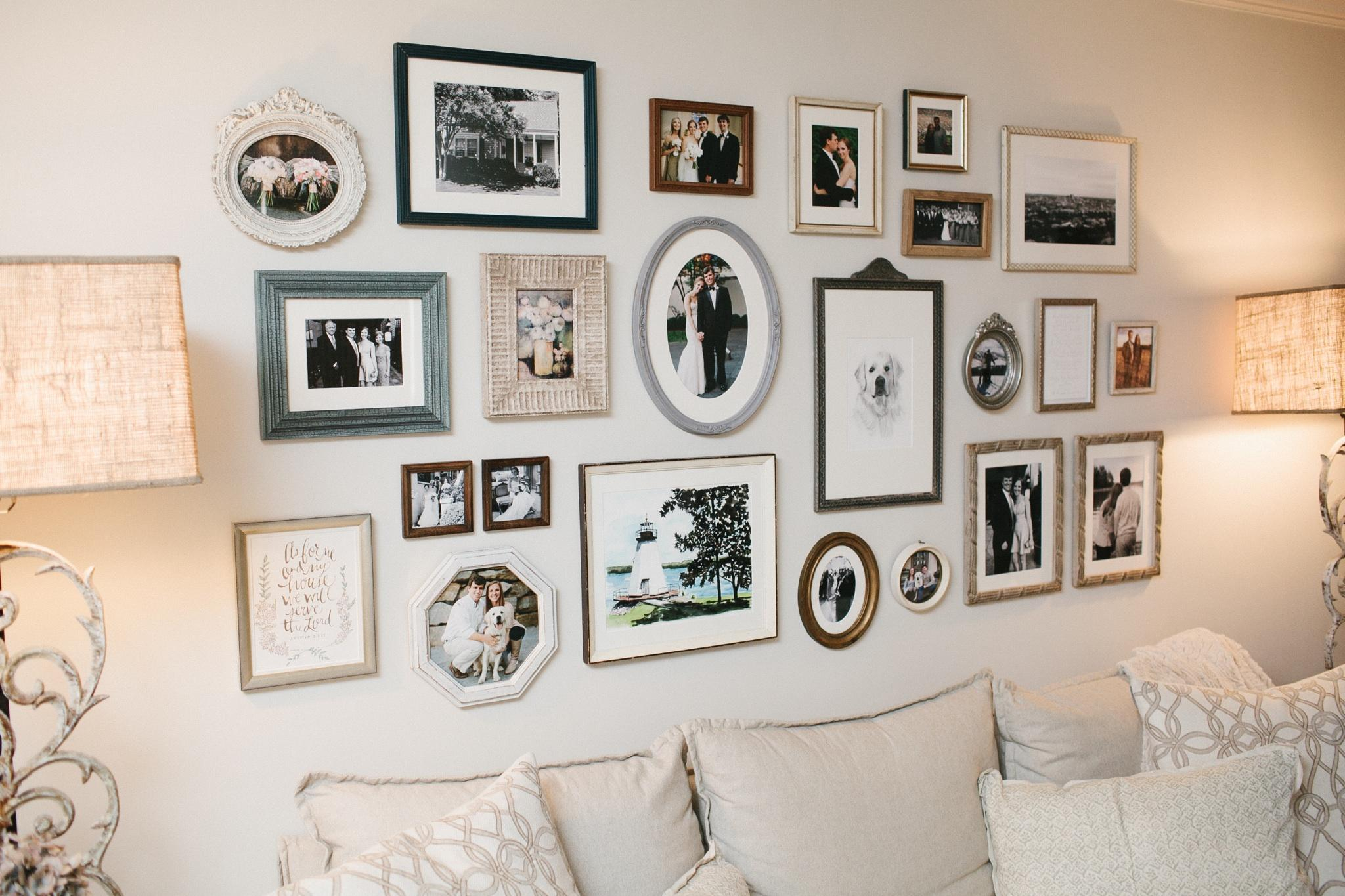 Right now, I'm willing to bet there are a dozen photos on your phone that you would love to have on your wall—I know I do. That said, I think it's also fair to assume you have a general idea of where you'd want to place them.
So, select a few photos you want to see in your home or even given as a gift to someone you love. It could be anything from favorite photos of your dogs (🙋🏼‍♀️) or a historic building you saw on vacation a few years ago.
Contact them today and start the process of getting your pictures off your phone and in your home.
2. Commence the retouching process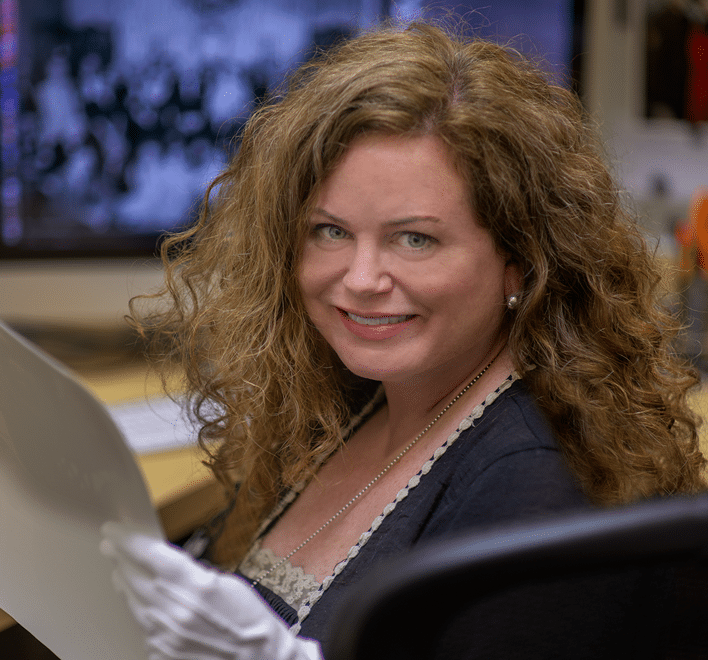 After you select pictures to print, it's time for photo restoration specialist Leah Karol to showcase her mad skills.
With Leah also being a photographer, she has that photographer's eye, so she can look at something, see what will make it sing, and add that artistic element to it.

Carla Hamilton, CEO of Four Corners Gallery
In order to make photos really pop, Leah optimizes and retouches them. Doing so addresses any issues with sizing, color or even removing off-putting aspects, from time stamps to a tree branch that looks like it's growing out of your ears (hey, it happens).
Sometimes it's as simple as cropping it or making the composition more interesting. There is so much we can do to help enhance these photos.

Leah Karol, Photo Restoration Specialist of Four Corners Gallery
Sure, it takes a certain degree of trust to let someone else edit your photos. But just take a look at some of these before and after photos. In each instance, Leah takes an ordinary photo and makes it extraordinary.
Before

After

Before

After

Before

After
Crazy, right? For many of us, we know that our phones have great cameras, but we frequently underestimate what that camera can really do, especially when placed in the talented hands of an artist like Leah.
3. Choose the paper and finish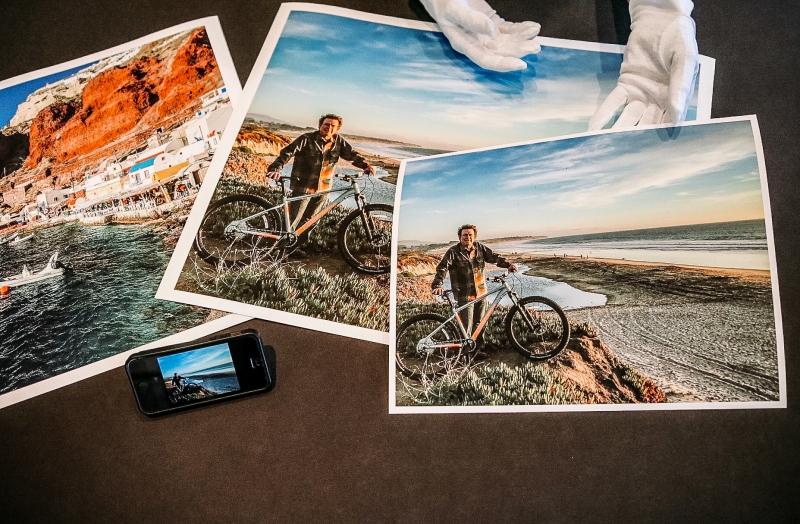 As it turns out, choosing the kind of paper that photos are printed on is a significant part of this process, too.
"It's important to remember that you can't just isolate one thing or the other," says Leah. "Ink, paper, and how you display, store and handle your photos will impact their lifespan."
That's why at Four Corners Gallery, there are three different types of paper to choose from: 100% cotton matte, luster and metallic.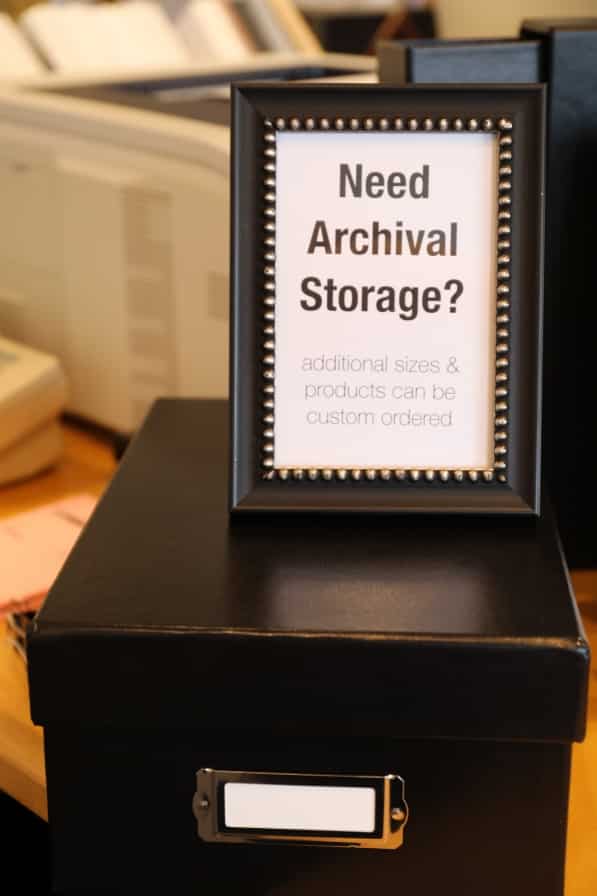 Each kind of paper has corresponding longevity when combined with Epson Ultra Chrome printer's archival ink technology and proper care. On cotton matte paper, your photo's appearance should remain pristine for at least a hundred years. Whereas on luster and metallic, photos begin showing signs of aging after 20 years or so.
With that in mind, the decision you make about paper will impact the kind of finish your photos have. For example, the more longer-lasting matte paper has two different finishes: smooth or watercolor-textured. Whereas, the luster or metallic papers will have the recognizable semi-gloss appearance.
5. Find your frames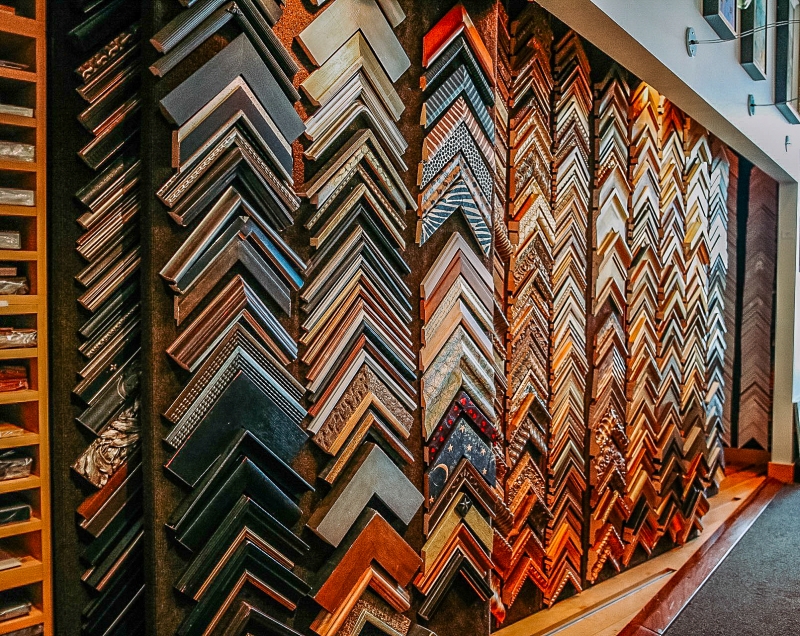 Once everything else is complete, Four Corners Gallery will help you immortalize your photos in a beautiful frame. With more than 4000 framing options, there is something to suit your unique tastes.
That may sound intimidating to those of you who describe yourselves as indecisive. However, there's no reason to fear the variety, says Carla.
You'd be surprised at how quickly those options can be narrowed down after just a few questions. Of course, there's an element of fashion. Framed art and photos are essentially furniture, so unless you're a person who likes true eclectic, there's always something that will appeal more to you than something else.

Carla Hamilton
6. Handle with care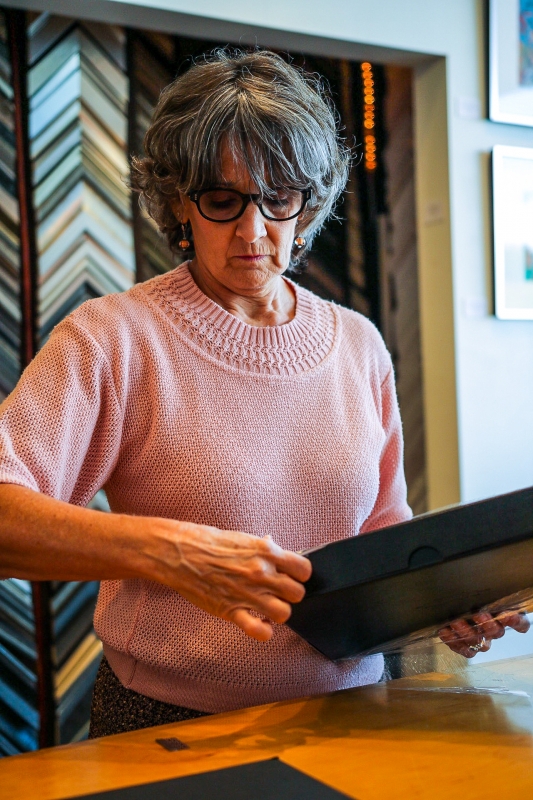 In my opinion, every personal photo has an heirloom quality to it. Be it an artful landscape image from a vacation or a quick group snap from a family reunion, these are memories that matter. And as such, they can be passed on to generations that follow.
But to a certain degree, that longevity depends on the level of care we give to our printed memories. As Leah said, no element of this process is isolated, and that's why they should be handled correctly. The Four Corners Gallery team even recommends handling your photos with cotton gloves to prevent oil from your fingers ruining the photos.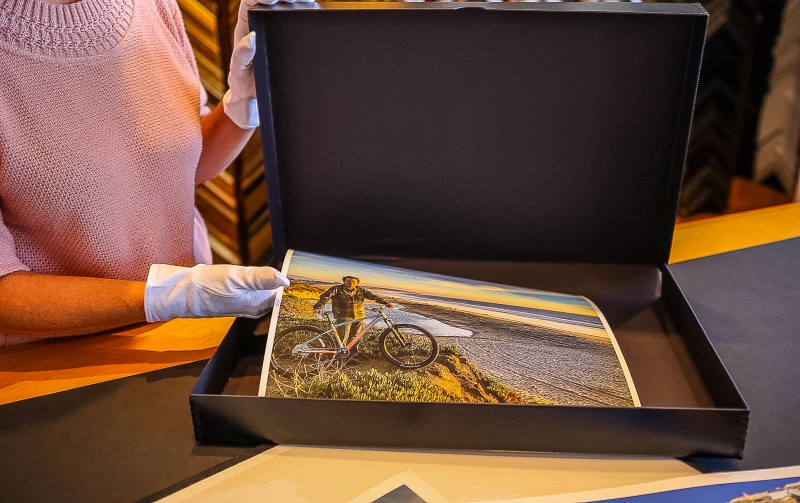 Four Corners Gallery utilizes special UV glass to protect your framed photos. And if you plan to store your printed photos, they also have acid-free storage containers, clam shell boxes, and three-ring binders with polypropylene sleeves of varying size.
Create a lasting memory
I've said it before and I'll say it again: there is no such thing as too early for holiday shopping, and owner Carla Hamilton agrees. Printed and custom-framed photos make great bespoke gifts for you and your loved ones. Giving the gift of a carefully selected, edited and framed photo is always a good idea. So, start the process today and avoid hasty last-minute decisions with the help of Four Corners Gallery's talented team.
Four Corners Gallery has been a Birmingham staple since 1999. For 20 years, they have specialized in art, custom framing, restoration and home and business installation. All that to say, these are people you can trust to help beautify your memories in a living room, office space or wherever you want them displayed.
Visit Four Corners Gallery and start your holiday shopping or surprise someone you love just because. There's no better gift than something that comes from the heart.
Sponsored by: