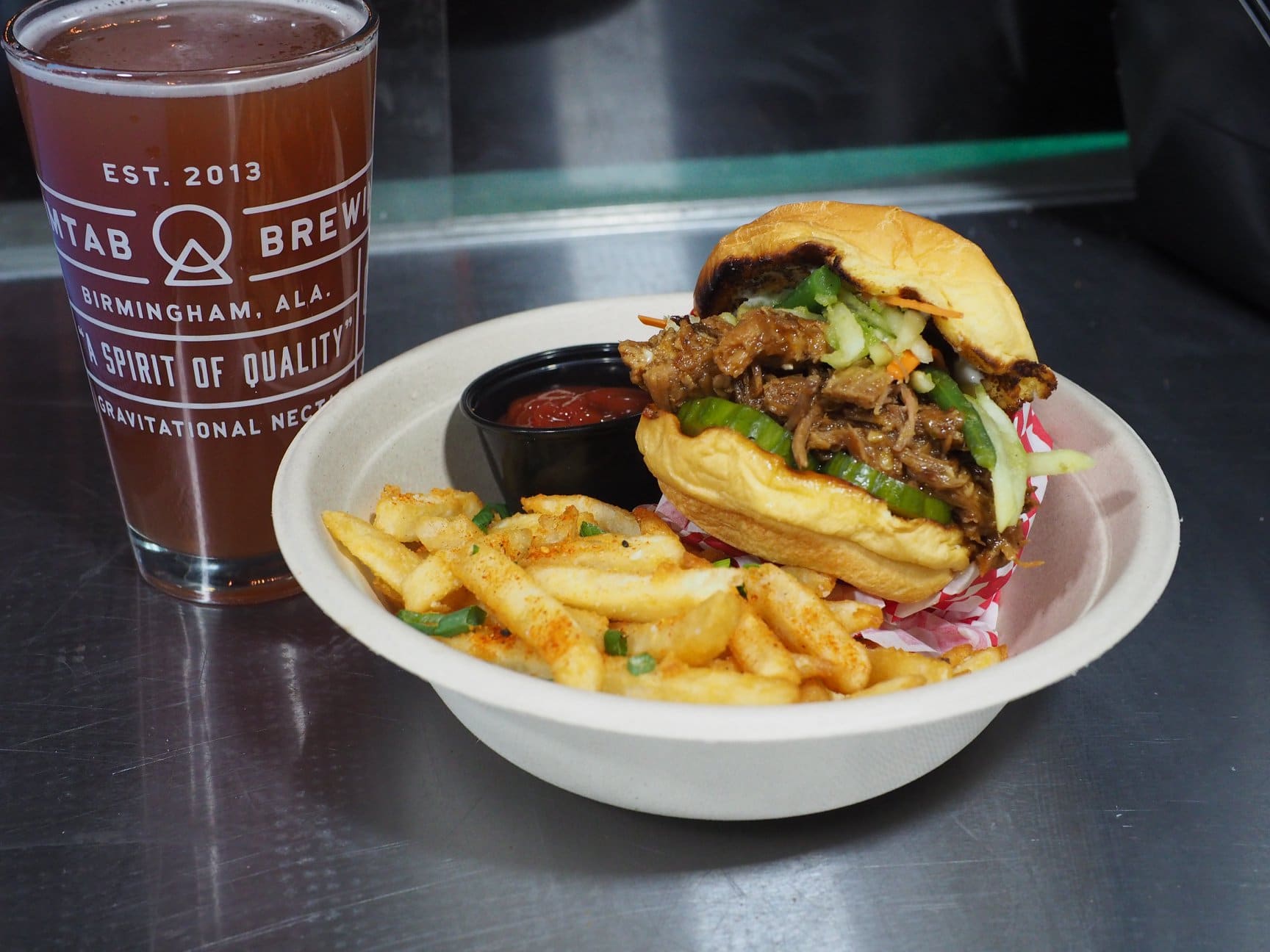 We highlighted 15 Birmingham food trucks last year, but the list just keeps growing and we're not mad about it. It's time to build on 2019's guide and include those old and new to the Magic City.
1. Paradise Chow
Sorry, I'm going to be biased and put my favorite first. NOTHING is better than its Kahula Pork Sandwich and a Trim Tab beer and those are just facts people.
While the Tiki style cuisine is usually stationed outside Trim Tab, keep up with their social media to see when you can find them at other spots like The Atomic Lounge and Mom's Basement.
2. Hyderabad Dum Zone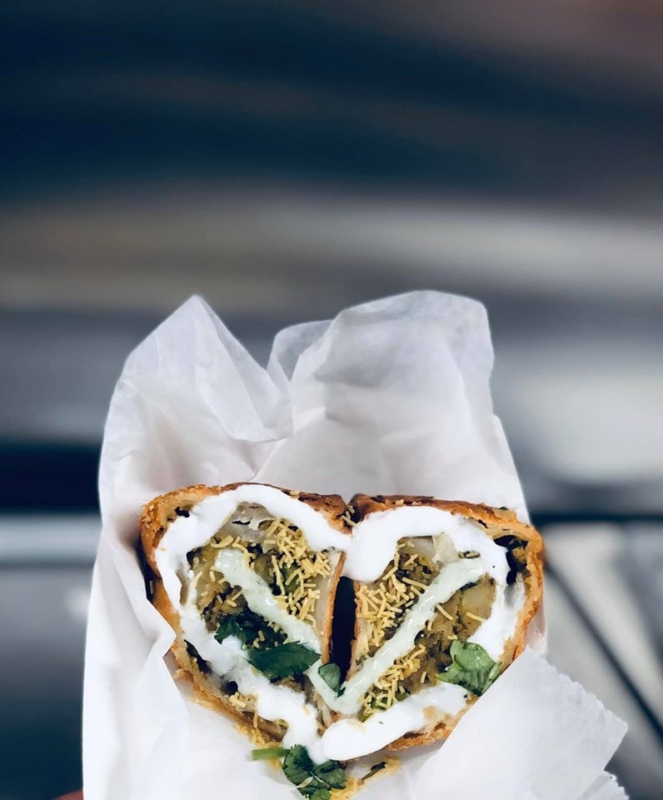 Fun fact: Hyderabad Dum Zone is one of the first Indian food trucks in Alabama. They serve up authentic dishes like chicken butter masala and other fun favorites such as their chicken waffle fries.
3. Taco Boys Bham
Opened just last August, Taco Boys is a Birmingham hit. Their menu includes street tacos, quesadillas, burritos and more. Need someone to cater your next party? Everyone loves tacos—it's kind of a fact of life.
Find them: Follow @tacoboysbham on Instagram and keep and eye on their stories. Popular spots include Hoover next to Krispy Kreme or Hop City.
4. Encore Rouge
Encore Rouge took home second place at The Big Pitch last year, in addition to winning the People's Choice Award. So yeah, you could say Birmingham loves the Cajun-inspired gourmet food truck.
5. Travis Chicago Style Polish Sausage & Bear Burger
Let me tell you, one of these polish sausages after a late night at Saturn just hits different. However, they taste just as good during the daylight—there's even a veggie burger on the menu.
Find them: You can typically catch them outside Saturn Bar in Avondale, but follow their Facebook for updated locations.
6. Bayou Bros.
Skip that drive to New Orleans, because you can get all your Cajun favorites at Bayou Bros. Red beans and rice, jambalaya and crawfish bisque all make the menu.
My favorite part? They have a convenient calendar on their website so you know where to get that gumbo fix.
7. Wyld Child
Farm to table isn't just for restaurants with exposed brick. The Wyld Child food truck is serving up beef brisket, smoked salmon, jalapeño chicken salad and more fresh flavors.
Find them: I've spotted Wyld Child frequent the corner of 3rd Avenue South and 41st South in Avondale. Also, keep your eye on posts from breweries like Trim Tab.
8. Cookie Destiny
What's better than a bakery? A bakery on wheels. Cookie Destiny is the sweetest thing to roll around Hoover and its customers think so too.
P.S. In addition to cookies, cakes and truffles the bakery also has edible cookie dough. We'll see you there.
9. Porky's Pride Smokehouse
BBQ hot tacos. Loaded BBQ Macaroni. Patty Melt. Why are you still reading? Find out where Porky's Pride is stationed next and get over there!
Find them: Keep up on social to spot them at popular places like Trim Tab, Ghost Train and Avondale Brewing.
Honorable mention: Knotty Bham
Knotty Bham isn't technically a food truck, but they do hit up Birmingham's hottest spots, like Hop City and Cahaba Brewing. I hadn't heard of this crew before, but man I'm sure glad I do now. I don't trust anyone who doesn't love a soft pretzel—so let's show them some love.
ICYMI: Birmingham food truck news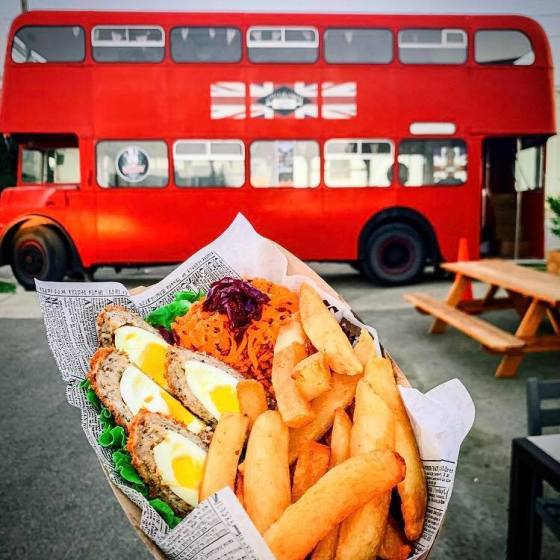 Little London Kitchen
We're all obsessed with the adorable and delicious Little London Kitchen food truck and they recently announced their new pub opening in Homewood. Congratulations Little London team—we'll be there cheering you on and chowing down.
MELT—a food truck success story
In addition to a storefront in Avondale and Hunstville, the former food truck is taking on a second location in Hoover. Let the river of cheese flow—we're over the moon! Make sure you keep up with their Instagram to see when you can attend the grand opening.
Did we miss your favorite one on this list OR our previous guide? Let us know on social @bhamnow!