Sponsored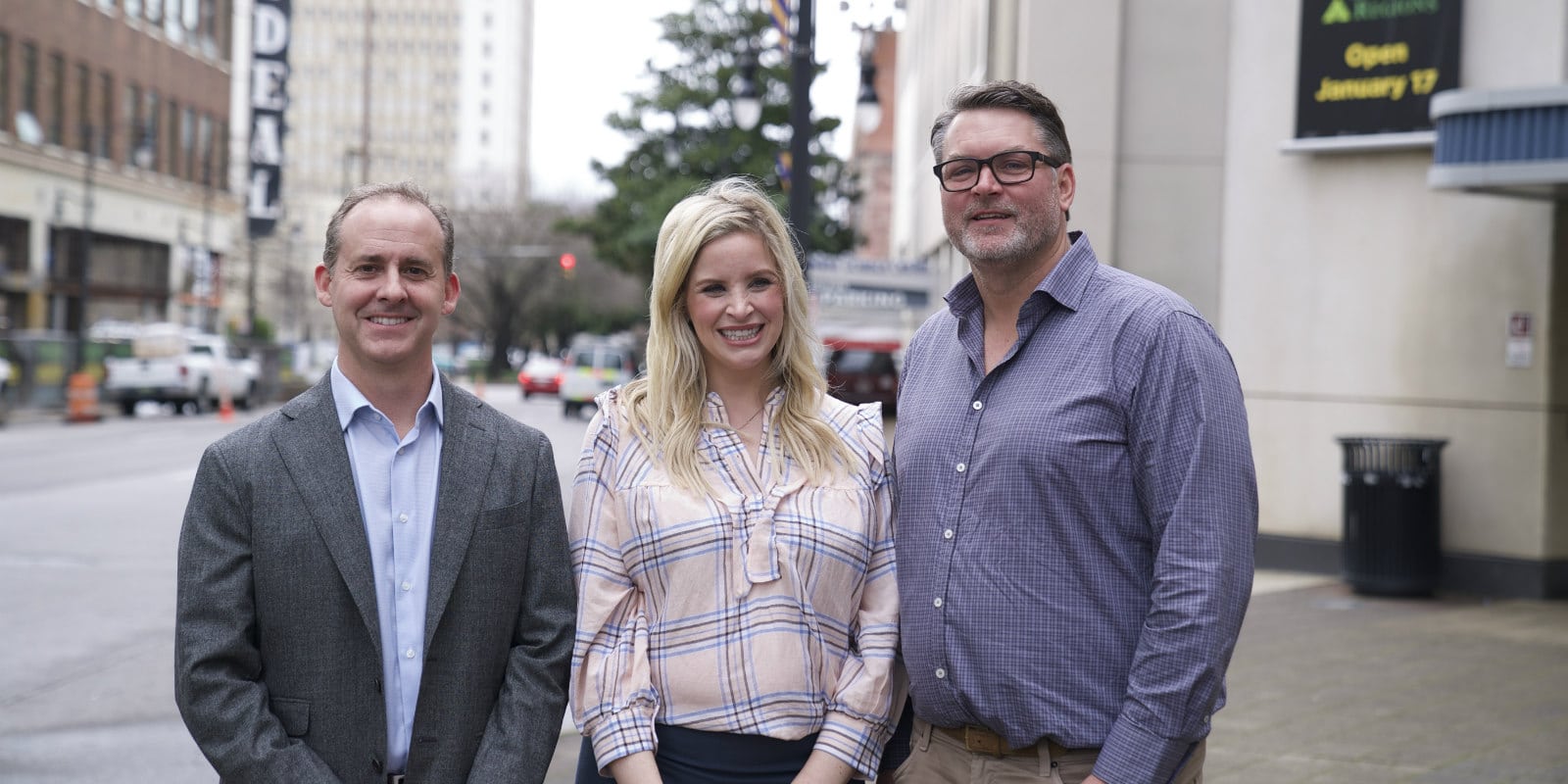 Imagine having access to almost 300 realtors who know all about what's happening in both the downtown Birmingham area and surrounding suburbs to help you make your big decision. A merger between ARC Realty and H2 Real Estate's residential brokerage division will make that happen. Read on for all the details, or contact Lynlee Hughes to find out more.
1. The over the mountain crowd will learn a lot more about what's happening downtown.
Here's what Beau Bevis, CEO and Founder of ARC Realty had to say about the merger:
"ARC Realty is all about relationships. In fact, our name means 'A Relationship Company.' For years, we've been establishing relationships across Alabama and in the last few years have become the largest privately-owned brokerage in the state. Bringing in H2 and the Lynlee Hughes Team seems like a great next step to open up downtown to all of our current customers."
According to Carter Hughes of H2 Real Estate, "H2 has been the number one resale group of downtown products since 2014." They're also the listing agent for all new construction downtown, and as such, know the market really well.
"What we're doing now is partnering market knowledge (H2) with market reach (ARC)," said Carter. ARC, run by Carter's childhood friend Beau Bevis, "provides reach into potential downtown dwellers that we don't have access to without spending a fortune on marketing."
So what does this mean for potential buyers or investors? Well, it means that you'll have a team that can help you learn the ins and outs of downtown living.
Contact the Lynlee Hughes team at ARC Realty to learn more about downtown living.
2. Downtown condo developments will get new exposure.
Right now, the Lynlee Hughes Team has 5 new construction listings that are either a condominium or townhome community. These include: the New Ideal Lofts, Avenue A townhomes, Mercantile on Morris, Macaroni Lofts and 23/23.
The Lynlee Huges Team was previously part of H2 and is now a part of ARC Realty. With this team, buyers will be able to access all of H2's knowledge of the market in downtown Birmingham and the surrounding areas, and ARC's massive reach across the state.
This is an advantage both on the front end, when you're thinking about buying downtown or in the downtown neighborhoods such as Forest Park or Crestwood, and on the back end, when you're ready to sell.
According to Carter Hughes, "ARC has almost 300 agents. Many of them are currently focusing on over the mountain—Mountain Brook, Homewood, 280 and Hoover. Being able to educate their agents and clients about downtown will be a plus for the downtown residential market and future opportunities downtown."
H2's residential real estate brokerage will be under the ARC umbrella, while H2 will continue to operate as a separate entity, focusing on acquisition, development and management of apartments while continuing to work with developers and investors in and around downtown.
3. Birmingham will benefit from H2's products and ARC's reach.
"The biggest thing this merger will mean for Birmingham is more awareness of the residential market for people living in the city. There has been a lot of change in Birmingham over the last 5-6 years.

As this trend continues, we'll see more amenities and more options for different types of housing in the city for all different types of demographics. This will really allow us to educate more people about what it means to live in the city."

Carter Hughes, H2 Real Estate
Lynlee Hughes summed it this way:
"It will bring more people to downtown Birmingham, which we all love."
---
Want to learn more about living in Birmingham? ARC Realty's Lynlee Hughes Team is ready to help.
Location: ARC Realty, 2718 Cahaba Rd, Mountain Brook, AL 35223 + H2 Real Estate, 2012 1st Avenue North, Birmingham, AL 35203
Contact: Website | Instagram | 205.969.8910
Sponsored by: