Sponsored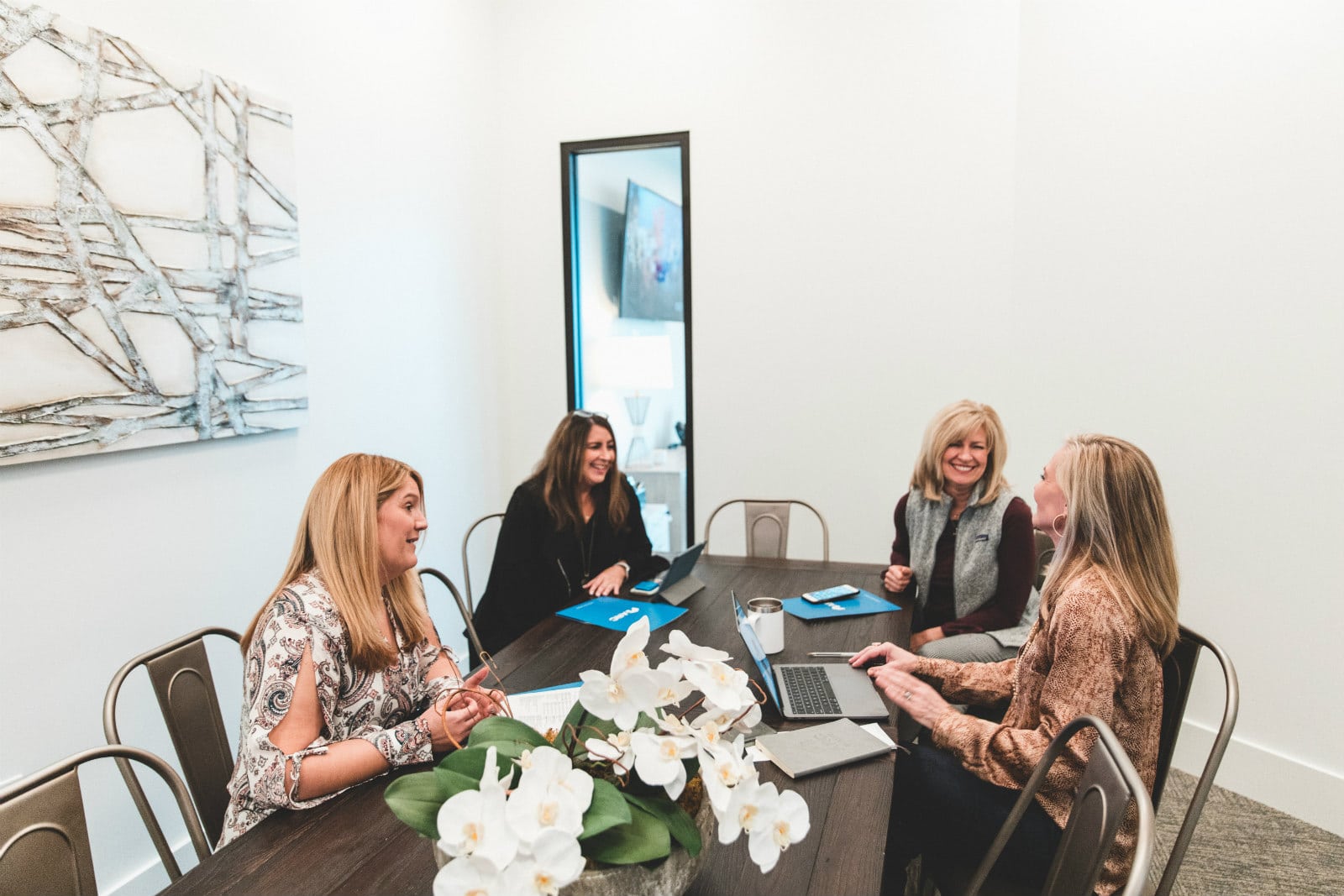 Stadium Trace Village is hot (Smoosh Cookies, Super Chix and MELT, we're looking at you), and it just got hotter with the opening of ARC Realty's new Hoover office. For two years the folks at ARC Realty have been working to design a welcoming, inviting space that feels like home. Find out five reasons why we think it'll become your new favorite hangout.
Our photographer Matthew Niblett and I headed over to Stadium Trace Village last week to find out what all the hype was about, and we were not disappointed.
We think you'll be surprised by what we learned.
1. Stadium Trace Village is right in the heart of the Hoover action.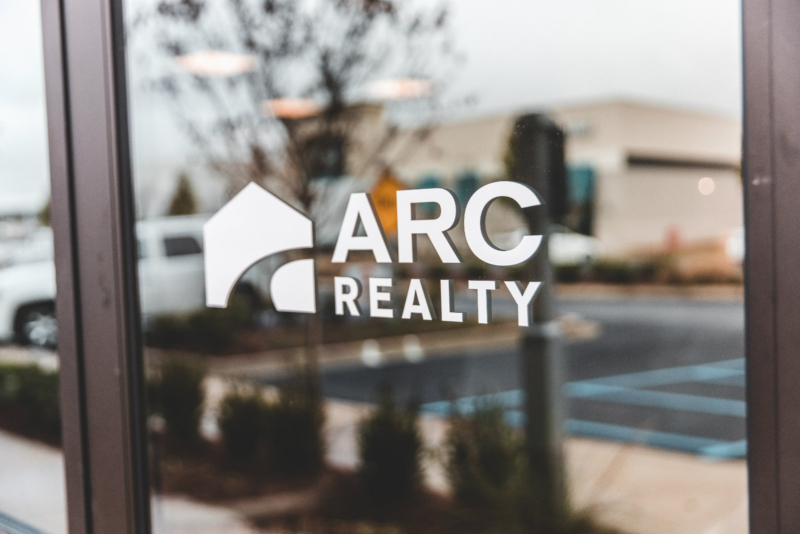 Here at Bham Now we've been watching this space for a while now—literally. Here are just a few of the updates we've been posting recently:
And now, ARC Realty is there with a whole new concept in real estate offices that will have you feel like you've just found your new home away from home.
Location, location, location
You can't get much more convenient to I-459 and Highway 150; Stadium Trace Village is located right where Hoover's growth is happening. Since Hoover's now one of the largest cities in the state, it was important for the company to put down some roots for the company there.
2. It feels like a home—and that's by design.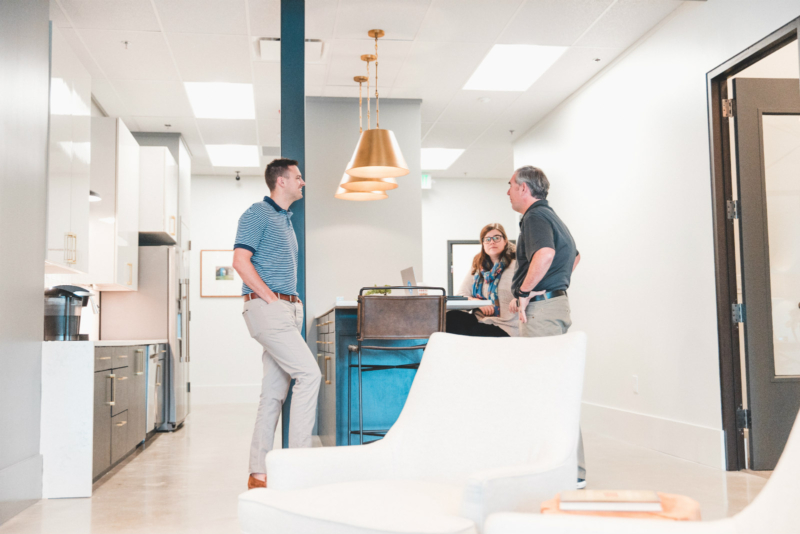 Matthew and I chatted with Thad Lowery, Realtor and Qualifying Broker for the Hoover office, and the office's three top producers, to find out what they thought about the space:
According to Thad Lowery, "we put a lot of thought into how we wanted the space to be. Agents are meeting clients here because it's close by and inviting. It looks like you're in a living room or sitting at the kitchen table. We wanted to make it easy to get to know people while we're doing business with them. And, it's open to the community—not just people who are doing real estate business."
The top three producers said "We made the kitchen a focus because everything happens around the kitchen. It's easy to come in, have a cup of coffee or some bottled water. We even have a pet bowl for pets."
3. ARC Realty is all about relationships.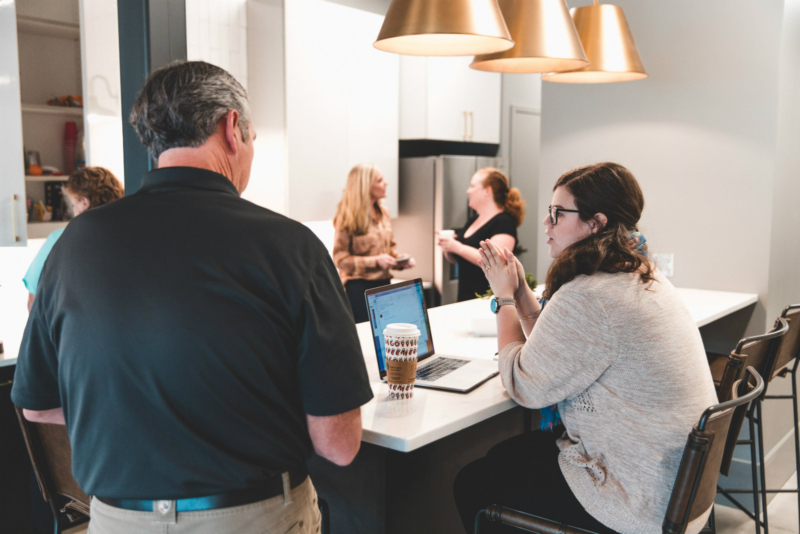 In the real estate world, ARC Realty, founded in 2013, is a relative newcomer on the scene. Though they've been around for less than a decade, they're already known as one of the most reputable firms in the Birmingham area.
Why is this, I wondered?
Turns out co-founder Tommy Brigham brought decades' worth of real estate street cred with him, and a strong desire to create a relationship-based and agent-focused company—hence the name ARC Realty, which stands for "A Relationship Company."
4. Support might as well be the company's middle name.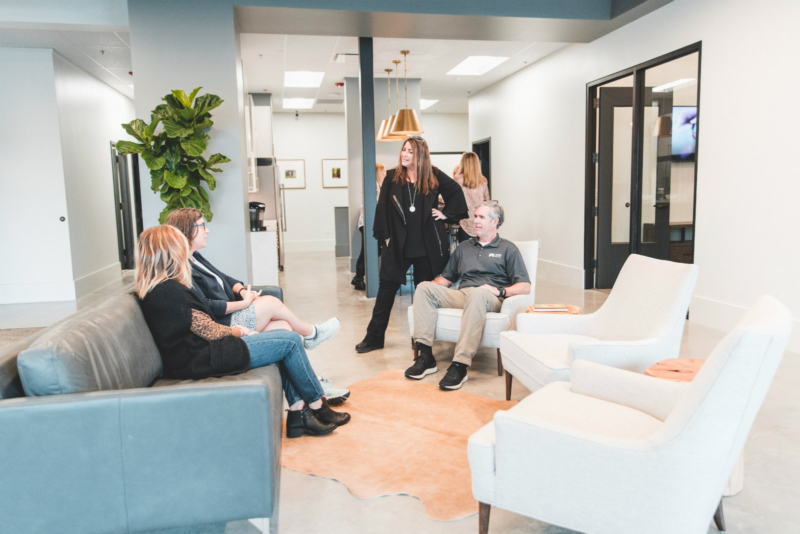 Before each Realtor came on board with ARC Realty, they had a conversation with co-owner Tommy Brigham. He said "I want to serve you so you can serve your clients better. What can we do to help you be the best you can be?" Support starts at the top and runs right through the company.
"The way Thad runs the office is refreshing, too," said the top three producers. "When you go into most real estate offices, the broker has this big huge office. Thad said 'no, I am not gonna have an office, and definitely not gonna have the biggest office. I am going to work off that island in the kitchen area and be in the open."
Leadership at ARC means having the heart of a servant
They went on to provide a couple of examples of ways that Thad goes above and beyond to help all of them do their job better:
"He's started something I've never heard about as long as I've been in the business. He comes here one Sunday a month after church and he's just available. If one of the agents needs 1 on 1 training, he's here, he's available outside of the weekday so you can get some time with him.

You can call him if you need him—let's say you're stuck in an appointment: 'Hey Thad, can you run and show this house for me?' He's on it. I was doing an open house one day and forgot my fliers and it was 35 minutes away. I didn't even realize I'd forgotten them and the next thing I know he's walking in the door – 'did you forget these?' I'm like 'are you kidding me? Did you do that?'

With that kind of support at all levels of the company, it trickles down to how we treat clients."
5. ARC is a locally-owned company with national and international connections.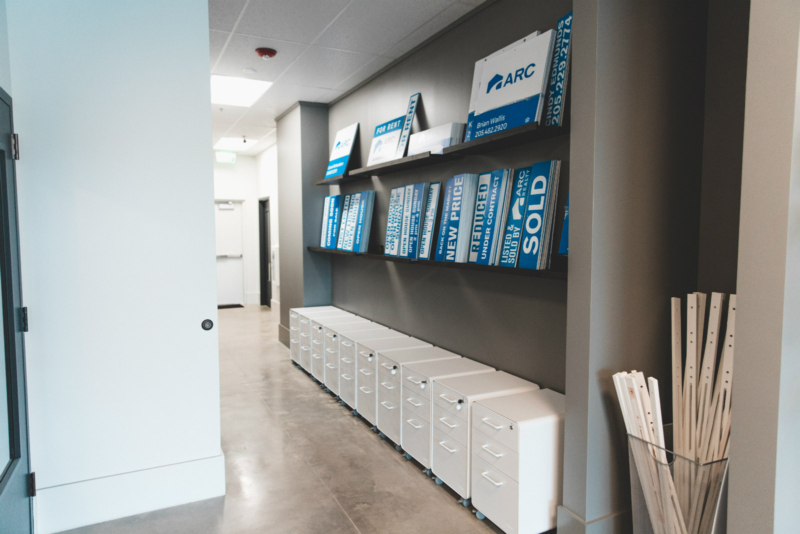 Tommy Brigham and his partner Beau Beavis have connected ARC Realty with prestigious national and international organizations. They get to make decisions locally and offer perks that most local firms couldn't offer, like full-service relocation.
---
So, next time you're over in Stadium Trace Village, stop by and say hello to the folks at ARC Realty, just two doors down from Smoosh Cookies. They'll be happy to offer you a bottle of water or a cup of coffee. And who knows, you might even decide to stay awhile.
Sponsored by: