Sponsored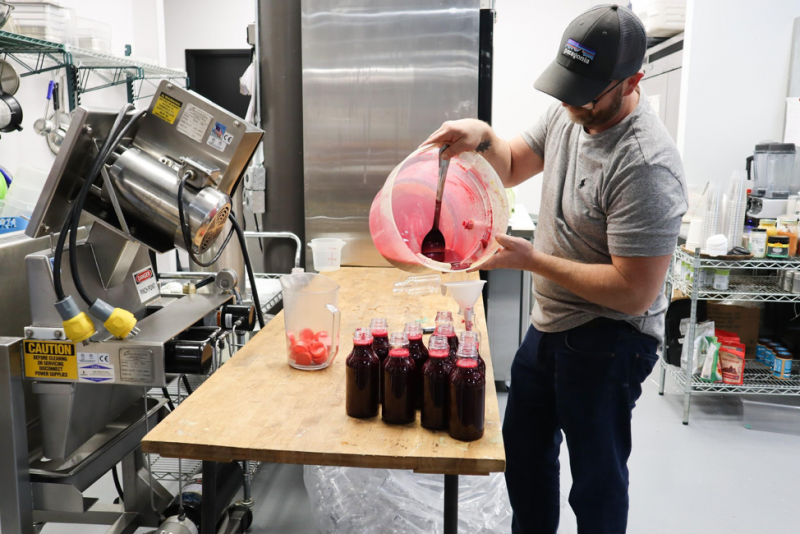 Local chef Ben Vaughn recently purchased local juicery and cafe Sprout & Pour. Over the past few months, he's been revamping the menu and pouring his 30 years of experience in the restaurant industry into the popular juicery and cafe off of Morris Avenue in downtown Birmingham. Here are 5 things to know about Sprout & Pour's new owner, menu and brand new juice subscription service.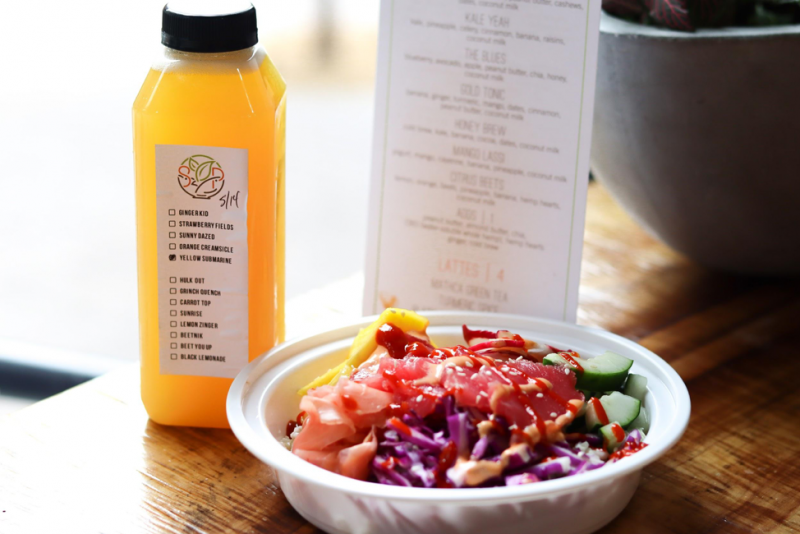 There's a New Sprout & Pour Menu
If you're looking for a spot to grab a light lunch downtown, I highly recommend Sprout & Pour. Sprout & Pour General Manager Jim Quick says they'll be adding a few new items in the coming week, including:
Four brand new poke bowl options
Acai bowl with your choice of fresh fruit, nut butter topped with coconut flakes
Avocado toast with a chia seed honey drizzle on multigrain bread
Honey granola peanut butter banana sandwich on multigrain bread
Grab and go options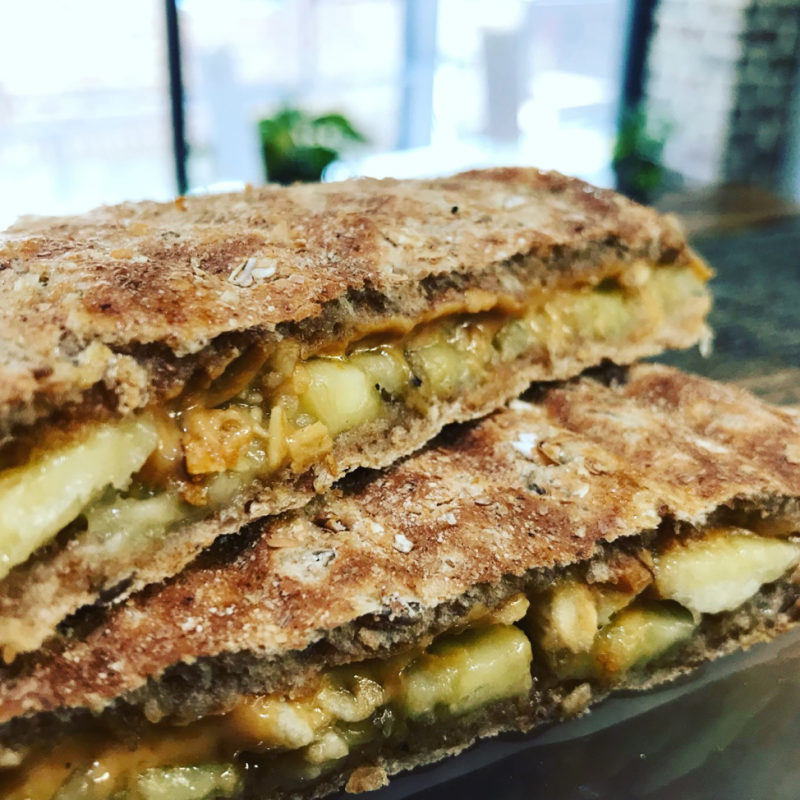 Many of the crowd favorite cold-pressed juices and smoothies remain on the menu, such as the Gold Tonic juice, (which came highly recommended to me by S&P regulars!) and the Hulk Out. There's also a host of brand new juices and smoothies on the menu.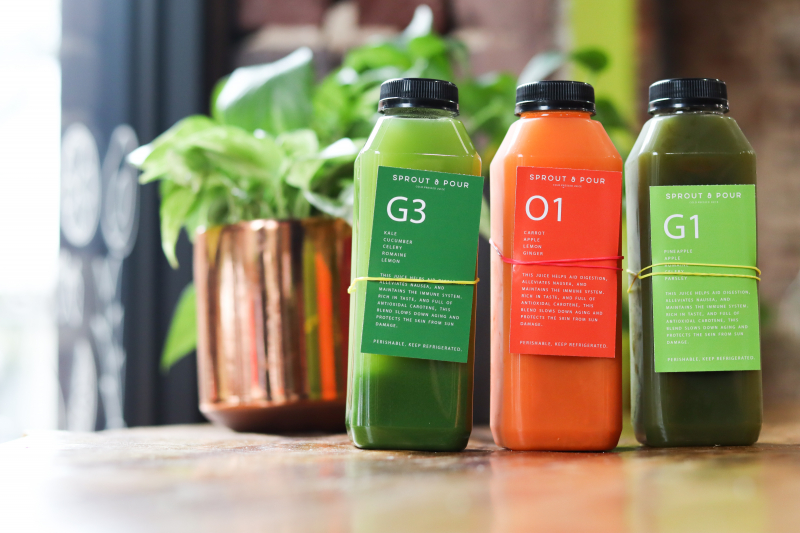 Stay tuned to Sprout & Pour's Instagram for weekly pop-up deals!
Check out the new cold-pressed juice and smoothie menus.
Juice Squad Delivery Club Juice Subscription
The Juice Squad Delivery Club Juice Subscription concept is pretty simple, buy a subscription, pick your price point, and receive juice for the for the entire month at 50 percent off menu price. Pick up or have the juice delivered weekly. The $99 plan gets you 25 juices, six at a time per week.
The Juice Squad Delivery Club subscription service debuted last month, and so far, Vaughn said he's got a little over 100 people signed up. Interested? You can sign up through the S & P website.
For a deeper dive into health and wellness, S & P also offers juice cleanse packages.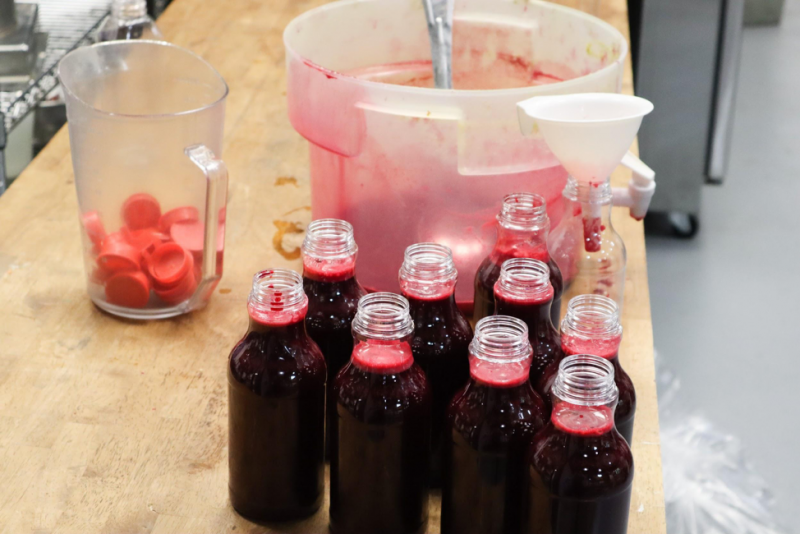 The Benefits of Cold-Pressed Juice
Cold-pressed juice is prepared in a way that preserves healthy nutrients and enzymes that would otherwise be killed using other juicing methods. By saving the extra minerals, vitamins, essential fatty acids, carbohydrates, proteins, anti-oxidants from the raw ingredients, cold-pressed juice is thought to have an array of health benefits. Such as:
Cleansing the body of impurities
Increased energy
Glowing skin
Fortified immune system
Stronger bones
Weight Loss
Combat disease
Strengthen the heart
Sprout & Pour's New Owner Knows Food
Perhaps you've heard of Ben Vaughn? The thirty year culinary veteran is kind of a big deal in the restaurant world. Prior to planting roots in Birmingham, he started a handful of successful restaurants across the south, two of which he is still a partner. He's starred on his own Food Network show, Health Inspectors, is a best selling author and ALSO is the CEO and president of his own restaurant group, Fork. Knife. Spoon.
The Southern-styled award winning chef arrived in Birmingham in 2017, wanting to dive into the growing foodie scene. You might have also heard him on local airwaves—he hosts a radio show on Birmingham Mountain Radio 107.3 FM, "Pot Stirring with Ben Vaughn".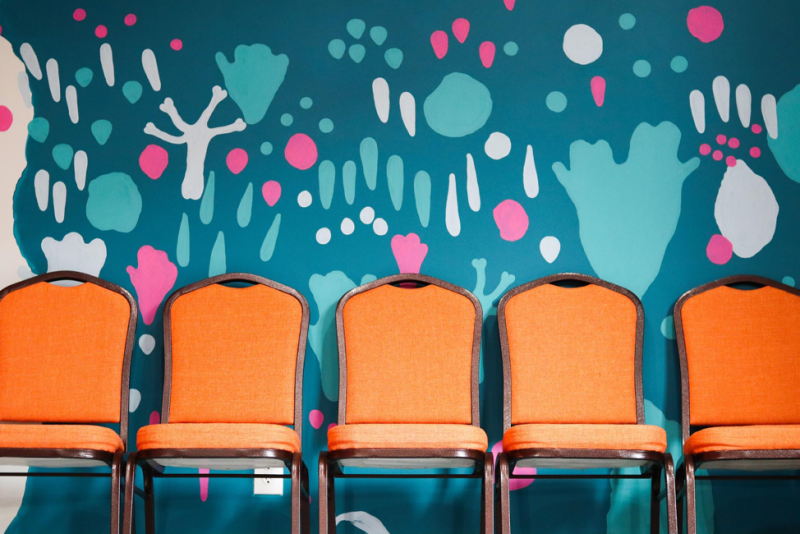 Sprout & Pour's Perfect Location
You might be wondering how the chef known for his indulgent Southern inspired fare got into the juicing industry? Me too.
With fast-casual restaurants leading the market and juicing hitting peak popularity in Birmingham, Vaughn saw an opportunity to dive in at the right time by buying Sprout and Pour from founder Amanda Blake Turner earlier this year.
"Amanda did a great job building the Sprout & Pour brand. She created a huge audience within the community and with that and I plan to scale that to the next level," said Vaughn.
According to Vaughn, the concept and location right in Founders Station in the Northside district both fit within the parameters of his vision.
"We have a lot of foot traffic around Morris Avenue, so many of our customers walk in from work from places like Shipt or live nearby or here at Founders Station. It's a great location with plenty of health conscious people around who love juicing and its health benefits," he said.
The Details:
Store hours: Monday – Saturday 9AM to 4PM (Closed Sunday)
Location: 2015 1st Avenue North
Parking: Parking is limited, there is metered parking on Morris Ave. and on 1st Ave.

Have you tried Sprout & Pour in Founders Station yet? Tag us @BhamNow in all your foodie pics!
Sponsored by: