Sponsored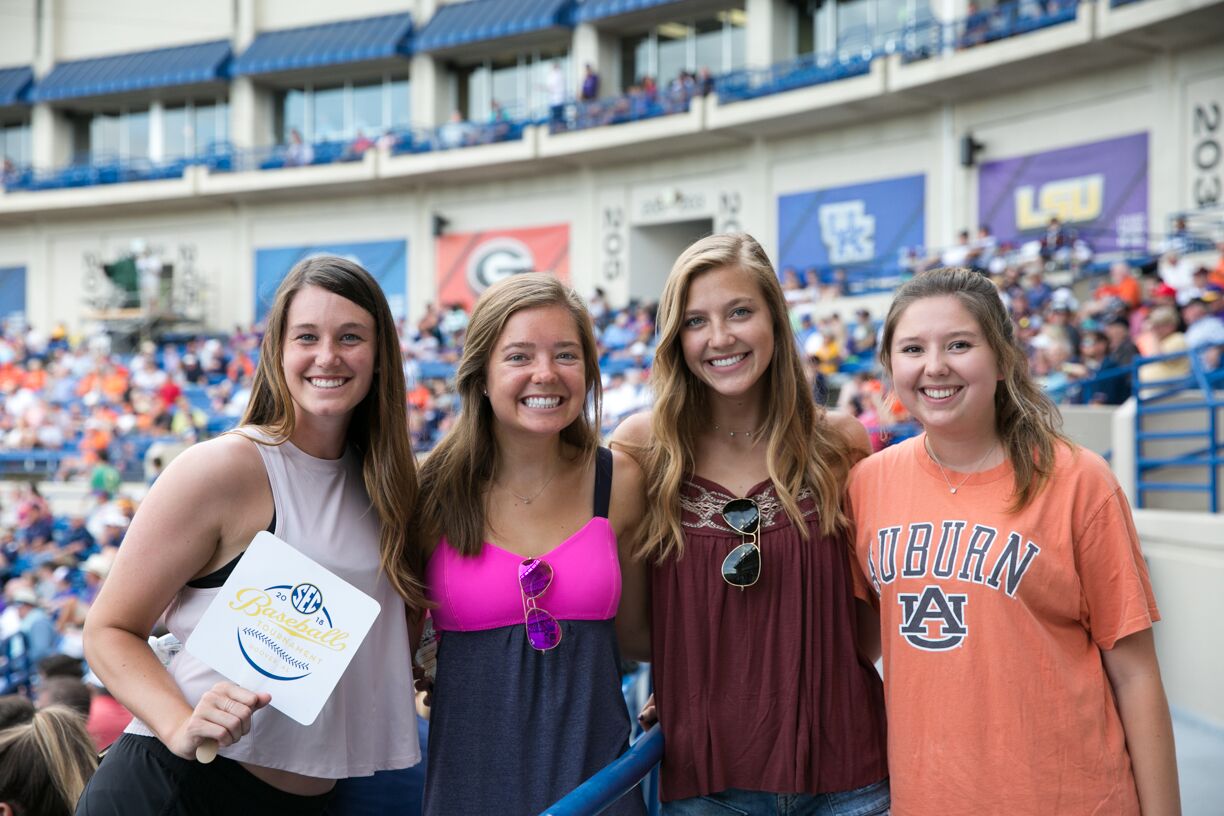 The SEC Baseball Tournament will return to Hoover May 21-26 as the top 12 SEC teams play for a chance to continue their journey to the College World Series in June. Here are the details, as well as what fun shenanigans you can expect at the Hoover Metropolitan Complex this year.
The Road to Omaha Continues at the SEC Baseball Tournament
The Southeastern Conference is on fire again this year with eight of the conference's 14 teams ranked in the top 25. 12 SEC teams will play at the 42nd annual Southeastern Conference Tournament, continuing their journey to the 2019 College World Series in Omaha, Nebraska in June.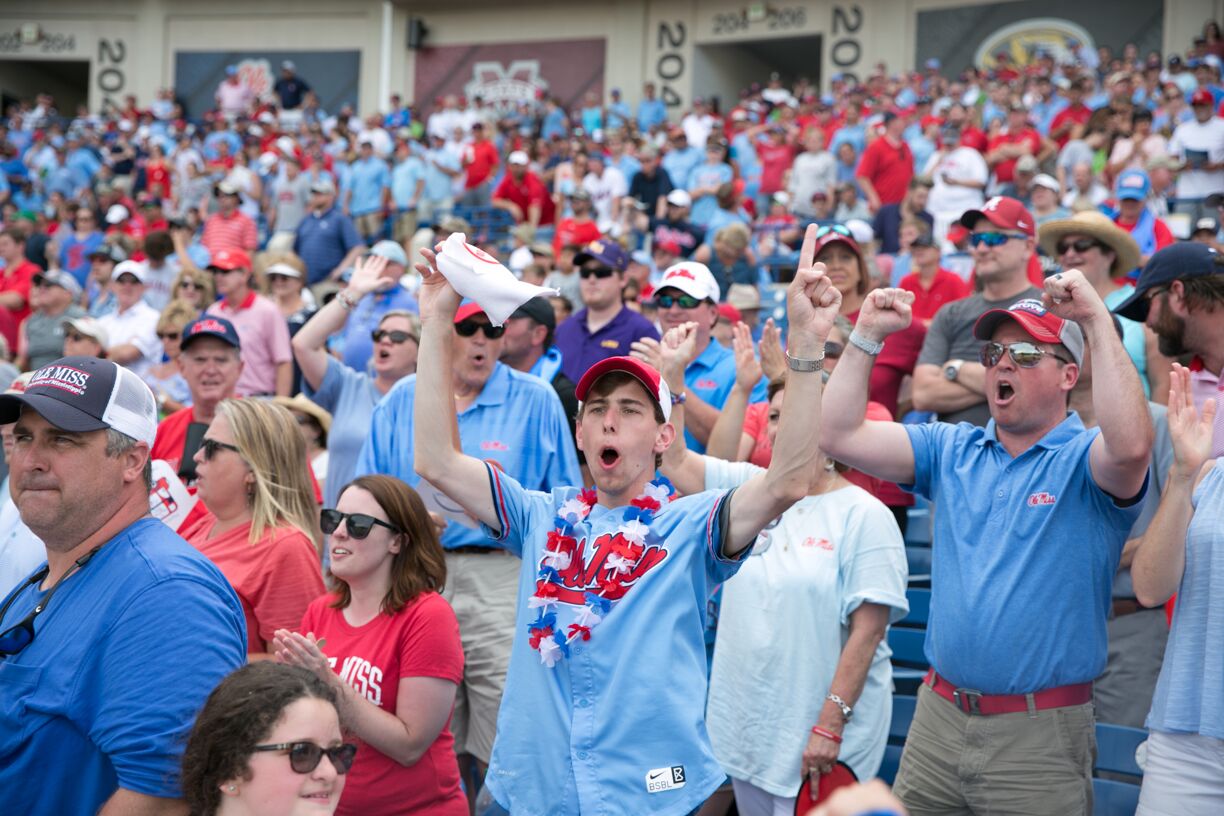 The tournament is one of Birmingham's most popular sporting events. Last year, over 144,000 people attended the tournament over five days to cheer on their favorite SEC teams. Need tickets for this year's tournament? Visit the SEC Ticket Office.
Since 2007, 12 SEC schools have made 24 trips to the College World Series and six SEC schools have made 13 appearances in the College World Series finals. Ole Miss won the 2018 tournament, defeating LSU 9-1 in the final championship game of the tournament.
2018 by the numbers:
Ten SEC teams made it to NCAA Regional Tournaments
Arkansas, Florida and Mississippi State made it to the 2018 NCAA College World Series
Arkansas made it all the way to the final championship game against Oregon State, losing that game 2-1
An impressive 111 SEC alumni players were on opening-day rosters in the Major Leagues
It's safe to say that SEC baseball is a powerhouse launching pad for professional players!
Final tournament bracket will be released on the evening of Saturday, May 18 upon completion of conference play. We'll update with who's headed to the tournament then!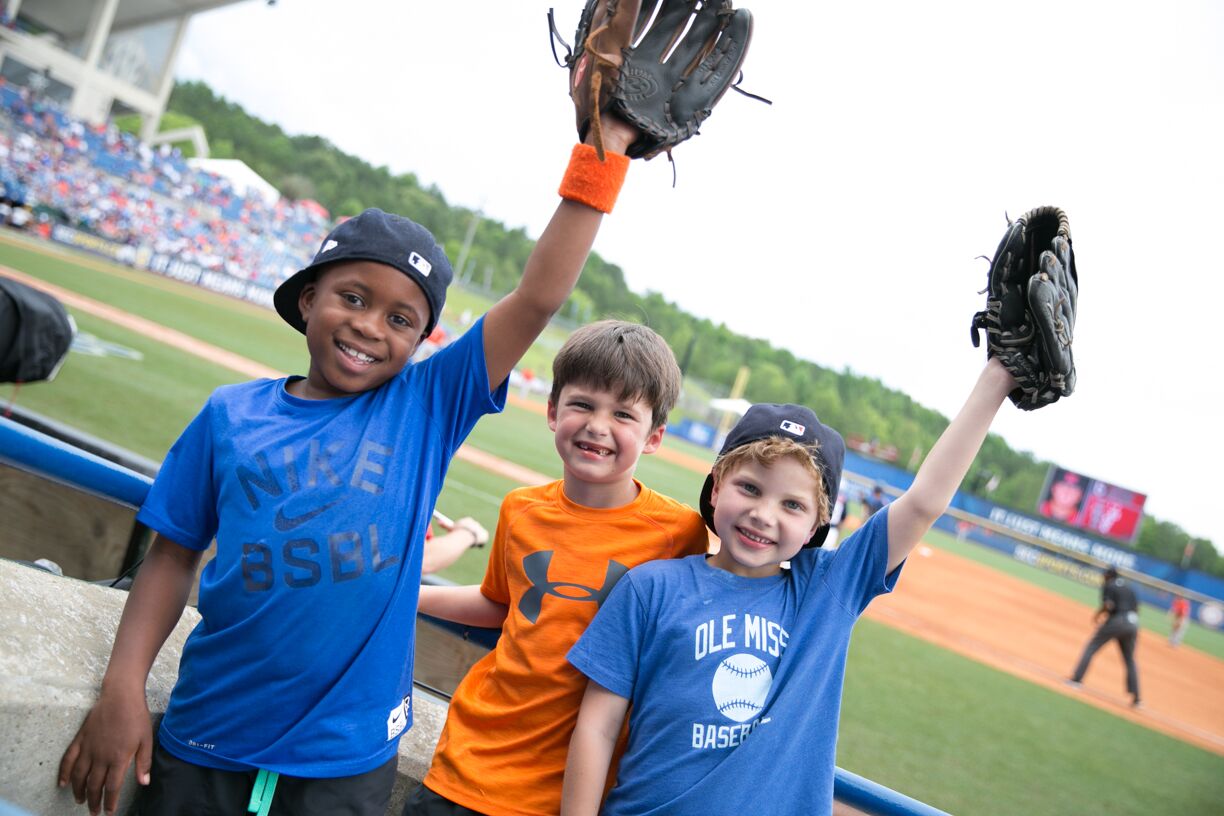 Here's the tournament schedule:
Tuesday, May 21, Seeds 5-12 will meet in four single-elimination games
Wednesday, May 22 through Friday, May 24 – traditional double-elimination play
Saturday, May 25 – single elimination semi-final
Sunday, May 26 – winner-take-all championship game

Take a look at the the official 2019 SEC Baseball Tournament bracket via ESPN.
All games Tuesday-Saturday will be televised live on the SEC Network with Sunday's championship game shown live on ESPN2.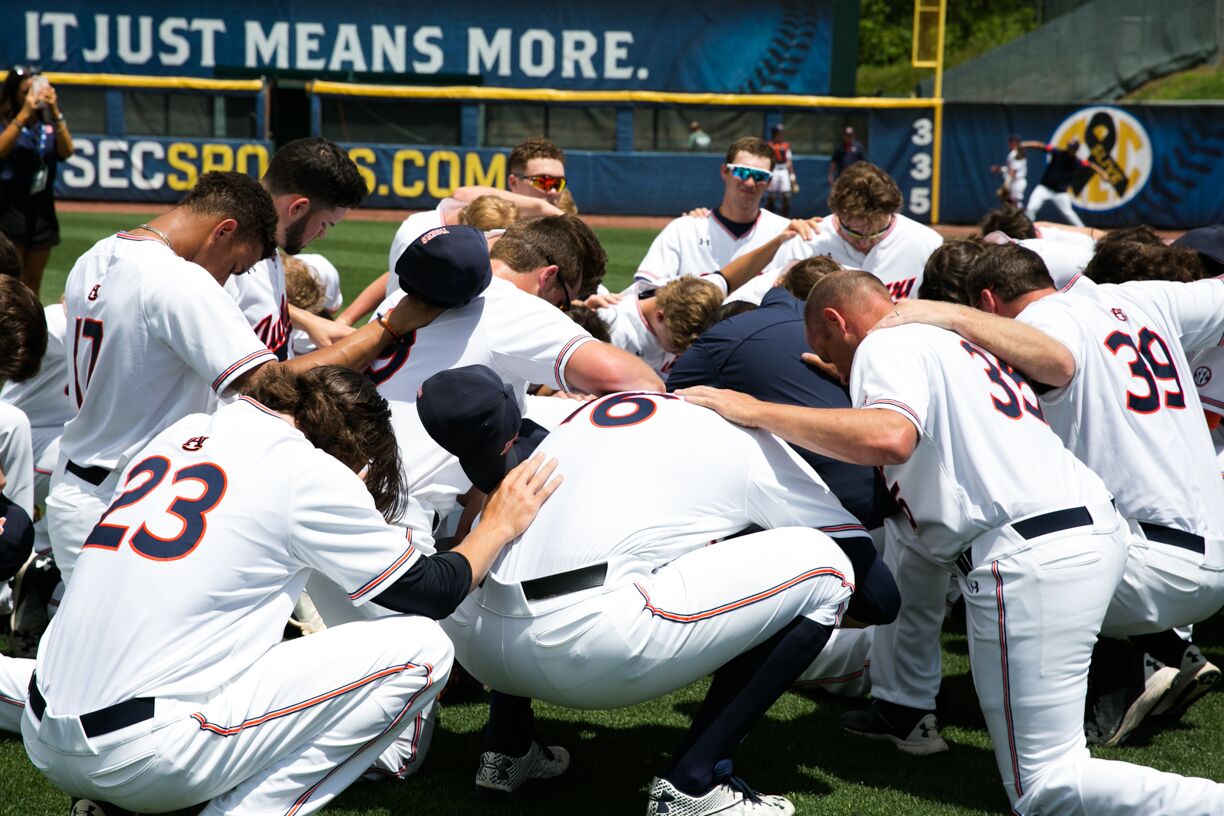 Chill out at SEC FanFest. It's FREE!
The SEC FanFest is located inside the Finley Center, a new indoor entertainment facility outside the Hoover Met. Admission is FREE and spectators are allowed to go back and forth as much as they please.
What can you expect at FanFest? Well, a little bit everything! There will be games, inflatables, rides, live entertainment and so much more in the 155,000 square foot entertainment center. Read more about the SEC FanFest here.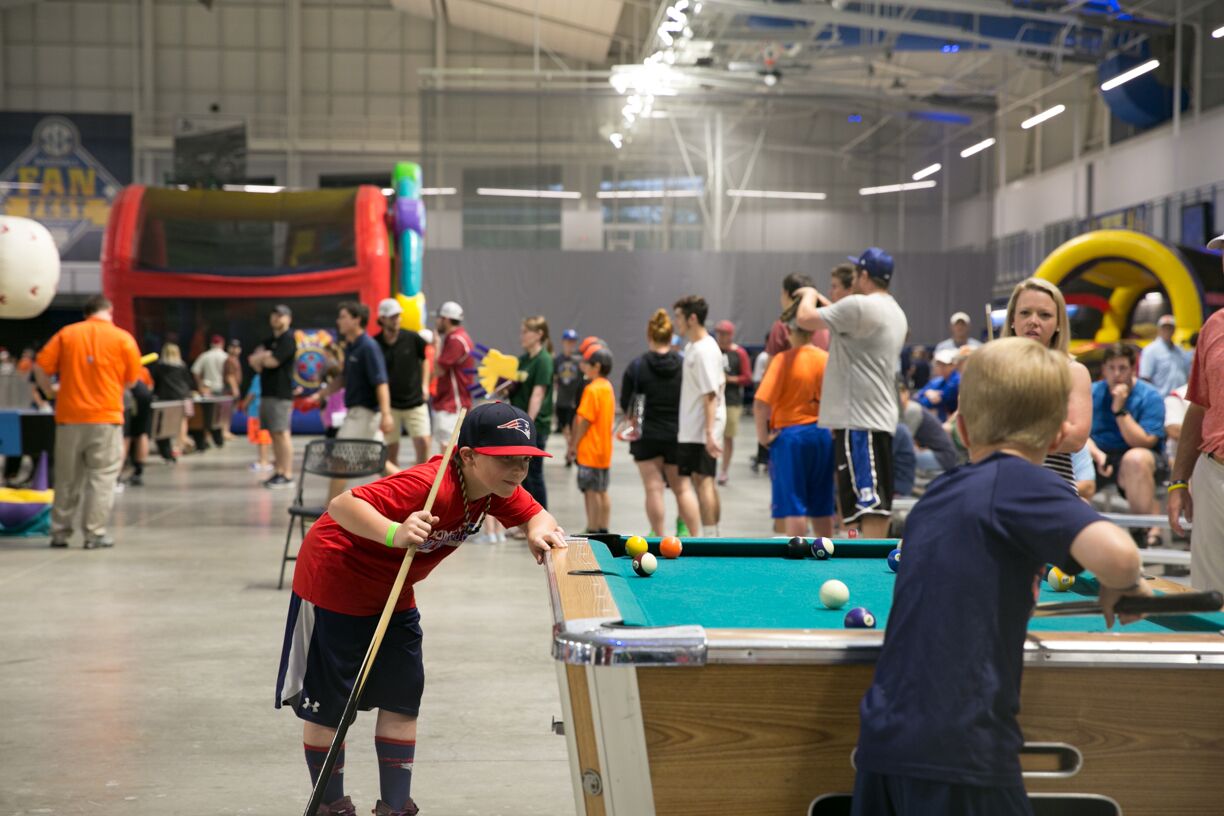 SEC FanFest Hours:
Tuesday, May 21 – Thursday, May 23: 9:30AM to 10PM
Friday, May 24: 2PM to 10PM
Saturday, May 25: 11AM to 7PM
Sunday, May 26: 11:30AM to 7th inning of Championship Game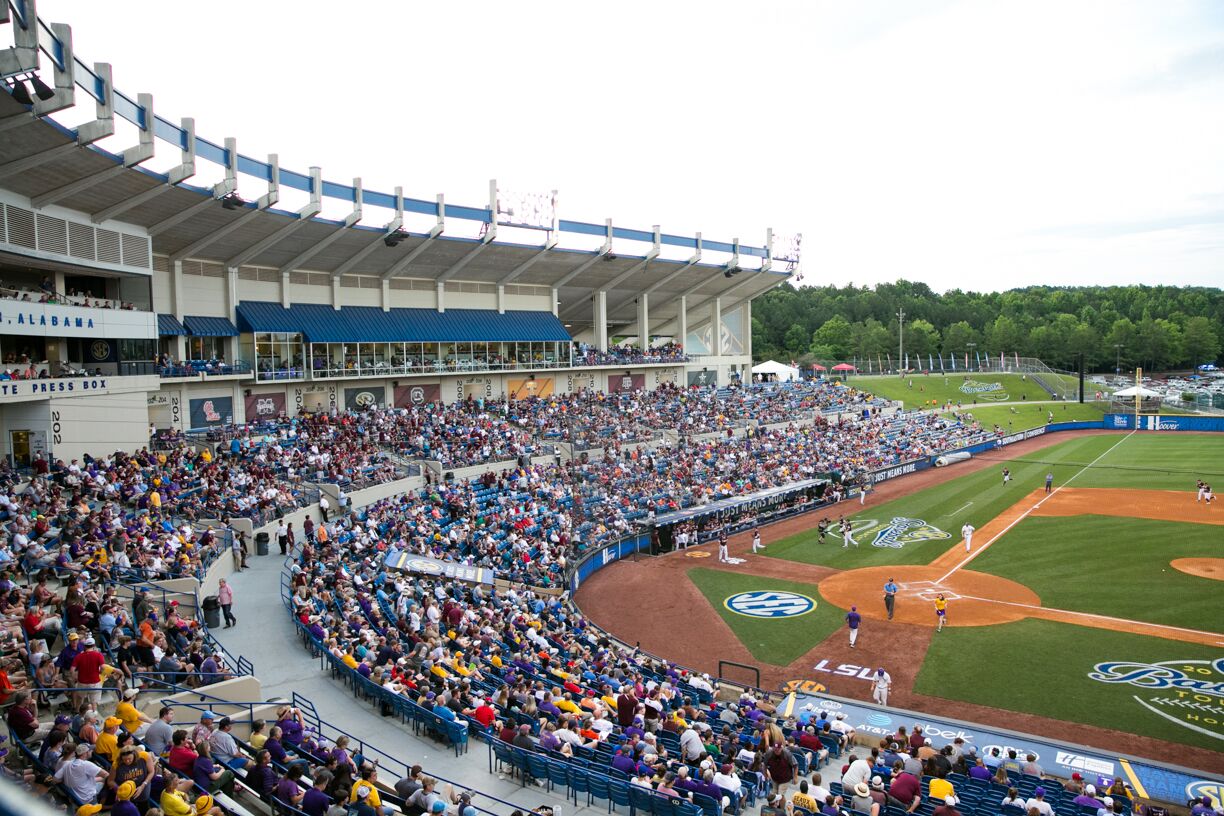 Bags at the Tournament
Bags must be clear or otherwise a small clutch bag to be allowed into the stadium and Finley Center. For detailed information, visit the SEC clear bag policy webpage.
Get your tickets to the SEC Baseball Tournament!
To purchase tickets online, visit the SEC Ticket Office. Ages 2 and under are FREE. Parking at the Hoover Met is complementary, but on a first-come-first serve basis.
Want to win tickets? Check out our Instagram in the coming days for our ticket giveaway!
Sponsored by: