Sponsored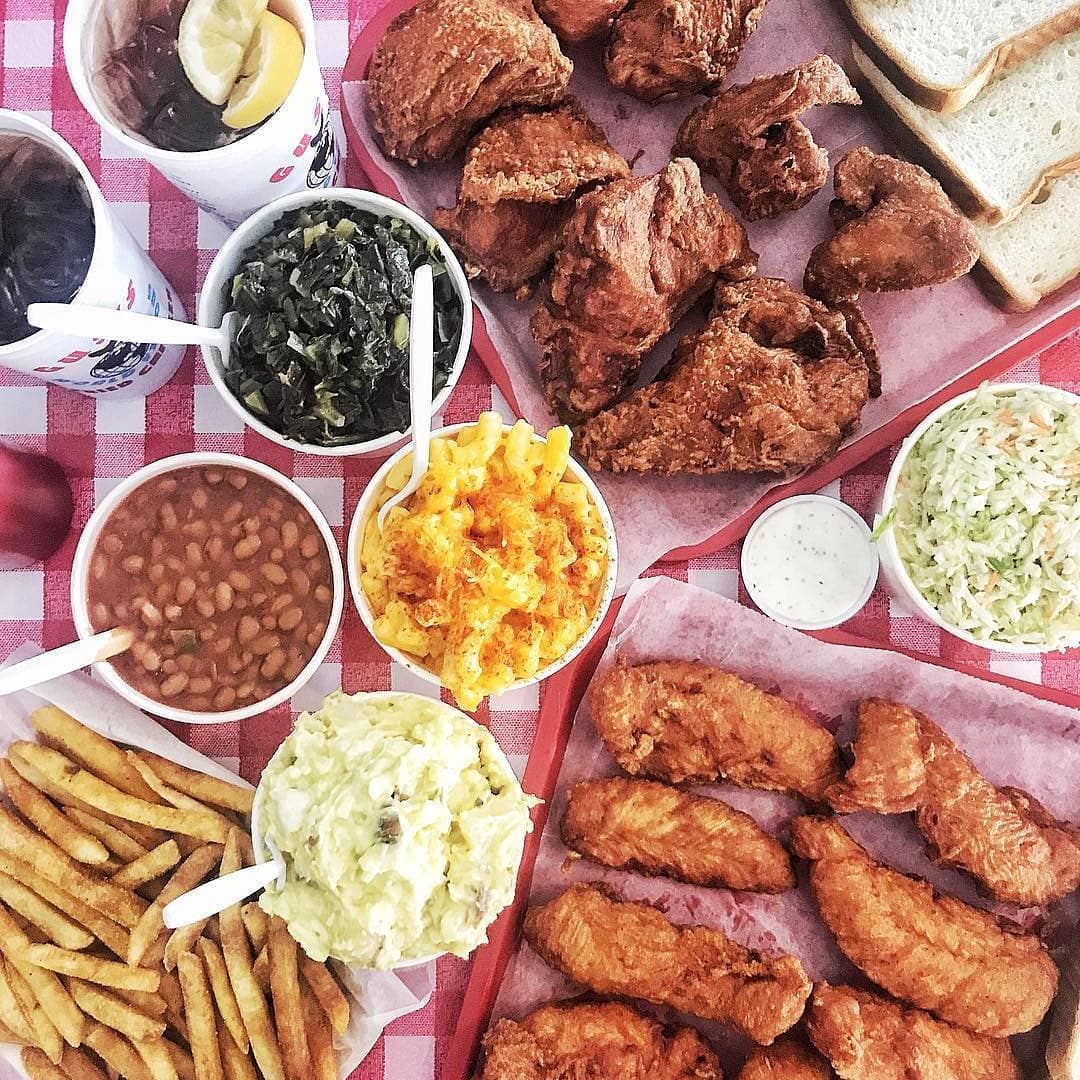 Have you heard? Gus's World Famous Fried Chicken is coming to The Battery, aka Birmingham's historic BEBCO building at 2201 2nd Avenue South. If you're among the uninitiated, here's why we can't wait to sink our teeth into that golden, juicy chicken when the restaurant opens in late February.
Update: the soft opening for Gus's World Famous Fried Chicken in Birmingham happens Monday, February 18, 2019.
A Brief History of Really Good Chicken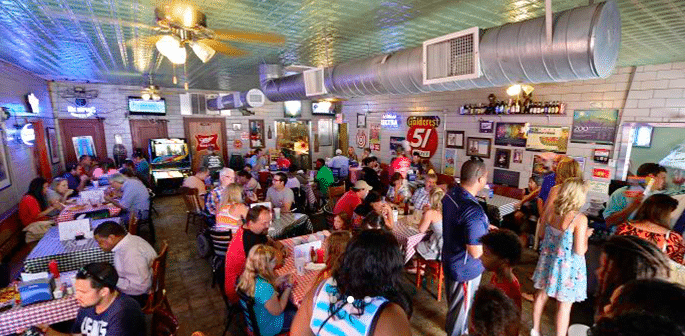 1. A People United … by Chicken
In the 1950s, racial divides were sharp across the South. In the small town of Mason, Tennessee, one thing brought people together: fried chicken. Specifically, the irresistible fried chicken sold out of a tavern backdoor by African-American proprietors Napoleon "Na" Vanderbilt and his wife Maggie. Na passed that special recipe down to his only son, Gus Bonner.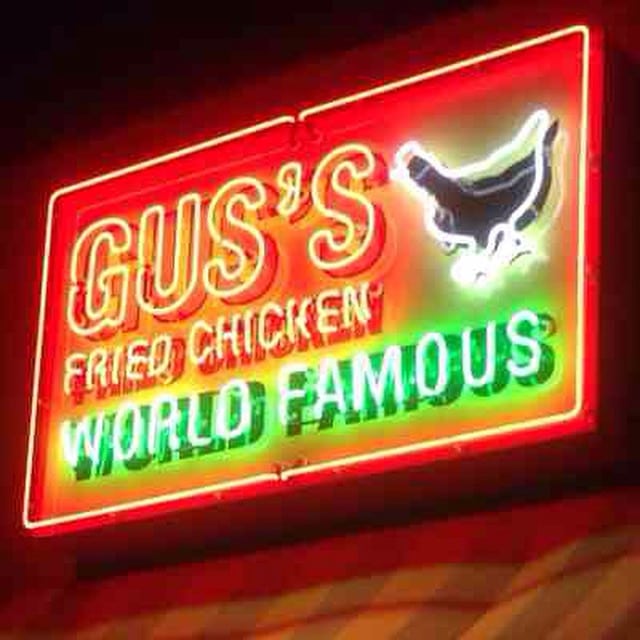 2. So Good that Customers Helped Build the First Restaurant
After a while, Na and Maggie outgrew their backdoor tavern operation. Maggie's Short Orders, a freestanding restaurant, opened in 1973 on land the couple owned off Highway 70 in Mason. Na built it himself with materials contributed by loyal customers.
Gus later inherited his parents' restaurant and, in 1984, reopened it under a new name, Gus's World Famous Fried Chicken. The recipe stayed the same, of course, because you don't mess with perfection.
The Real Deal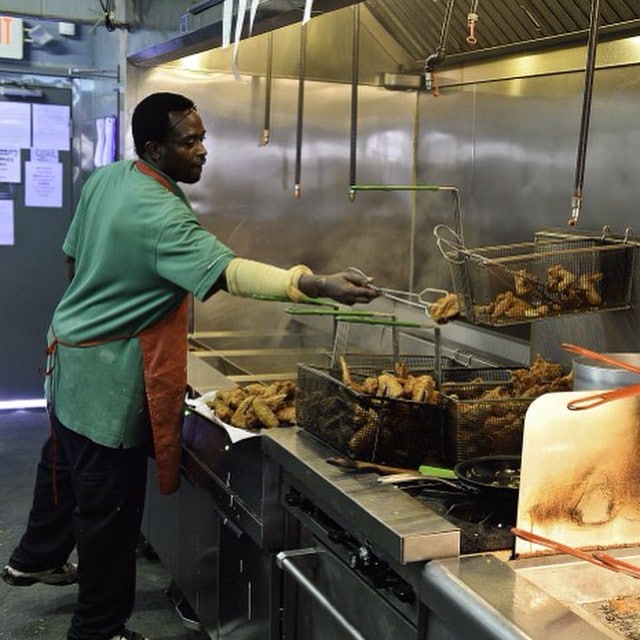 3. It's the No. 2 Best Fried Chicken in America
The "World Famous" part of the Gus's name is not hyperbole. In December, The Daily Meal gave Gus's the No. 2 spot on its list of the 75 Best Fried Chicken Places in America for 2018.
4. Journalists Pen Love Letters to Gus's
Lest you think, dear Birmingham reader, that The Daily Meal ranking is just another buzzy listicle (literary pause of writer self awareness), consider this. Forbes writer Susannah Breslin thinks Gus's Fried Chicken is the best, period. No listicle required.
"What makes Gus's chicken so staggeringly awesome is its crispy outside shell and deliriously juicy meat."

Susannah Breslin via Forbes
GQ's Lang Whitaker, whose Alabama grandmother taught him a thing or two about fried chicken, wrote an open love letter to Gus's.
Stats
5. Gus's Has 26 Locations in 12 States
Memphis native Wendy McCrory used to drive 40 miles to Mason for Gus's Fried Chicken. She spearheaded bringing Gus's to Memphis in 2001. Since then, she's helped it grow nationwide—while keeping the original top secret recipe succulently intact.
6. Birmingham Is Gus's 1st Home in Alabama!
Up till now, Alabamians craving Gus's Fried Chicken had to travel across state lines to get it. In February 2018, on the way home from a victory against Ole Miss, Crimson Tide women's basketball coaches even stopped the bus to pick up Gus's for the team before crossing back into Bama country.
However, that will soon change. Alabama is set to be lucky state 13 with the grand opening of Gus's at The Battery in late February 2019. So why did Gus's decide to come to Birmingham first?
"We saw all the good things that have happened and continue to happen in the Magic City. There are other great cities we would like to explore in Alabama, but Birmingham stood out. Ward Neely (developer of The Battery) has been great to work with."

Lockwood Griffin, Gus's Fried Chicken
Side Game
7. You Know It's Good When the Pepper Sauce Is Already on the Table
Where there's pepper sauce, good greens are sure to follow. Gus's Fried Chicken keeps it Southern and traditional with mac and cheese, fried okra, seasoned fries and more. Na and Maggie's original baked beans and coleslaw—slightly sweet to balance the subtle heat of the chicken—come with every meal.
8. Don't Forget the Pie
Your choice: chess, coconut, pecan or sweet potato.
Location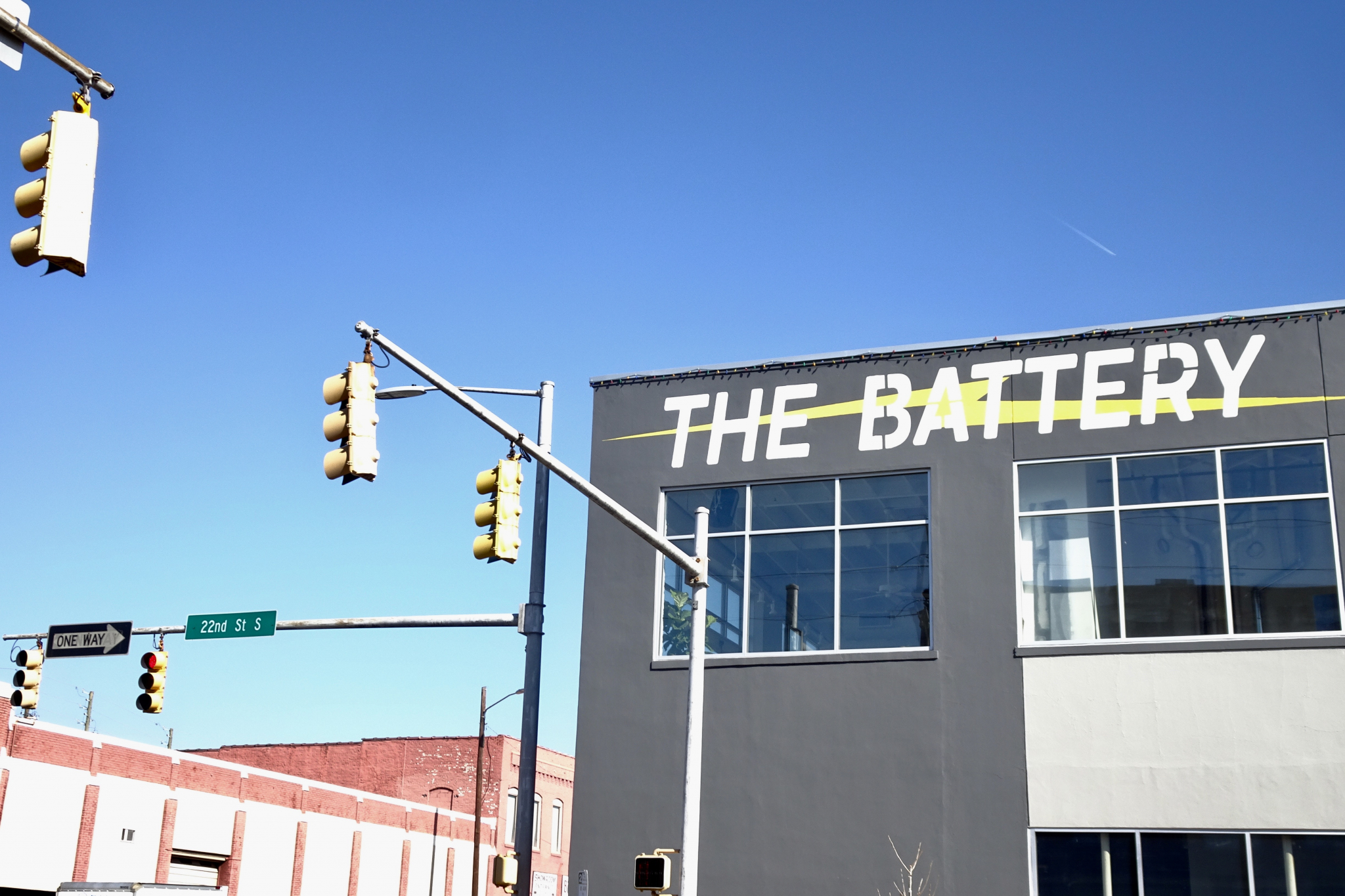 9. Wash It Down with a Local Brew
At The Battery, you can grab your food at Gus's Fried Chicken and, if you choose, sidle up to the bar at Birmingham District Brewing Company to eat. Or, sit in The Battery's shared courtyard.
10. Honorary Local Birmingham Status
Dear Gus's Fried Chicken, we don't take this lightly, but you're just that good. Plus, we really dig your homegrown vibe, waxed checkered tablecloths and all. So from now on, you have dual local status in Birmingham and Memphis.
It's only fitting, because you're joining a big family of local Birmingham businesses at The Battery, including boutique fitness studio True40, fellow restaurant Wasabi Juan's, Original B'ham Apparel Company and (coming soon) Birmingham Pedal Tours—in addition to our city's newest brewery.

To learn about renting space at The Battery, visit thebatterybhm.com.
Sponsored by: