Sponsored
Yet another historic Birmingham building is about to undergo renovation.  A development group led by Ward Neely, of SRS Real Estate Partners, plans to renovate the BEBCO facility on Second Avenue South between 22nd and 23rd Street.
The two-story structure was built in 1910 and used as a battery warehouse and engine service shop.  It has a total of nearly 23,000 square feet of space as well as 42 on-site parking spots.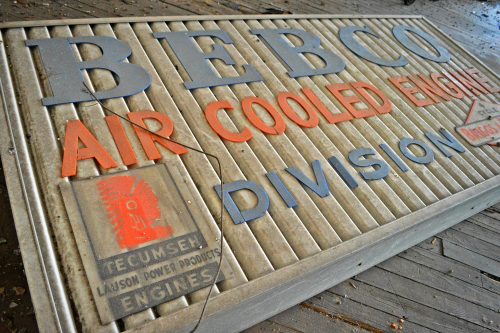 BEBCO Concept
Neely said one potential concept for the building is to have a restaurant along with a brewery or brew pub on the bottom floor.  The tenants could be connected by an open courtyard area that would be shared by both.  The remaining space could be occupied by retail and office tenants.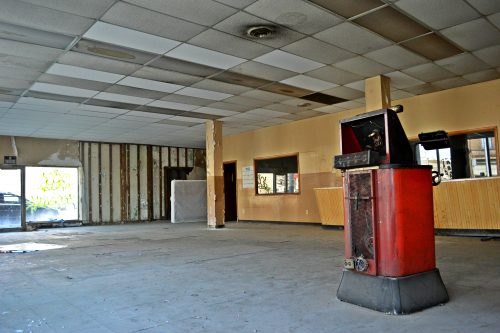 Among the old items in the building is a stand-up battery tester that Neely said could be converted into a maître d / hostess stand for a restaurant.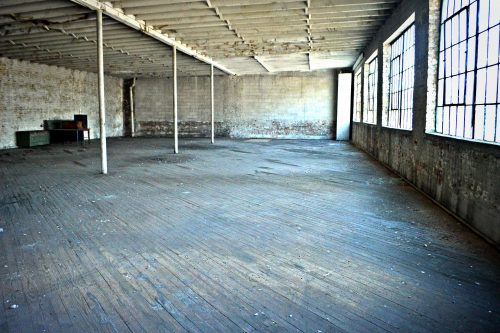 And the wood-floored upstairs area has approximately 6,500 square feet of open space, which Neely said would be ideal for the type of office that has a ping-pong or Foosball table in the middle of it.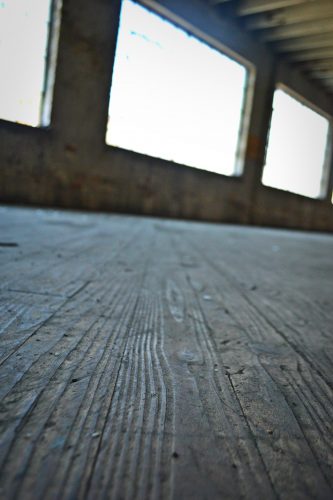 "We want funky," Neely said. "If somebody has an idea and wants to talk about options, you probably won't find a more flexible group in terms of what we're willing to do".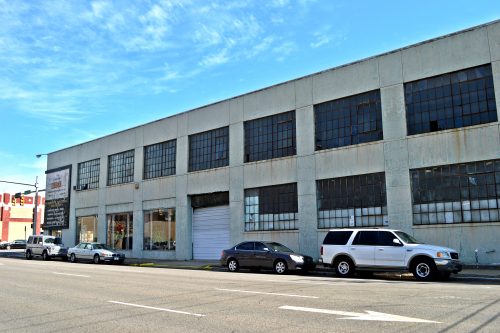 "We want people to come to us because they see the beauty that we see in the building, and we can work together through the layout and design phase, so it's a good fit long term for everybody."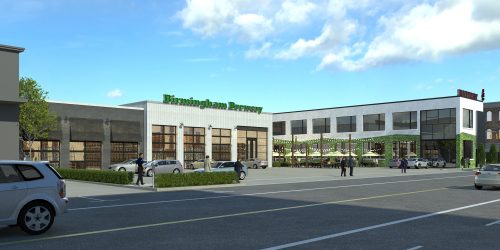 "The main thing is, we want a diverse group of tenants. Because the more diverse the tenants are, hopefully the more diverse the ideas are that get exchanged. Millennials are driving innovation right now, and we're hoping this can be a home to some of that. We think it can be a really trendy local establishment that could help stir up this area."
Location. Location. Location.
The location is one of the primary attractions of the facility, according to Neely.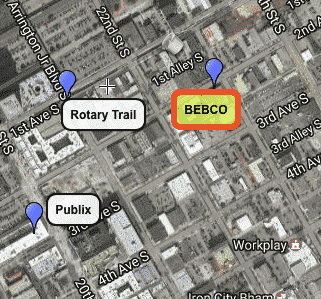 The building is located just one block away from the Rotary Trail, which follows up 1st Ave. south and three blocks from the new downtown Publix grocery store.
"We think this can be a continuation of what's been started with the Rotary Trail and the Publix," Neely said. "We're hoping to attract more people and a more diverse group to the area. Because that diversity is the greatest thing about downtown. So hopefully this is just another step, and by the time we're finished, somebody has something else planned for right down the road."
Neely said the design and conceptual stage of the project will likely take three to four months.  Renovation work could begin in early fall.
The first tenants are expected to be in the building by the start of 2018. Neely expects the renovation to cost between $1 million and $2 million, depending on the type of businesses that end up locating there.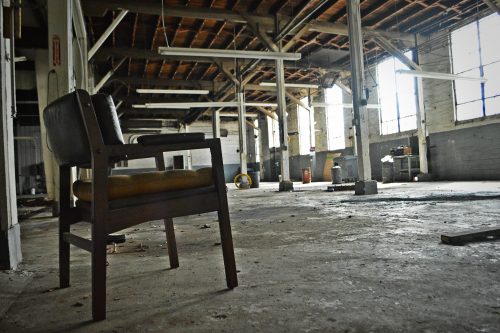 Preservation
"Mostly we're just trying to preserve what's here. So there's not an extensive build-out that's going to occur," Neely said. "There's a lot of beauty hidden behind these old, nasty gray walls. It just needs a good bath and to be cleaned up a little bit.

Ward Neely, SRS Real Estate, via Kristina O'Quinn

"My hope is that whatever we do here turns out to be a long-term deal. So in 20 years when my kids are driving by, it will still be the same."