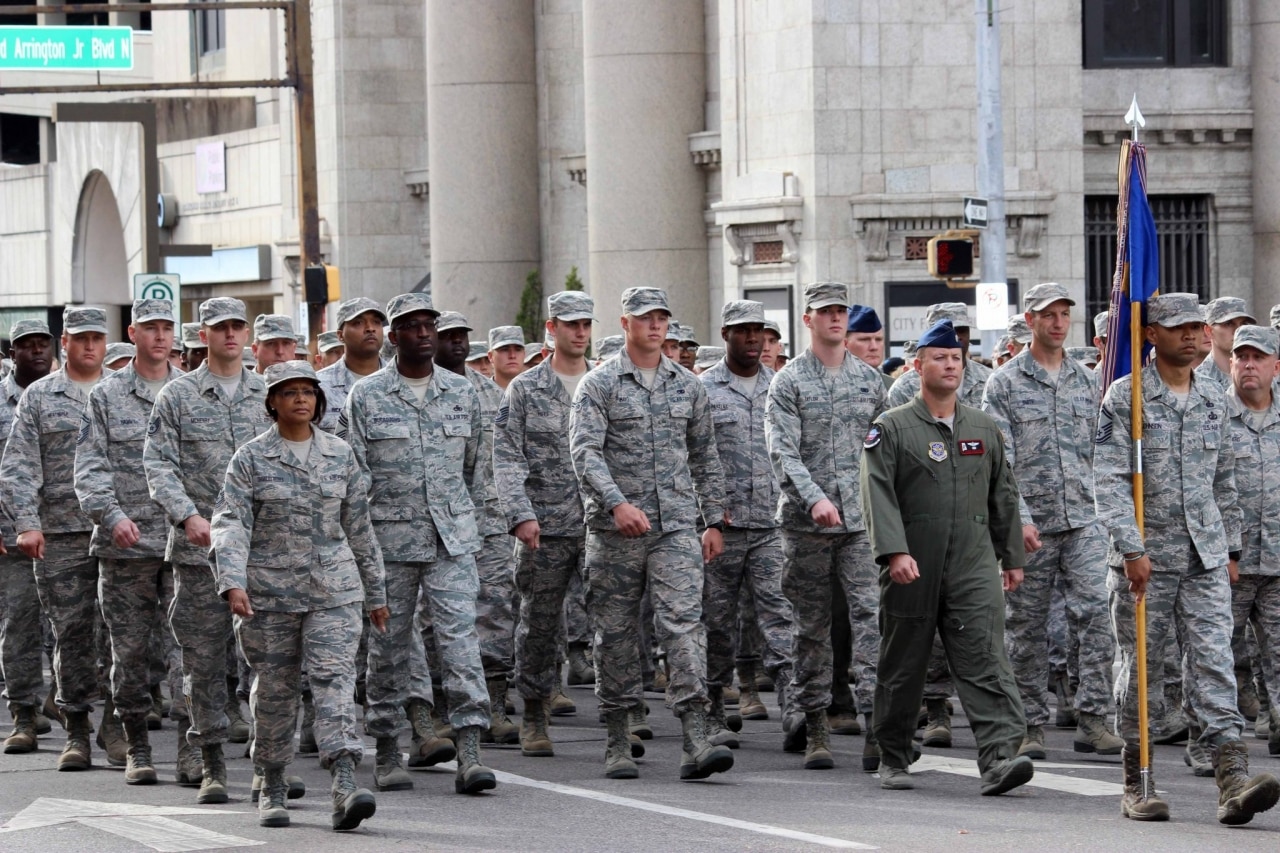 The 2018 edition of the 71st Annual National Veterans Day Parade in Birmingham has not been cancelled, according to city of Birmingham sources.  The parade is scheduled today, Monday, November 12 at 1:30 around Railroad Park and the Parkside District.
Bham Now received word about the status of the parade at 10:36am from Don Lupo, of the Mayor's Office Of Citizens Assistance.
The parade does not get cancelled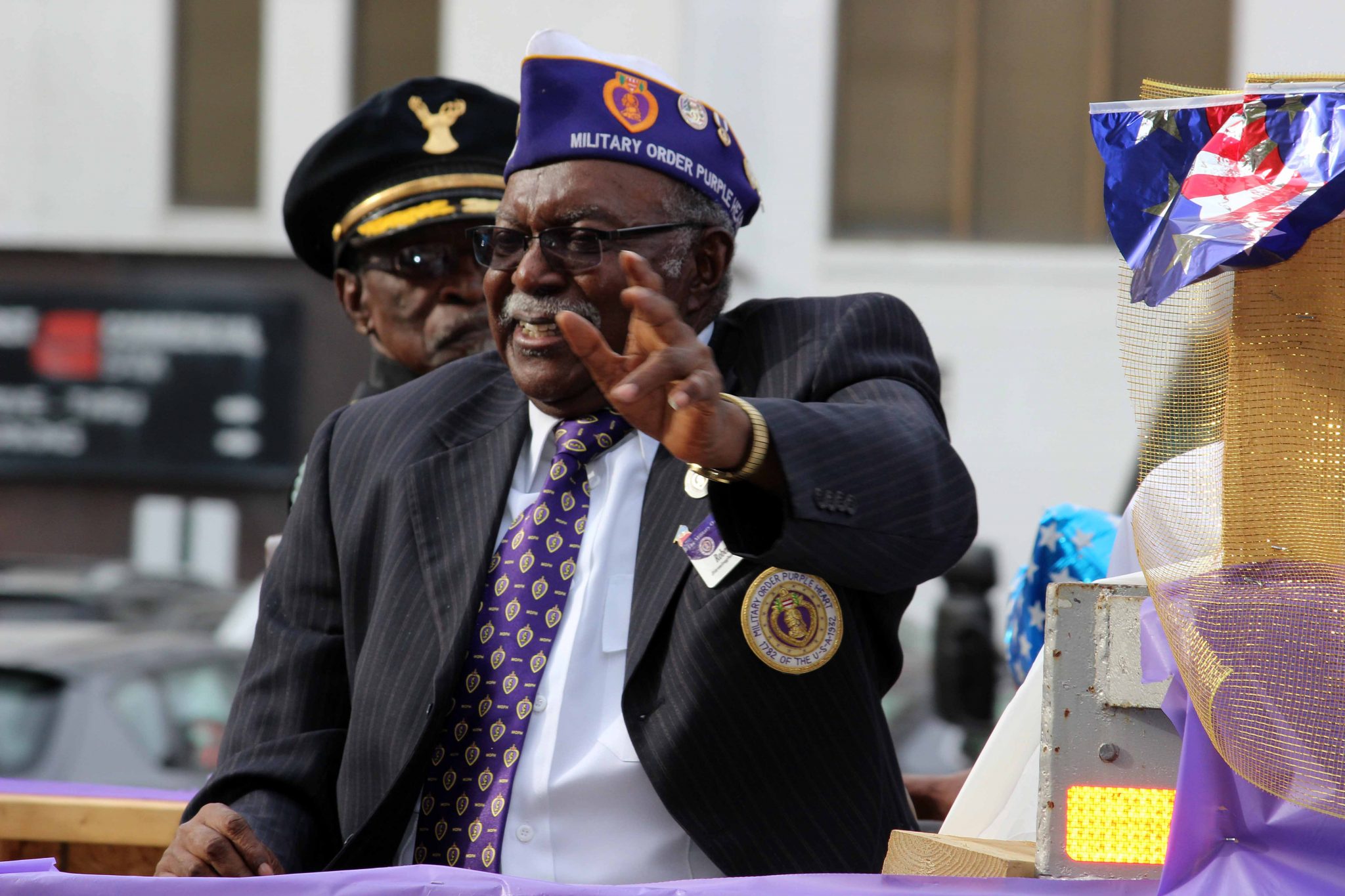 Last night, at the Raymond Weeks Memorial Service at Linn Park, Mark Ryan, the President of National Veterans Day stated emphatically, "The parade does not get cancelled. Our veterans never cancelled a day because of the weather for us."

He added, "The Macy's Thanksgiving Day Parade never gets cancelled because of weather, we don't get cancelled because of weather. The parade is going on regardless."
Remember the new route
It is important to remember that this year's parade will be held on the Southside of Birmingham starting on 1st Ave. South and Richard Arrington Blvd.  The route will circle the Parkside District ending near Railroad Park.
• Begin at the corner of Richard Arrington Boulevard and 1st Avenue South
• Turn right onto 3rd Avenue South
• Turn right onto 14th Street South
• Turn right back onto 1st Avenue South, ending at the corner of 1st Avenue South and 20th Street South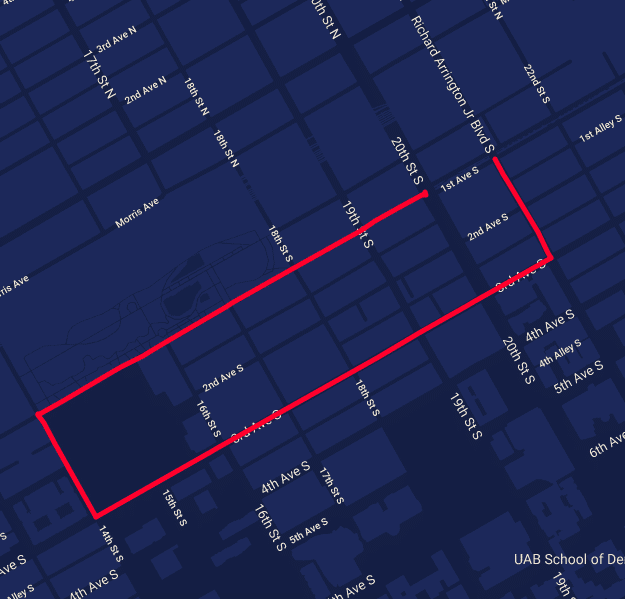 Streaming option
The weather  forecast calls for rain to continue over the next few hours.  All in all 2-3 inches will fall on Birmingham today.  If you, have health issues, and can't make this national event that has been occurring in. Birmingham for 71 years, the National Veterans Day organization will be streaming the parade live on You Tube.
Visit You Tube  – HERE