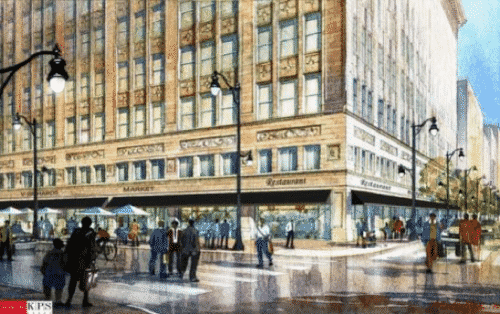 Bham Now is always interested in the real estate and business development going on in the city. We try to investigate the exciting news of revitalization and renovations downtown, the Southside and in our suburbs. Here are a few updates and some insight from a local real estate expert.
We asked a local expert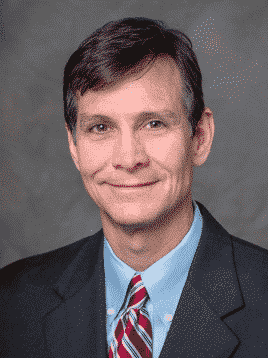 Sonny Culp from Graham & Co. generously let me pick his brain about the real estate and development climate in the Magic City. I asked him what his predictions for the next year are:
"One of the office development trends is to convert small to mid-sized properties from prior uses, often industrial, to office or mixed uses that meet certain criteria, namely design elements.

I am referring to both structural and created. The overused word is "cool space," but it is true that we are seeing many successful projects come to fruition partly because of the creative environment the renovated project brings to life."
What are some examples of these types of spaces?
"Recent examples include Bakers Row, the former Booker T Washington Building, and the former Federal Reserve Bank which my firm relocated to this past October. The exposed brick and other building features made this opportunity particularly attractive for redevelopment."
Culp explained that the availability of historic tax credits is key to these major redevelopment and renovation projects.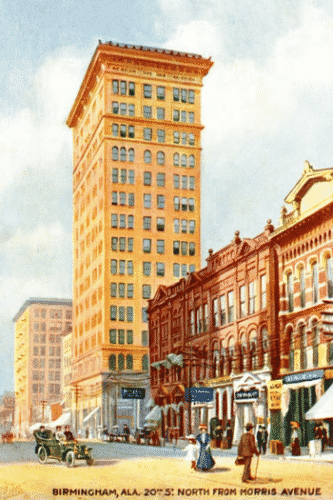 Culp said that there are still a tremendous amount of buildings in downtown and Southside that could be redeveloped into office space, residential or retail space.
More luxury hotel space
By now you might have heard  that there will be another luxury hotel coming to downtown. The 71,000 square-foot former Protective Life Building, at the corner of 1st Avenue North and Richard Arrington Jr. Blvd.
This will be the site of a new hospitality space developed by Rhaglan Hospitality CEO Jim Lewis. In local press, Lewis said this new downtown hotel will be similar to the Redmont Hotel, which his company redeveloped in 2016. No doubt the $5 million in tax credits will help!
Family Service Laundry Building
Developer Mike Mouron, is receiving historic tax credits of $1.67 million to totally redo the 1920's, 30,000-square-foot Family Service Laundry Building into open office space. There were no interior walls and all of the windows had been boarded up or bricked over.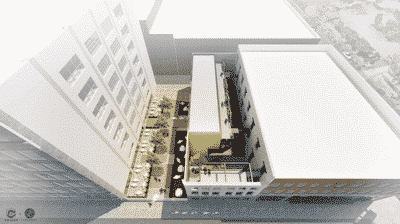 A New Ideal
The New Ideal Building in downtown Birmingham will be the site of 38 one and two bedroom condos. Parking and other amenities will come with the building as well.
The former department store will have modern residential units with some historic design features and balconies looking over the Pizitz courtyard which is right next door.
An example of the "cool space" now Graham & Co. headquarters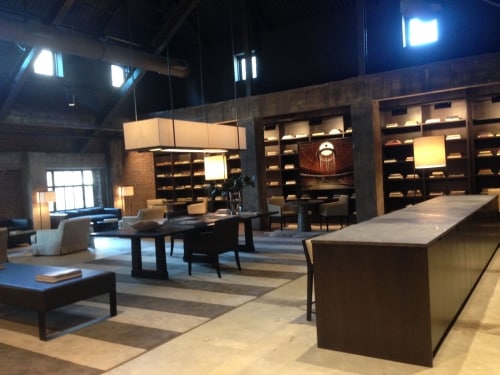 Last year Graham & Co. and Graham Commercial Properties moved their headquarters from a Mountain Brook office park to the downtown historic Federal Reserve building at 1801 Fifth Ave. N.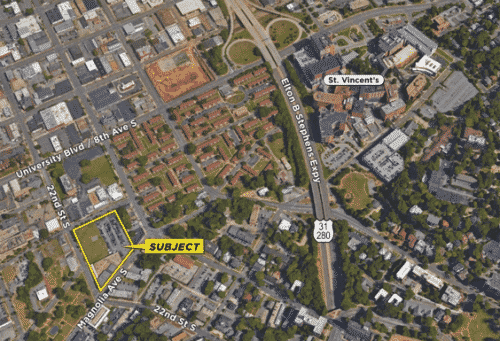 Graham & Co. are currently marketing the 30,000 SF 2000 Magnolia Ave in Southside. What would you predict might go up in this corner space?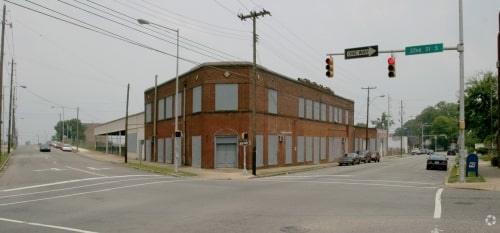 And outside of the city limits, but still in our area…
Looks like some undeveloped land in east Jefferson county will undergo a transformation. A proposed high-tech industrial park and residential community near Barber Motorsports could receive $6 million in federal grants as the motivation to develop this area.
This development would be very near the outlet center, The Shops of Grand River. The project would reclaim and transform about 105 acres of undeveloped land that includes an abandoned coal mine.
U.S. Steel, Birmingham, Southern Museum of Flight, Jefferson County and Leeds have partnered on the project called Grand River Technology Park and Grand River Homes.
Via: Grand River Industrial Park
the Alabama Department of Labor believes this mixed use development could create more than 1,200 jobs and an economic impact of more than $85 million to the Greater Birmingham area.
Local jobs for local contractors
As we know, with renovation and revitalization comes jobs. I asked Culp if local contractors and craftsman are usually employed on most of these Birmingham development projects.
"Yes, most of the projects are being completed with local talent. Birmingham is blessed with many quality architects, engineers, and contractors." Culp.
Keep an eye out for new developments and we will too!