It's that time of year again, February 7, National Signing Day. All over the country young high school football stars are being paid lots of attention by eager recruiters from large programs and smaller ones. Meet a few of our local athletes. Perhaps they will go on to be household names someday!
The Church of College Football
In Alabama football is a religion and we have some great talent. Alabama has a healthy list of football players signing with Division I programs this year.
Take a look at recruits from Birmingham and close surrounding areas who plan to stay in-state to play for Alabama, Auburn, UAB and some other regional college programs.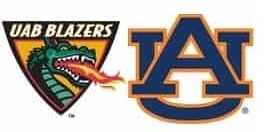 Check out these players from the Birmingham area to learn which football  programs here in Alabama will be welcoming them this Fall.:
Coynis Miller a defensive tackle from Jackson-Ollin, (Bham) committed to  Auburn.
Harold Joiner a runningback from Mountain Brook, AL committed to Auburn.
Braxton Barker, a quarterback from Spain Park, AL preferred walk-on commits to Alabama.
Will Reichard, kicker from Hoover, AL committed to Alabama.
Shedrick Jackson a wide receiver from Hoover, AL early enrolled at Auburn.
Deshaun Oliver a safety from Ramsay (BHAM) committed to UAB.
Starling Thomas V a cornerback also from Ramsay (BHAM) will play for UAB.
CD Daniels a cornerback from Homewood, AL will play for UAB.
Ahmad Edwards a wide receiver from Alabaster, AL commits to Jacksonville State University.
Bo Nix a quarterback from nearby Pinson Valley, AL committed to Auburn.
Mo Edwards Jr. a wide receiver from Alabaster, AL committed to University of South Alabama.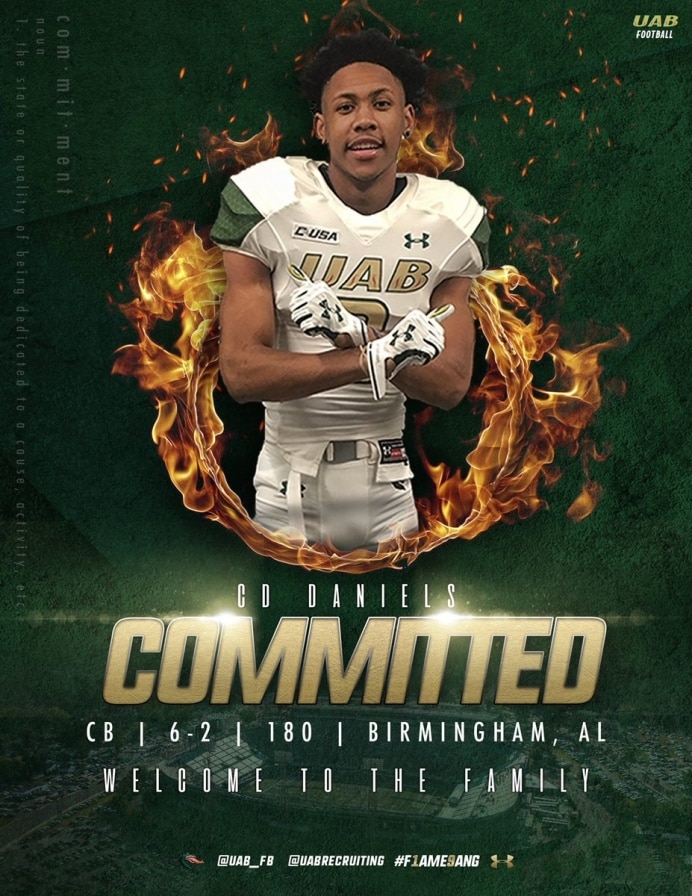 Gifted local athletes
All of these young men are gifted football players, with something great to offer the college football programs they will officially choose.
One of the local athletes we are keeping an eye on is Griffin Pierce Quick from Trussville, AL.  Pierce Quick…can you think of a better name for football player?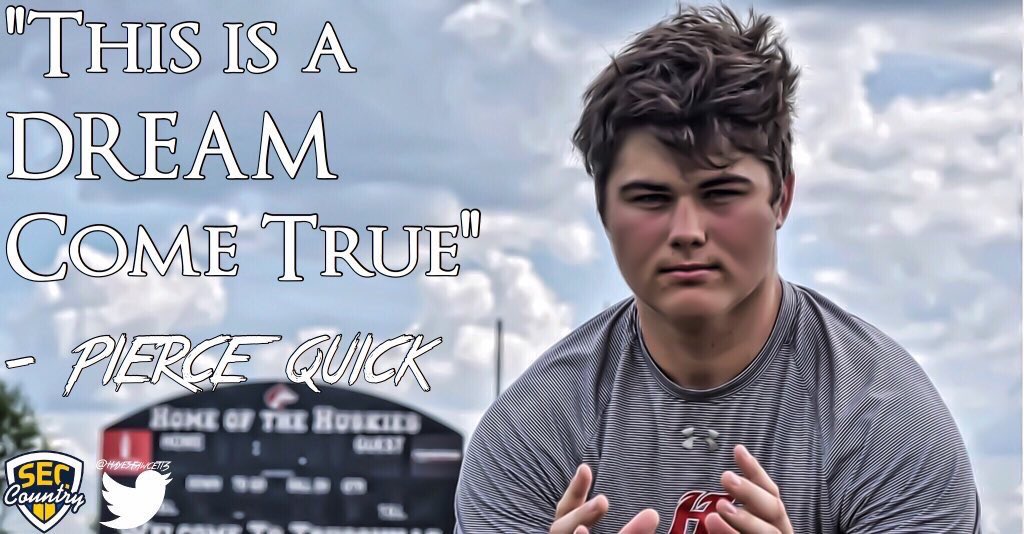 Quick has been sought after by nearly every SEC program and many others outside this conference. Quick is a 6-5 285 pound offensive tackle who is the number 4 overall pick in the country in his position.
Quick an Alabama native, from Trussville, grew up a Bama fan so it comes as no surprise where he is headed. Quick has formally committed to Alabama.
However with over 20 teams aggressively  recruiting this young athlete, it might have been a tough decision. The Georgia Bulldogs, his second choice, actually sent Pierce 22 personalized birthday cards.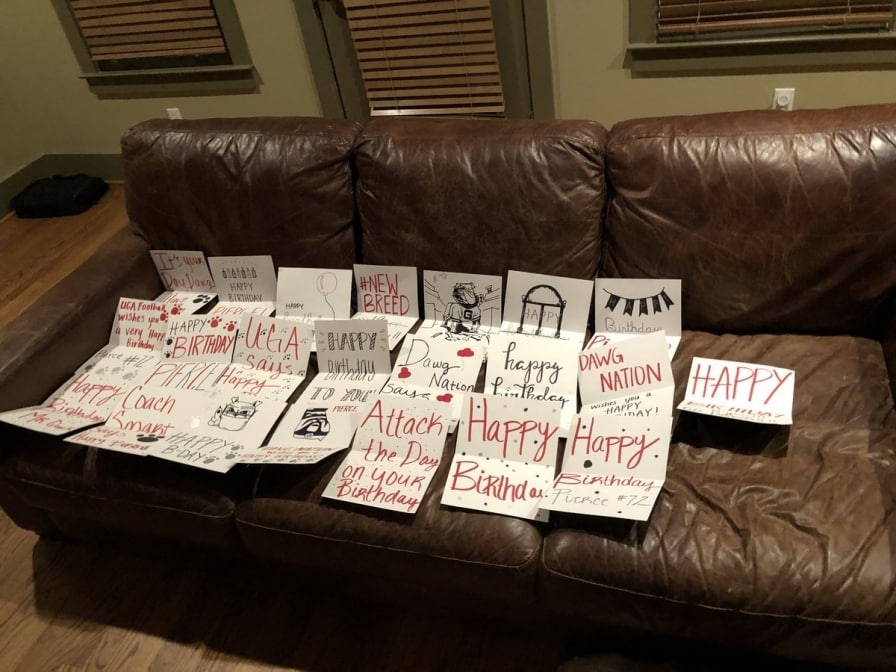 The birthday cards didn't work. Pierce has decided to commit to the University of Alabama.
Keep a watch out for these young men as they begin their college careers. Whether you roar for UAB, shout War Eagle or scream Roll Tide, it's exciting to see so many talented athletes from our area staying close to home.