Sponsored
With people continuing to opt for a more remote lifestyle, online learning has become an increasingly popular choice for those seeking to earn a degree. Lawson State Community College in Birmingham is one local HBCU seeing a great success rate in online education through its eCollege program. Read on to discover what makes it stand out. Psst—the school ranked #2 among the top online colleges in Alabama according to The Best Colleges.
Lawson State's eCollege is turning heads
1. Affordability
We all know attending college is pricey. For many, it's the lead factor in what deters them from furthering their education. For Lawson State's eCollege program, affordability is an area that shines.
"Tuition is lower than most other programs, making it an ideal choice for students who want to earn a degree without accruing a large amount of debt."

Dr. Kesha James, Director of Distance Education, Lawson State Community College
Lawson State prides itself on helping students graduate debt-free. Learn about financial aid and scholarship options here.
2. Flexibility
Life is busy and carving out time to accomplish it all is tough. Whether you have a part-time or full-time job, have kids or a family to care for or something else that requires a lot of your time, Lawson's eCollege program provides the flexibility you need to earn your degree. Just log in and complete your assignments anytime from anywhere.
Ready to start your eCollege journey at Lawson State? Learn more and enroll now.
3. Quality Education
One question you may ask yourself when considering online learning is whether the quality of education is as good as that on campus. Have no fear. Lawson State's eCollege program is led by experienced faculty members committed to supporting and guiding students as they pursue their degrees online.
"Courses are just as rigorous and challenging with eCollege students being held to the same high academic standards as on-campus students."

Dr. Kesha James, Director of Distance Education, Lawson State Community College
4. Technology
If you're going to pursue an online education, you'll obviously need access to a computer with reliable internet. With these two things up and running, students and faculty are able to access two online programs—Blackboard Ultra and Quality Matters.
Here's a look at each:
Blackboard Ultra:
An online learning management system, Blackboard Ultra allows students to access and participate in online classes from anywhere at anytime.
"Through a user-friendly platform, our students are able to view course materials, take part in classroom discussions, take quizzes and exams and more."

Dr. Kesha James, Director of Distance Education, Lawson State Community College
Quality Matters:
A faculty-centered, peer-review process, this nationally-recognized program promotes the continuous improvement of online education to ensure courses meet the highest quality standards.
Through the program, Lawson State is able to ensure its students receive an enhanced online learning experience and are prepared for their future careers.
What are students saying?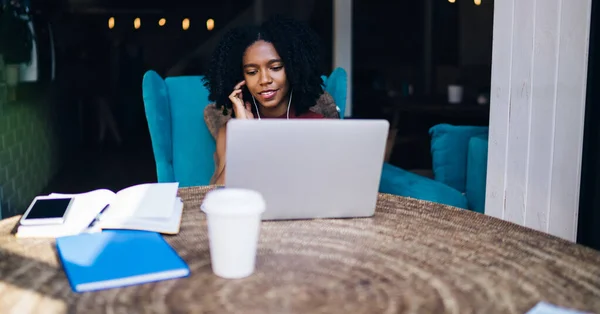 We spoke with several local students in Lawson State's Online Education Program to get their insight. Here's what they said:
Ariana Davis, Criminal Justice Major: "I like the flexibility that online classes provide, and being able to move at my own pace. I can finish work before the set deadline and move ahead without having to wait or worry. I took an online class because I started working but needed an extra class that would fit my schedule. It made me realize I could get most of my assignments done while I was at work and still have time to move ahead."
Dasean Turner, 2023 grad, Biology Major: "Flexibility and working at my own pace are two reasons I chose to take online classes. Being more of an antisocial person and having personal and family issues going on, eCollege classes really made a difference. Online classes also allowed me the opportunity to earn my degree while letting me feel engaged in my own way."
Kelsea Simon, Nursing Major: "I am taking online classes because I can go at my own pace. They are also less stressful than a traditional class, especially with time management and ensuring you have a routine to do your schoolwork."
Kenmia Boware, Nursing Major: "I really like the convenience, especially if you have a lot going on or are a working student."
Mikayla Rolling, Psychology Major: "I am able to get work done while tackling the tasks of everyday life."
Ready to enroll?
Take the first step towards your future—enroll in Lawson State's eCollege program now.
To learn more about Lawson State Community College and the many programs it offers, visit their website and follow them on Facebook and Instagram.
Sponsored by: