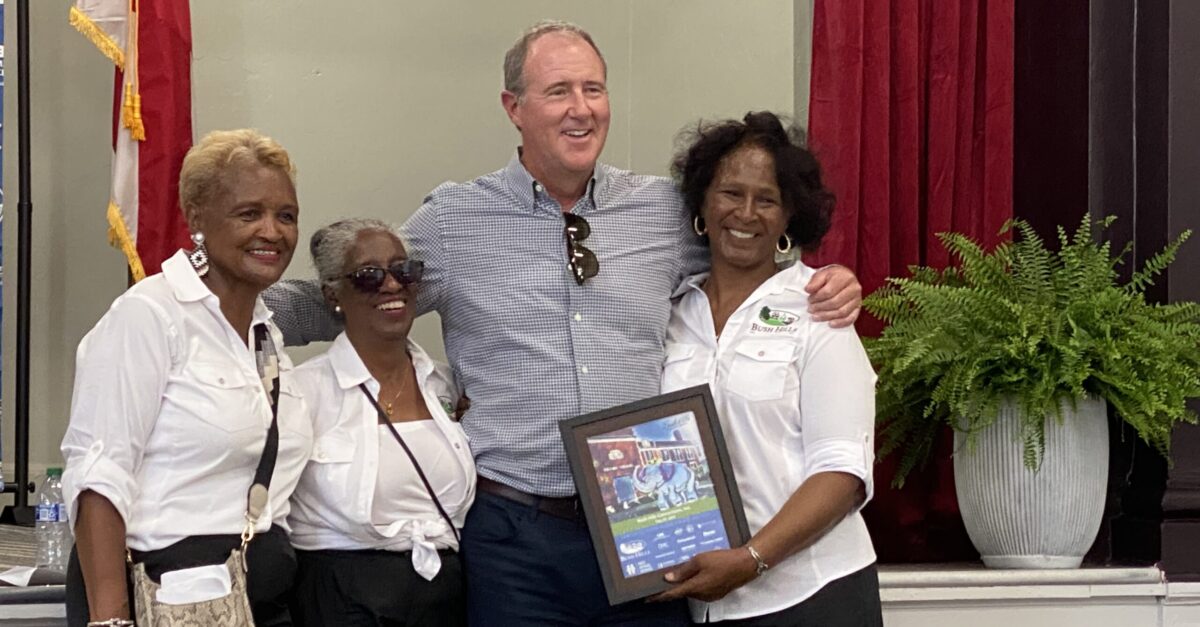 Bush Hills Connections, Inc., in partnership with Live HealthSmart Alabama and BL Harbert International, dedicated the Bush Hills Connection Complex at the site of the former Woodrow Wilson Elementary School on Wednesday, May 24.
A space in the community that had been closed for over 10 years, the newly named Bush Hills Connections Complex is a welcoming place for local residents. The newly restored school-turned-community-center includes:
Full kitchen
Recreation center
Auditorium
Courtyard garden patio
Farm stand
Bush Hills Community Garden & Urban Farm
"To build healthier communities, people living in the community must lead the work.", said Joanice Thompson, President of Bush Hills Connections.  "As residents of Bush Hills, we are striving to build a sustainable foundation from within in collaboration with our valued partners.  Every community—no matter the economic or social status—has assets that can be identified and mobilized in community work."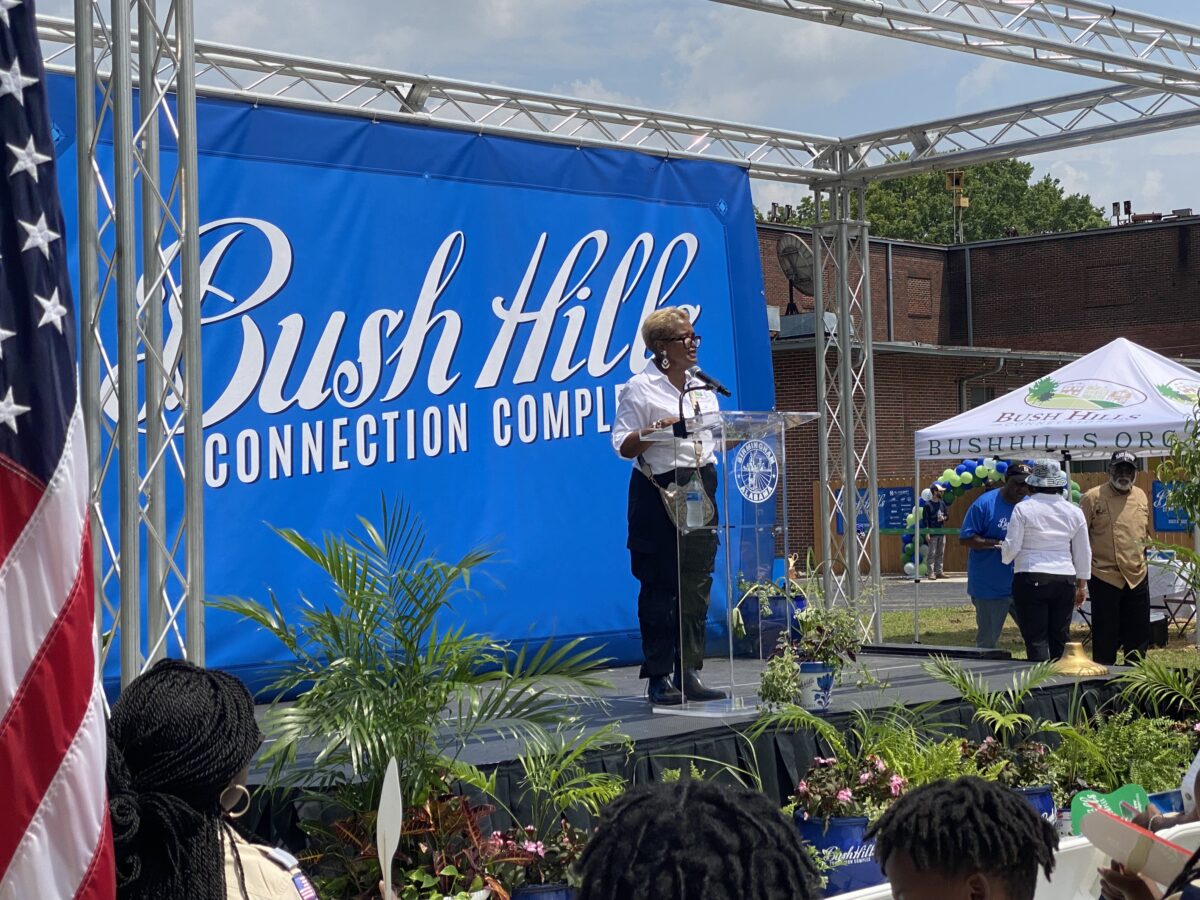 Tour firsthand the Improvements.
Below are pics— many "before" and "after" of the new center:
Recreation Center
Auditorium
Courtyard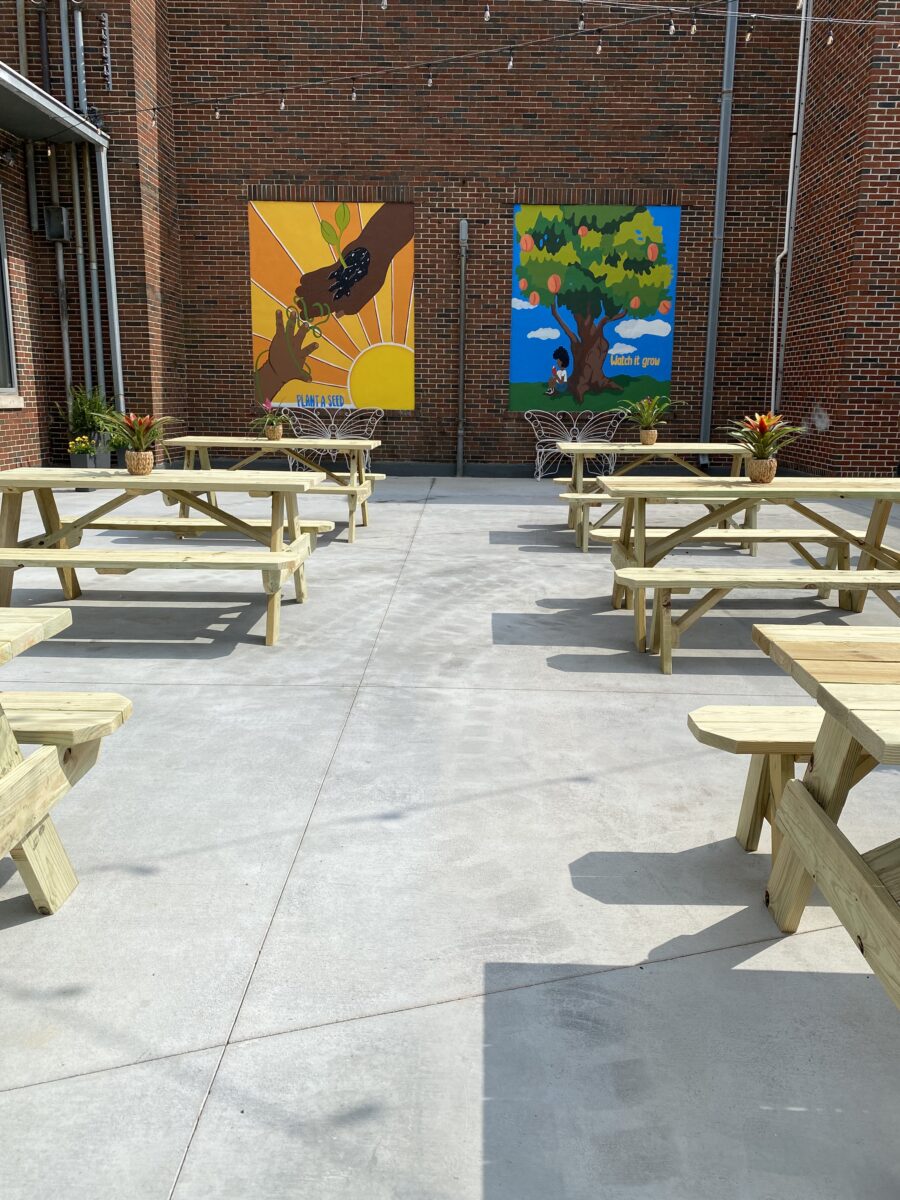 Farmstand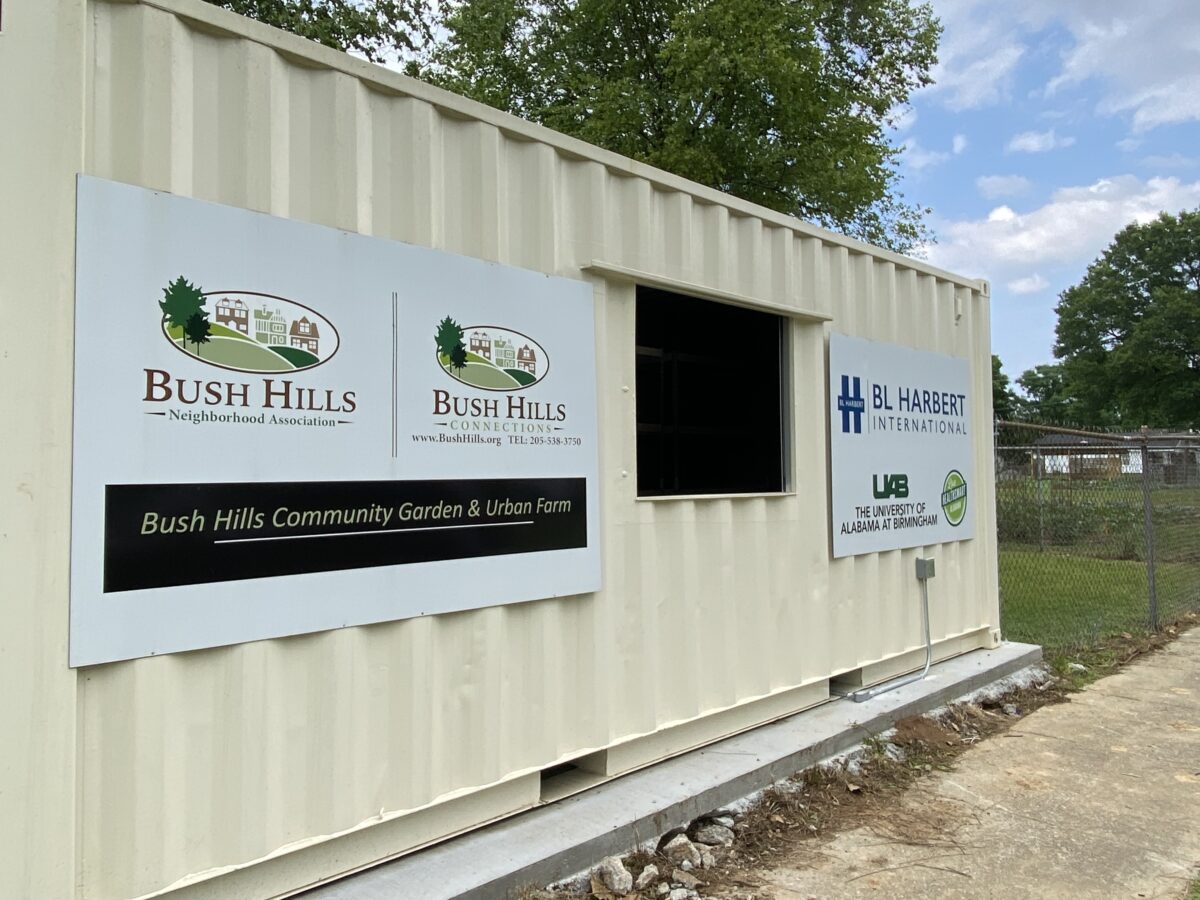 Urban Garden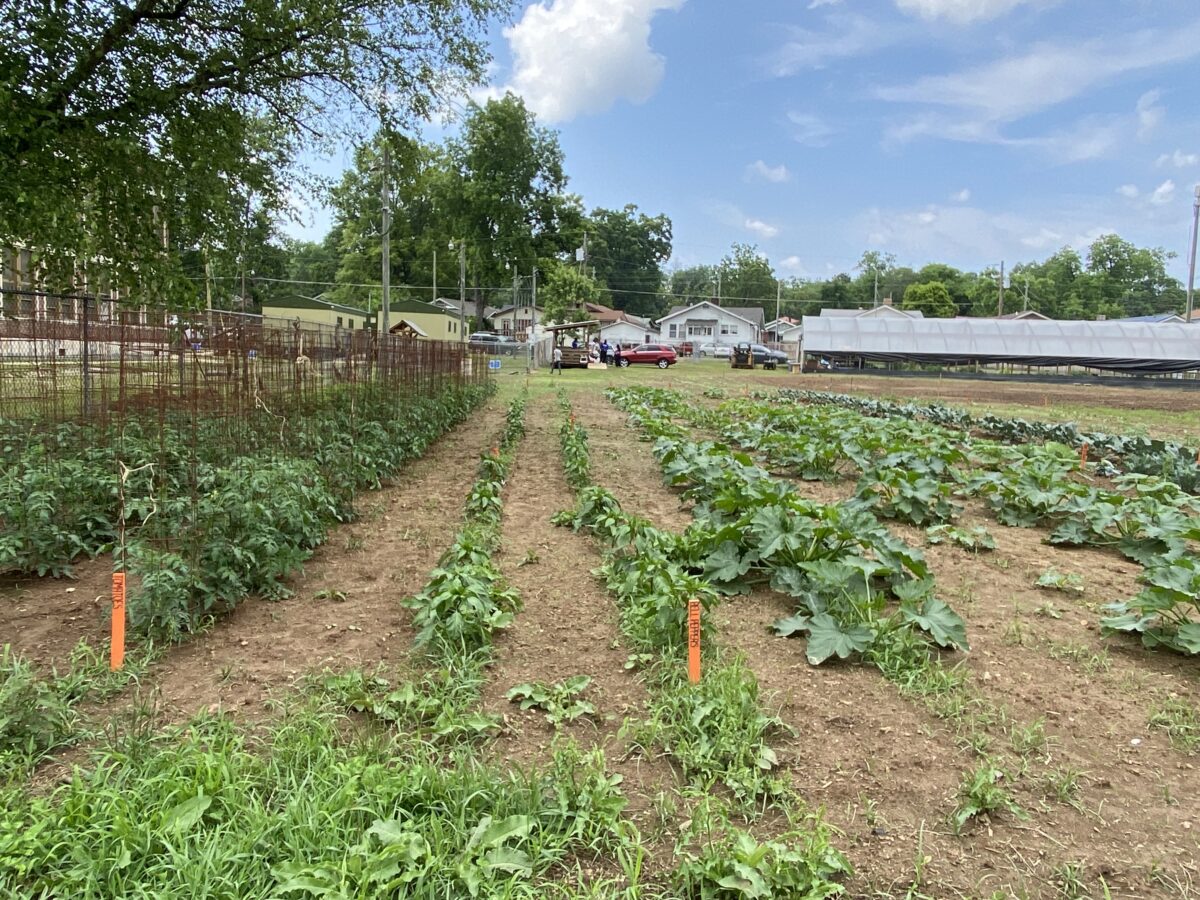 Community Infrastructure Enhanced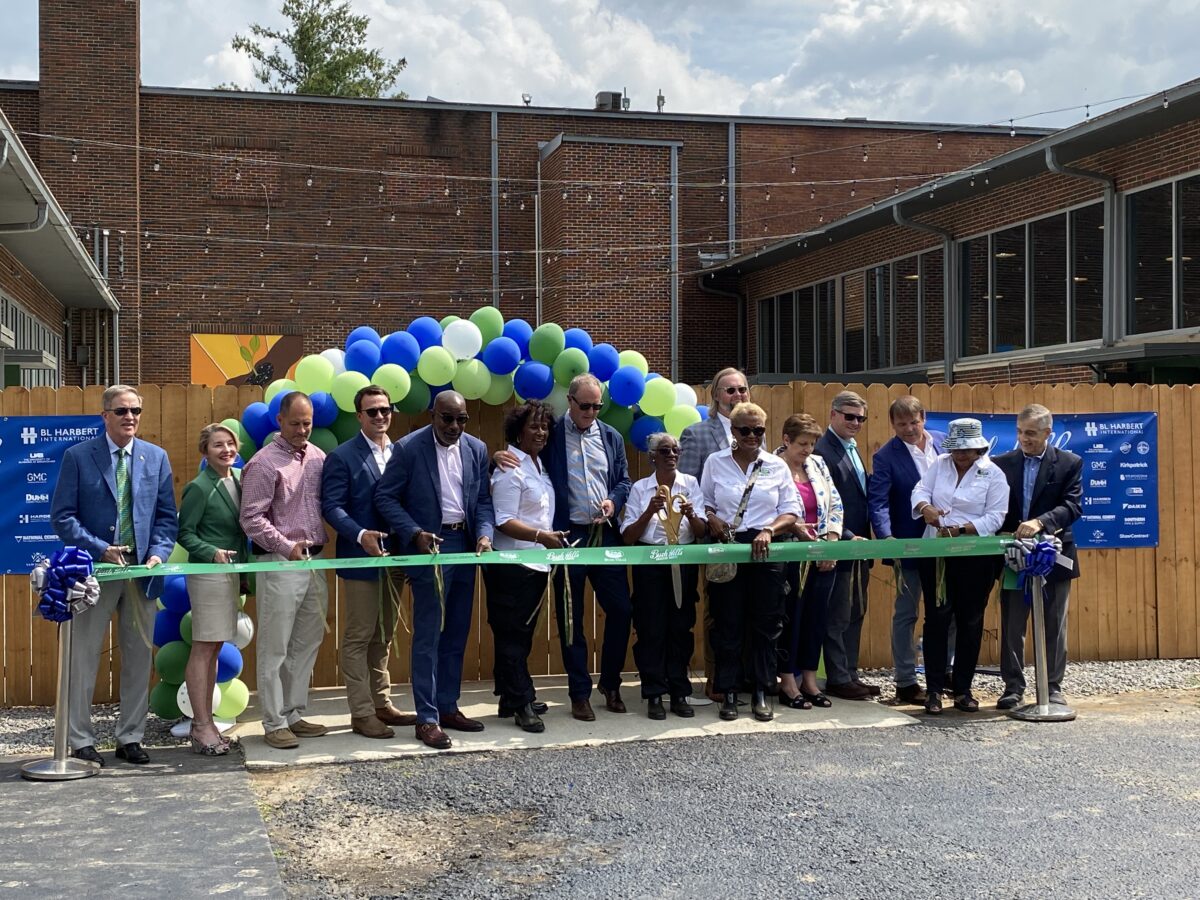 In addition to the new Bush Hills Connections Complex, over the course of this past year, B.L. Harbert, the City of Birmingham, Alabama Power, and Goodwyn Mills Cawood have improved the community's surrounding infrastructure.
They have conducted the following repairs and additions in and around the community center:
Repaired existing sidewalks and building new ones
Installed ADA street ramps and new crosswalks
Planted trees
Enhanced green spaces
Installed outdoor furniture
Added street lighting in key locations to increase visibility
The neighborhood has also become a demonstration zone for UAB's Live HealthSmart program.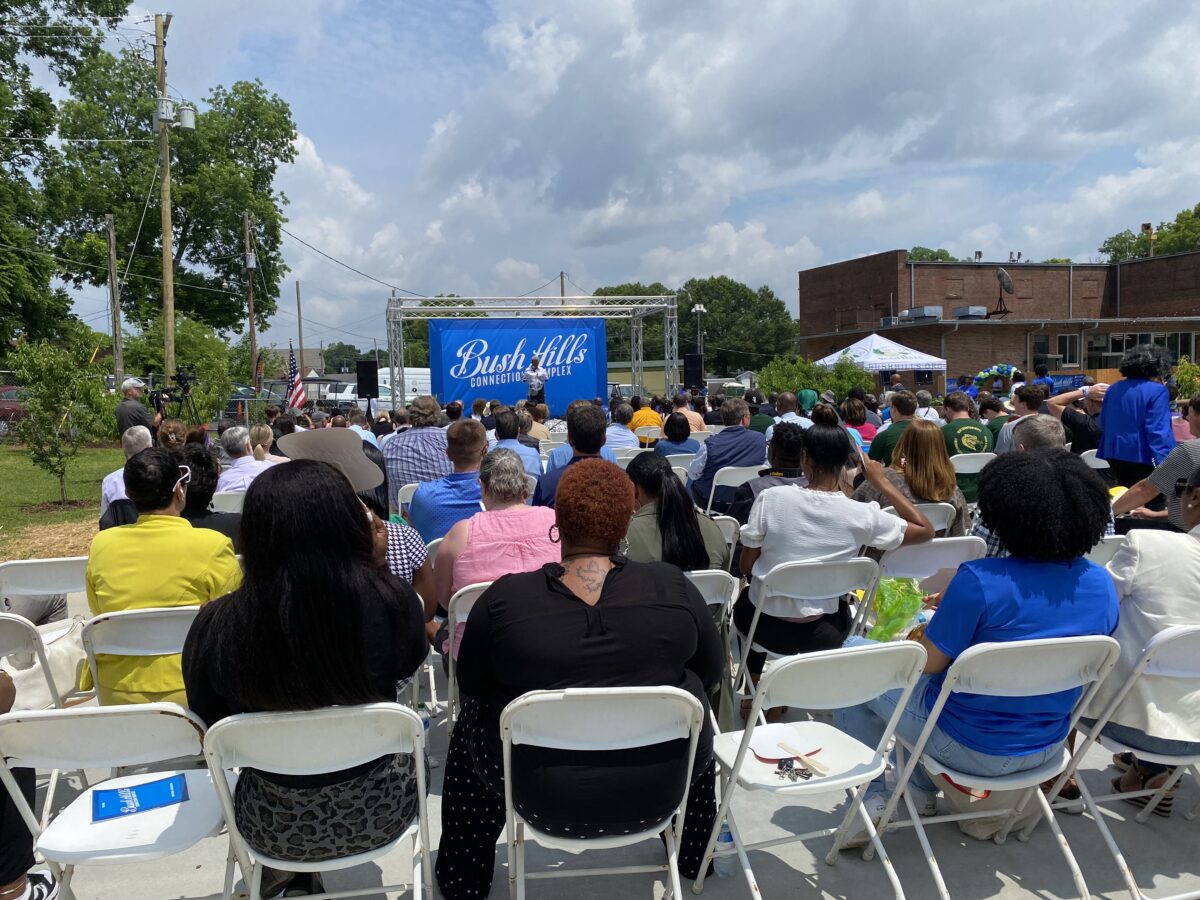 Birmingham City Councilor and former Bush Hills Connections Board Member Carol Clarke summed up the attitude of the neighborhood and their ambitious goal to transform the school and neighborhood with the help of over 100 partners.
"We dared to dream of a big idea in the Bush Hills Action Plan, reclaiming the old school building.  We wrote it down having no idea how to make it happen.  Years later, we met Chuck Bohn of Harbert International, and the school board allowed us to lease the building, and the rest is history.  Words cannot express the joy and accomplishment we felt yesterday."

Joanice Thompson, Walladean. Streeter, Mark Sullivan, Mary Boehm and April Williams
Bush Hills Connections
To learn more about Bush Hills Connections and their myriad programs and partnerships, visit the community center at 1030 4th Terrace Ave. Birmingham or their website at Bushhills.org.