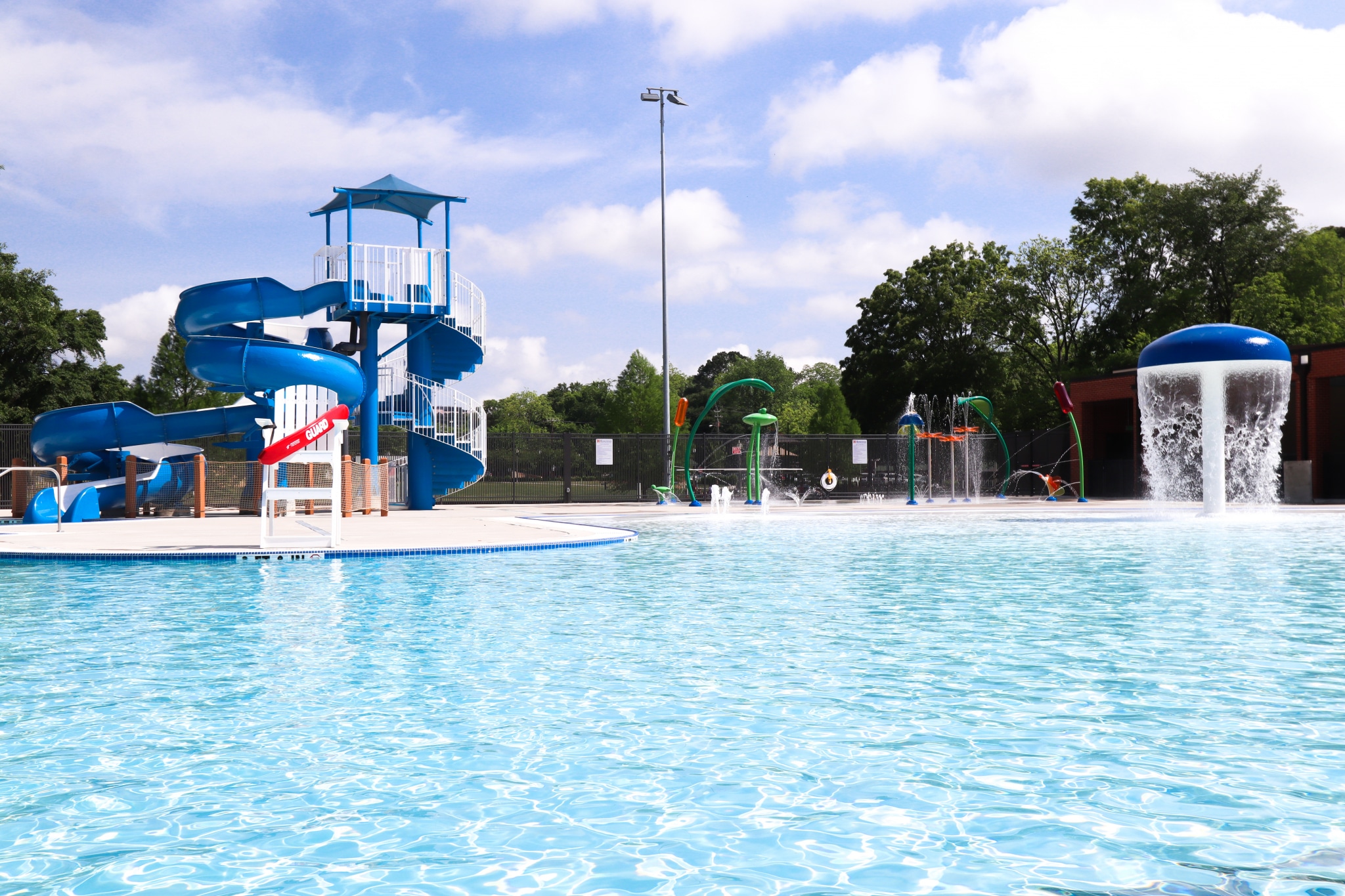 As Memorial Day approaches and the weather heats up, it's time to hit the water for some fun in the sun. Here are some local pools, water activities and parks around the Greater Birmingham Area so you and the fam can stay cool.
1. Oak Mountain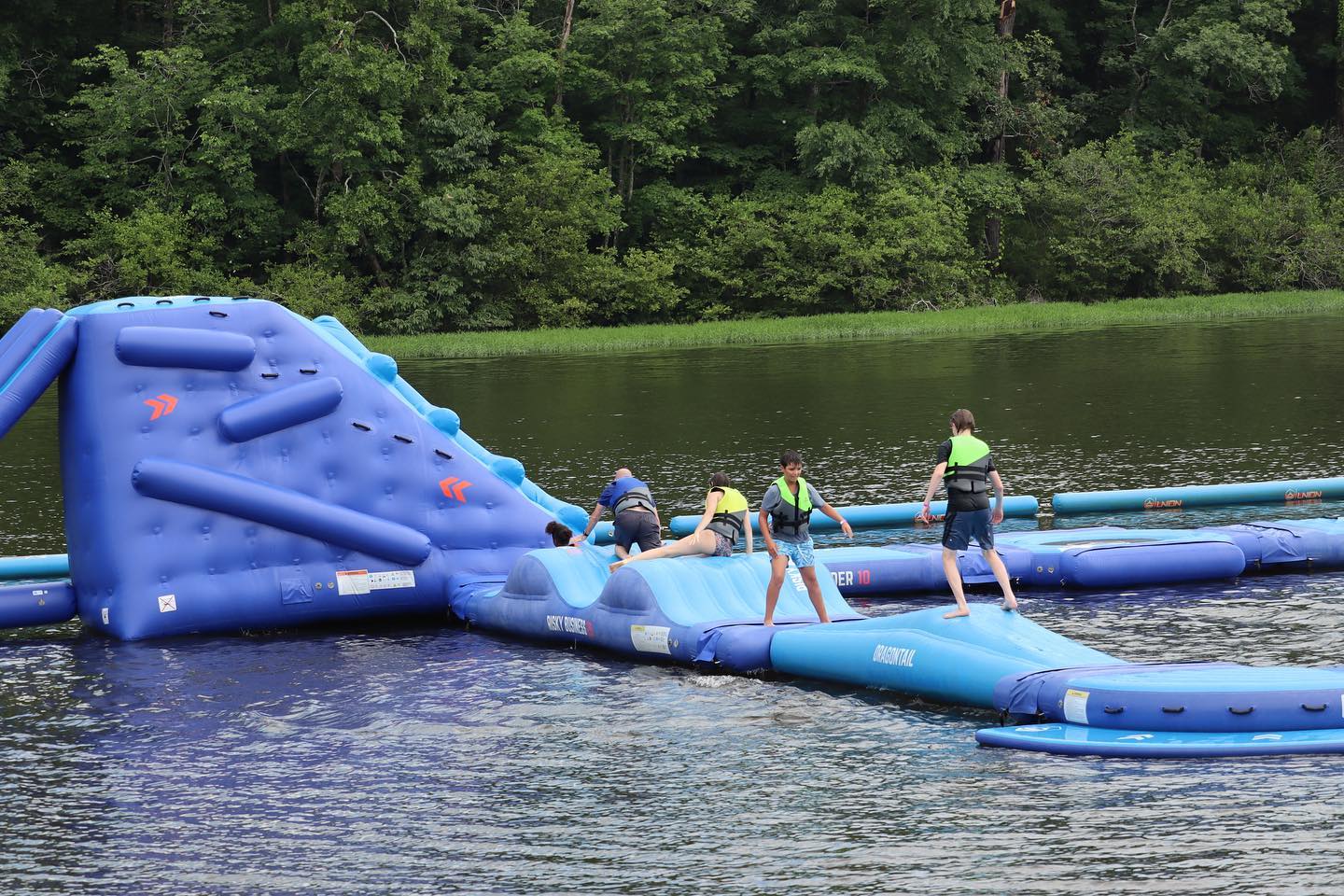 Did you know Oak Mountain State Park includes an aquapark? It's called Flipside Watersports and features an inflatable obstacle course. The course sits atop Beaver Lake and consists of two slides, a moon jump, a tunnel and more. FlipSlide additionally provides cable wakeboard lessons and boat rentals, so guests have a variety of water activity options.
Website | Facebook | Instagram
2. Memorial Recreation Center
Grab your towel and slather on some sunscreen, The Birmingham City Pool at the Memorial Recreation Center will all be open Friday and Saturday during Memorial Day weekend.
3. Alabama Adventure and Splash Adventure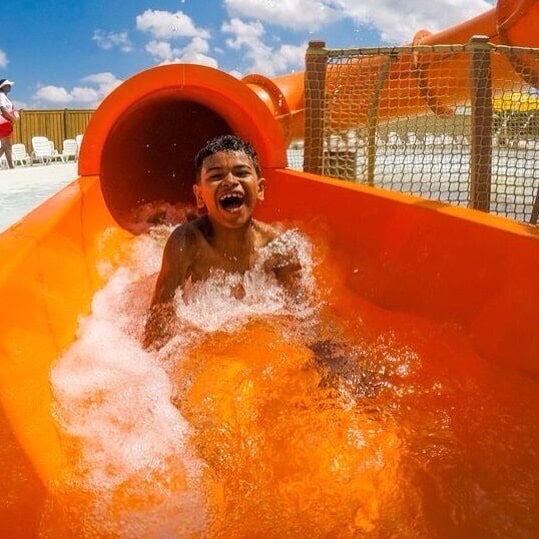 Alabama Adventure and Splash Adventure is the perfect way to kick off the summer season. With rides like the Neptune Plunge and Kahuna Waves, the park includes nine different water slides/attractions for all day fun.
4. The Birmingham Zoo
Home to a popular water activity, The Birmingham Zoo includes a splash pad open to patrons. A part of the Children's Zoo, this activity is family-friendly and is a great way to beat the heat. Located near the Zoo's carousel and gift shop, you'll find outdoor seating and great entertainment.
Website | Facebook | Instagram
5. Spring Valley Beach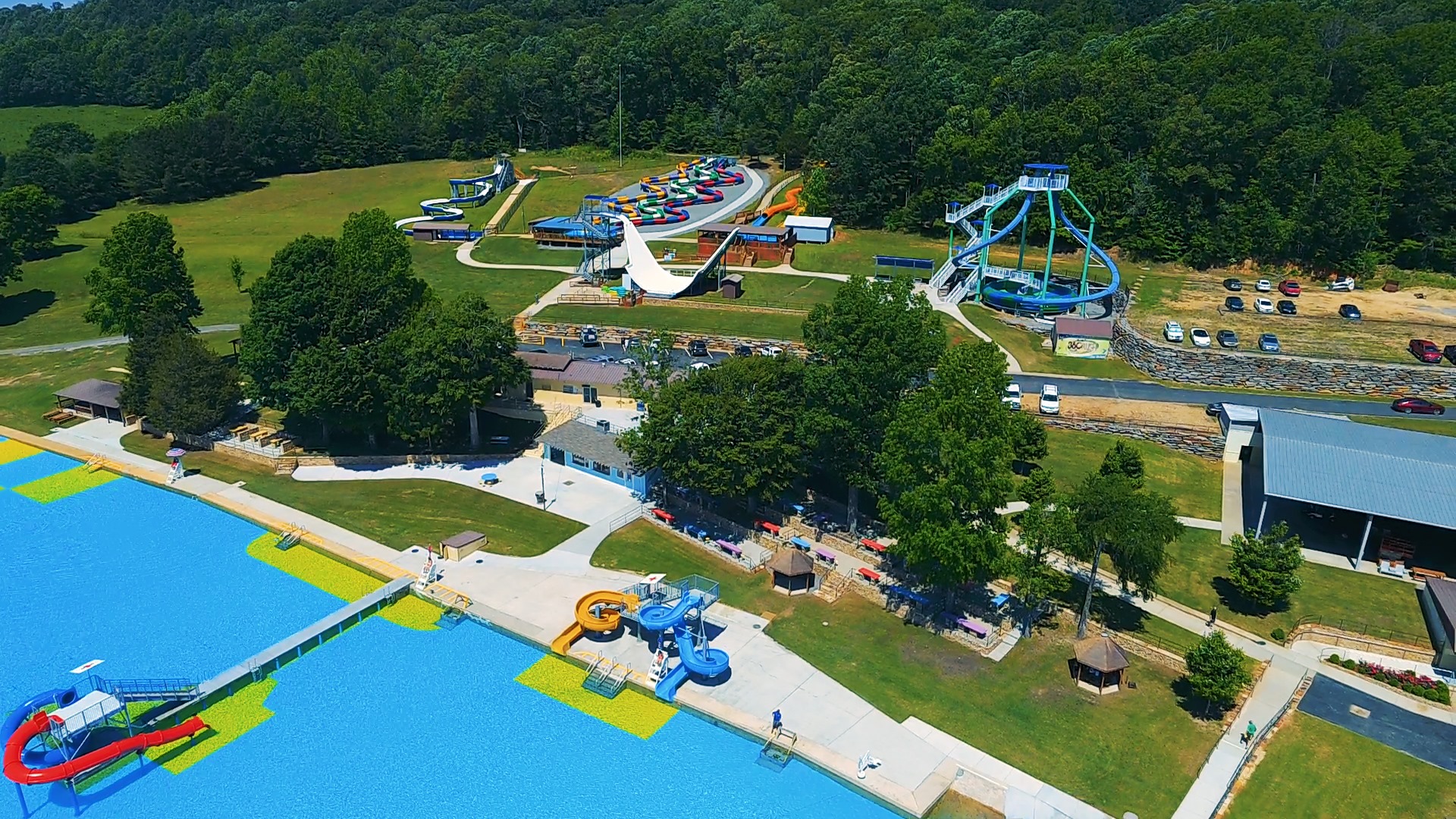 With 2023 passes now available, opening day for Spring Valley Beach water park is Saturday, May 27 at 10AM. Patrons can bring their own grill or picnic and venture on 11 water slides and one of the largest pools in the Southeast.
Website | Facebook | Instagram
6. Patriot Park Splash Pad and Pool
It's time to celebrate the start of summer with the opening of the Patriot Park Splash Pad and Pool on Thursday, May 25. Guests can enjoy amenities such as its splash pad, avalanche water slide and concession stand with eating area. Bonus: Local barbeque restaurant 2 Men and a Pig sells food and beverages on site.
7. Explore Playground & Splashpad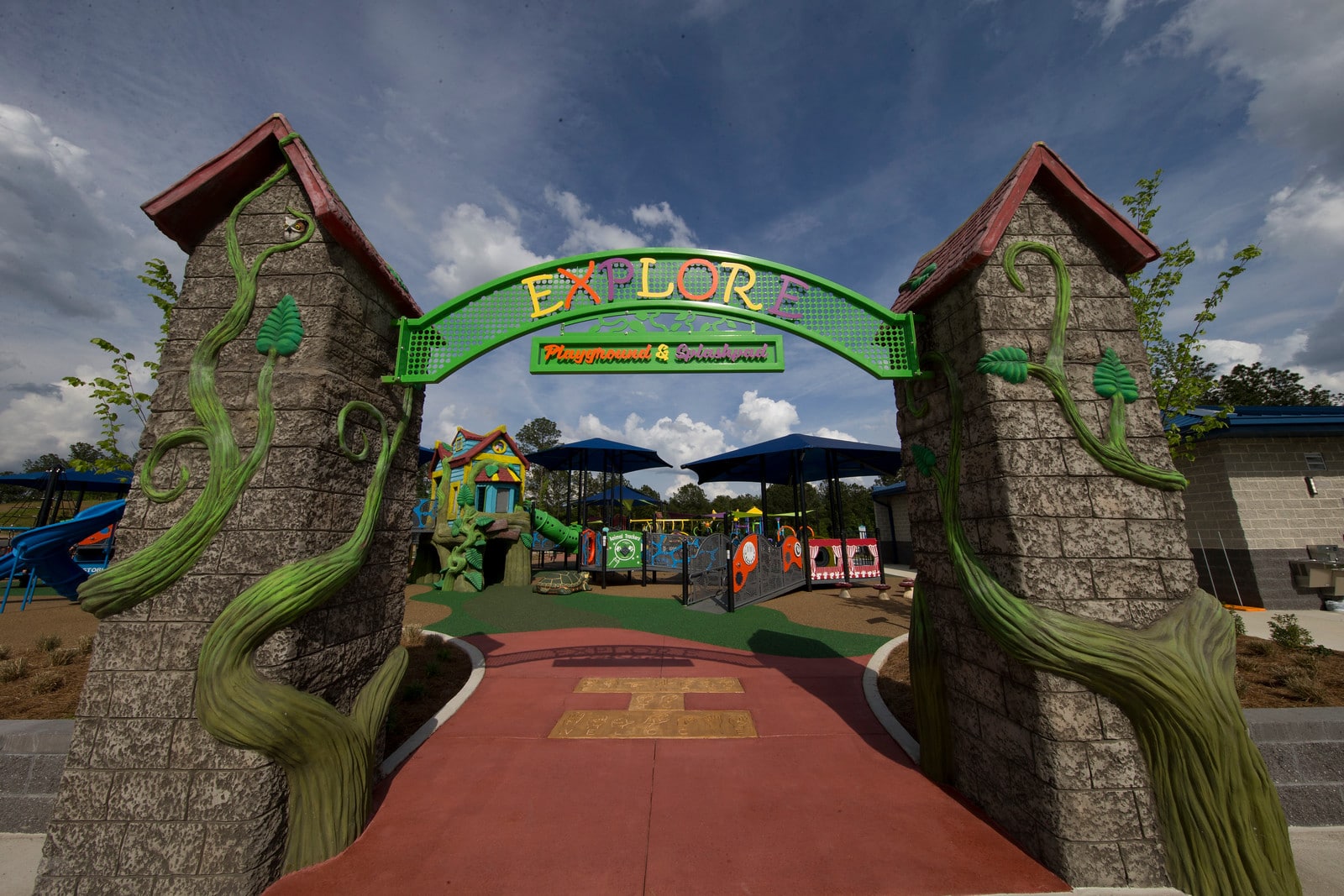 Another kid-friendly place, the Explore Playground & Splashpad in Hoover provides families an opportunity to experience a fun water activity for FREE. It includes a 15,000 square-foot playground and 7,000 square-foot splash pad. With its ADA accessible design, individuals with disabilities can easily access this awesome playground and splash pad.
8. Trussville Pool and Splashpad
The Trussville Pool is open for summer! Every weekday has a fun daily pool schedule with activities like swim lessons and water aerobics. Sign up for swim lessons or become a member today.
Website | Facebook | Instagram
9. Vestavia Hills Aquatic Complex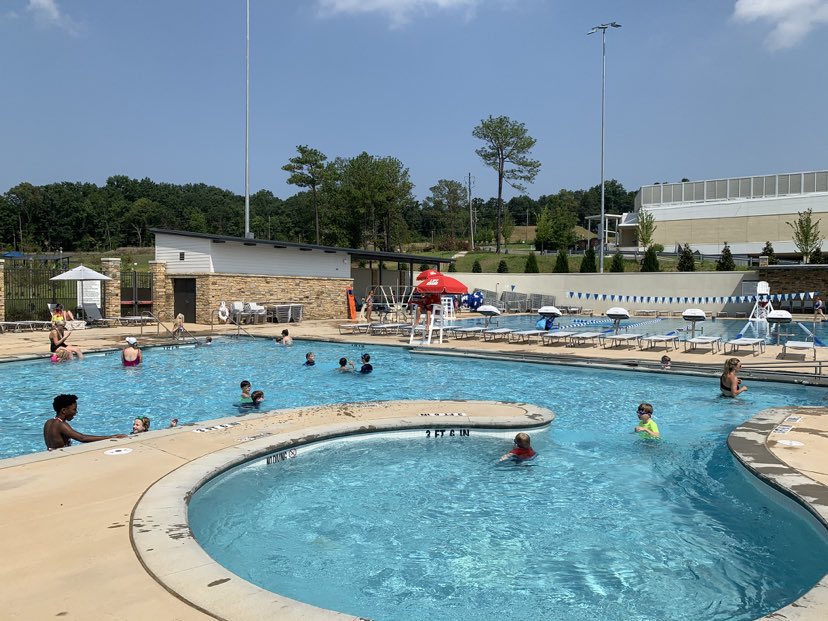 Opening Saturday, May 27, the Vestavia Hills Aquatic Complex offers swim lessons and summer-long memberships. Become a member here.
Website | Facebook | Instagram
Get updates like this delivered to your inbox daily. Sign up for Bham Now's free newsletter today.