Sponsored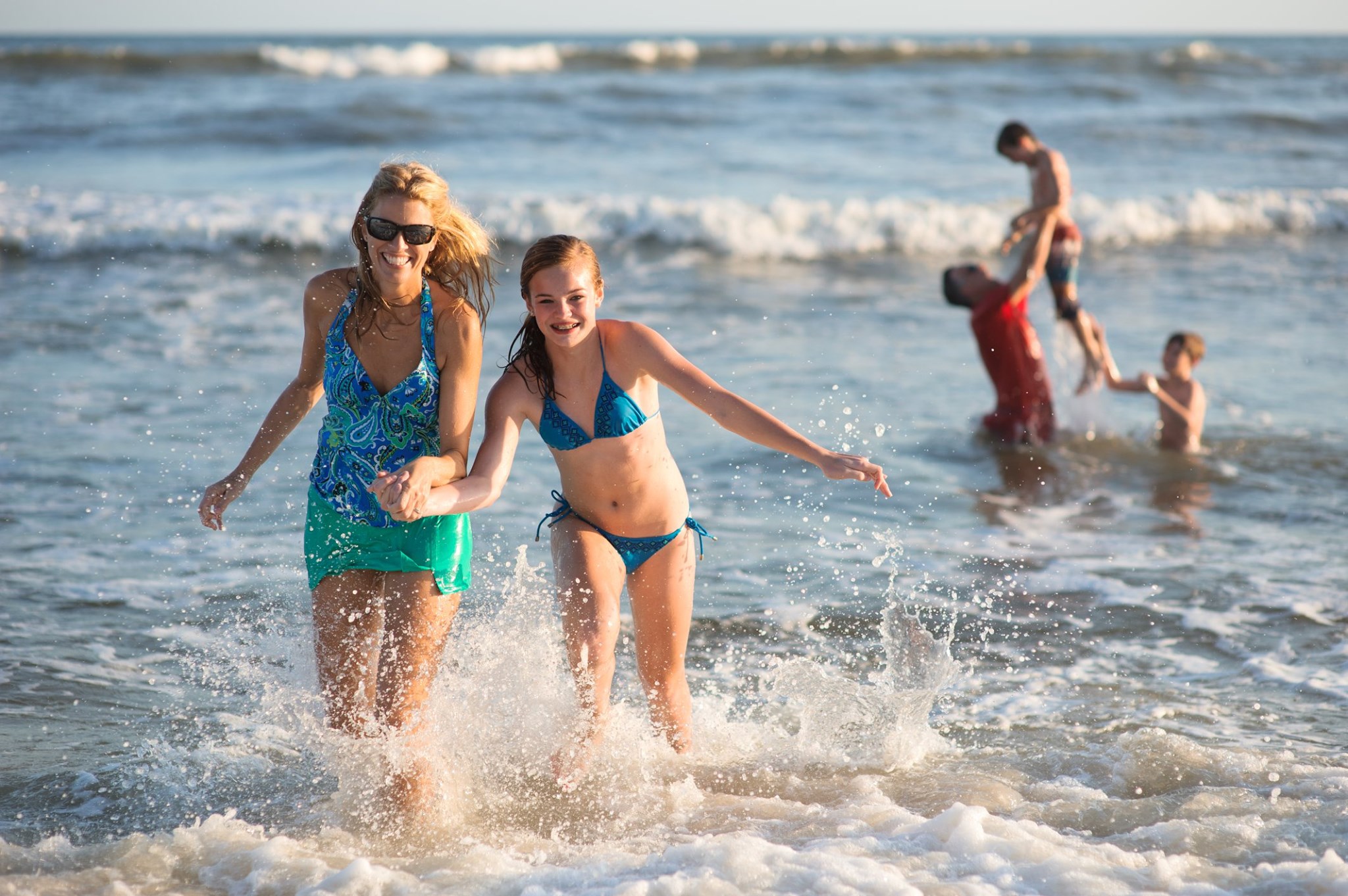 Whether you're relaxing on bright sandy beaches, enjoying an unbeatable dinner with fresh seafood, watching the sun set over the Gulf from your private balcony or anything in between, the Gulf Shores and Orange Beach area is one of the South's top beach destinations. But what if you could enjoy all that Gulf Shores and Orange Beach have to offer before the summer break crowd?
Kickstart your early beach vacation getaway with unforgettable accommodations from Brett/Robinson—click to book now.
1. Beat the crowds at your favorite attractions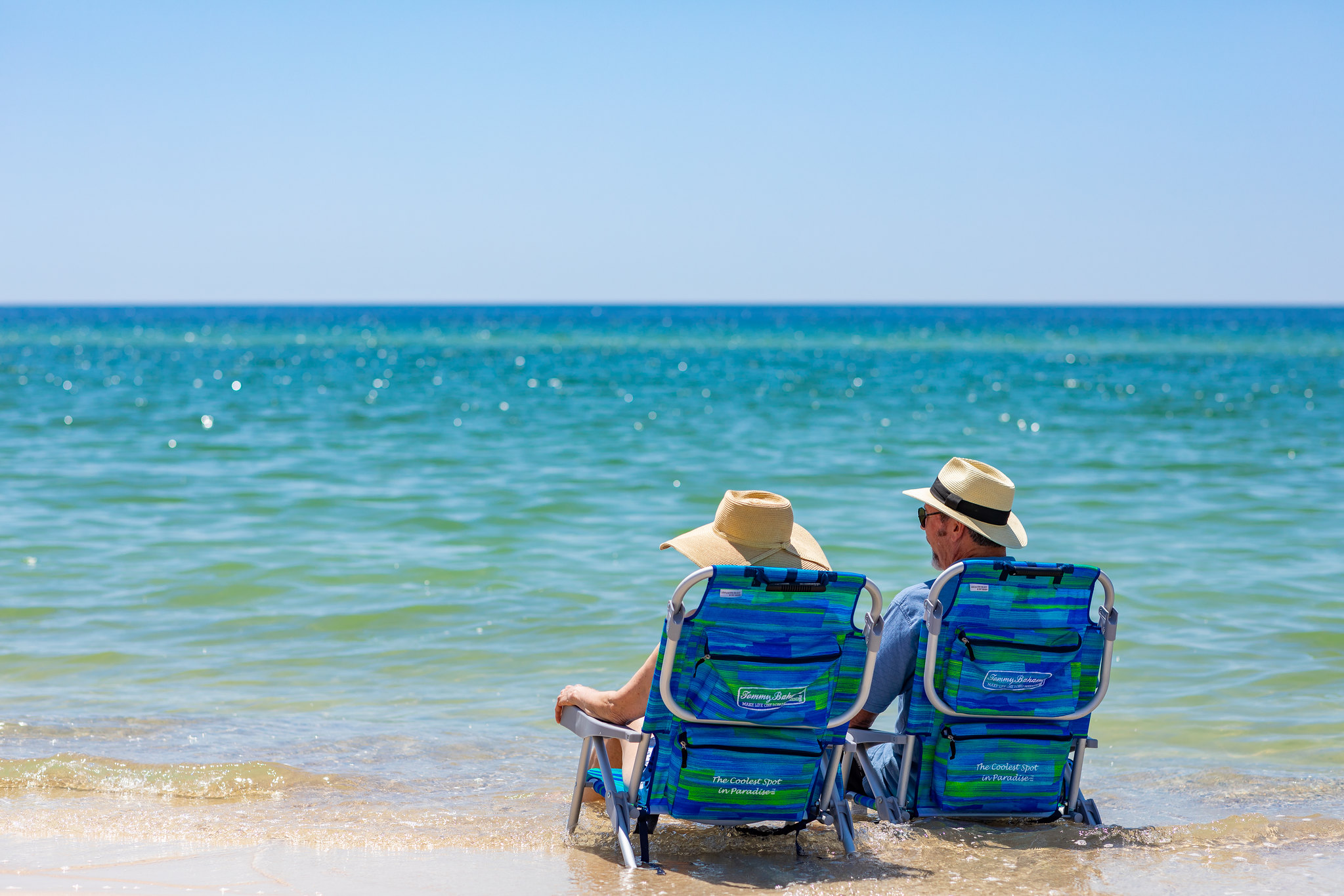 When you're on vacation, you're ready to relax—so who wants to deal with traffic or struggle to find an unclaimed area at the beach? Beat the summer beach crowd by booking your vacation early!
Popular attractions along the Gulf Coast include:
Orange Beach

Flora-Bama — Located on the Alabama and Florida line, Flora-Bama is a famous bar/grill offering oysters, pub grub & live music every day.
The Wharf at Orange Beach — Home to one of the largest Ferris Wheels in the southeast, The Wharf offers food, drink and entertainment opportunities such as axe throwing, escape rooms and more.

Gulf Shores

Alabama Gulf Coast Zoo — A 25-acre zoo with up-close animal encounters, interactive animal shows, a giraffe feeding station and much more.
Gulf State Park — Perfect for lovers of the great outdoors, the 6,150 acre-Gulf State Park is home to the largest pier in the Gulf of Mexico, public beach access, 28 miles of trails and more.
What is your favorite place to visit on Alabama's Gulf Coast? Tag @brett_robinson_vacations on Instagram to let them know!
2. Avoid peak Alabama summer heat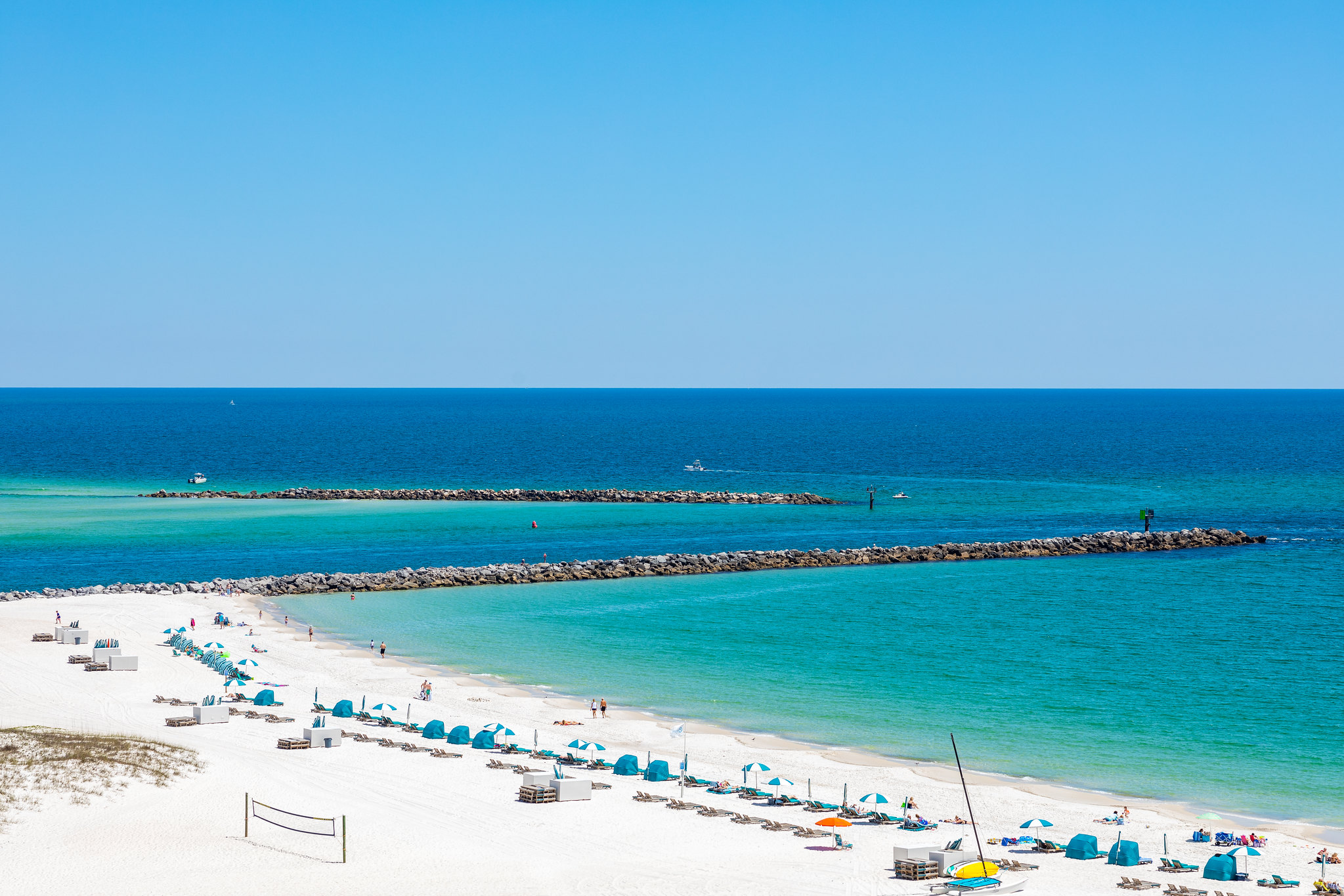 When it comes to summer vacations in the South, the stifling dry Alabama heat can put a painful twist on your beach getaway. Even in the shade of an umbrella, 90°+ weather is nothing to sneeze at.
Luckily, the temperature in the Gulf Shores and Orange Beach area is much more manageable in May and early June, with temperatures ranging from mid 70°s to mid 80°s on average. Still, make sure you wear sunscreen!
Learn more and plan your beach getaway now.
3. Find better rates than peak-season months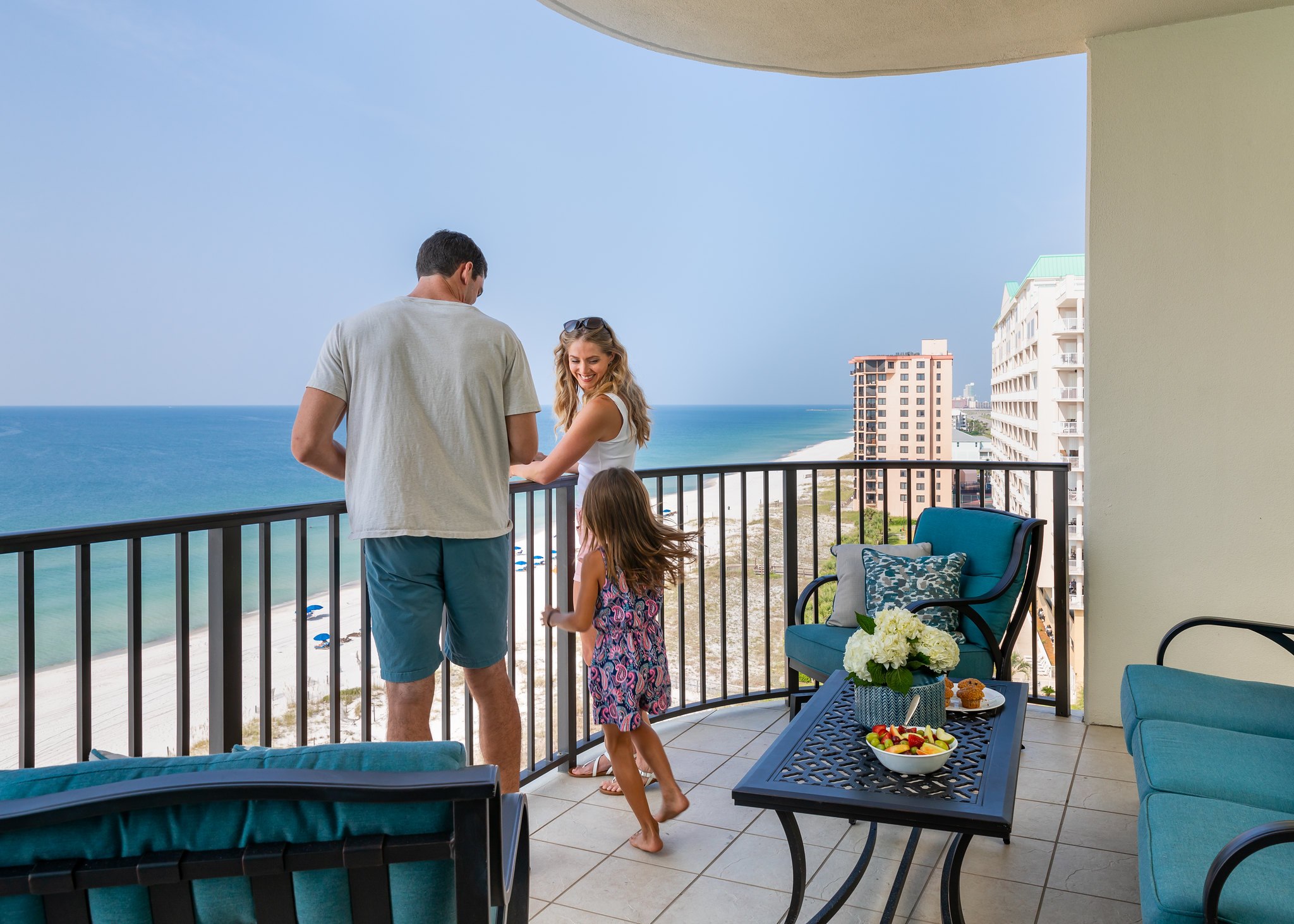 With lower demand than during peak season, many Brett/Robinson condos are available at discounted rates. Plus, since all Brett/Robinson condos come equipped with full-service kitchens, you can save even more by preparing meals rather than eating out!
Click here to view lavish available rentals in Gulf Shores and Orange Beach.
Book your beach vacation getaway now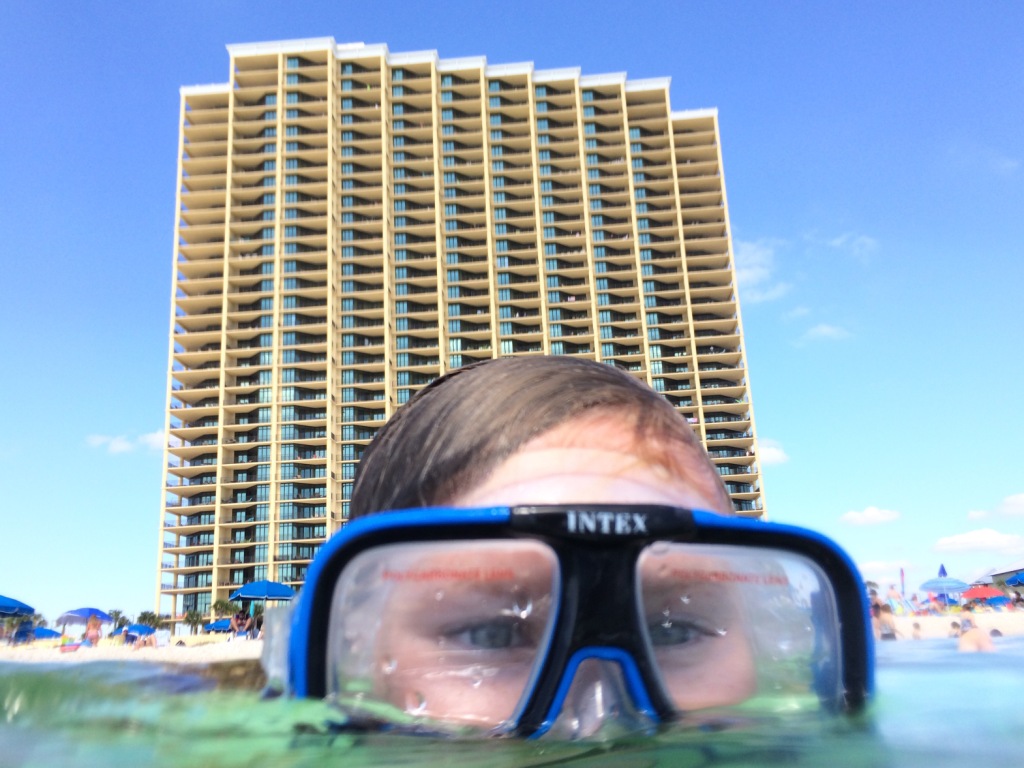 Ready to plan your next vacation to Alabama's Gulf Coast? Don't stress—let the experts at Brett/Robinson help! With over 40 years of experience, the family-owned-and-operated Brett/Robinson will help you find the perfect Orange Beach condo or Gulf Shores rental—plus, they know all about the various entertainment options for adults and kids!
Call a Brett/Robinson Vacation Specialist at 877.701.7322 or book online to reserve your spot!
Sponsored by: