Sponsored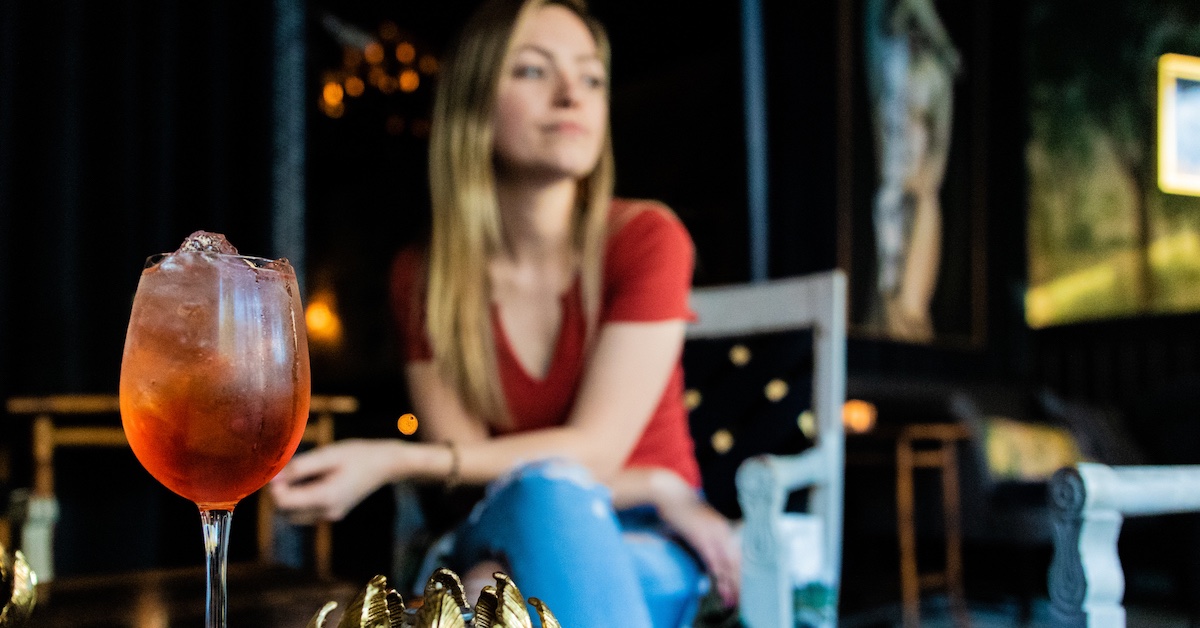 Gone are the days of feeling awkward if you go out with friends who are drinking and you're not. Thanks to trends like Sober October and Dry January, plus general awareness about the many reasons people choose not to drink, there are now loads of mocktails, aka non-alcoholic or spirit-free cocktails, in bars, restaurants and even local liquor shops. Here are seven of our top picks.
Before we get into the guide, though, a word from Zach Ludwig, LPC-S, NCC and Bradford's VP of Clinical Services & Accreditation:
"There are many reasons why someone might choose to abstain from drinking—for one evening or for an extended period of time. 'Mocktails' and other non-alcoholic beverages can provide a way for this person to discreetly abstain from alcohol and possibly avoid any follow-up questions they may not be ready or willing to answer."
Also, if you are in recovery from addiction, it's worth asking whether you can drink mocktails without fear of relapse. The bottom line: know yourself and know your triggers.
1. LeNell's Beverage Boutique
Surprising that the first listing is one of Birmingham's best-known hot spots for those who want to imbibe, but hear me out: if you're wanting to dive deep into the world of spirit-free cocktails, you need to head to LeNell's.
Here's some of what they carry:
Non-alcoholic (N/A) wine, beer + spirits
Syrups, gourmet sodas + bitters with no alcohol for cocktails
N/A canned cocktails with adaptogens + nootropics for natural feel goods + after-dinner digestifs
Faves include:

Amass Riverine gin alternative
Pathfinder amaro
Phony Negroni
Any and all beers by Athletic Brewery
Eins Zwei Zero wines
"We all drink"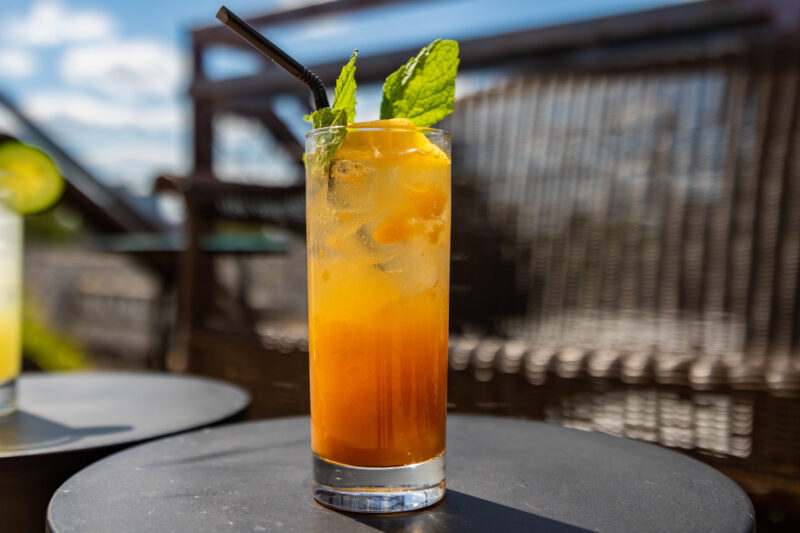 "When people say, 'I don't drink,' my response is, 'We all drink something or you'd die.' The ritual of food and beverage is a part of every culture and often the foundation of a sense of community. Why not make that about having a yummy and healthy drink, whether with alcohol or not?"

LeNell Camacho Santa Ana, Owner, LeNell's Beverage Boutique
2. Enjoy Haitus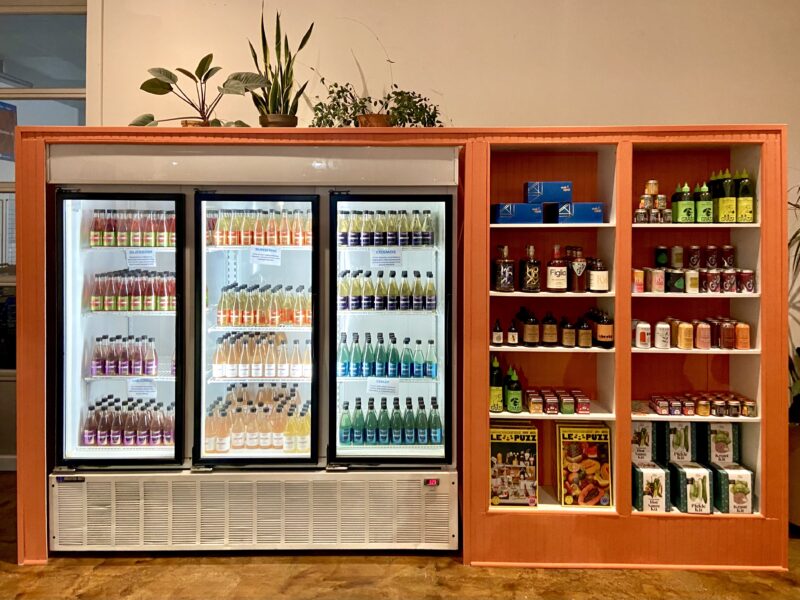 Enjoy Haitus is a new conscious pantry and non-alcoholic bottle shop located in Harvest Roots Ferments, curated by Pete Halupka and Lindsay Whiteaker. The rules are that it uplifts the kombucha experience and that Pete and Lindsay love it.
Back in January, they hosted their first-ever Non-Alcoholic Cocktail competition and all the creations were so creative and flavorful. Recently, they partnered with winning bartender Jose Medina Camacho of Adios Bar to create Temperance Cocktails for Corks and Chefs.
Overcoming alcohol addiction is possible + personalized treatment is available for you, call Bradford Health Services at 1-888-Sober40.
3. Chez Fonfon
When we polled our audience, lots of people gave a thumbs up to Chez Fonfon's "Dog Juice." It's made with fresh orange, grapefruit, lime and cranberry—doesn't that sound delightful? Check out the other sans alcool option the menu.
4. Juniper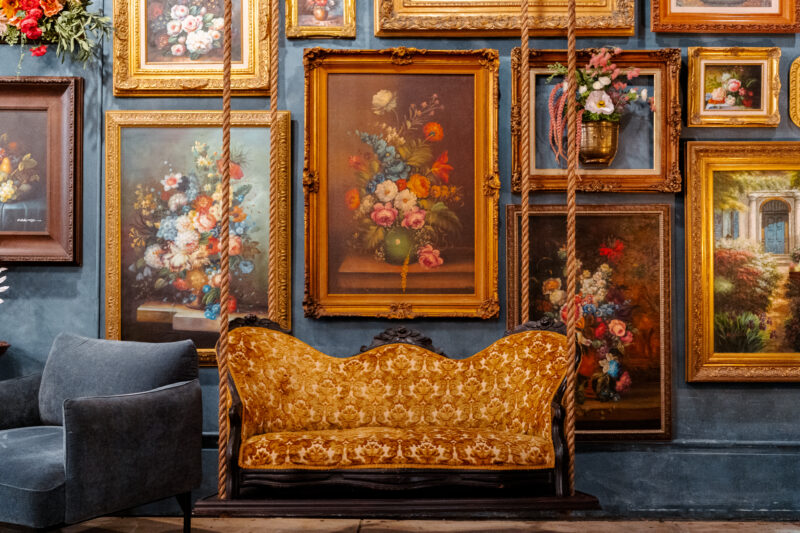 While gin is the star of the show at Juniper, you'll find three Non-Alcohol options to choose from, including Song Spritz, Bird of Paradise and Bocca de Rosa.
5. Paper Doll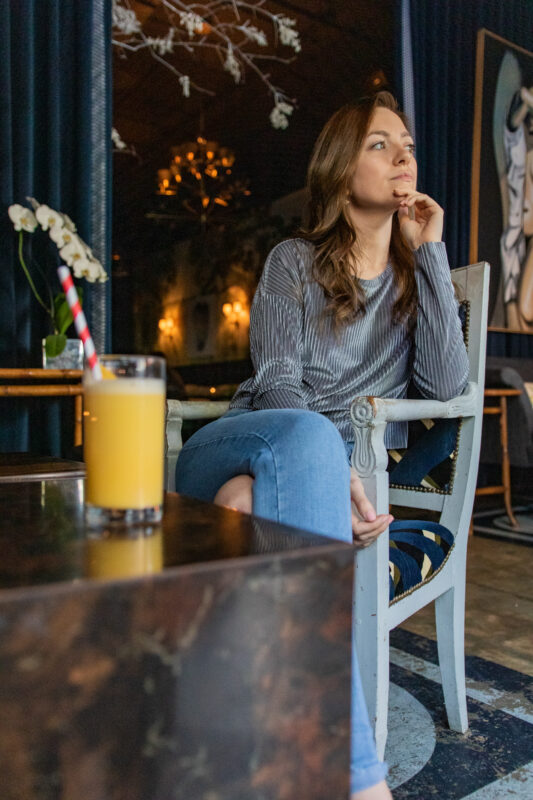 Want to hear music, nibble on a charcuterie board and drink a non-alcoholic cocktail? Paper Doll is your spot. The HavaN/A is a fresh take on a classic mojito, featuring a rum alternative, fresh lime juice, simple syrup, mint and soda.
6. Parkside on 5th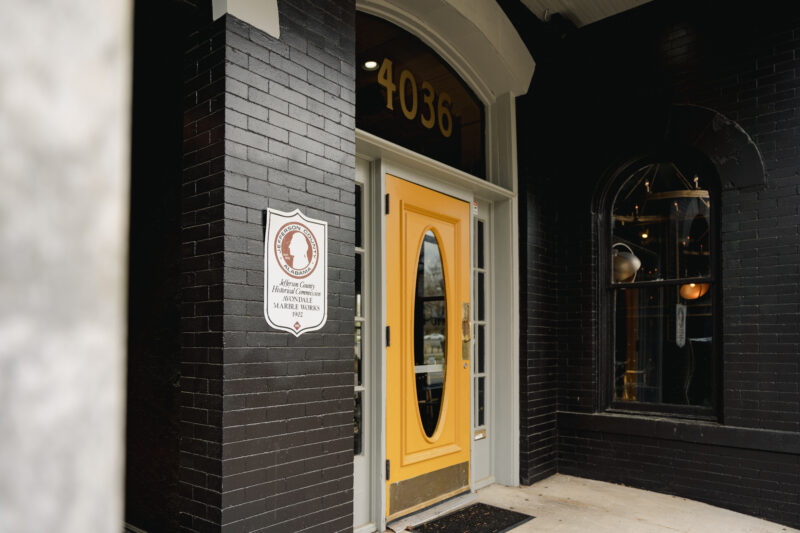 Parkside on 5th is a great spot in Avondale if you want to sit outside, eat delicious food and have drink options for everyone. I'd like to try Whistler's Mother, featuring hibiscus and agua fresca. Yum.
7. Tasty Town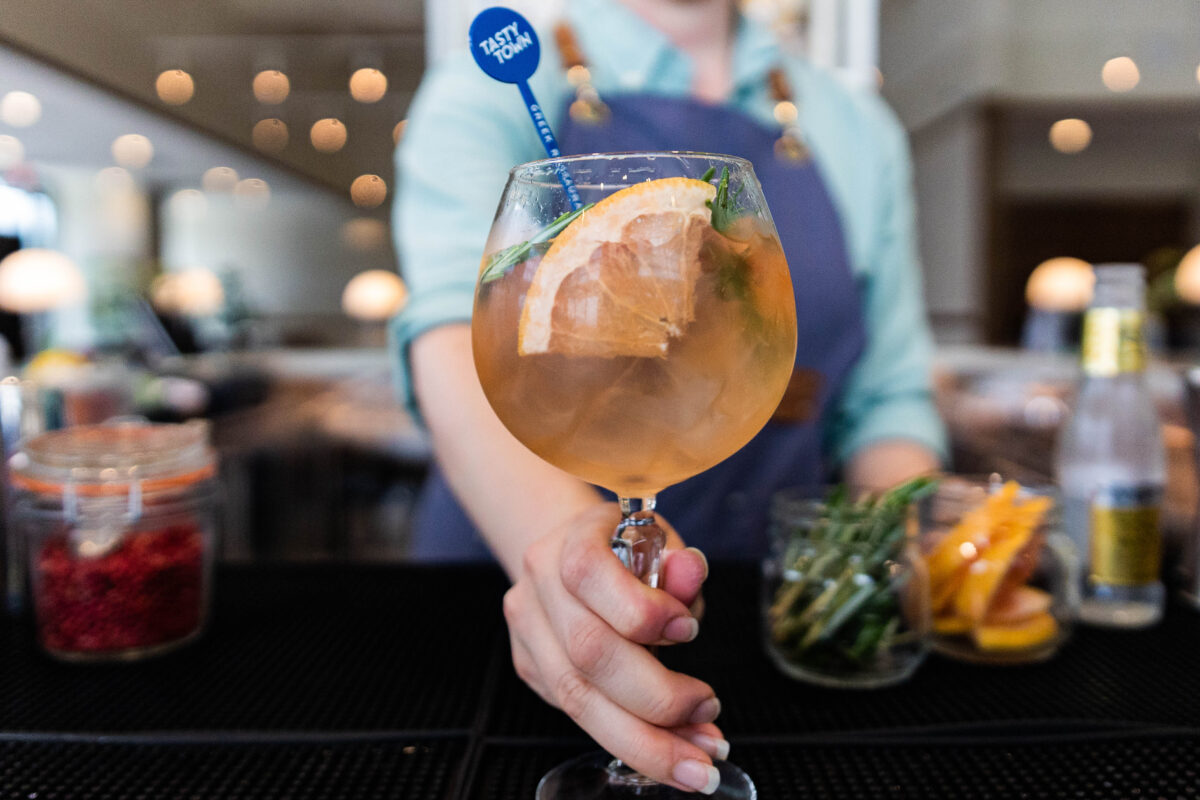 My personal favorite is Tasty Town's Grapefruit and Elderflower, with Grapefruit Cordial, Lemon and Elderflower Tonic. It's so light and refreshing, I wish I had one right now. Can't wait to try their other options another day.
Bonus: Las Gidi
Las Gidi, a booze-free carbonated beverage, was inspired by Chapman Punch, a popular Nigerian drink made with grenadine, bitters, orange and lemon, and is equally delicious whether served just on ice or as a mixer. You may have heard of Shegun Otulana back when he sold his business for $1.2B. He and Olu Ogunbi have partnered on this venture.
---
If you're at any local bar or restaurant, you can always ask for a non-alcoholic cocktail, mocktail or spirit-free cocktail and many places will make you something, even if it's not on the menu.
1 in 7 people struggle with their alcohol use. If you want to stop drinking + don't know how, you are not alone. Call Bradford Health Services today at 1-888-Sober40.
Sponsored by: