Sponsored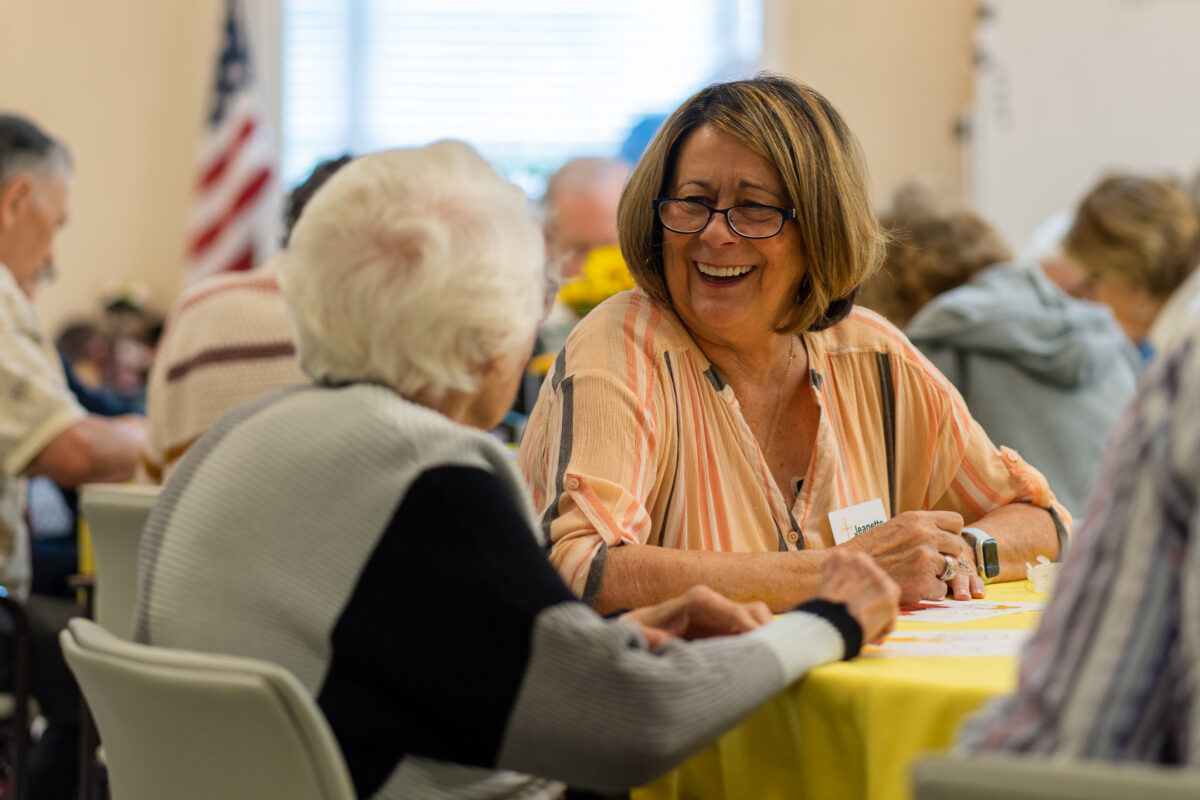 Taking care of a loved one with memory loss or dementia is tough. But there is help thanks to Asbury United Methodist Church's Anchor Community Respite Ministry which provides support to caregivers and their loved ones. Read on to learn what makes this program stand out and why two local caregivers say it's the best decision they could have made for their families.
Program details
When: Every Tuesday, Wednesday and Thursday from 10AM-2PM
Where: Asbury United Methodist Church, 6690 Cahaba Valley Rd, Birmingham, AL 35242
Cost: $40 per day
1. It gives caregivers peace of mind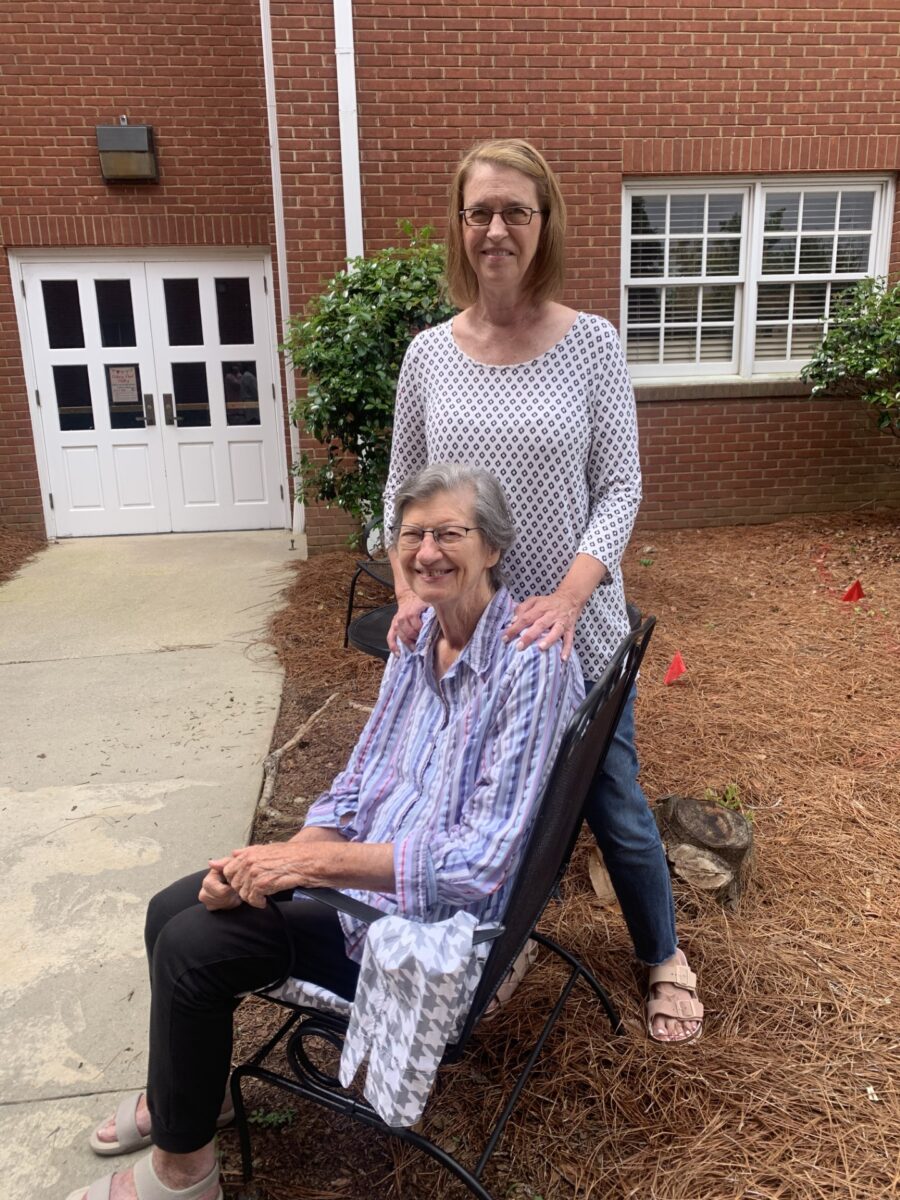 As a caregiver, it can be difficult to admit to needing help. But taking care of another person isn't easy. It takes a great deal of time, energy and patience. It can also leave little to no time to take care of yourself. This is where Asbury's Anchor program makes a positive impact on the lives of caregivers.
Charlene Parris is a full-time caregiver for her mother and was feeling tremendous burnout.
"Being a full-time caregiver for a dementia patient is mentally exhausting. I was no longer taking any time for myself, never seeing friends, missing doctors appointments. My mom also needed experiences that I wasn't able to give her."

Charlene Parris
So, she turned to Asbury's Anchor program.
"I have not found a memory care center that offers the level of activities and one-on-one care that Anchor offers. We love it that much!"

Charlene Parris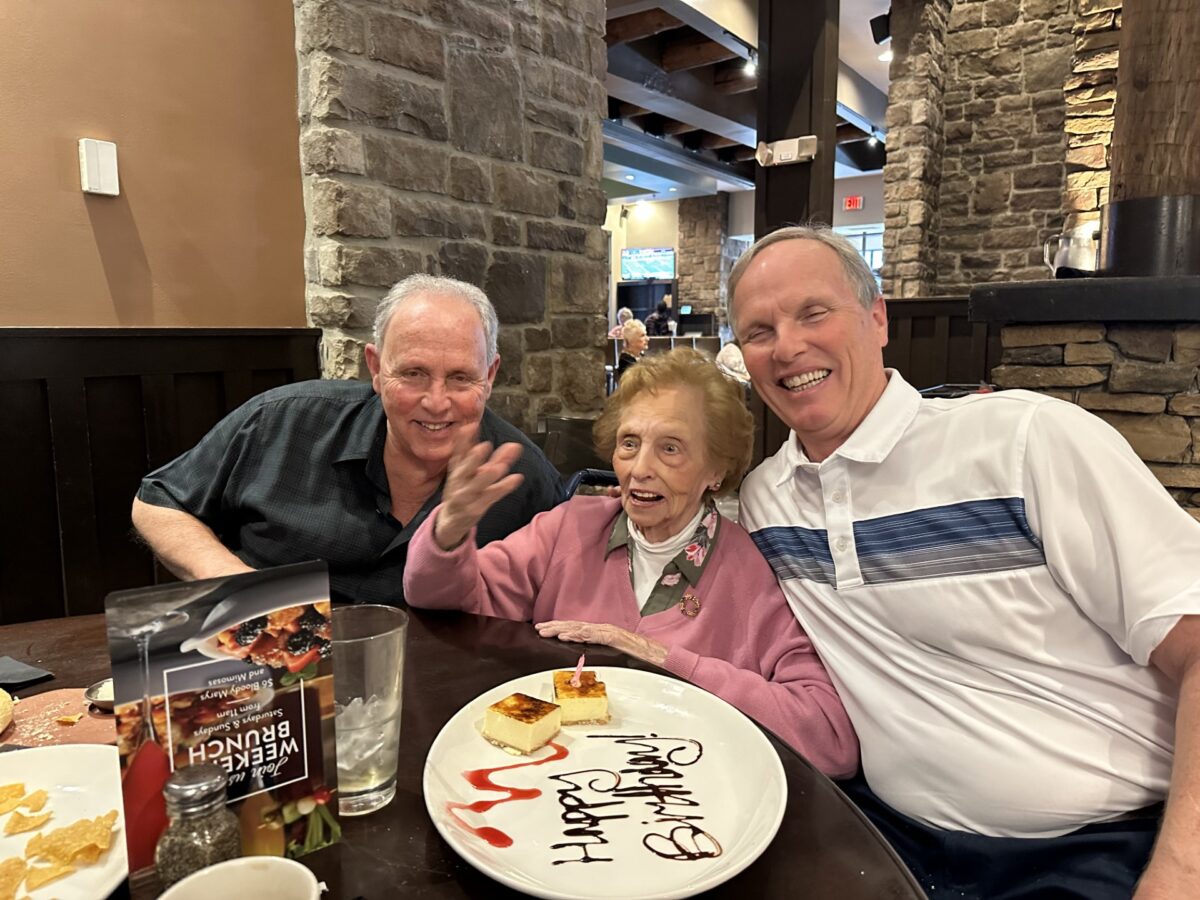 Brian Calhoun also enrolled his own mother in the Anchor program. Though she is experiencing dementia, Brian saw how isolated she'd become and how much she thrived when around others. The program also helped lighten the enormous weight from his family's shoulders as caregivers.
"It allows all of my mom's caregivers to have a respite and know she is being well cared for and having a great time."

Brian Calhoun
2. It provides vital stimulation to those with memory loss & dementia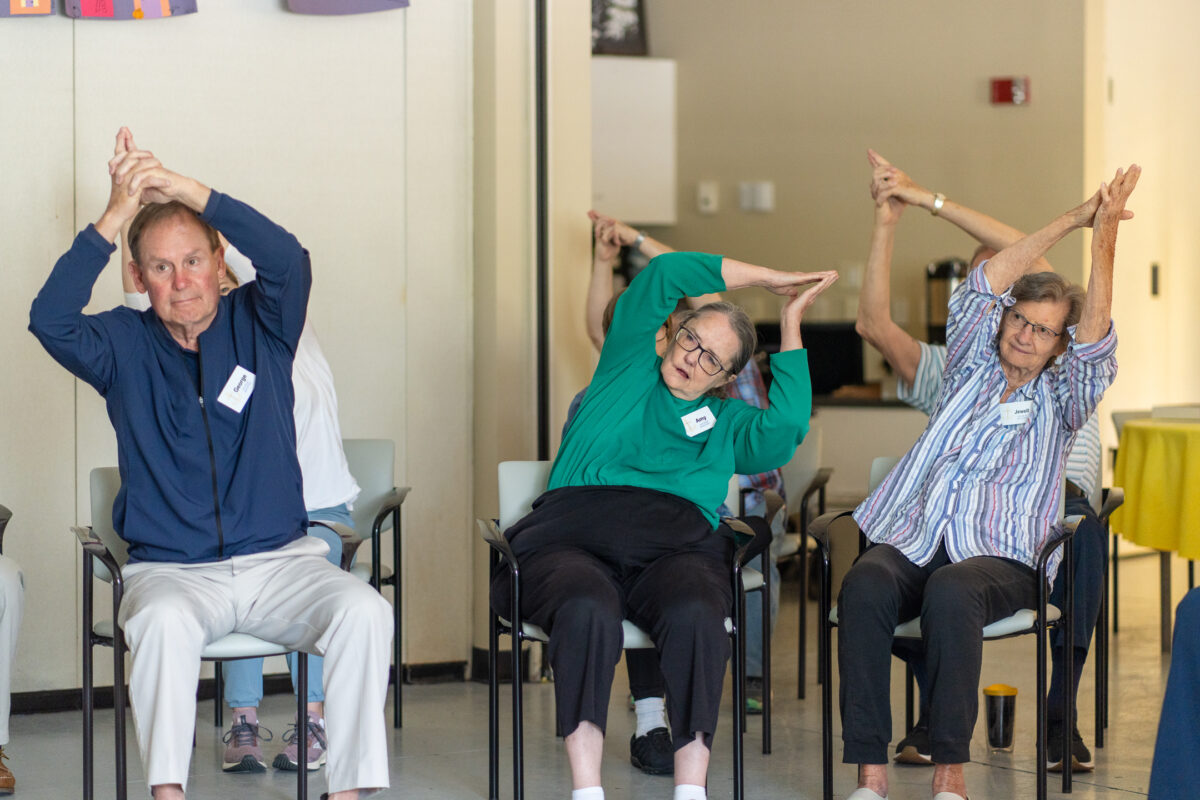 We may slow down in many ways as we age, but it's important to keep ourselves stimulated both mentally and physically. Providing positive stimulation is a big part of Asbury's Anchor program. Some ways they do this is by providing participants the chance to socialize, take part in light exercise and enjoy activities like arts and crafts, puzzles and music.
Here's a peek at what a typical day at Asbury's Anchor program looks like:
10-10:30AM: Arrival, Coffee, Socialization, Table Time (puzzles, word searches)
10:30-11AM: Physical Fitness (balloon volleyball, bowling, chair yoga)
11-11:30AM: Lemonade & Brain Fitness (trivia, brainstorming, creative writing)
11:30AM-Noon: Activities/Games (guest speakers, bingo, Wheel of Fortune)
Noon-12:30PM: Family-Style Meal (lunch and dessert)
12:30-1PM: Physical Fitness (stretching, dancing)
1-1:30PM: Art (painting, coloring, crafting)
1:30-2PM: Music (singing, guest musical performances)
Do you want to sign your loved one up for Asbury's Anchor Community Respite Ministry? Enroll here.
3. The volunteers go above and beyond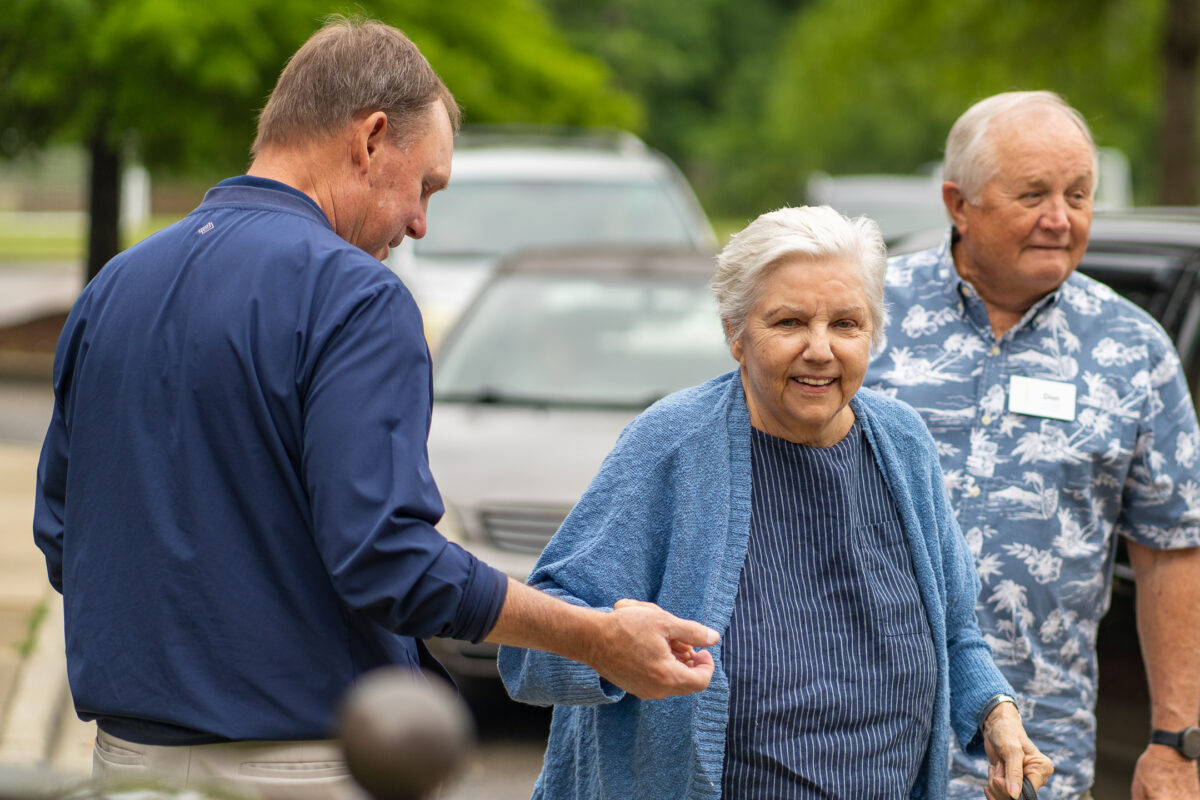 Behind each day at Asbury's Anchor program, you'll find a group of volunteers. Dubbed "rays of sunshine" by caregivers like Charlene and Brian, this special group of volunteers has one shared goal—to be a bright spot in someone's day.
"While it is all wonderful, what stands out most to me is how each volunteer makes every participant feel so special and a part of the activities. It is such a genuine and happy atmosphere!"

Brian Calhoun
4. It brings participants joy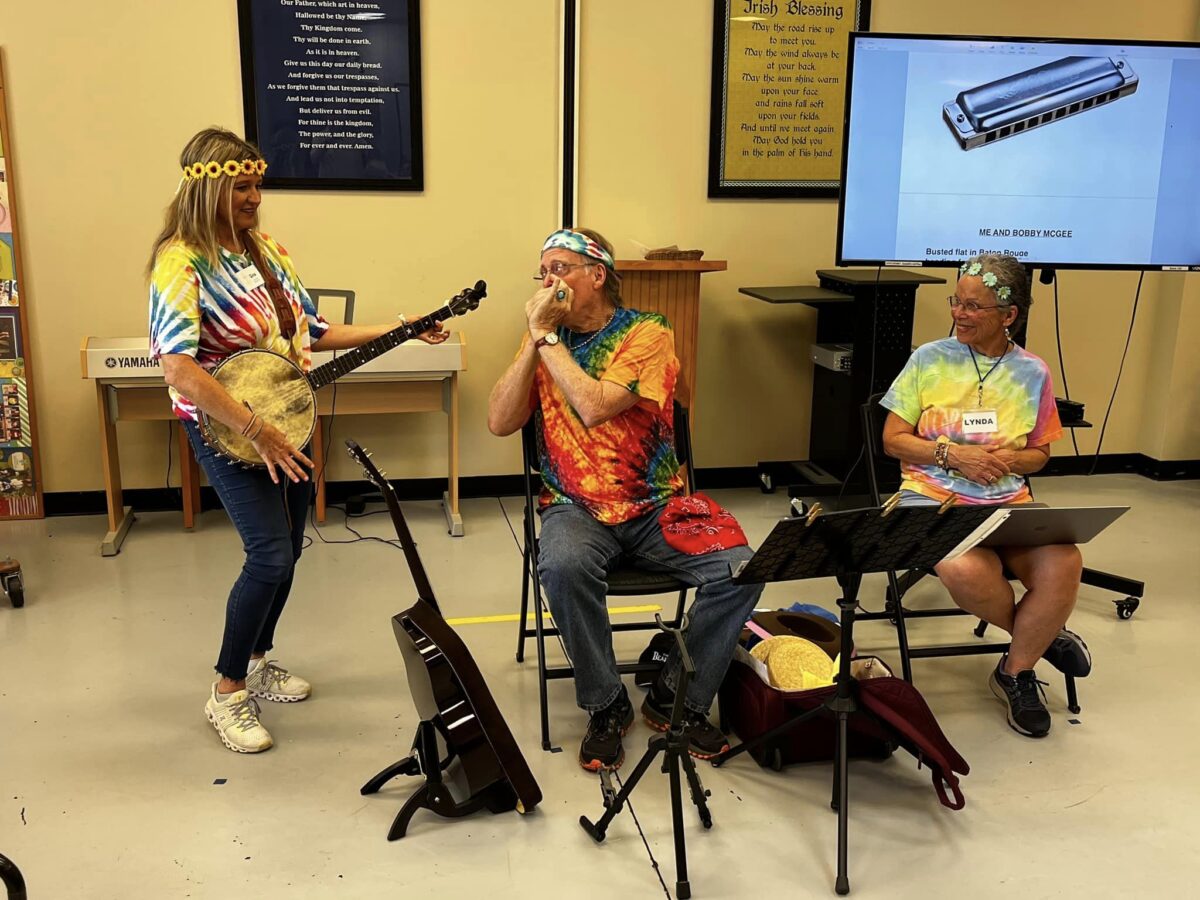 While learning about Charlene and Brian's experiences with Asbury's Anchor program, one word came up repeatedly—joy. Asbury's Anchor program provides both of these caregivers and their loved one's joy.
For Charlene's mom, singing has always been something she's always loved. Being able to listen to music and sing along during Asbury's Anchor program makes her light up and according to Charlene, makes her mom "grin from ear to ear".
Brian has also seen the boost in happiness Asbury's Anchor program gives his mother.
"I have seen firsthand the joy that my mom experiences each time she attends. And even though, because of the dementia, the memory passes all too soon, for four hours she is truly enjoying the moment."

Brian Calhoun
5. It's easy to enroll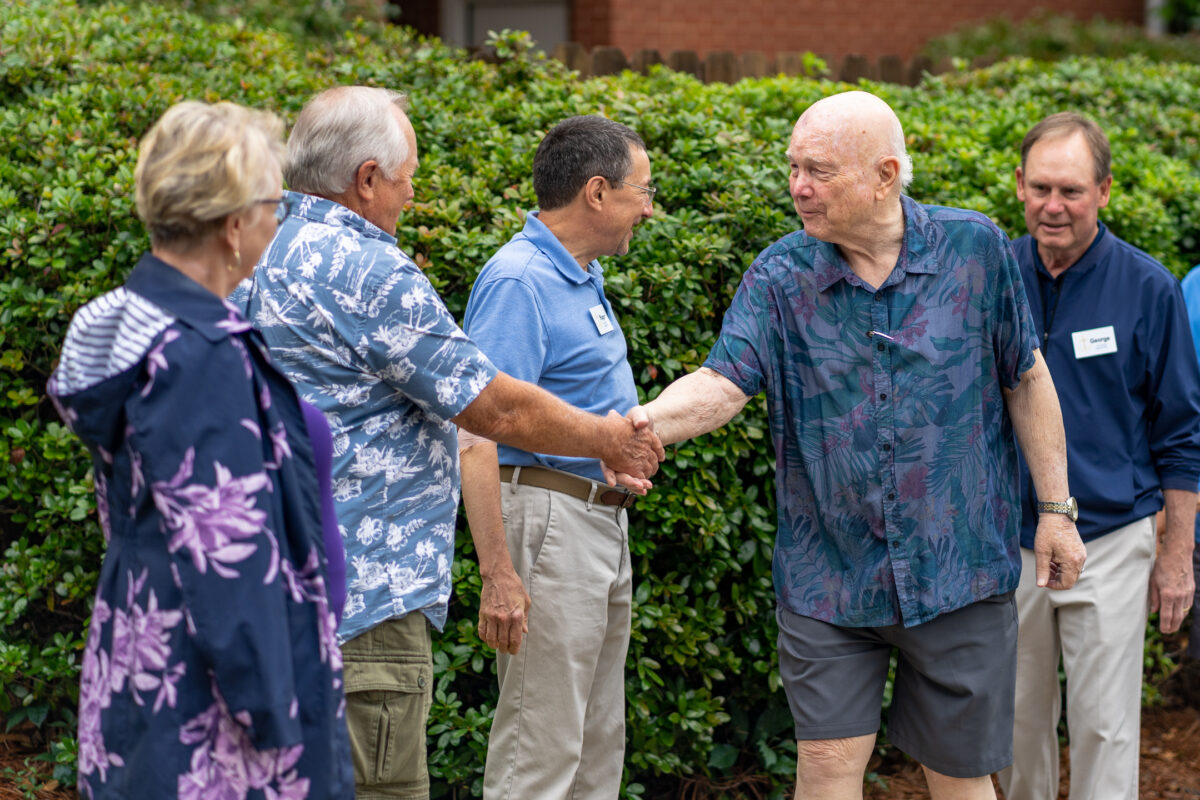 With so much already on your plate, the thought of having to fill out piles of paperwork can feel overwhelming. You can put your worry as easy because the staff at Asbury strive to make their enrollment process as easy as possible and will guide you through each and every step.
Here's how to enroll your loved one in Asbury's Anchor Program:
1. Ensure they qualify for enrollment.
All participants must be able to:
Walk without assistance or with assistance of cane/walker
Attend to restroom needs unassisted
Participate in social activities
Feed themselves
*Asbury also requires a completed medical examination form from each participant's physician and a list of current medications.
2. Schedule a tour of Asbury's Respite Care Center
To schedule a tour, contact Anchor Program Director Gina McIntryre at 205.529.6353 or gina.mcintyre@asburybham.org.
3. Enroll
Ready to sign up your loved one for Asbury's Anchor program? Fill out this form.
Want to learn more about Asbury's Anchor Community Respite Ministry? Visit their website here.
Sponsored by: