Sponsored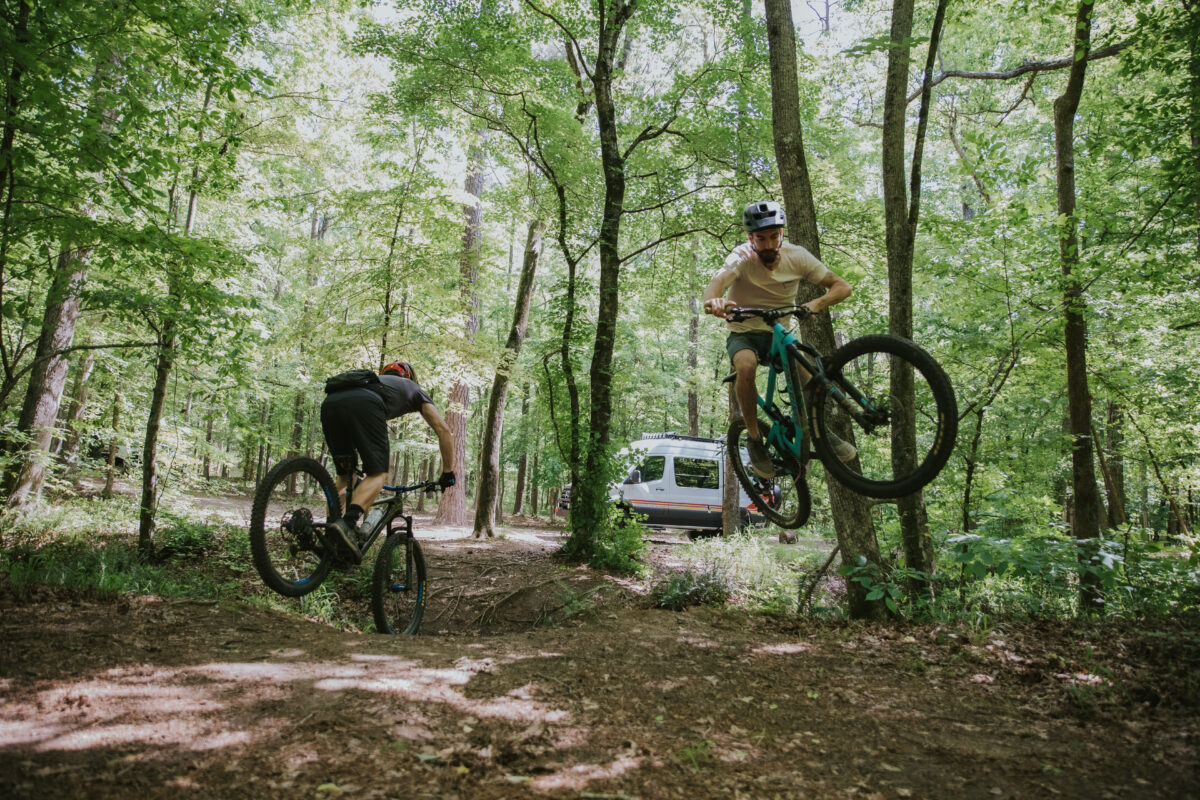 Biking is an environmentally-friendly transportation alternative, a great workout and it builds community. There are plenty of places to explore The Magic City on two-wheels. Read on to discover some of the best places to bike and local shops to gear up.
Riding for your health
In order to lead the healthiest life possible, it's key to get enough daily exercise. According to the CDC, adults should be getting about 30 minutes of physical activity a day, five days a week.
Whether you're looking to take it easy on the trails or get a high intensity workout, biking is a fun way to get active. You can choose to bike to work instead of drive, or grab your friends for an afternoon ride around town. Wondering where to start? We've got you covered.
Places to bike 🚲
From true beginners to high-flying mountain bikers, there are options for every skill level throughout Birmingham.
1. RideBHM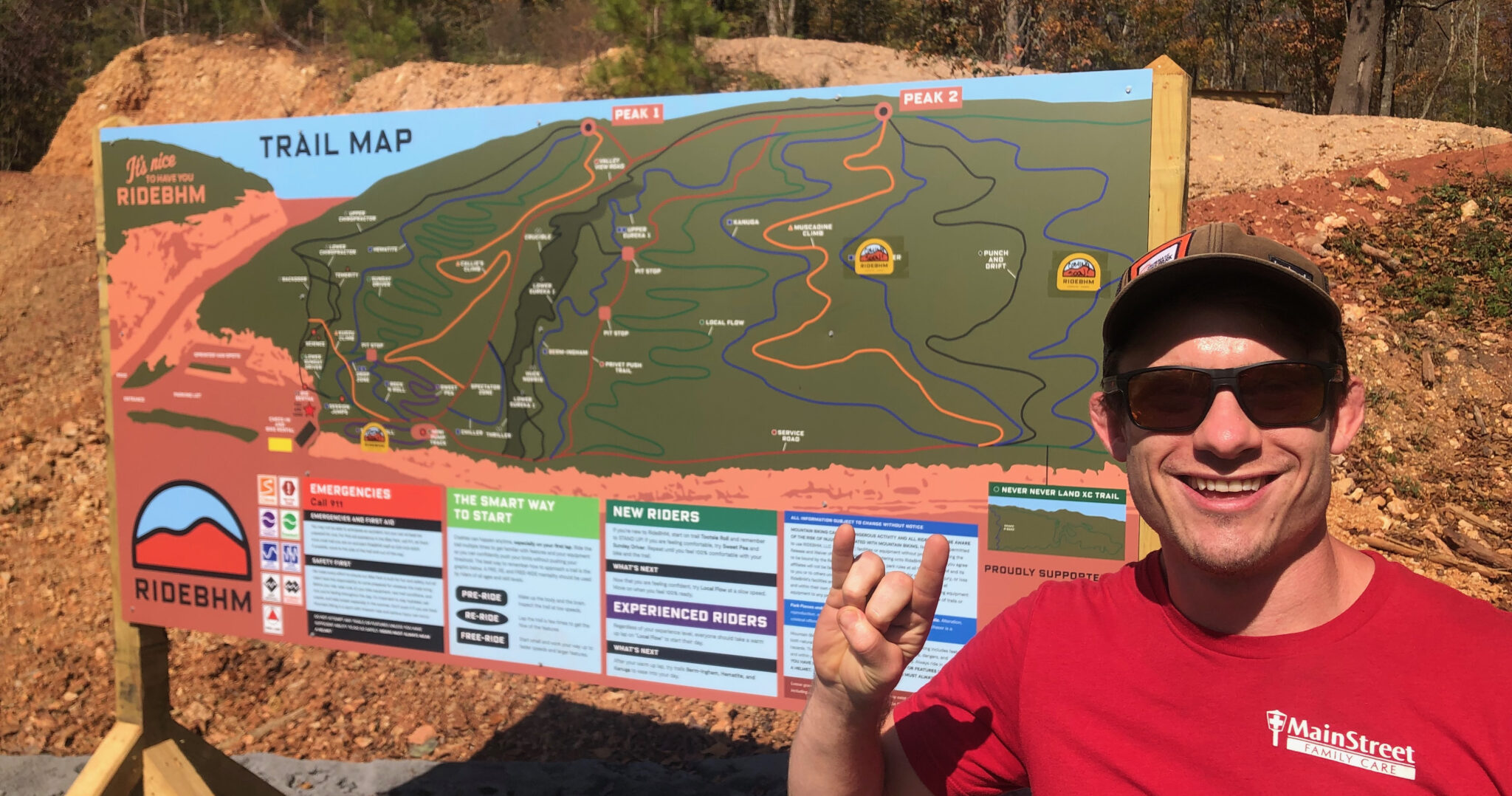 If you're looking for a next level experience, RideBHM is basically a theme park for bikes. This downhill mountain biking park is full of exciting trails for every skill level, from mellow beginner trails to expert features.
NOTE: Day-pass or membership required to ride. Passes available online or from the bike shop during shop hours.
2. Railroad Park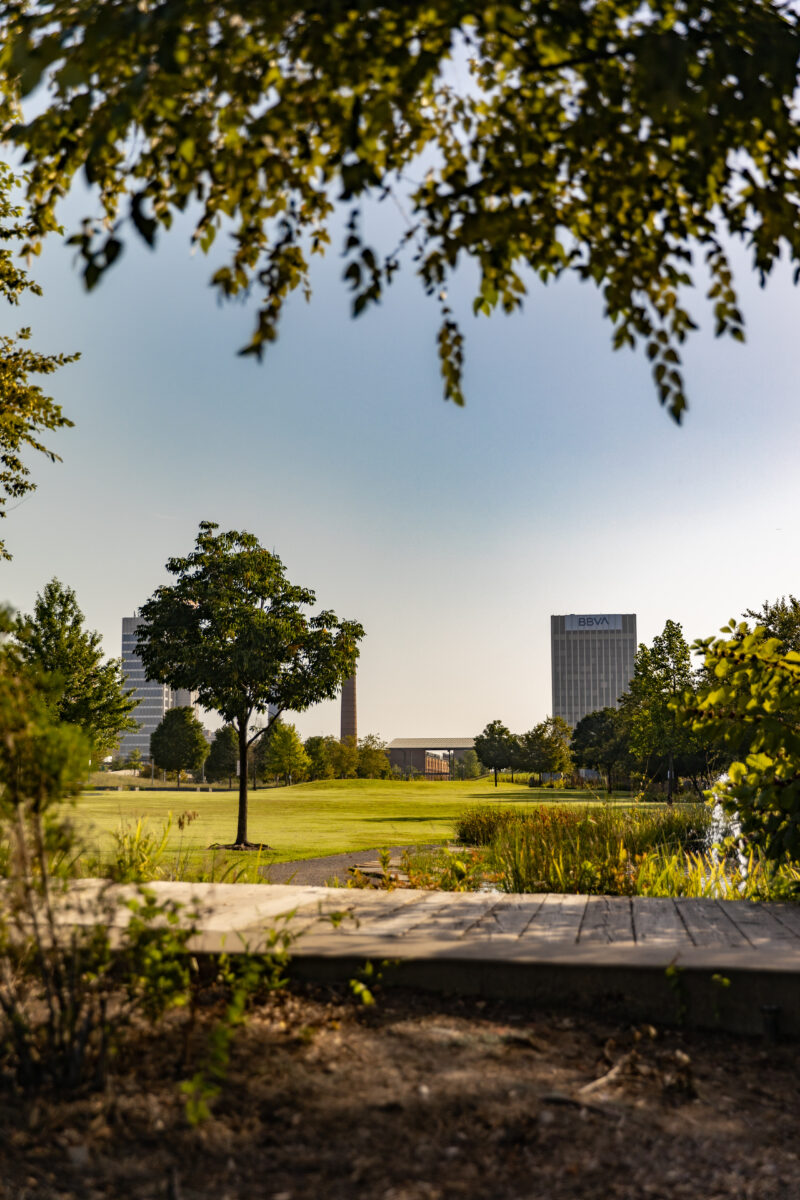 Railroad Park, known as "Birmingham's Central Park", is a gorgeous greenspace that's always bustling with activity. You can pedal through the scenic park and then continue on to the nearby Rotary Trail, which connects to several Magic City hotspots.
3. Shades Creek Greenway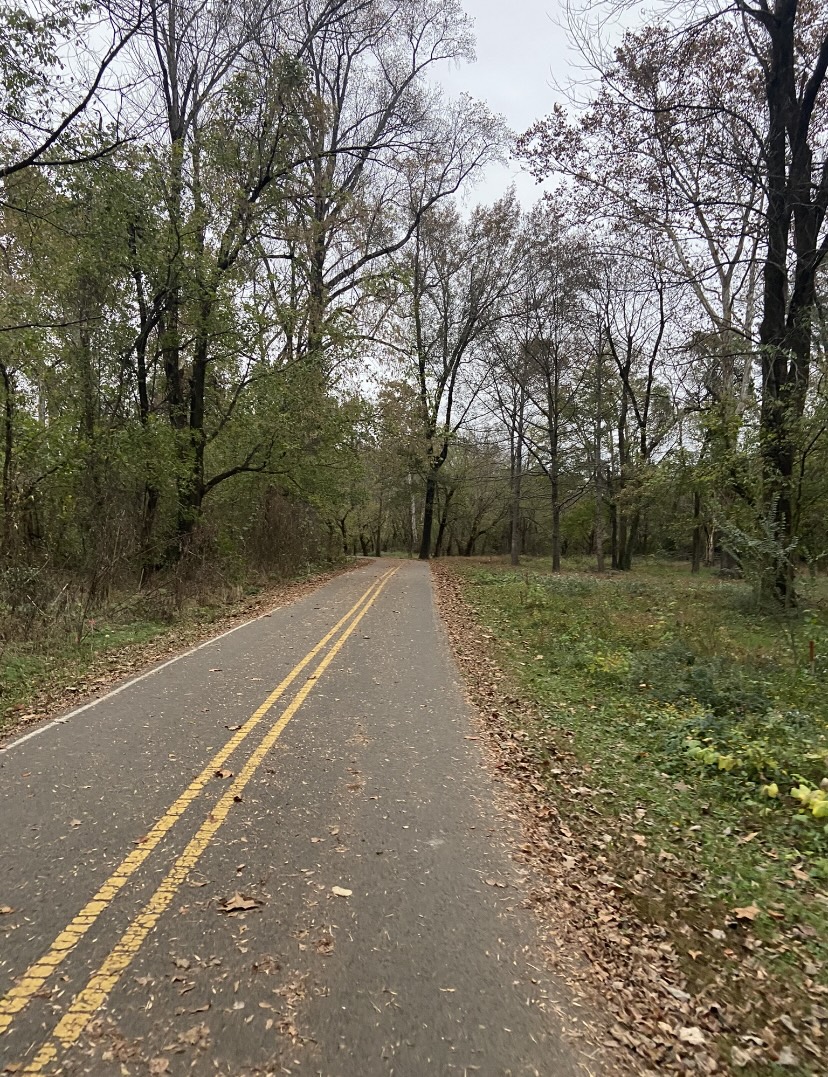 The Shades Creek Greenway, also known as the Lakeshore Trail, is currently 2.6 miles of paved trails with access to shopping areas, neighborhoods and workplaces along the way. This well-canopied route is perfect for taking an easy ride. Last month, Homewood broke ground on Phase II of the Greenway, which will add an additional 1.4 miles of multi-use trail.
4. High Ore Line Trail
Starting in Midfield at Jefferson County Western Health Center, this three-mile trail runs along an old railroad line and ties into Red Mountain Park. The trail is mostly flat and off-road, ideal for beginners or those looking for a more casual ride.
5. Vulcan Trail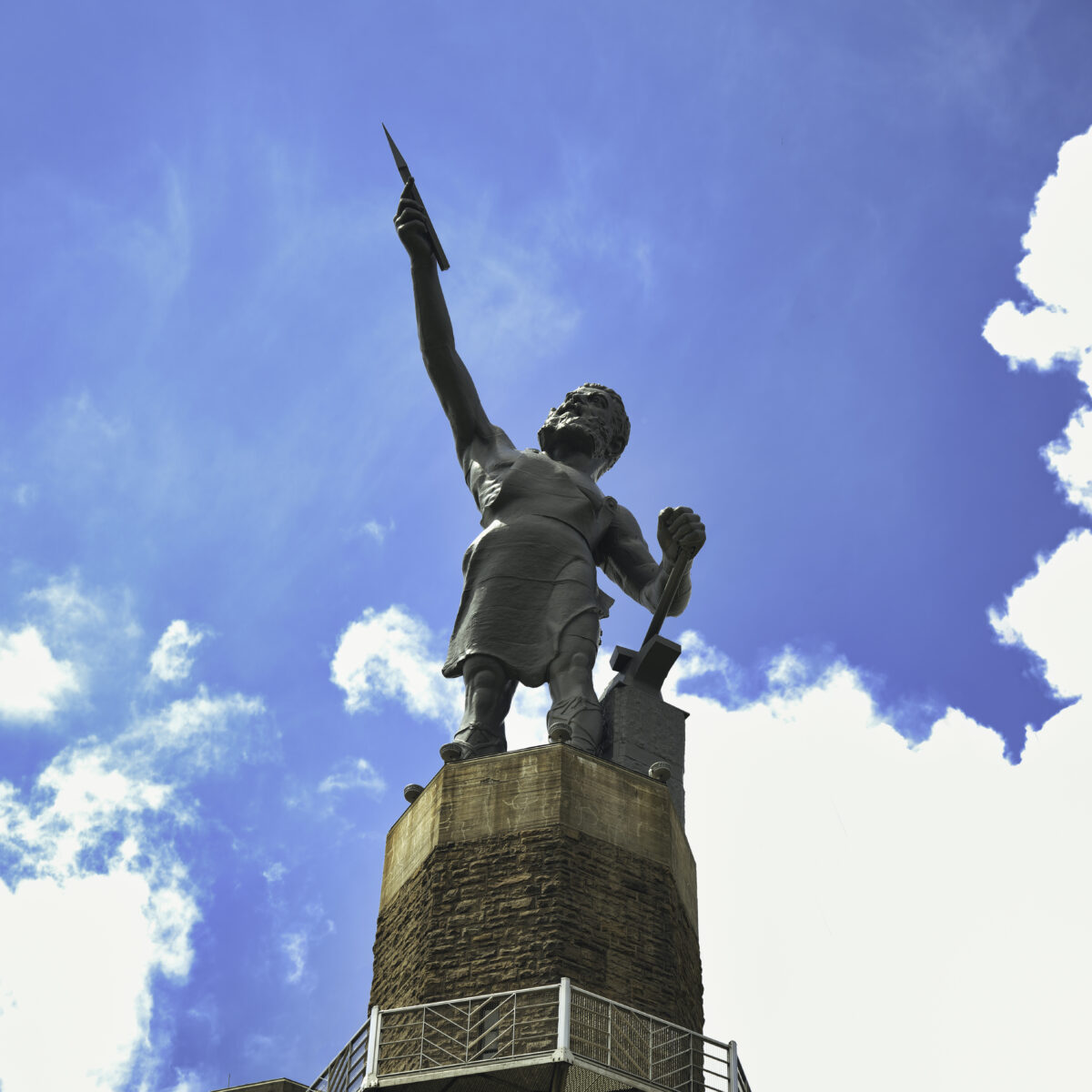 Did you know the home of everybody's favorite Bham mascot is also an excellent place to bike? This four-mile, out-and-back trail is ideal for road biking, and you'll see killer views of Birmingham, too.
6. Oak Mountain State Park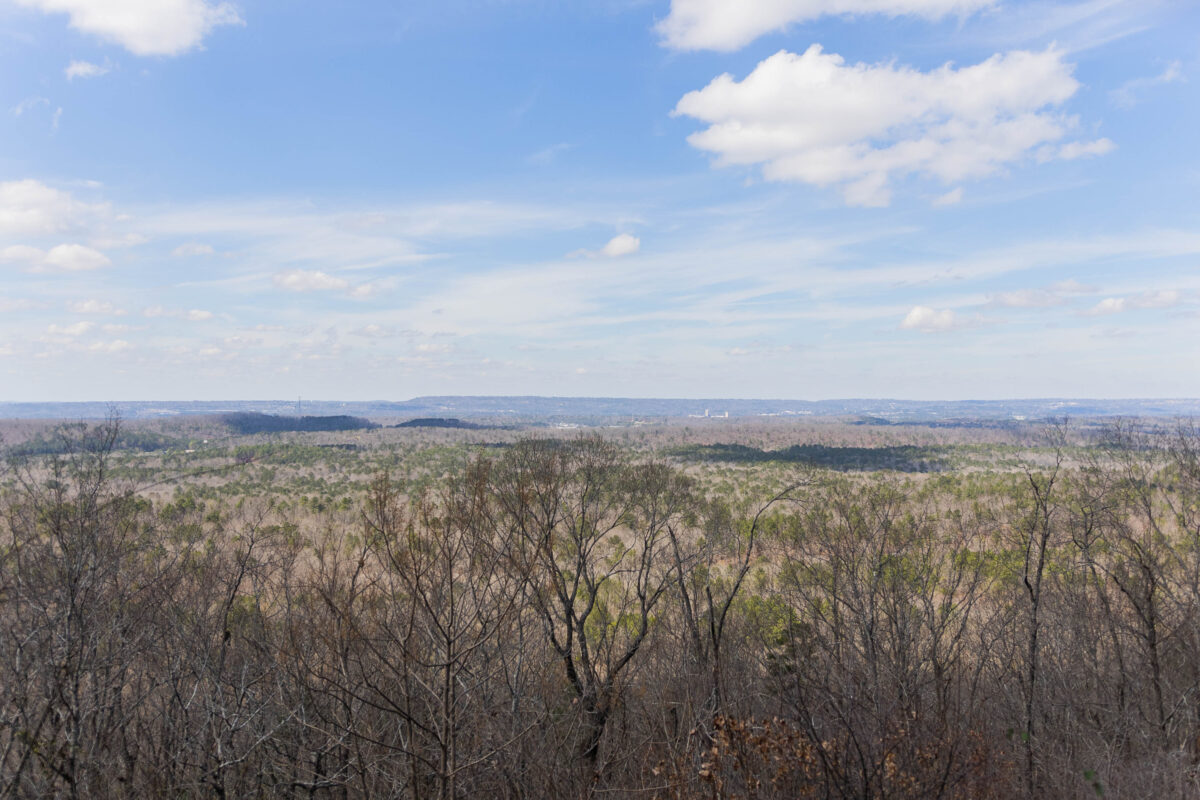 With a pump track, BMX course and over 30 miles of mountain biking trails, Oak Mountain State Park is an incredible place to bike. As Alabama's largest state park, Oak Mountain is 11,632 acres of outdoor adventure. They have a mix of single track and double track trails for varying skill levels, mostly intermediate.
Local shops to support
Whether you're looking for a new bike, need a tune up or are in the market for some new gear, these local shops have everything you need.
Redemptive Cycles
Cahaba Cycles
Bobs Bikes
Bike Link of Hoover
Getting active is one of the best ways to keep yourself healthy. Learn more about taking care of your health with Blue Cross and Blue Shield of Alabama.
Sponsored by: