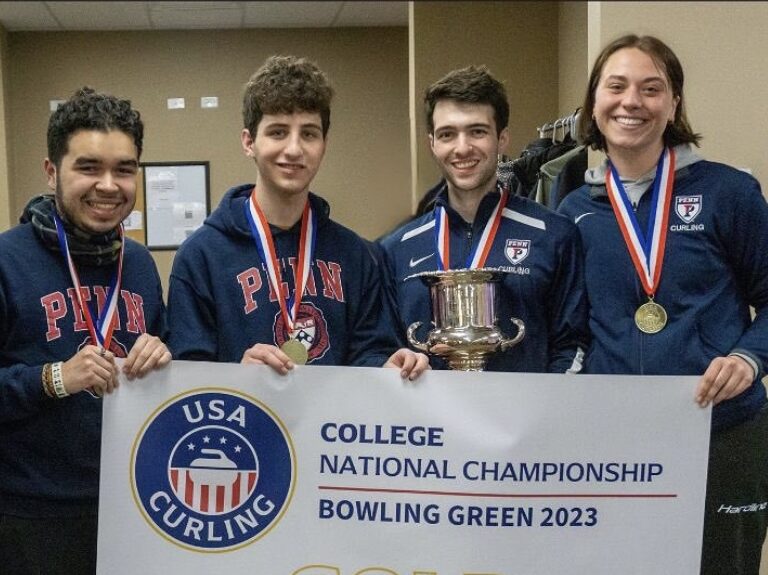 Earlier this month, the sport of curling crowned its 2023 College National Championship winners– University of Pennsylvania. On that team was an unlikely curling athlete, a life-long Southerner who just started curling last fall– Freshman Joseph Katz.
Keep reading to hear his story.
Birmingham native Joseph Katz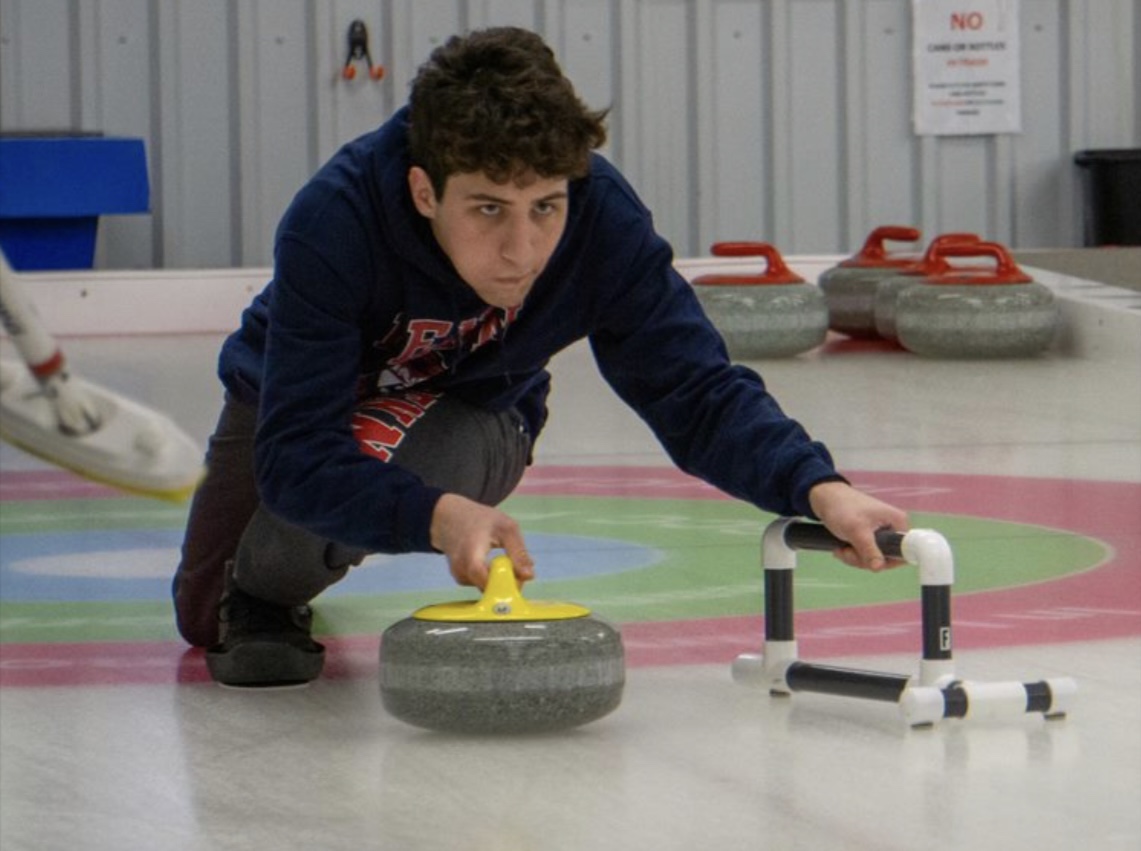 Joseph Katz, who attended Highlands School and Indian Springs School, had actually never curled until college. Joseph's mother Maria Katz gave us some insight on how this Southerner was introduced to curling.
"Of course, he played sports as a kid but it was never really his thing, it was just something to do to hang out with his friends. He and his friends really developed an interest in curling while watching the Winter Olympics. He said at some point that if he went to school in the North that he was going to try to do it– but he really didn't have much experience."

Maria Katz, mother of Joseph Katz
So how did Katz, a freshman at University of Pennsylvania, make it from no experience to a National Championship win?
"He went up to Penn for Freshman orientation where all the clubs were set up, and he just went up to the curling table and asked about it and they invited him to try-outs. He tried out, made it, and they took it all the way to the National Championship. One of his teammates, Sophie Legler, is from Montreal. She had been curling since she was a little girl and her whole family curled, so she really had the depth of experience where she could train someone to do it."

Maria Katz, mother of Joseph Katz
Penn takes the gold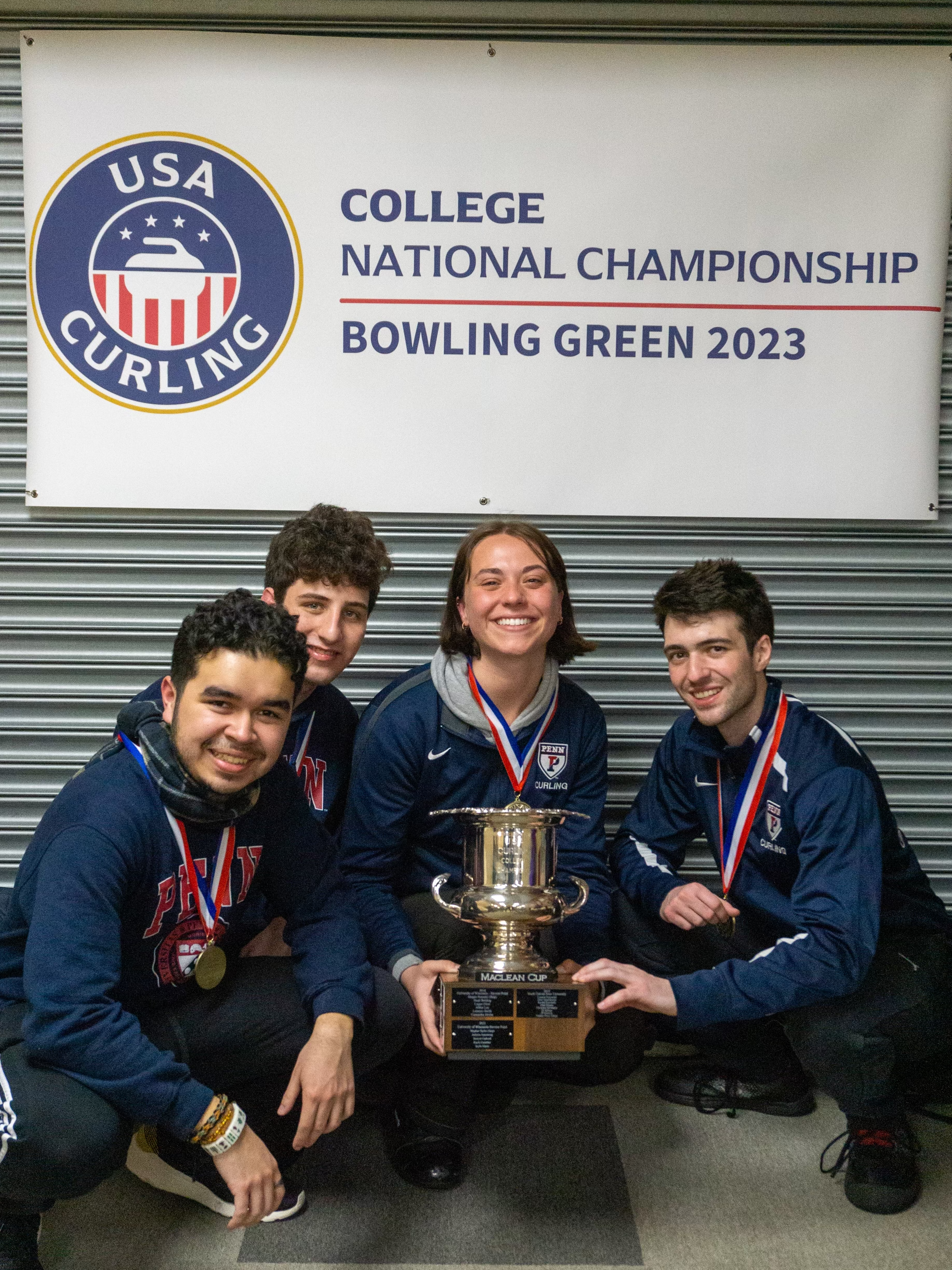 Penn Curling qualified for the 2023 National Championship at 6th place, the same ranking they qualified at for Nationals last year where they took home 2nd place overall.
This year, Penn came to win– defeating University of Wisconsin-Stevens Point, University of Minnesota and Princeton to claim the 2023 National Championship title.
Penn Curling had previously won the National Championship in 2016 with a team led by Cody Clouser, a USA Curling Olympic team hopeful. Penn is also the only East Coast team to have won the National Championship.
Check out Penn Curling Team in the Quarter Finals against Wisconsin-Stevens Point below:
Want to stay tuned for the next National Championship? Learn more about Katz and the Penn Curling Team on Instagram + Facebook.