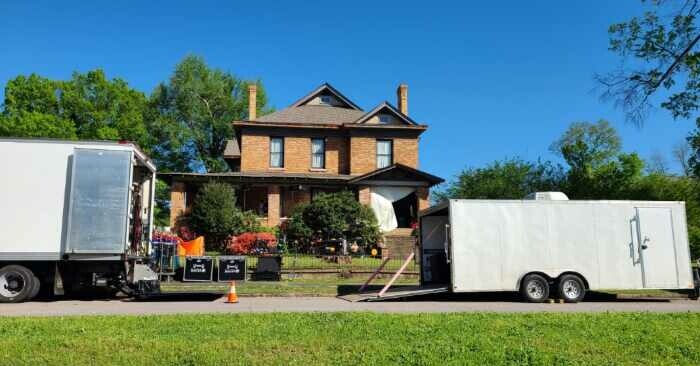 The Tutor, a mystery-thriller that was filmed in Birmingham last year is making its way to the big screen on Friday, March 24. Keep reading to learn more and watch the trailer.
Filmed in Birmingham and Bessemer
Birminghamians will recognize many locations in the film. The crew shot the movie at several locations throughout The Magic City and the metro area, including downtown Birmingham near the Lyric Theater, Bessemer's Historic Moody Mansion and a lake outside the city.
"We are seeing things come back and getting a lot of inquiries. Birmingham and the state of Alabama in general have really great incentives, which is why people love to film here."

Jessica Moody, Director of Programs & Operations, Create Birmingham
The Tutor trailer
Actors + release info
If you're a fan of Stranger Things Noah Schnapp and Nickelodeon classics such as Victoria Justice in Victorious, you'll be happy about the cast:
The Tutor premieres in select theaters on March 24.
For more movies filmed and Birmingham check out, The Shift and three other films that are out now. Follow the Alabama Film Office for the latest news.
For the latest, buzziest news, sign up for our FREE newsletter and follow us on Instagram + Facebook.