Sponsored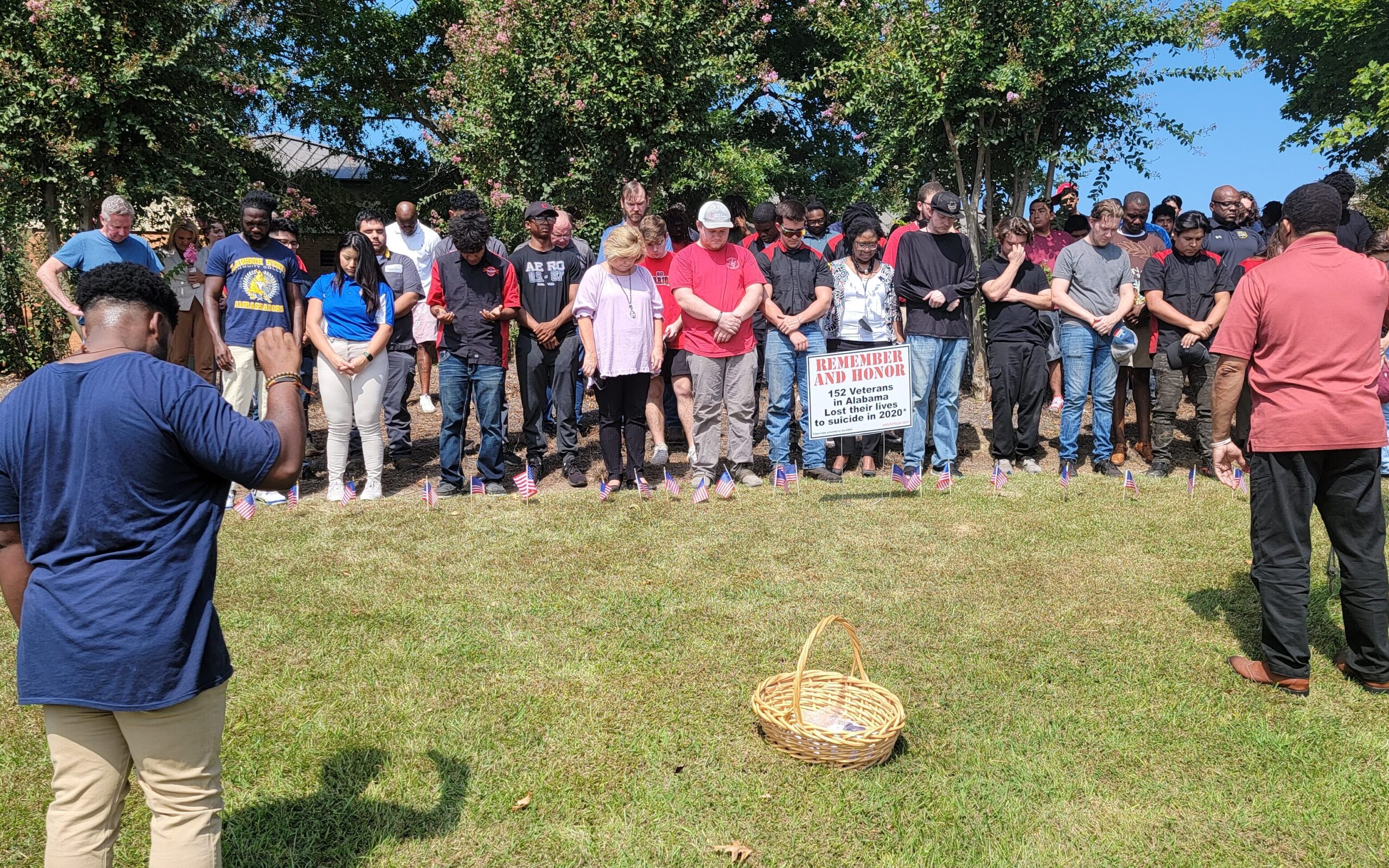 Lawson State Community College is just a week away from hosting a workshop for Alabama's active-duty military and veterans to teach them new skills, show them how to get help and more. Keep reading to learn more and how you can attend.
1. Learn about local services available
The workshop is happening thanks to a sponsorship from the Alabama Association of Resource Conservation and Development Councils (RC & D) through partnership with the Alabama Community College System (ACCS).
The event will engage military active-duty, guardsmen, reservists, retirees, veterans and their dependents on all of the local services and programs available to them through local community colleges like Lawson State. These services include:
access to veteran's service officers
veteran's educational benefits
apprenticeships
career services
mental health support
credentials
"The Alabama Community College System's proposal to host workshops to help our veterans gives RC & D councils in every region of the state the opportunity to deliver essential information regarding education and employment opportunities for those who have done so much for our country."

Katie Conner, Alabama RC & D Executive Director
Know you want to attend? Here's what you need to know:
Location: Lawson State Community College-West Campus, Academic Success Center, 3060 Wilson Road SW
When: February 23 | 10AM-2PM
Cost: Free
2. There's a $2,000 scholarship giveaway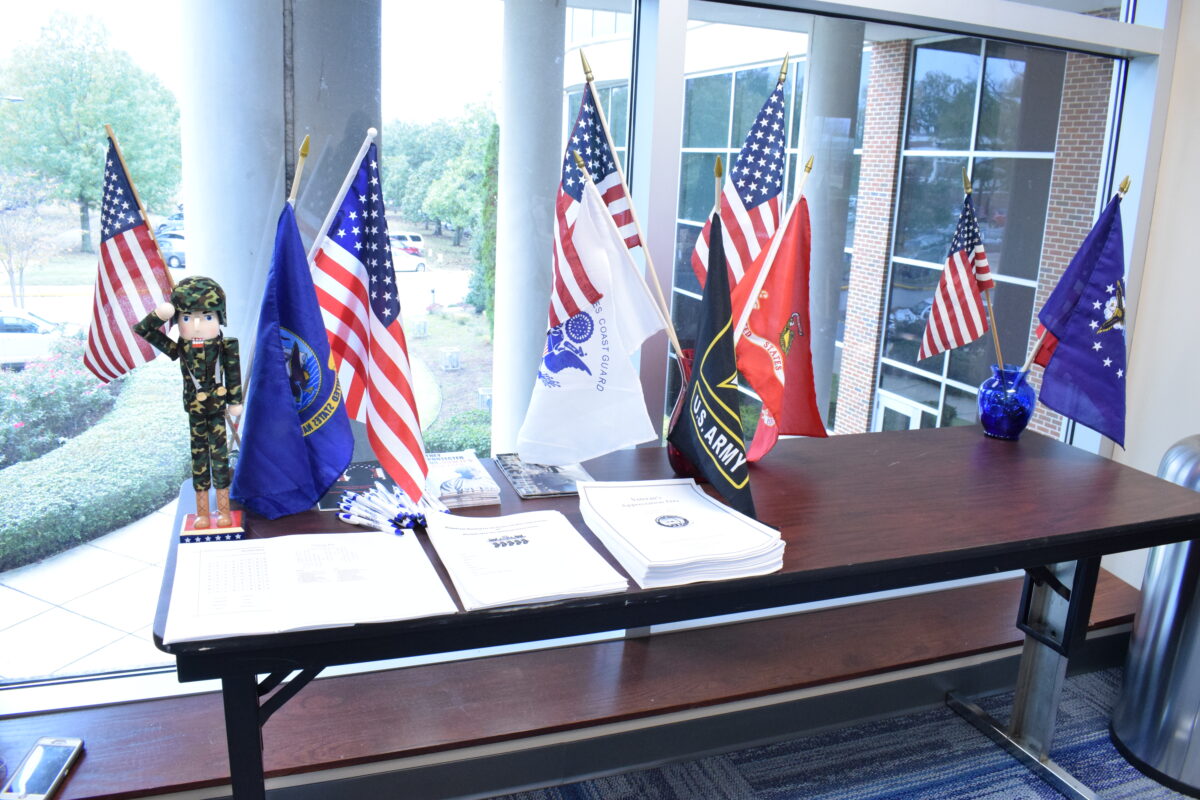 The Alabama Community College System Workforce Division has sponsored a $2,000 scholarship to be given away to a veteran, active military member or a dependent who attends the upcoming College, Career & Apprenticeship Workshop at Lawson State.
The scholarship can be used for credit and non-credit programs at Lawson State, beginning in the Summer 2023 semester.
3. Learn more about the Veterans benefits at Lawson State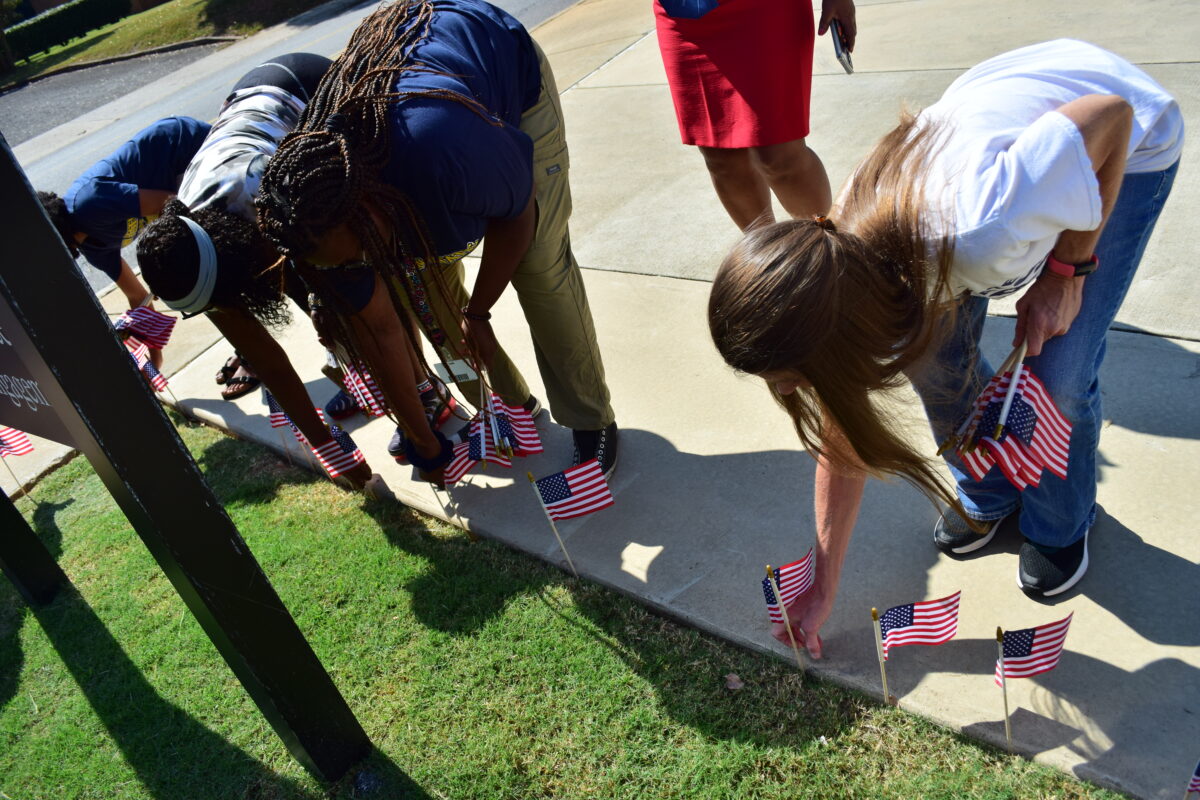 In addition to the services and programs provided for veterans, active military and dependents, there are many educational benefits for those eligible who attend Lawson State, including:
book stipends
housing allowances
tuition and fee assistance
The campus also hosts a variety of military activities throughout the year, such as:
Flag Placings

In September, Lawson State Community College faculty, staff and students placed 152 flags along the Bessemer Super Highway and Wilson Road SW, the streets of the college's campuses to honor those veterans' lives lost to suicide.
Coats and Toys Donation Drive for the Holidays

In December, Lawson State's Office of Veteran Affairs worked alongside the Green and Blue Soldier Tree program to collect toys and purchase 44 coats for children of soldiers and veterans across Alabama.
Military Appreciation Days

In January, Lawson State hosted "Caring Campus Welcome Week" activities including a military appreciation day where they recognized military service men and women on campus.
"Our military and veterans have done so much to defend our nation and preserve our liberties. To assist them, we stand ready to provide the educational opportunities, training, and resources needed to develop and enhance the quality of their lives."

Dr. Cynthia T. Anthony, president of Lawson State Community College
Ready to learn about the many opportunities for veterans and active military in our community? Save your spot and register now.
Sponsored by: