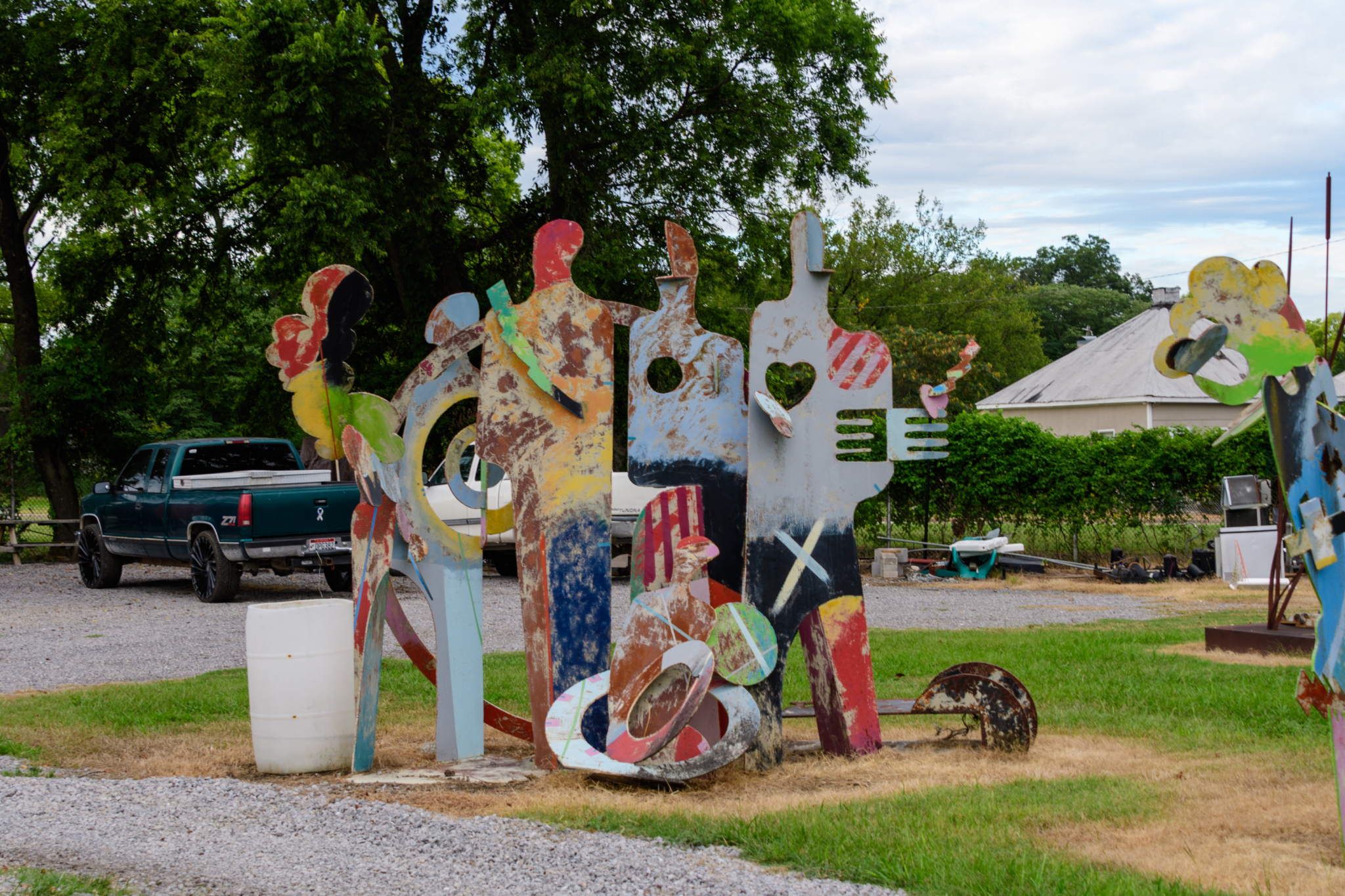 Whether you're visiting Birmingham for the first time or have lived here your whole life, there are many hidden places you may not know exist. Keep reading to discover our top five hidden gems in The Magic City.
1. The Thomas Project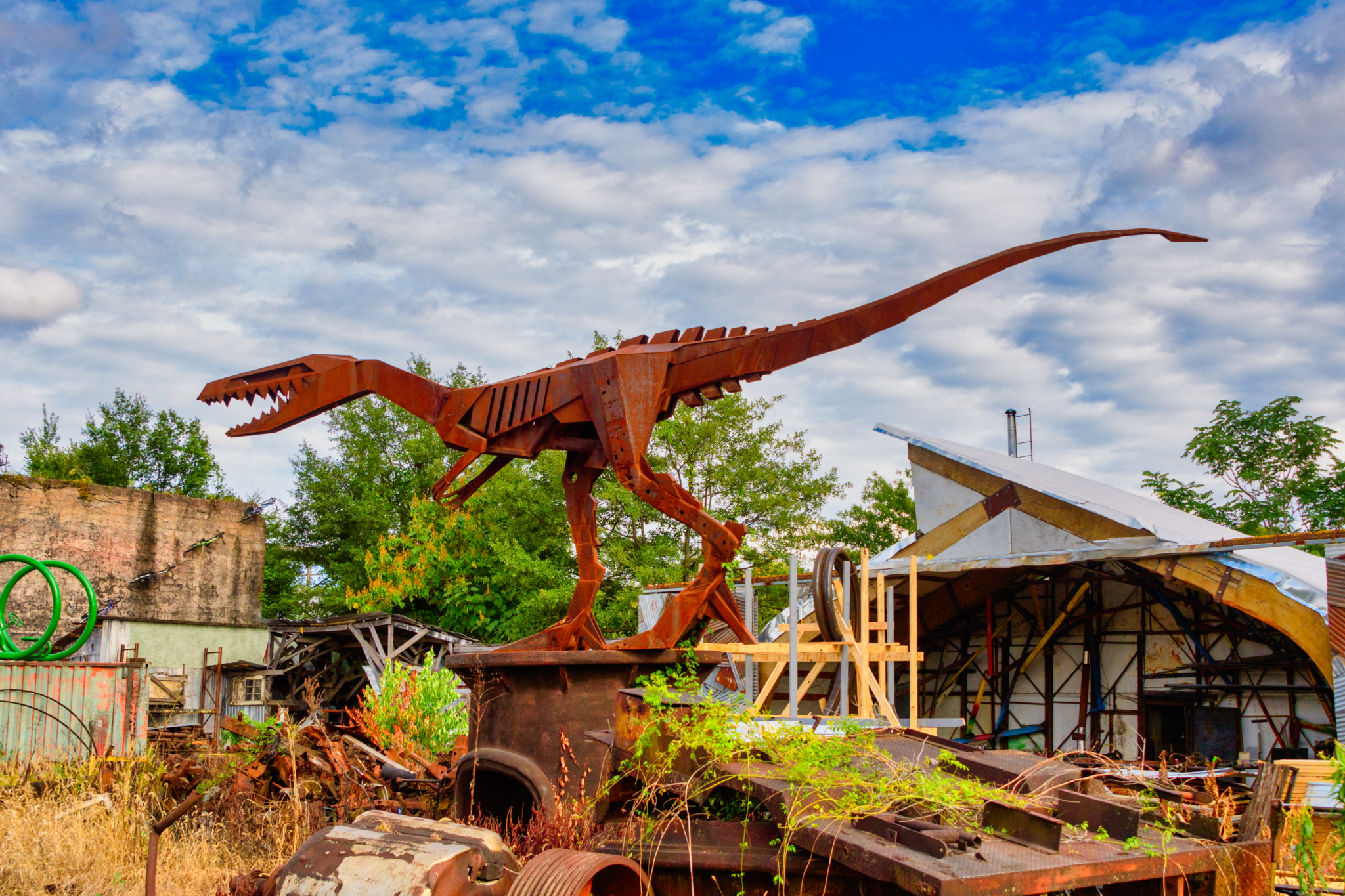 Just three miles from Downtown Birmingham, a portal into another world exists. When you arrive at The Thomas Project, prepare to be greeted by giant metal dinosaurs, mountains made of gravel and a collection of artists who've found a home under the towering Thomas Coke Works furnaces.
The space is in the middle of an operating quarry. So, it's best to reach out to Tim Poe—the longest artist with The Thomas Project—directly if you're interested in a tour or learning more.
Why we included them: Not only will you find hand-crafted art projects at the compound, you will also be supporting local Birmingham artists.
2. Sojourns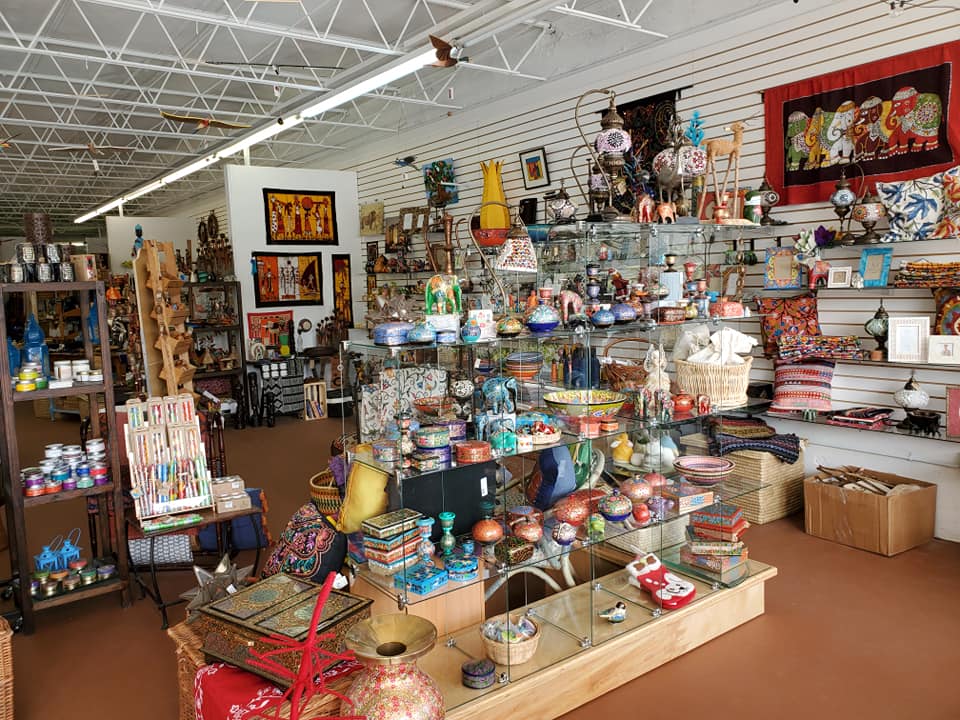 Looking to shop somewhere that makes a difference? Sojourns Fair Trade brings gifts from afar to Birmingham for locals to enjoy. Artisans that are supported by Sojourns are paid fair living wages and work in safe conditions. The store works with over 400 artisan cooperatives in 60 countries such as Kenya, Nepal and Mexico.
Why we included them: With an amazing mission and unique items, you will not be disappointed visiting this hidden gem.
Hours: Monday, 10:30AM-5PM | Tuesday-Friday, 10:30AM-6:00PM | Saturday, 10:30AM-5:00PM | Sunday, 12:30PM-5PM
3. Meet on Morris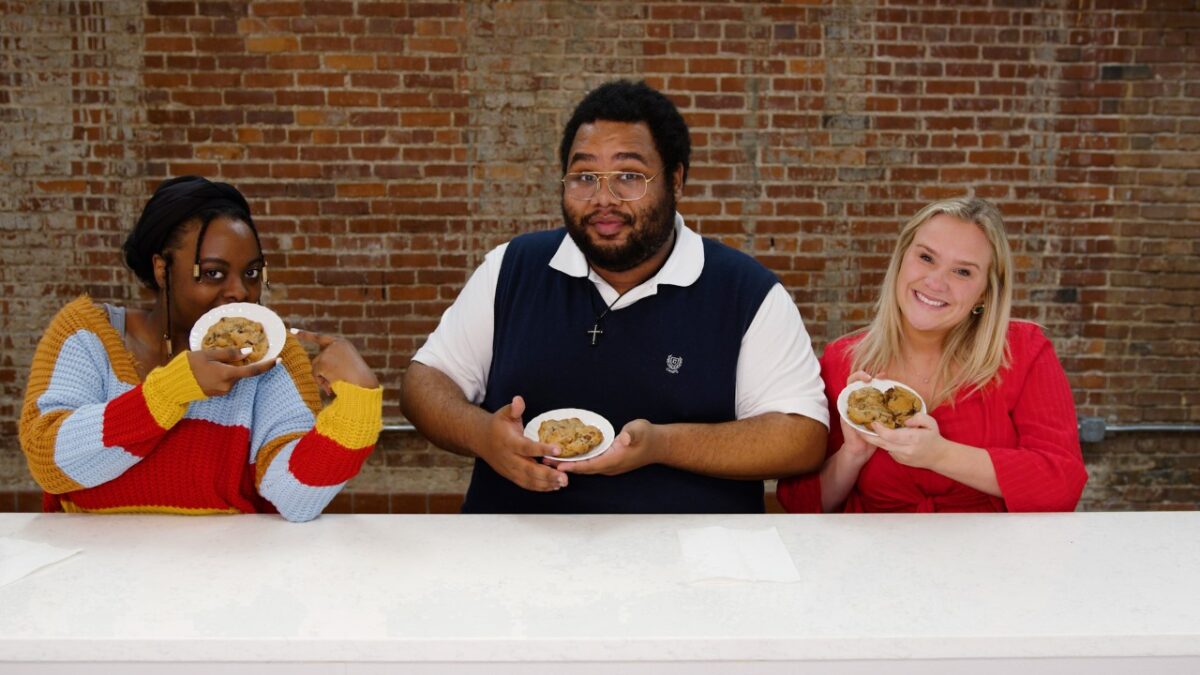 Meet on Morris is a fully-equipped event venue on historic Morris Avenue. From their high ceilings and brick interior, it is hard not to fall in love with the charm of Meet on Morris. Whether it's a party, wedding or office event, we recommend booking a tour today.
Why we included them: Morris Avenue has tons of history and beauty from the cobblestone streets to vintage brick buildings—Meet on Morris took the history and created a unique venue.
4. Uncut Flowers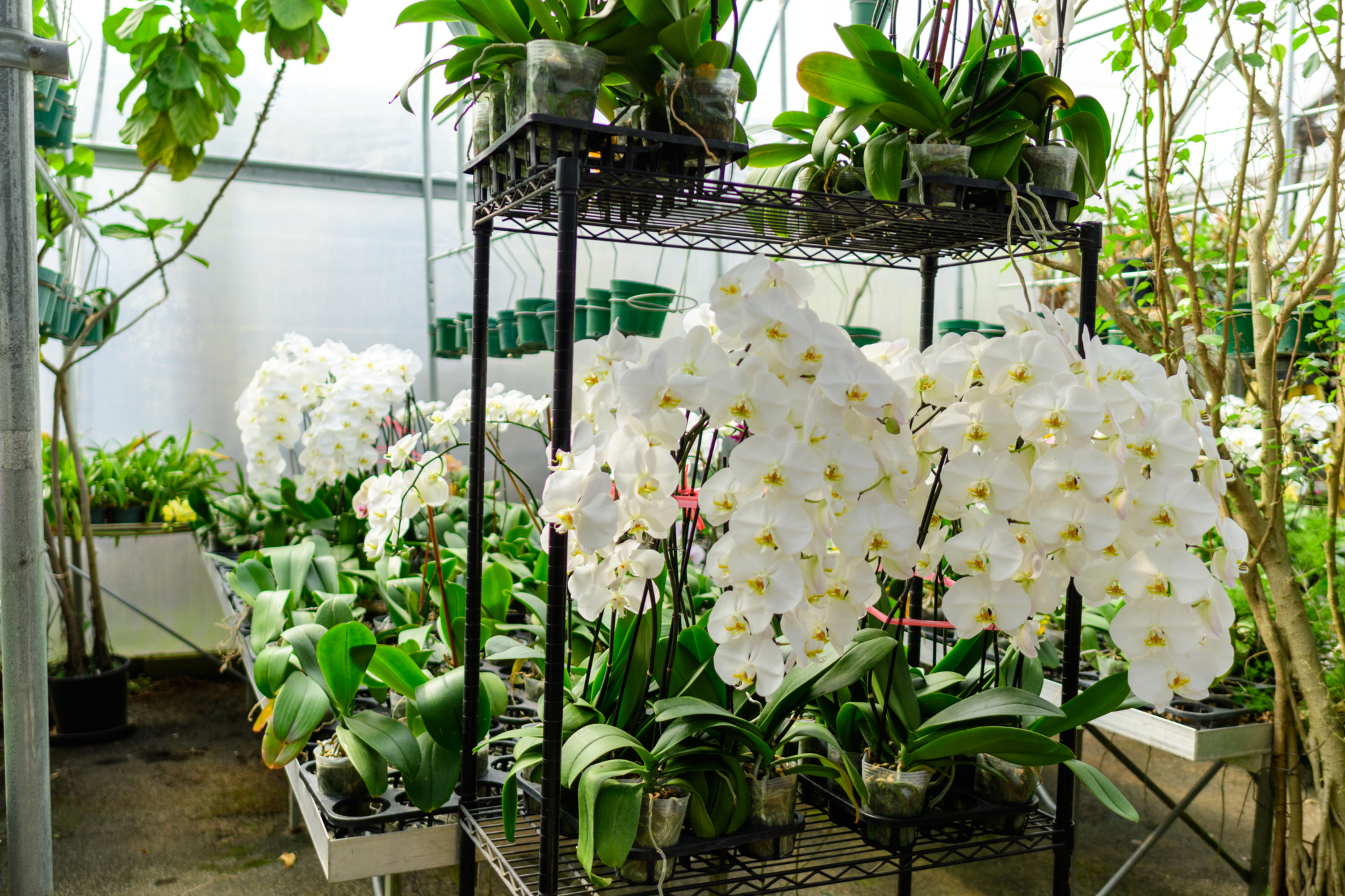 Don't just send flowers—send orchids. From weddings to birthdays, Valentine's Day and everything in-between, there is no reason not to give the gift of beautiful arranged orchids. You can choose from one to four orchids for your arrangement. If you have a big event coming up Uncut Flowers can help with design, planning and placement of orchids to suit your specific needs.
Why we included them: Uncut Flowers has been serving the Birmingham area and beyond for over 20 years specializing in orchids. If you are looking for some premium orchids, this is your go-to.
5. Alabama Sawyer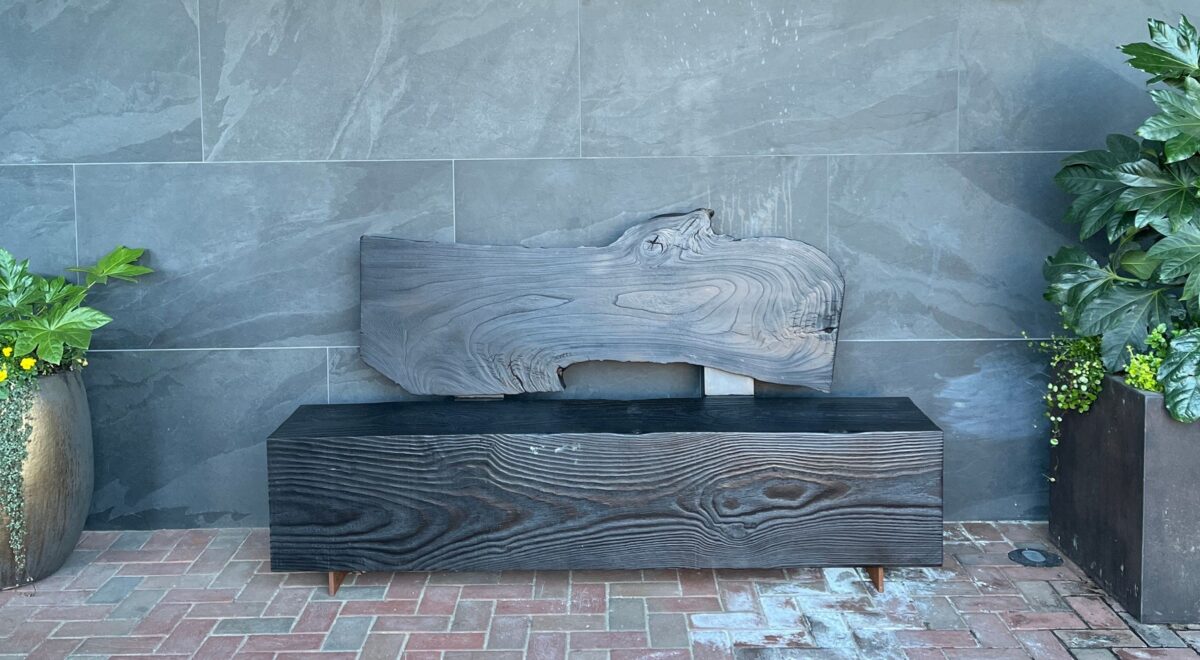 Alabama Sawyer designs modern and environmentally sustainable products from fallen trees in the Birmingham, Alabama area. Founders Cliff Spencer and Leigh Spencer, have diverted hundreds of logs from the landfill since opening by transforming them into award-winning furniture and products for homes and businesses.
Why we included them: From reclaiming the fallen trees to milling and drying, the whole process is done through Alabama Sawyer's warehouse and facility. This makes each of their designs one-of-a-kind and unlike anything you have ever seen.
6. African Village in America
Joe Minter is the man behind the creative art in the African Village. His creations are built by using whatever he can get his hands on such as old sports equipment, baking pans, footwear, Christmas lawn decorations, toy and more. Some highlights are the five satellite dishes spells "JESUS" that stand at a back corner of the yard and "Slave Ship" which is made out of old railroad cross-ties and scattered rubber sharks.
Why we included them: This offbeat tourist destination is for those who want to experience something brand new in The Magic City. Fun for those who are visiting or long-time residents.
Map
For the latest, buzziest news, sign up for our FREE newsletter and follow us on Instagram + Facebook.