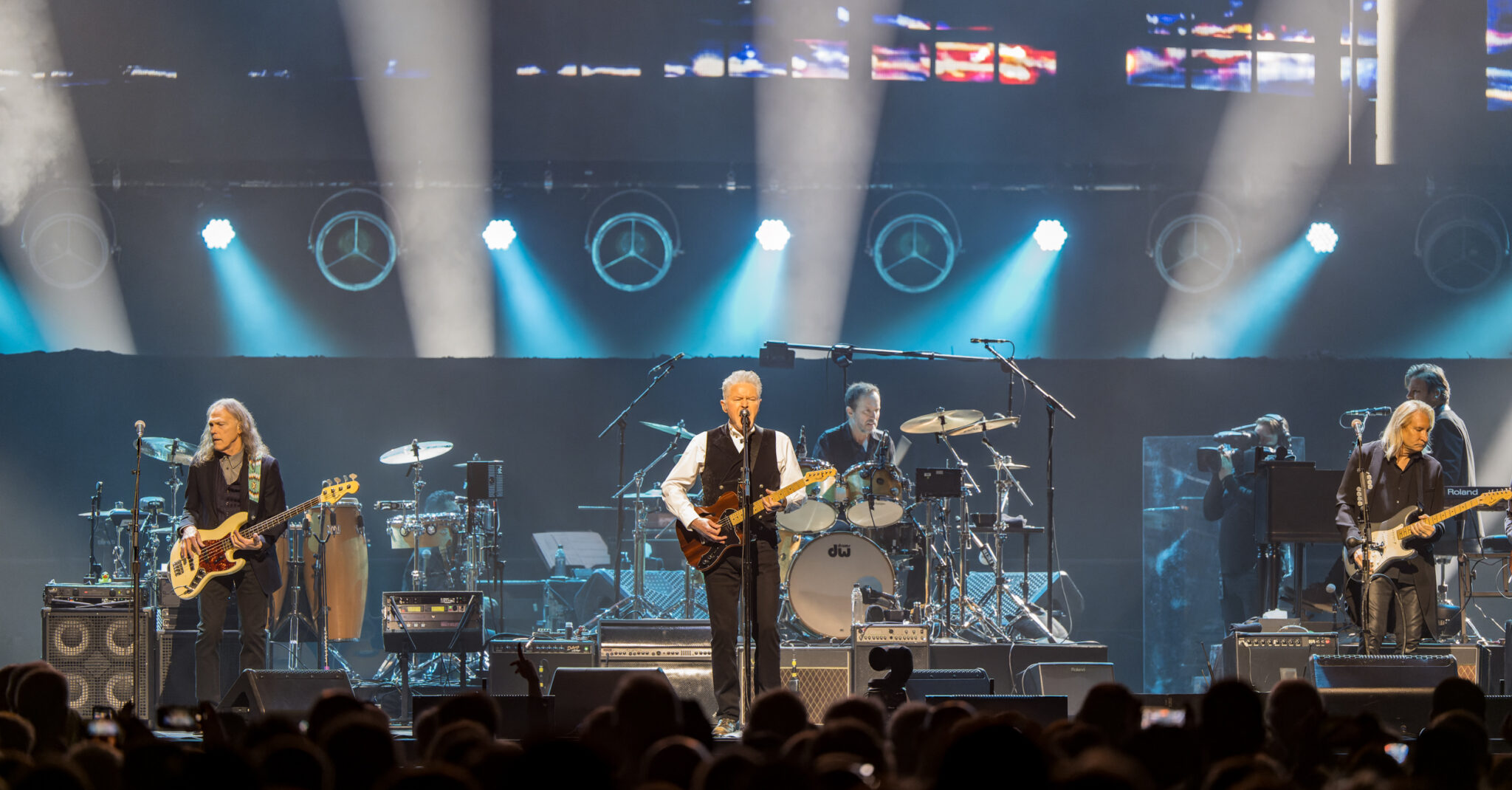 Last night, legendary rock band the Eagles played at The BJCC as part of their Hotel California 2022 Tour. During the concert they featured some special guests, including musicians and singers from the Alabama Symphony Orchestra, Opera Birmingham and many other local artists.
According to Alabama Symphony Orchestra Executive Director Mark Patrick, "38 strings" (violin, cello, viola and bass) played at the Monday night concert.
"Those types of concerts don't come around very often," said Patrick. "The Trans-Siberian Orchestra or something like that happens occasionally, but to have the opportunity to play with a legendary group like The Eagles—that's such a high caliber of musicians. It's pretty special."
Also accompanying The Eagles were a number of Opera Birmingham performers.
"I was excited that Opera Birmingham was asked to provide a chorus for the concert. We had a great time singing with the band – it's not every day you get to be part of a huge arena concert!" added Keith A. Wolfe-Hughes, Opera Birmingham's General Director
Eagles Photo Galleries
Below are photos posted on social media by Opera Birmingham. Bham Now also captured scenes from the sold-out concert.
Outro:
Did you attend the Eagles concert? Tell us what you liked most on social media. Tag us at @bhamnow