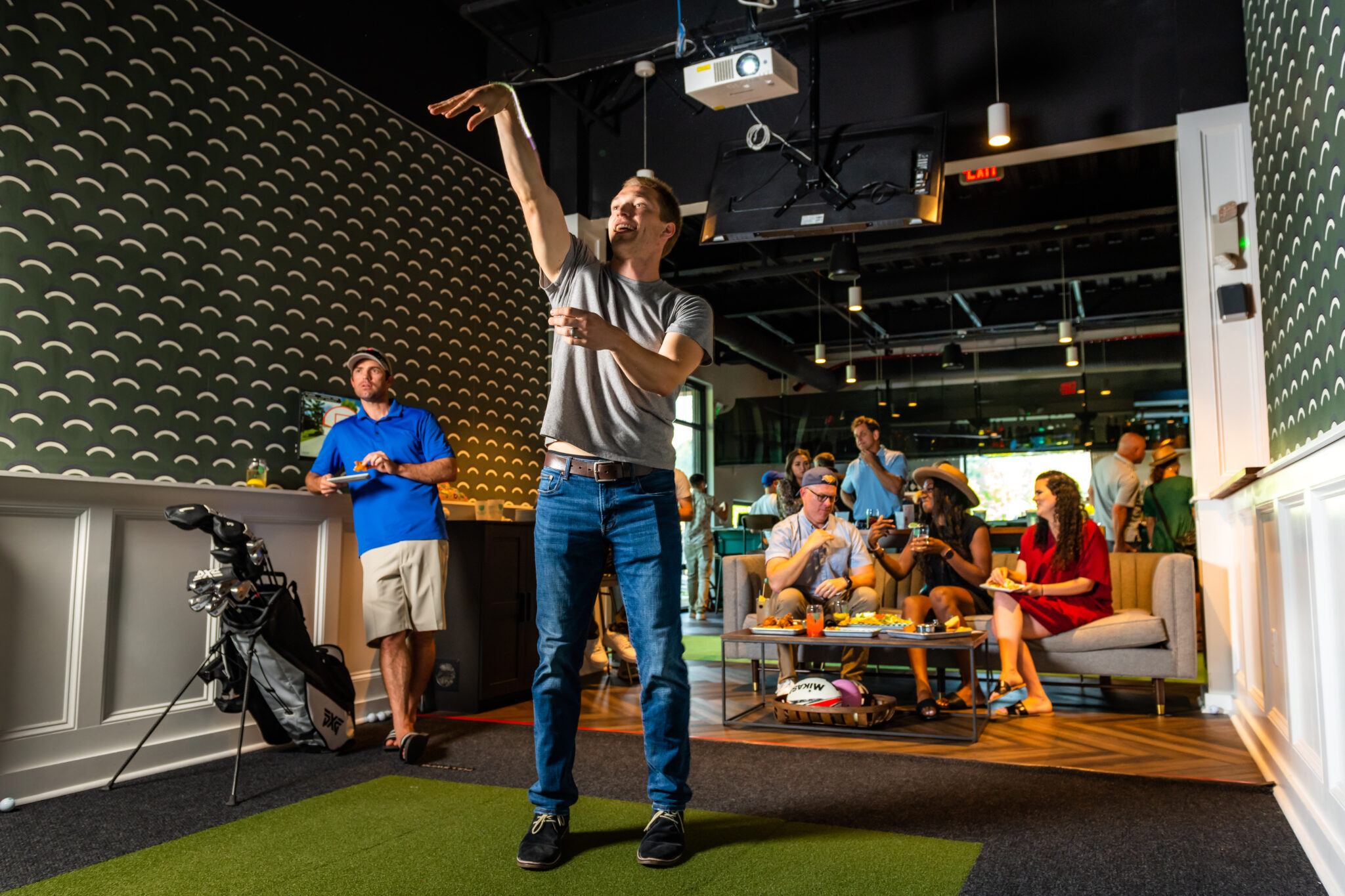 Looking for your next destination for all things fun? Atlanta-based Fairway Social, an entertainment concept with virtual gaming bays, is officially coming to Parkside District's Urban Supply. Keep reading for the details.
All about Fairway Social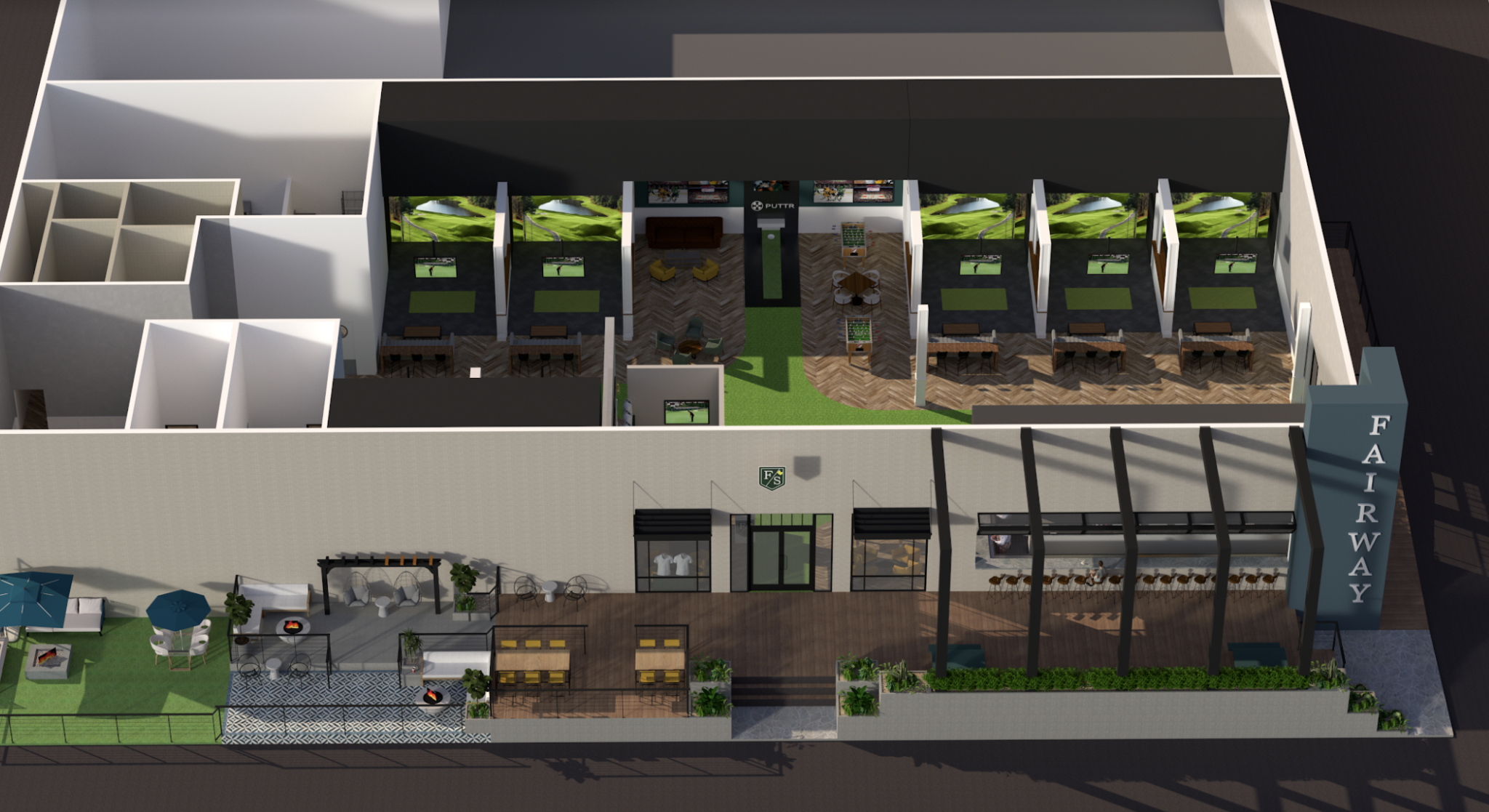 Atlanta-based Fairway Social combines sports and entertainment thanks to its simulator bays with virtual sport games. You can enjoy football, golf, soccer, carnival games and more.
This is Fairway Social's third location and will feature:
7,500 square feet
Full-service restaurant and bar
Seven Full Swing™ powered bays
Outdoor dining/gathering spaces.
I can already picture a full house on the weekends!
"Fairway Social is an entertainment destination for people of all ages, and we're so excited to be bringing it to Birmingham's Parkside District. The Fairway Social location in Alpharetta, Georgia has been wildly successful, and we expect the same from our new location in Urban Supply. The concept is a great fit for the development and will offer a unique experience for guests."

Drew Watson, Senior Development Associate, Orchestra Partners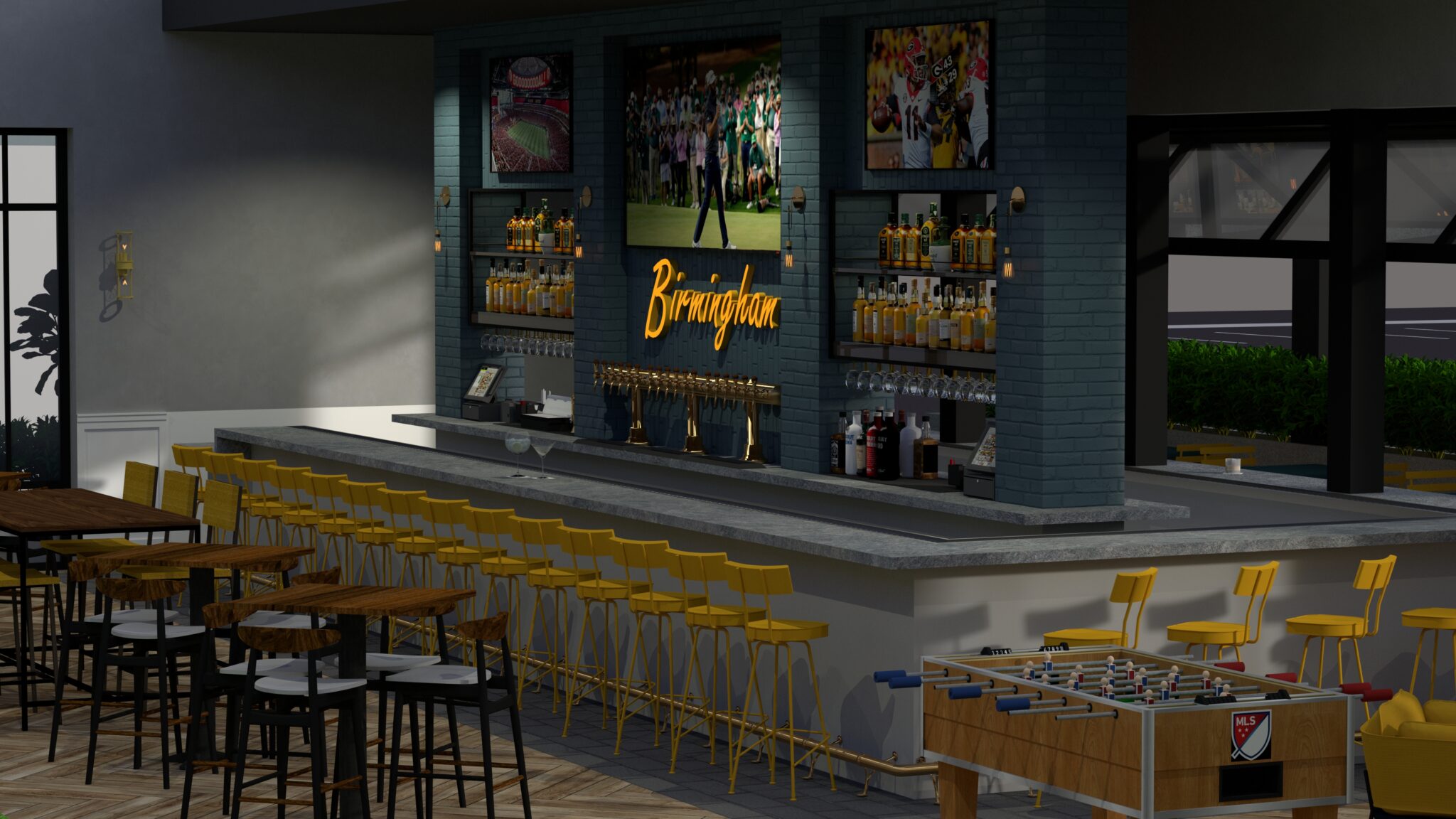 Even if you've checked out Fairway Social in its original location, you'll want to head to Urban Supply when it opens. This location will be one-of-a-kind with offerings you can't find at other Fairway Social locations, like live music, darts, cornhole and ping pong.
Competititve Social Ventures, the business behind Fairway Social, creates social entertainment brands.
"We are excited to continue growing the Fairway Social brand with the addition of the Birmingham market. The Urban Supply development offers a unique opportunity, with its proximity to the Birmingham Barons Stadium and the University of Alabama Birmingham, that we think will offer a wonderful complement to their already established following."

Neal Freeman, CEO, Competitive Social Ventures
Joining the line-up at Urban Supply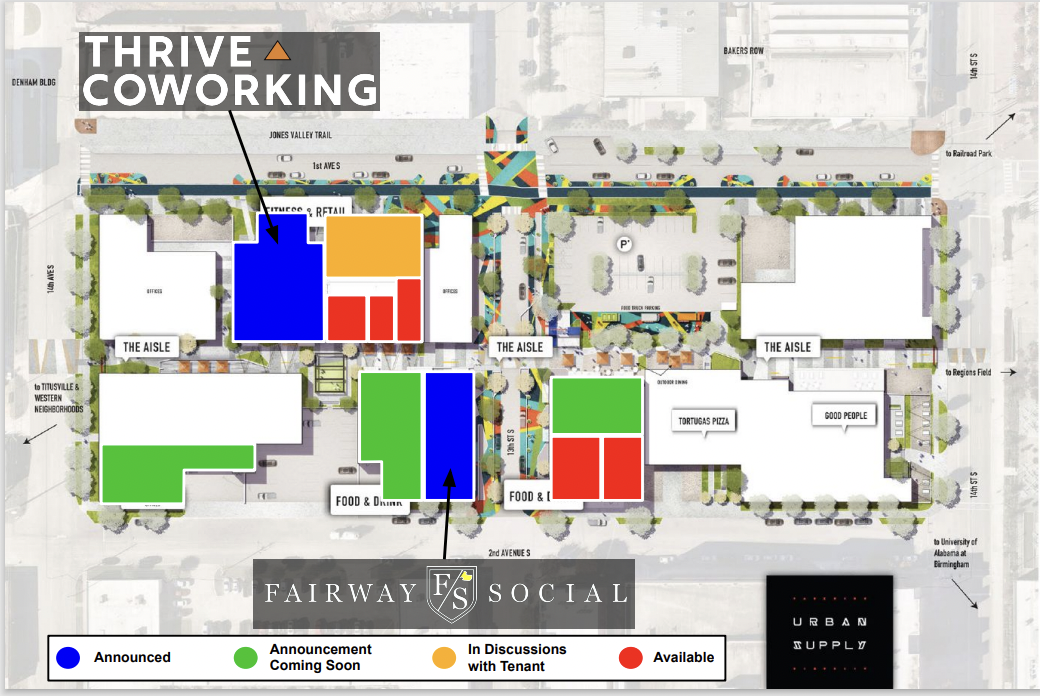 Urban Supply is an up-and-coming hub for activity in Birmingham's booming Parkside District. Brought to you by Orchestra Partners, Urban Supply is a two-block area that connects food and beverage options with fitness, fashion and outdoor retail.
"We're excited about the momentum of this project. We have several tenant announcements we'll be making in the coming months we know Birmingham is going to love. Our goal for Urban Supply is to be a place of connection in downtown Birmingham. Ideally, people will spend an entire day—or entire weekend—at Urban Supply with no shortage of entertainment.

Drew Watson, Senior Development Associate, Orchestra Partners
Urban Supply already has other tenants, including Thrive Coworking, Good People Brewing and Tortugas Pizza.
There's even more fun coming to Urban Supply, and right now, fitness leasing is the current focus. Any interested fitness-based tenants should contact Lyndsy Yim at Lyndsy.Yim@srsre.com for more information.
Construction for Urban Supply is set to begin in the first quarter of 2023.
Are you familiar with Fairway Social? Tag @BhamNow and let us know what you think!