Sponsored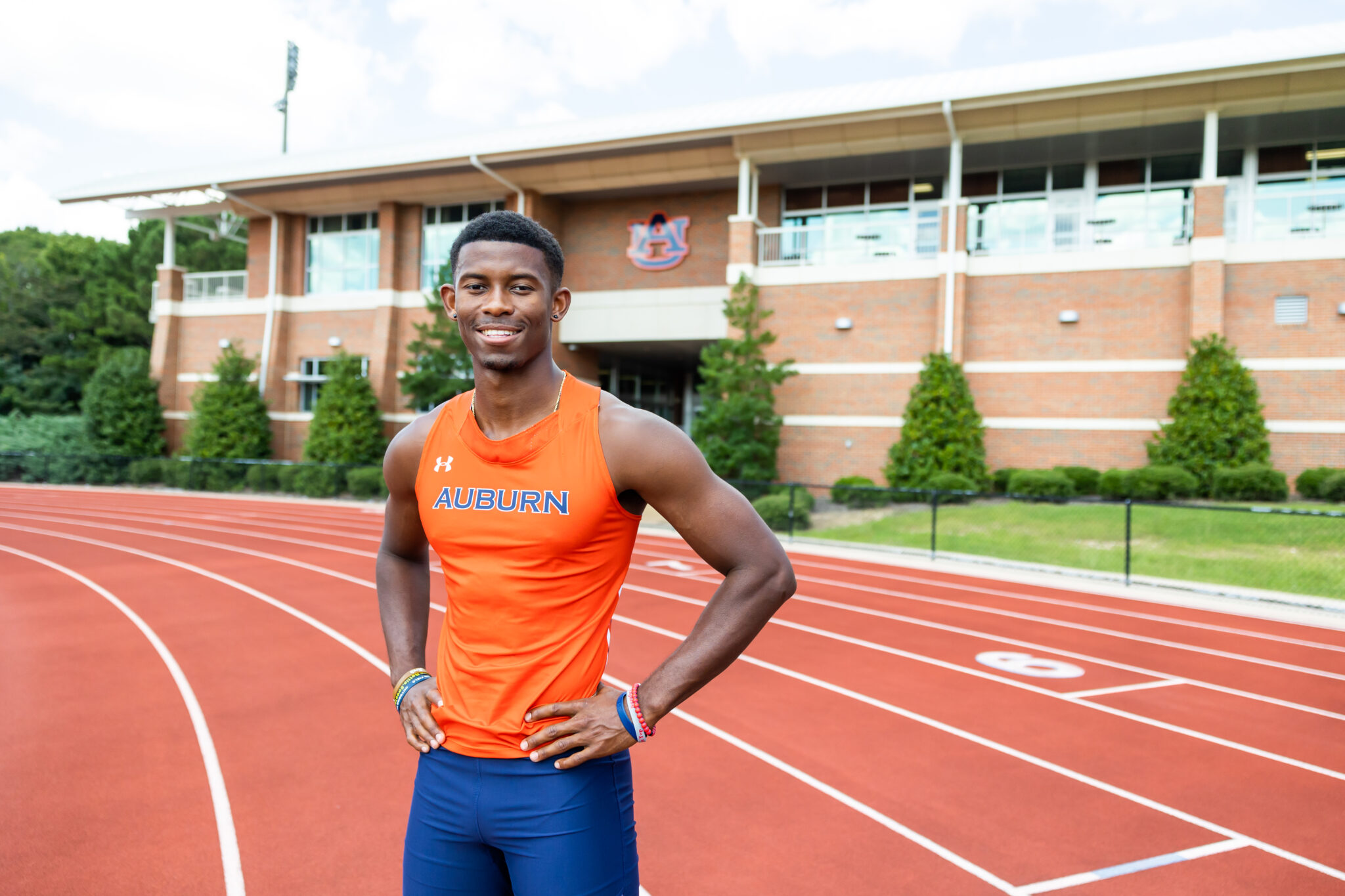 Time is a person's most valuable asset—and Justin Stuckey is not wasting a single second. We caught up with Justin to learn how he's making the most of his grad school experience by pursuing a Master of Business (MBA) degree while being a full-time athlete.
Keep reading to learn about Justin's story and click here for more about Auburn University's Full-Time MBA program.
Justin Stuckey — Full-time Athlete, Full-time MBA candidate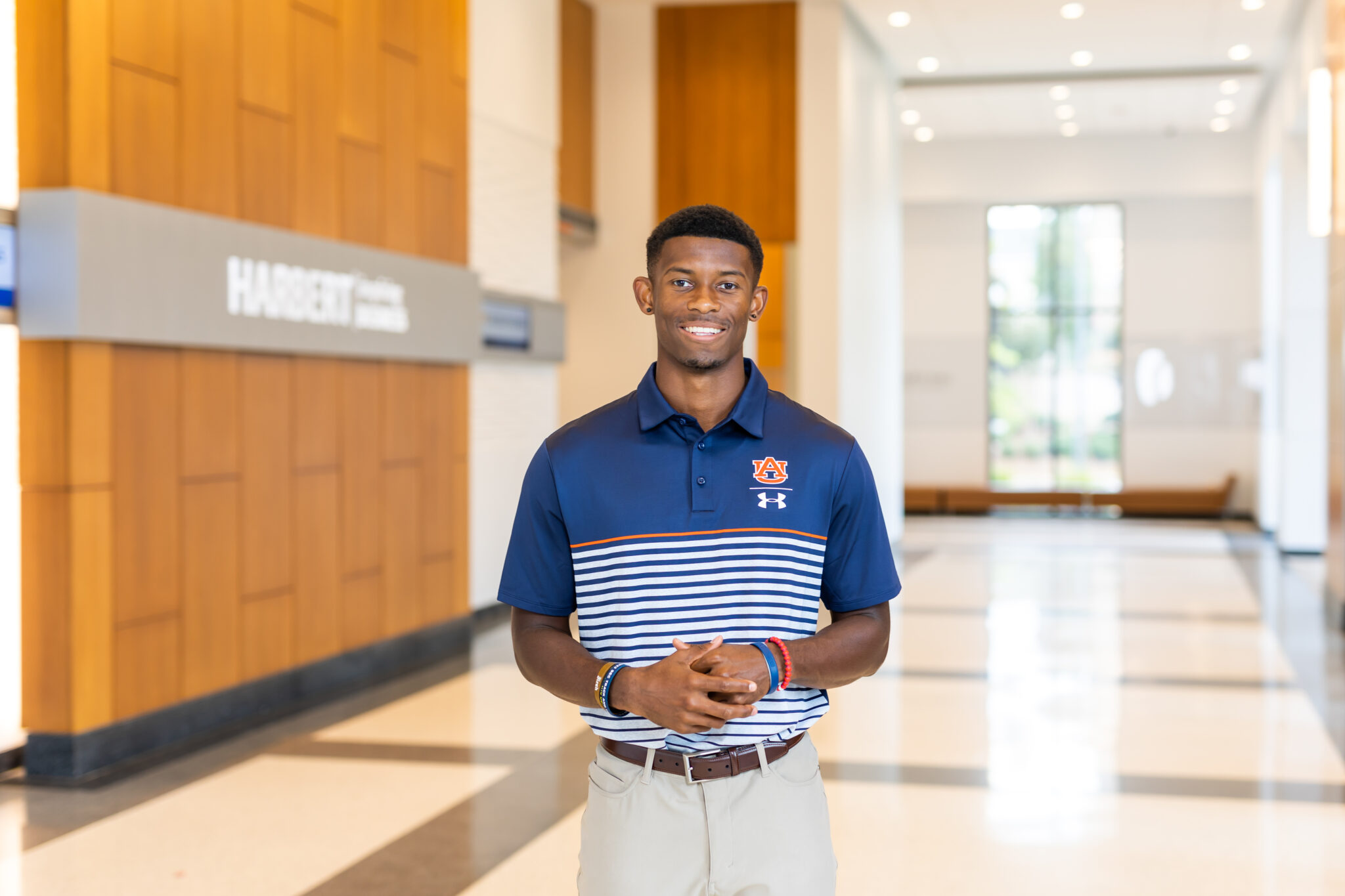 It's no secret—being a student athlete is time consuming. Between weights, practice and track meets, Justin Stuckey's weekly schedule is packed full of commitments—and that's before considering the courses in his Master of Business Administration (MBA) program at Auburn University's Harbert College of Business.
Luckily for Justin, he's used to having a busy schedule.
While pursuing an undergraduate degree in Marketing from Samford University's Brock School of Business, Justin was a student athlete on the track team and involved in a number of on-campus activities.
"I was pretty active on campus during my time at Samford. I was a Samford Ambassador, which is a liaison between the school's President, donors and other constituents. As a student athlete, I was involved in the Fellowship of Christian Athletes (FCA) and I was a ministry group leader in a group called Samford Multiply. I even co-hosted StepSing one year!"

Justin Stuckey
During his senior year at Samford, Justin realized he was eligible to continue track and field in graduate school. He began researching different master's programs across the country, including master in marketing, master in career coaching and master in development.
"At that point in my life, I didn't really know what I wanted to do as a career. But I had the opportunity to keep doing something good, so I leapt at the chance. I spoke with many people who had pursued an MBA or a different master's degree, and I heard so many good things about Auburn University's MBA program. I started looking into their program and it seemed like a natural fit for me. The opportunity was there, so I decided to strike while the iron is hot and join Auburn's MBA program!"

Justin Stuckey
Balancing Athletics, Life and MBA courses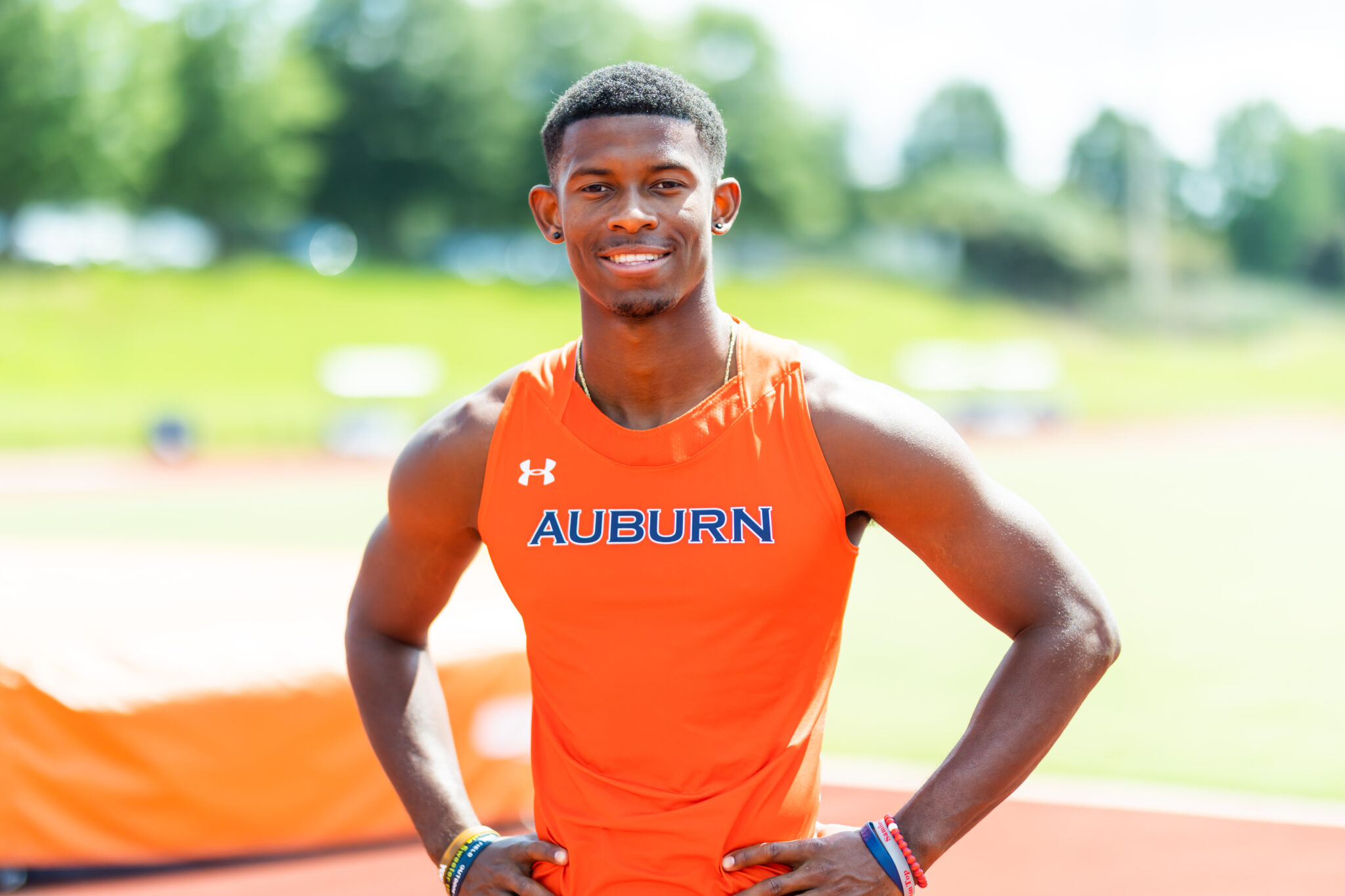 Justin's daily schedule may seem tiring at a glance, but he's developed a system that helps him accomplish his goals on time.
"As a student athlete, you learn good time management skills early on. My daily schedule is typically weights in the morning, classes in the middle of the day, track practice in the afternoon and studying, eating and sleeping in the evening. For me, it's helpful to focus on one thing at a time. It's easy to get overwhelmed if I think about all the tasks I have to accomplish in a day, so I try to just think about the task at hand."

Justin Stuckey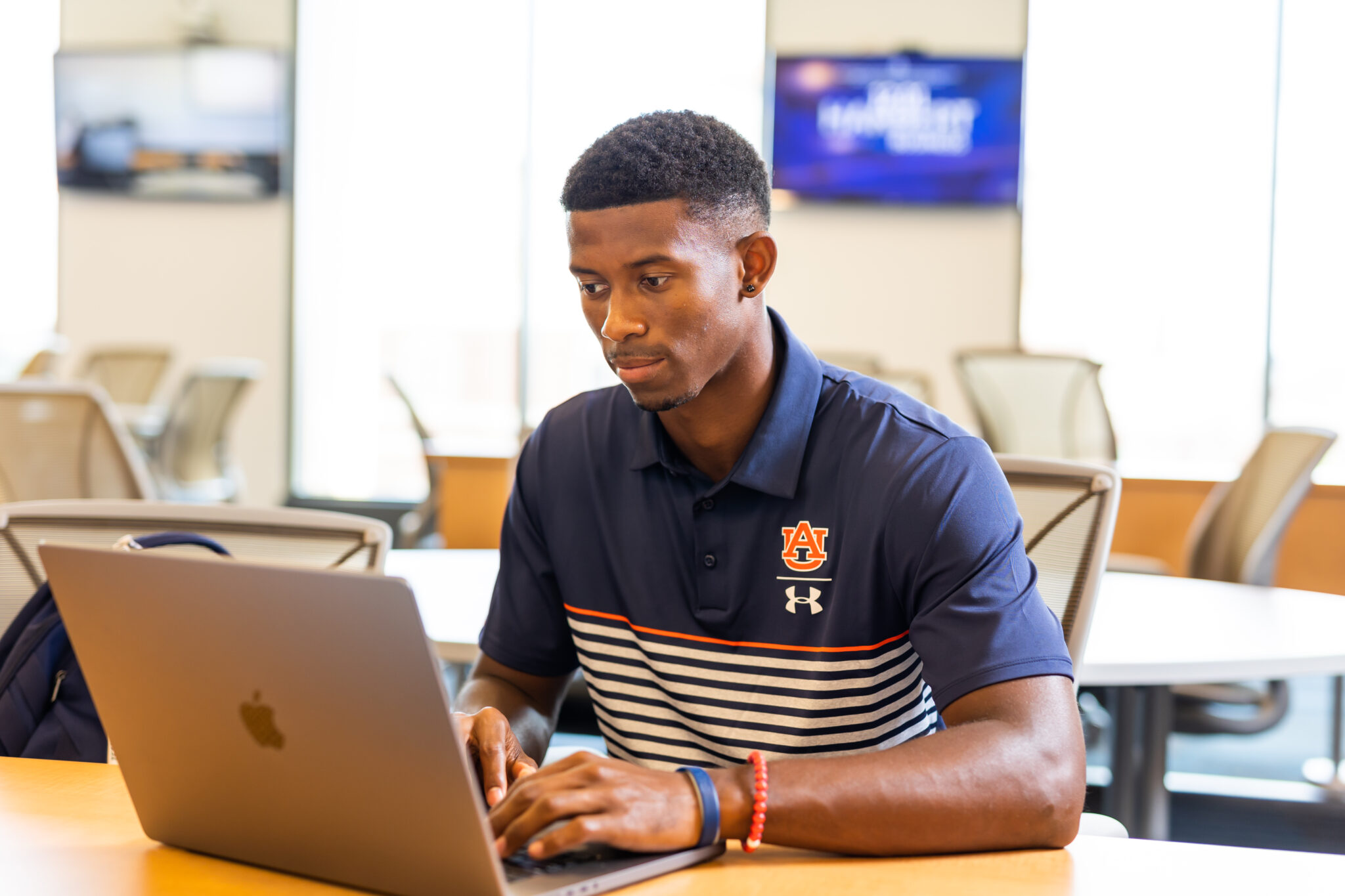 Although coming to Auburn from Samford was an adjustment—including going from a campus with around 6,000 students to a campus with nearly 30,000—Justin has been making the most of his first semester as an MBA candidate.
"I've only been at Auburn for a few weeks, but they've been treating me like they've known me all my life. One thing I have to remind myself is that, although I feel like I'm an undergrad, I already have a degree. Honestly, I feel like the easiest adjustment has been my MBA courses. Samford really prepared me well for this program, so the biggest adjustment has been getting into the rhythm of the new environment. I'm a pretty adaptable guy!"

Justin Stuckey
Just a few weeks into Auburn's MBA program, Justin is already making new connections.
"Early on, Auburn hosted a professional development bootcamp where I met a girl who had interned at ESPN, and she put me in touch with their head of HR. There are so many opportunities for connections, no matter what career you have your sights set on. For me, that's been one of the most rewarding aspects of my experience here."

Justin Stuckey
What's next for Justin?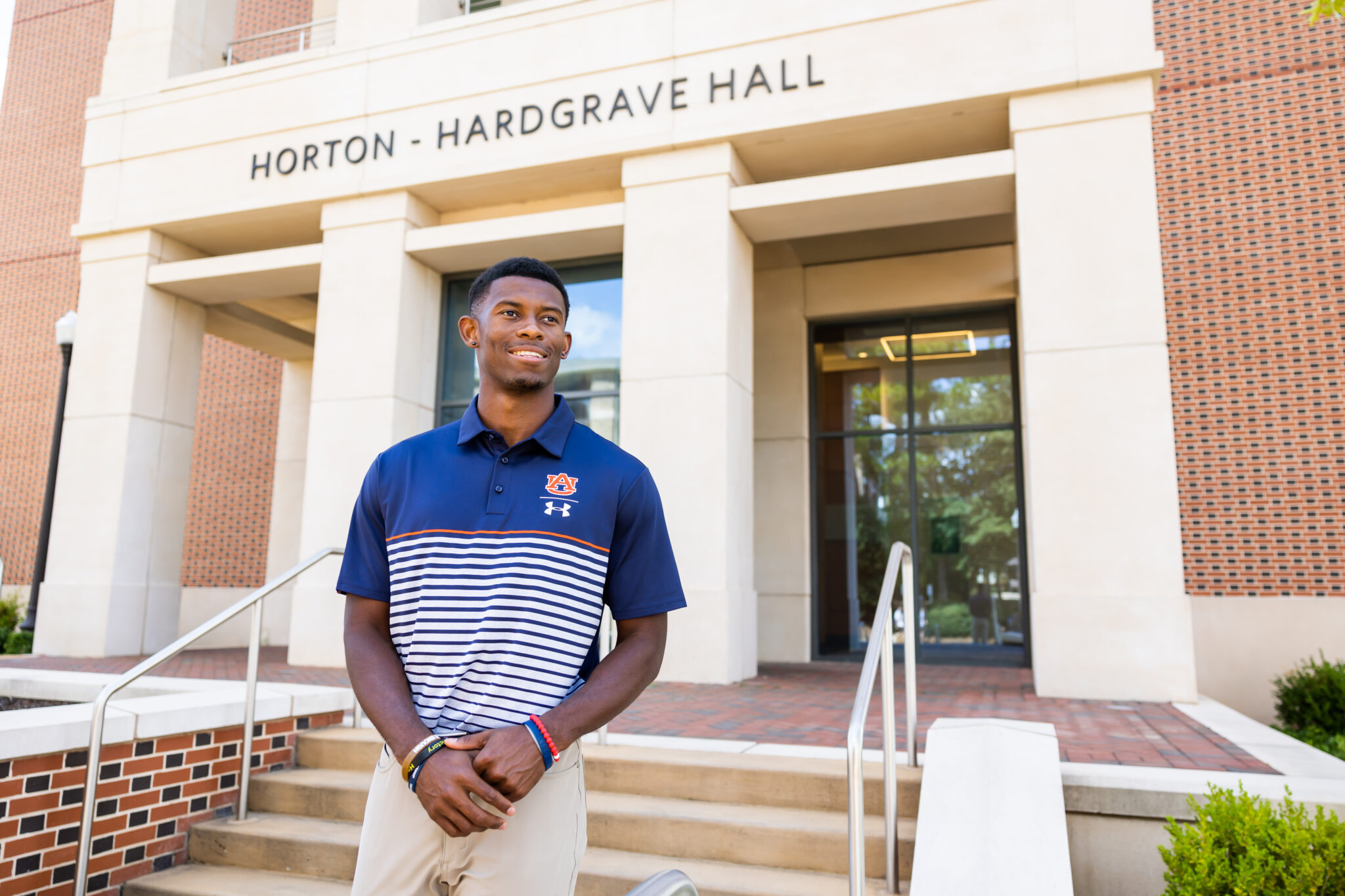 Although Justin is in his first semester at Auburn, he has big plans once he's finished his degree. After graduating with an MBA, Justin plans to go into the professional track circuit. And after that?
"I really want to work in sports in some capacity—maybe a sports broadcaster, an analyst on ESPN or working for a collegiate- or professional-level team. I've never been a sit-at-a-desk guy—I want to get out, be active and experience new things. Sports is something I've been around and enjoyed my entire life, so I want to continue working in this field in some capacity. With an MBA, I'll be able to bring a thorough understanding of high-level business concepts to the sports world."

Justin Stuckey
For other athletes considering pursuing a graduate program, Justin does offer some advice.
"As an athlete, you're used to taking on challenges—so if you have the opportunity to take on a graduate degree, don't shy away from that challenge. Like anything in life, an MBA program is what you make of it. You could do the bare minimum and get the letters, or you could use this as an opportunity to learn key objectives and skills that you can bring into any job you'll ever take."

Justin Stuckey
Click here to learn more about Auburn's MBA program + check out the Harbert College of Business on Facebook, Instagram, Twitter, YouTube and LinkedIn.
Sponsored by: