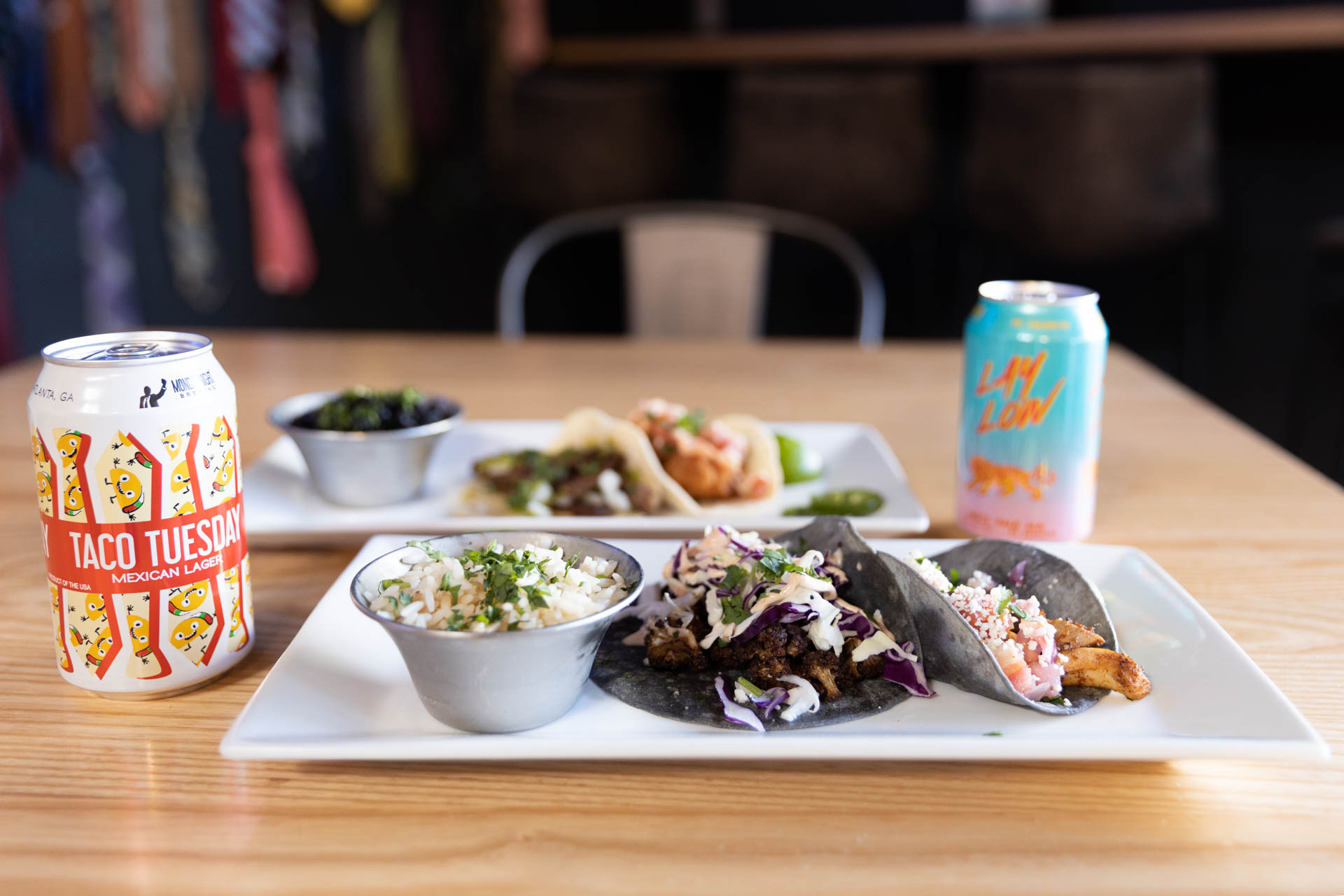 Sometimes life gets so busy you need a week of just dining out, which can be expensive. Don't worry because we've gathered some of the cheapest eats in Birmingham where the tastes are just as phenomenal as the price.
1. Karam's Restaurant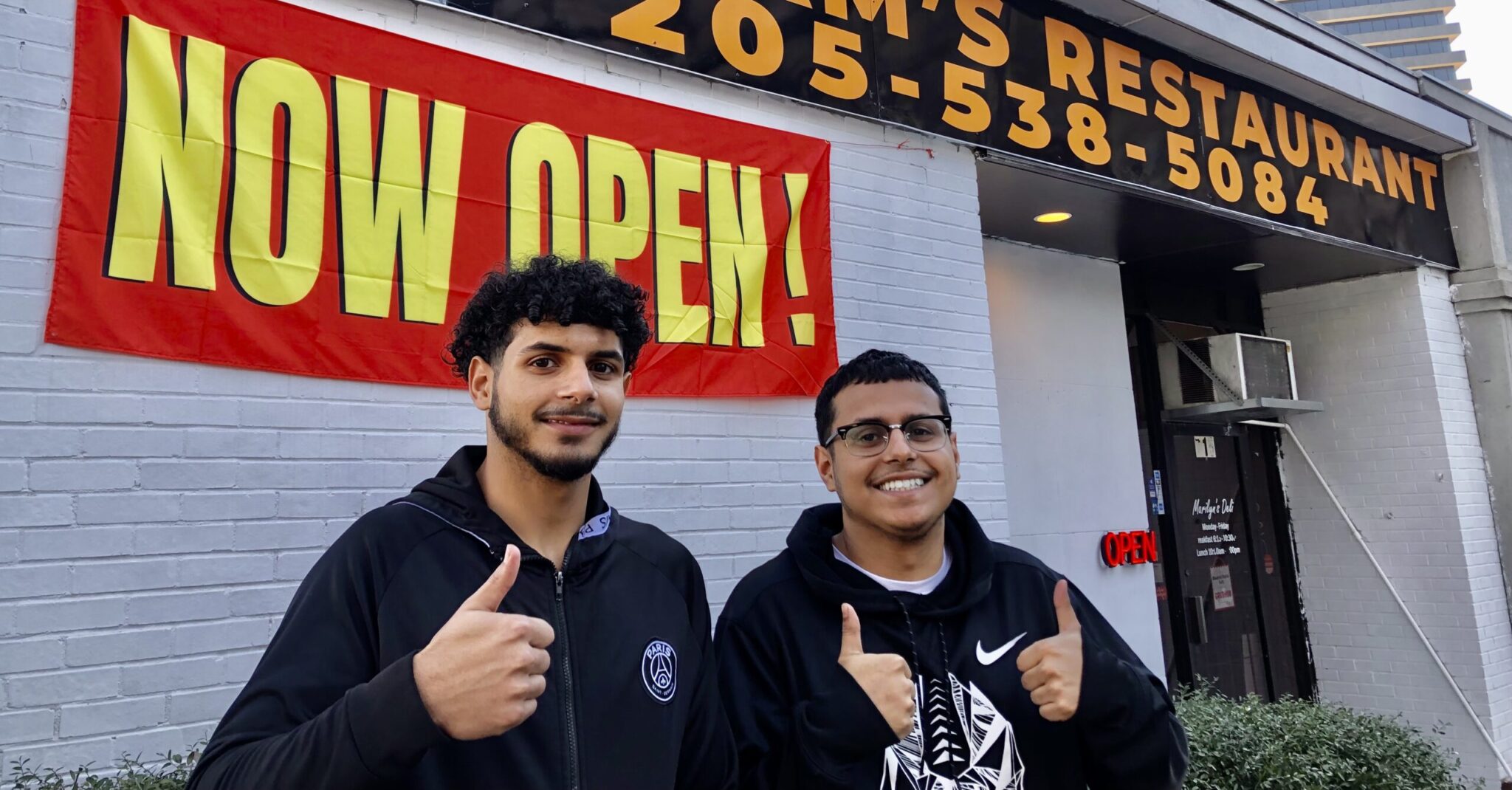 The latest African cuisine here in Birmingham has prices you'll love. The beef burritos, fish and chicken sandwiches are all $4.99. I know where I'll be next time I'm downtown.
PS—Want to see your favorite businesses highlighted? Follow Bham Now on Instagram to participate in our polls, and add your biz to our local biz directory today.
2. Jasmine's
What's better than enjoying meat + threes? You get a ton of food all under Most of the food at Jasmine's is under $5. It's certainly soul food made easy! A plate full of country-fried goodness and 2 sides of your choice is all yours for $7.75.
3. Naji's Pita Gourmet
For excellently seasoned food with the best prices, try Naji's Pita Gourmet. You can get chicken shawarma, a popular Egyptian dish, for only $7.99.
4. Filter Coffee Parlor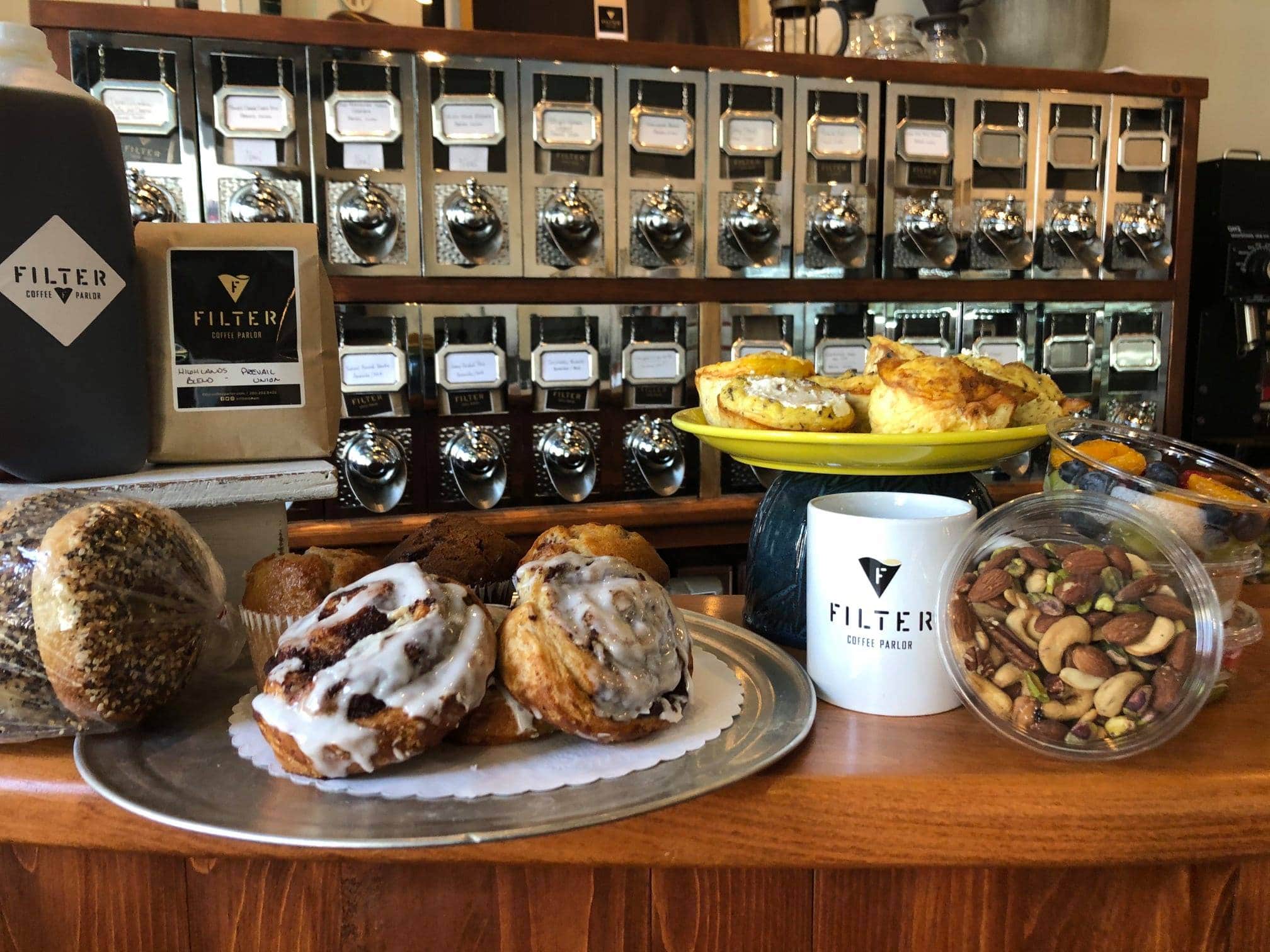 When it comes to coffee and newsworthy food, Filter Coffee Parlor in Five Points South is where it's at. You'll love that their food is environmentally conscious as well—a win for the Earth.
5. Los Valedores Taco Truck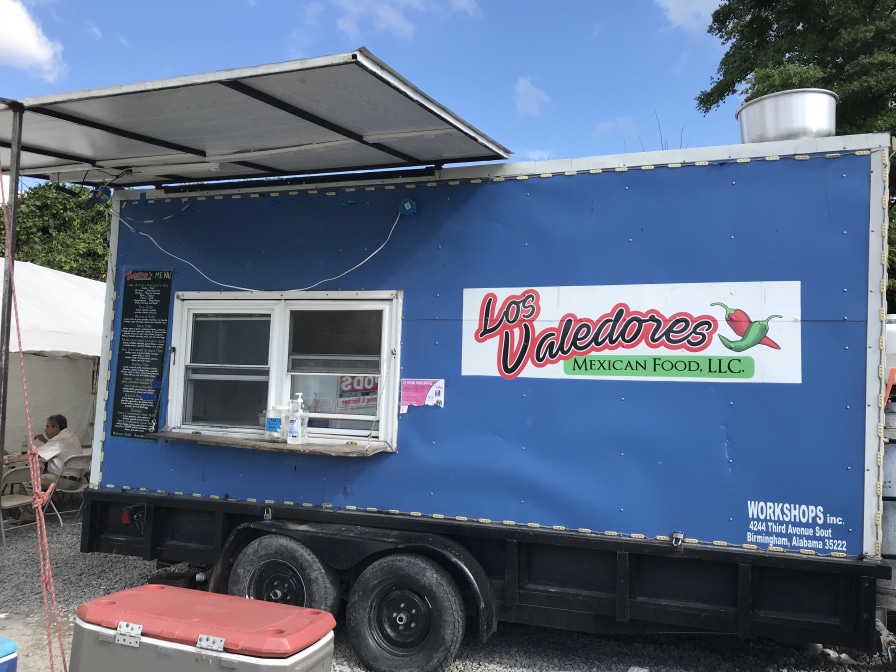 For only $6, you can get THREE tlacoyos, a tasty Mexican black bean dish. The price and taste combo will have your stomach and wallet thanking you. Who doesn't love a food truck?
6. Monday Night Brewing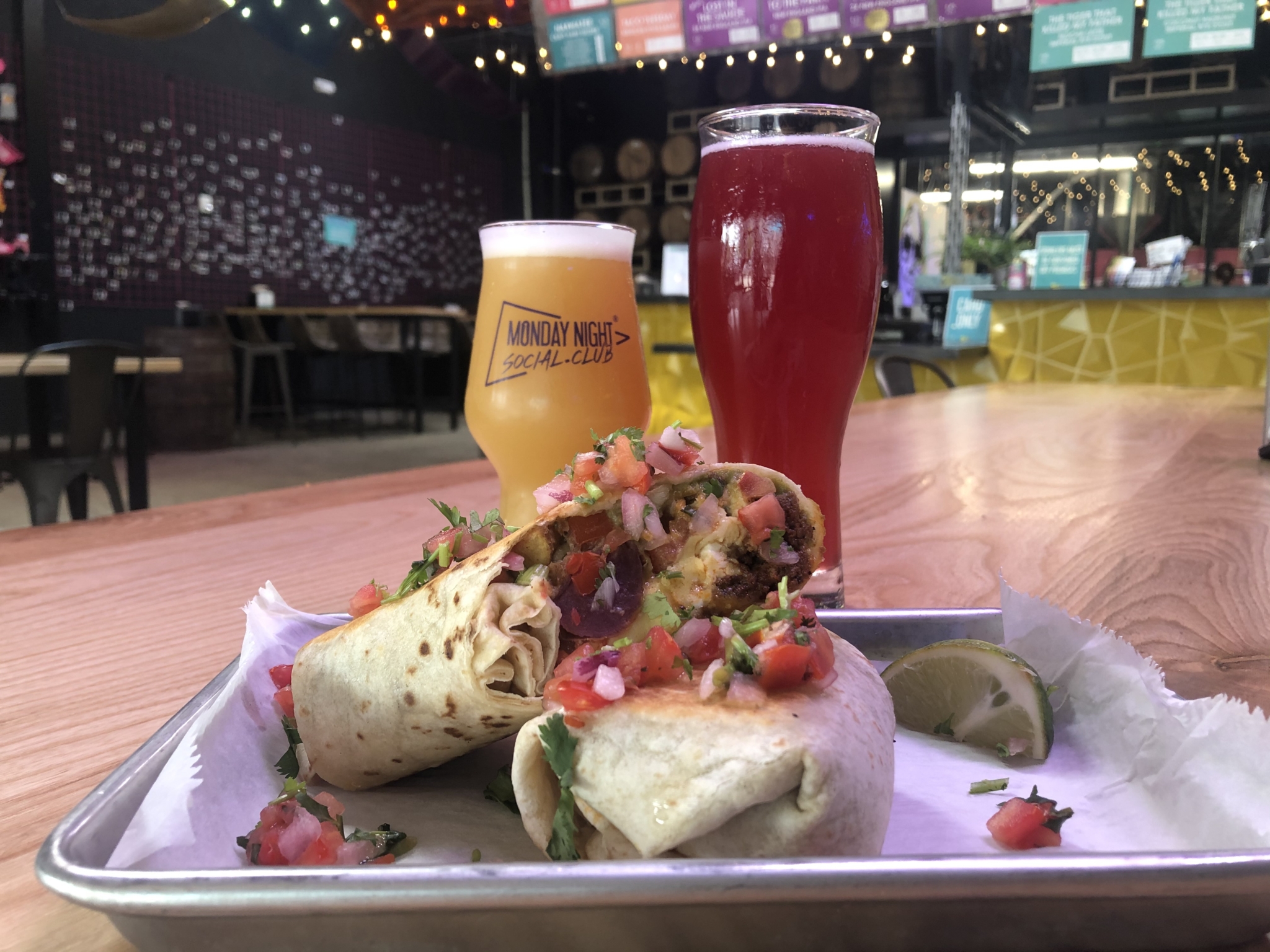 Vegan options can be a bit pricey at times, but not at Monday Night Brewery. You can order a cauliflower taco for only $6. It's just as flavorful, maybe even better.
7. Red Cat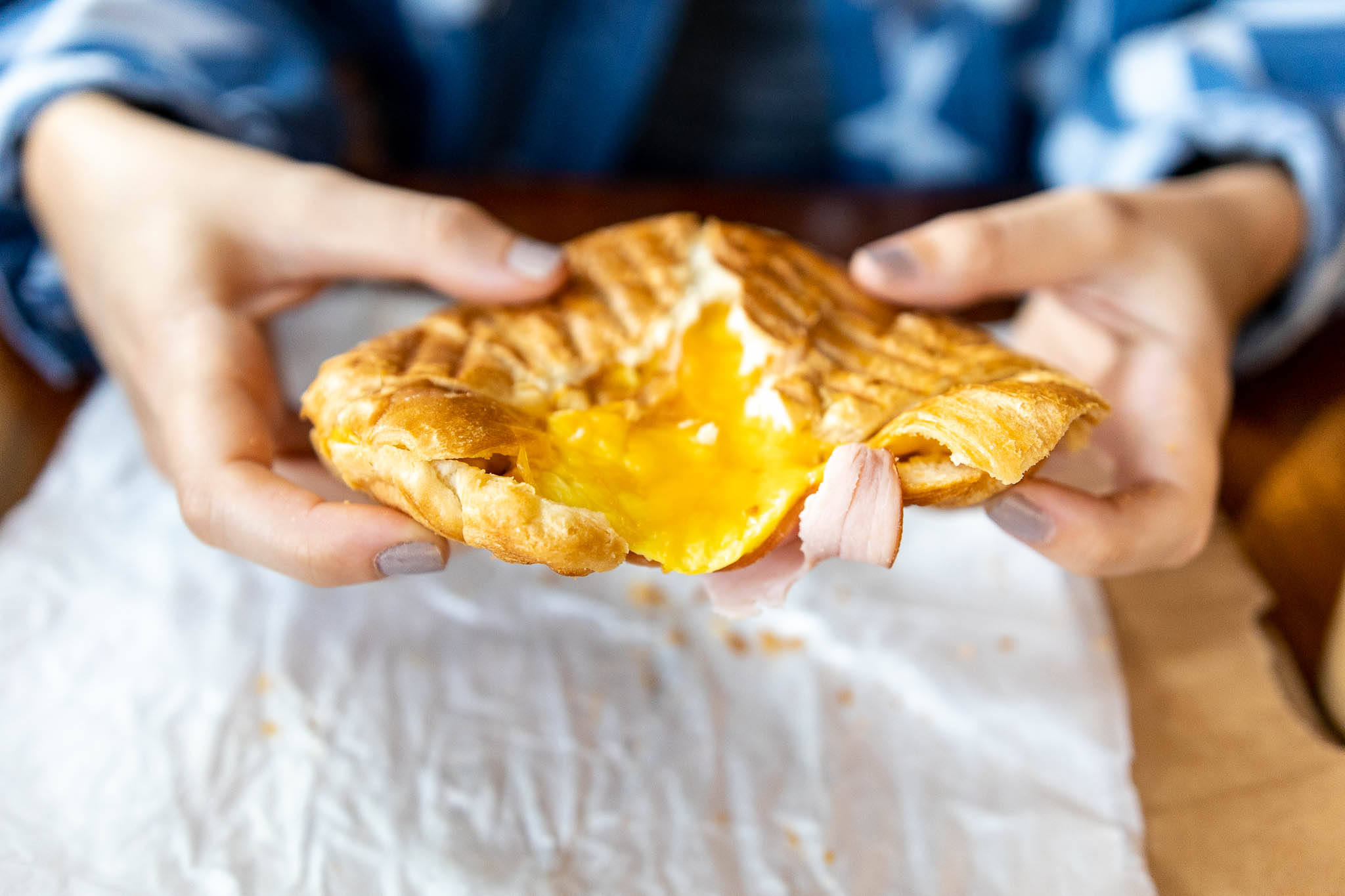 Get ready bacon lovers cause you can get your fav dish on the cheap. At Red Cat, you can place an order for a Chicken bacon wrap for only $9.
8. Kool Korner Sandwiches
Order hot Cuban tamales from Kool Korner for only $2.89. They're hot, delicious and made fresh just like on the streets of Cuba. The food is sustaining too, so you can fill your stomach without breaking the bank.
9. Milo's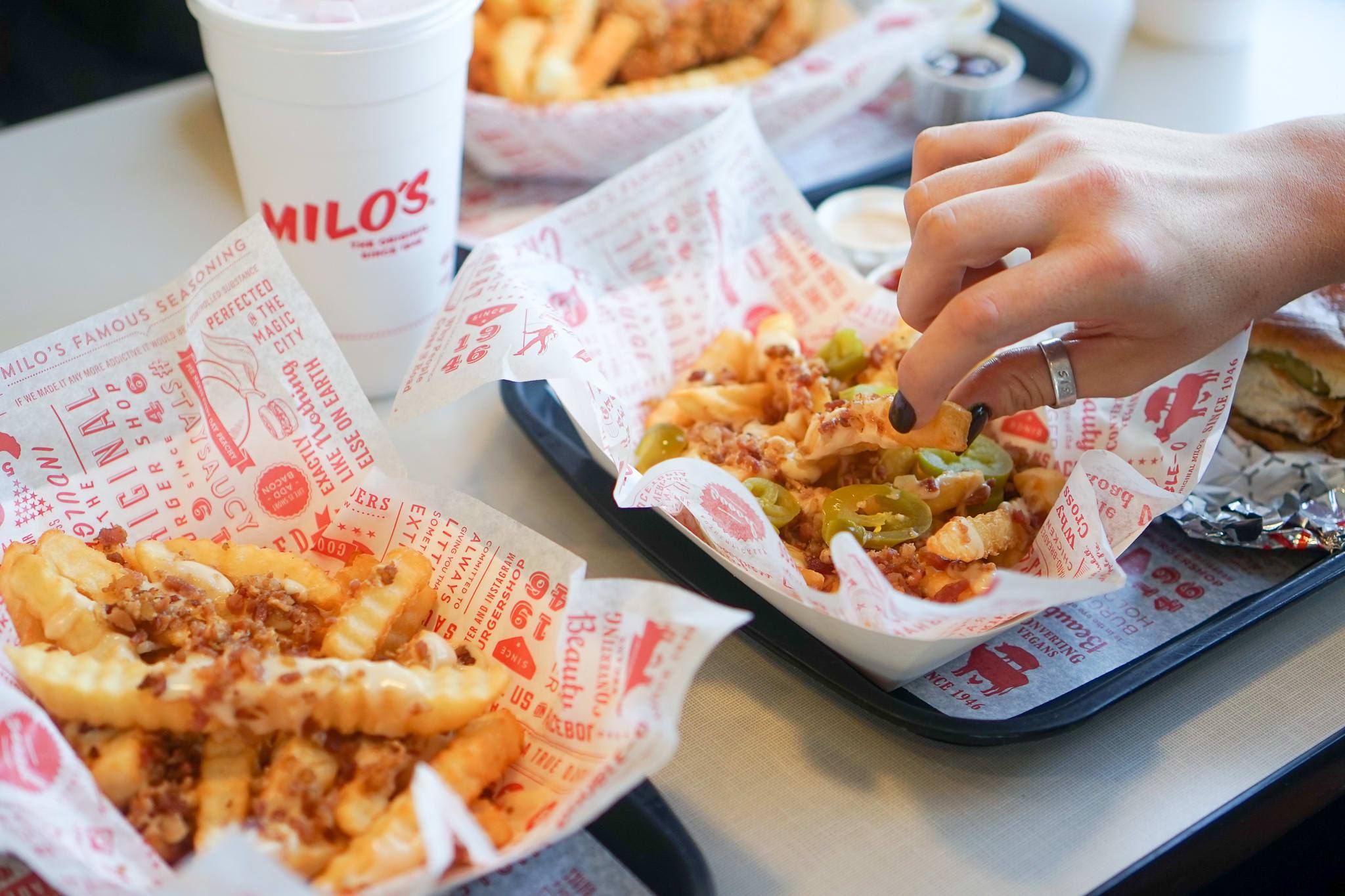 For $9.12 you can get a burger combo. That means you get fries, a tasty hamburger and (of course) Milo's Sweet tea for under $10! Tasty and affordable? We love to see it.
10. Masaman Thai Chicken
You'll be glad to hear that the lunch specials at Masaman Thai Chicken are all under $10. Until 3PM you can order the delicious pad Thai for $8.99 and it comes with a cup of coconut tofu soup. WIN.
11. The Garage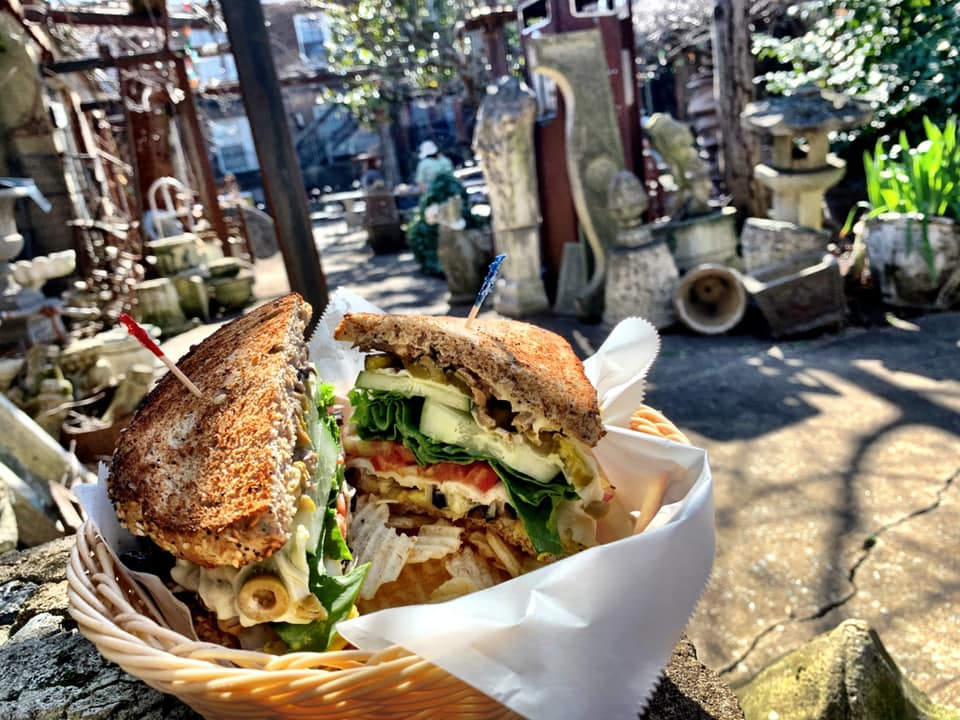 One of Birmingham's best-kept-secret, this restaurant is a great place to build your own sandwich for $8.25. There's plenty of room to enjoy the food in the courtyard. Cheap eats made tasty.
12. T-Bones Authentic Philly Cheesesteaks
This Southside staple is one of the best ways you could spend your lunch break. Their T-Bone Steak 12" sandwiches come stacked with steak, onions, green peppers, mushrooms and white American cheese, all toasted to perfection for only $9.25.
13. The Purple Onion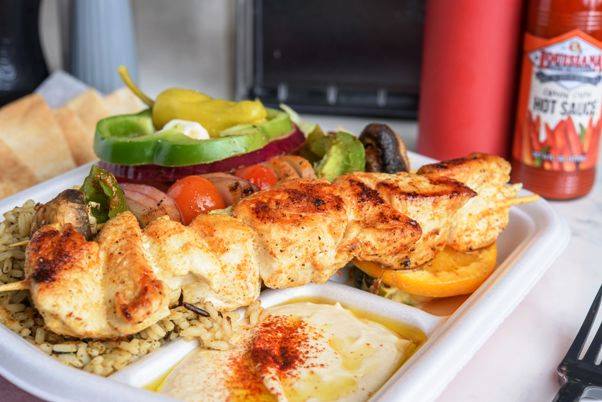 Night owls, this one is for you. Open 24 hours, Purple Onion is the CEO of cheap eats here in town. All of their burgers are under $6 and most of their combo plates come in at $9.25. With a vast menu of late-night favorites, you can't beat it.
14. Yo Mama's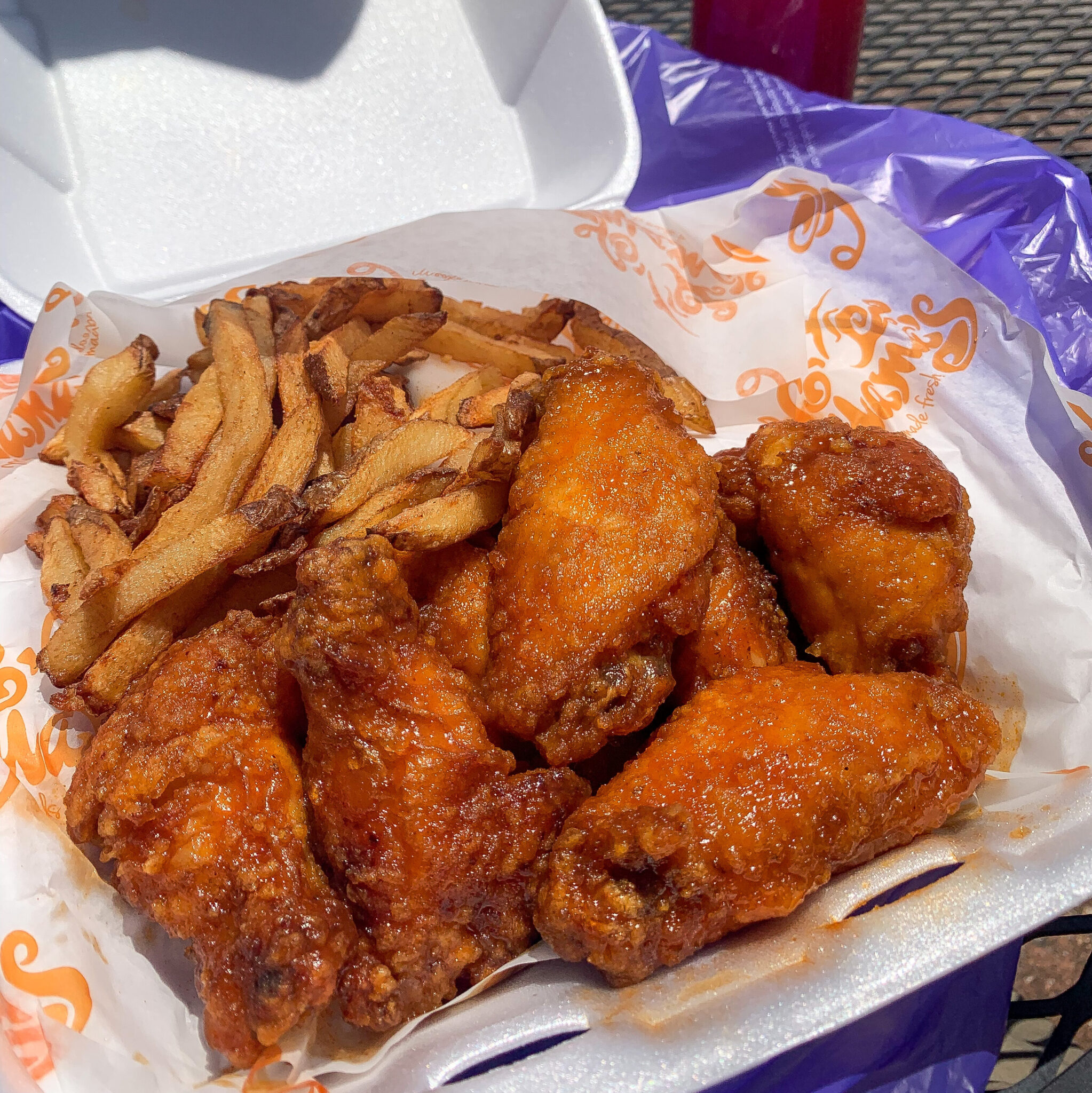 Who doesn't love some good ole fried chicken? Yo Mama's offers their delicious fried chicken plate with fries, sweet slaw and bread for just $9.95.
15. Gordos
For cheap eats taco edition, make your way to Gordos, since it's the place for $2 tacos. Full of flavor and easy on the wallet, you'll definitely be going back for seconds and thirds.
16. Taj India
All-you-can-eat buffet for $9.99. Period. Taj India offers an incredible selection of authentic Indian eats. You can even take the deliciousness to go.
17. SAW's Soul Kitchen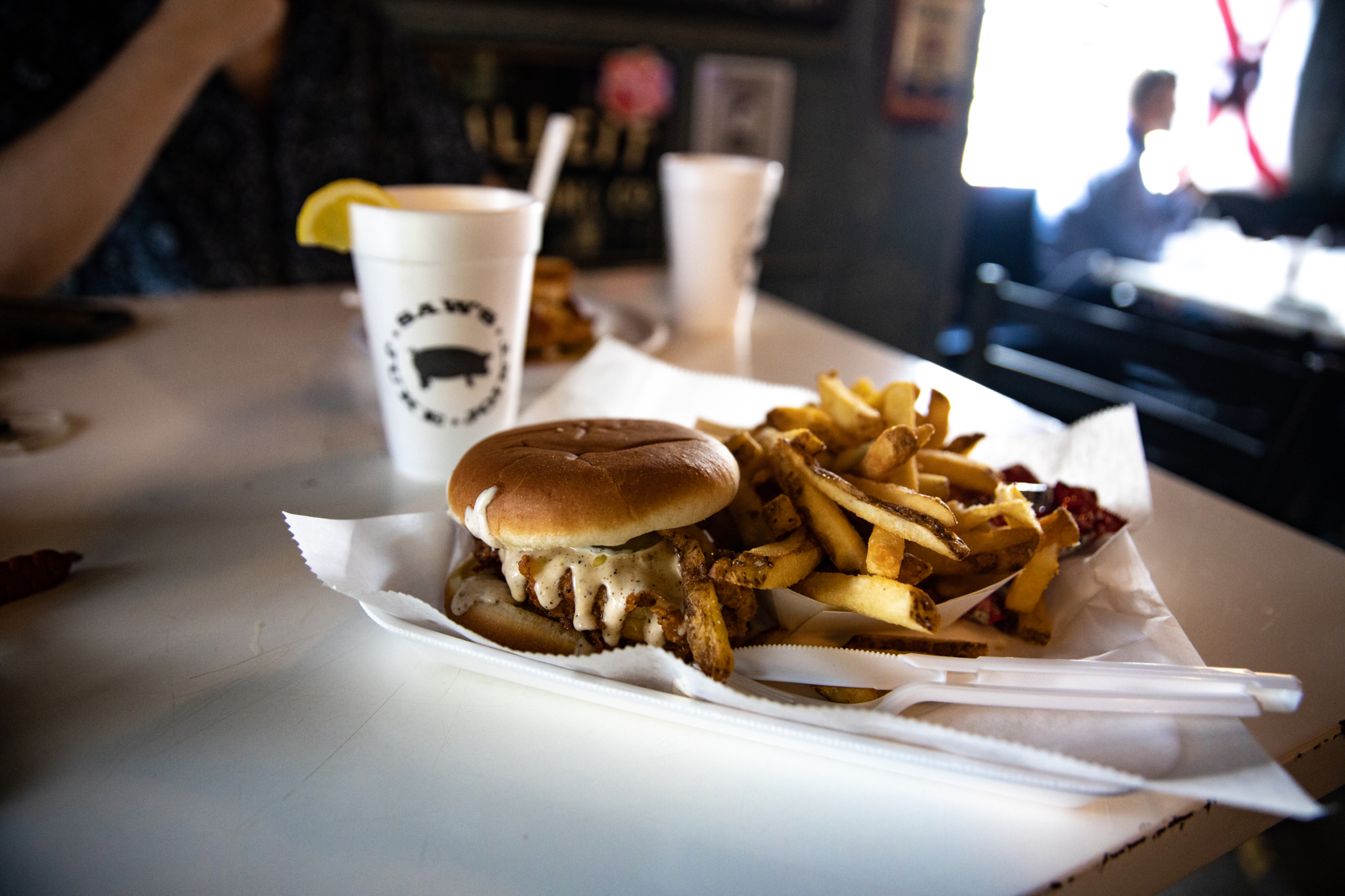 They don't put "soul" in their name for nothing. Their Original Pulled Pork Sandwich can be on your plate for just $8.
18. Los Amigos
When it comes to cheap eats here, you've got options. Their lunch menu has over 15 options for under $10, including a combo with two beef enchiladas, a beef taco and a tamale for $8.75.
19. Jack Brown's Beer and Burger Joint
Mac n' cheese and Martin's BBQ potato chips are a match made in burger topping heaven. The Greg Brady burger comes with the sides mentioned before for only $8.99.
20. Pop's Neighborhood Grill
Rise and shine, Bham. Your dollar can go a long way at Pop's, there's nothing on their breakfast menu over $10! Locals rave about their bacon, egg and cheese breakfast sandwich that comes in at $4.29.
21. Farm Bowl + Juice Co.
For cheap eats made healthy, Farm Bowl + Juice Co. has amazing acai bowls. Their ✨Sparkle✨ bowl is only $9 and it's loaded with berry good ingredients: original acai blend, pineapple, pear, banana, papaya, chia seeds and local honey.
22. Magic City Grill
This laid-back Southern food joint is tried and true by Bham locals. Dig into 10 chicken drummettes with celery, ranch and fries for only $7.95.
23. Bluff Park Diner
In Alabama, mac n' cheese and hushpuppies are totally considered veggies. Go ahead and grab a meat and two veggies plate for just $9.29.
24. Baha Burger
Who would have thought you could get a gourmet burger without the price tag? Snag a full-size Bacon Swiss burger with caramelized onions, sautéed mushrooms, swiss cheese, mayo and of course, bacon for $7.79.
25. Green Acres Cafe
You'll def get bang for your buck here—all of their eats are under $10. Feelin' special? Grab a five-piece combo with wings, fries and glorious fried green tomatoes for $8.40.
26. Taco Morro Loco
We all know the great debate about pineapple on pizza, but have you ever heard of pineapple on a quesadilla? Before you make a decision, try the pastor quesadilla from Taco Morro Loco for $8.49.
27. China Way
Look no further than Crestwood for your favorite Chinese classics for cheap. China Way is known for unbeatable specials and great-tasting food. You can eat Kung Pao Chicken and Shrimp Fried Rice for only $5.85 at lunchtime!
28. Unos Tacos
Let's taco 'bout these unmissable prices. Grilled steak, chicken, and chorizo tacos are only $3 each. Quesadillas and tostadas also come in below $10 each, so there are totally eats for your budget.
29. Silver Kati
For street Indian cheap eats, head over to the Pizitz. Their mimosas ($4.49) and chai ($2.39) bring you to a total $6.88.
30. Wings Plus #3
#3 will always be #1 in our hearts. Wings Plus has something for everybody and you won't have to break the bank. Check out this stunning: 10 wings, 2 sauces, fries and a 20oz drink for only $8.99.
Where do you go for cheap eats? Let us know on any social media @BhamNow.