Sponsored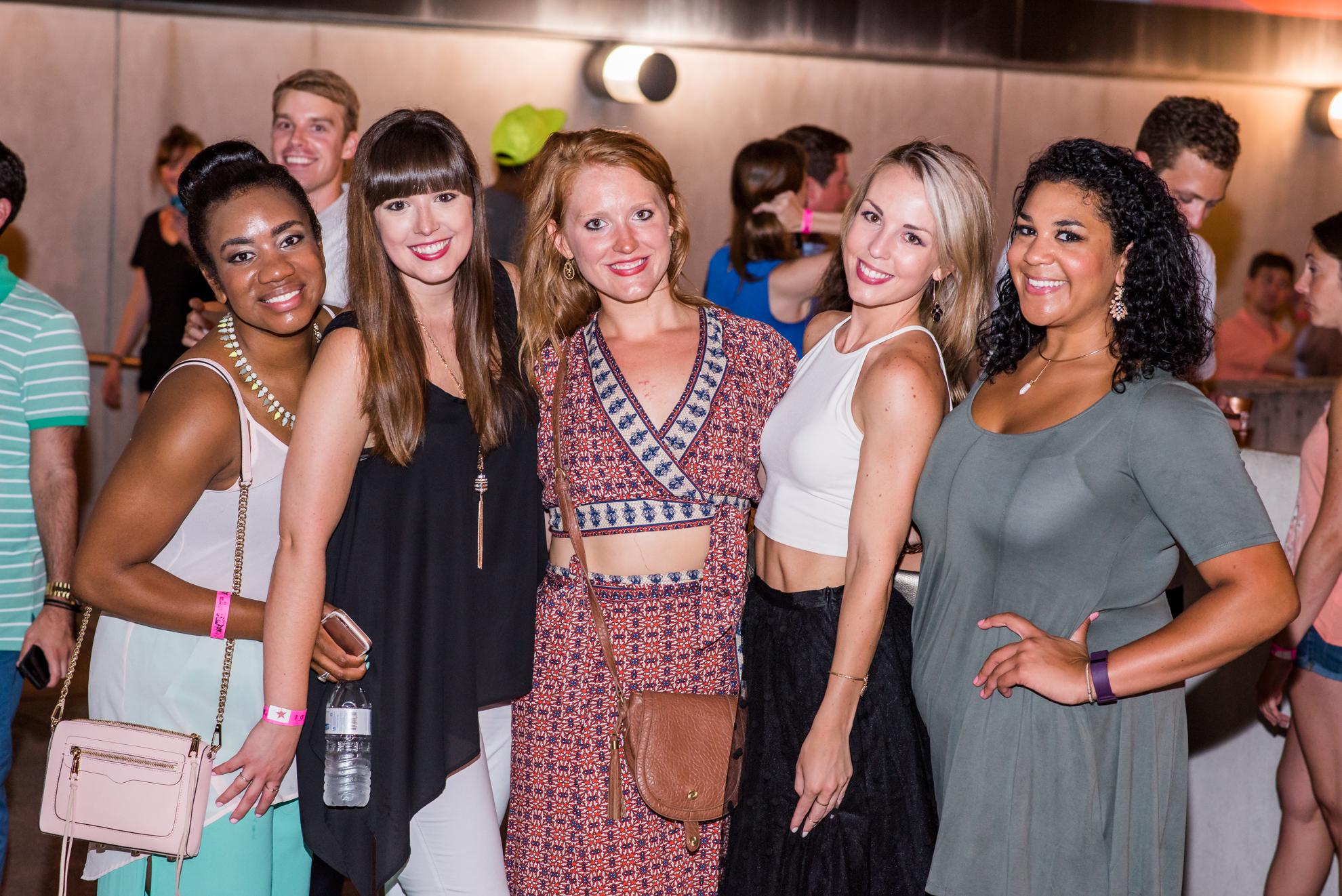 Looking for an evening of artful entertainment with your friends? Check out Art on the Rocks at the Birmingham Museum of Art (BMA) Friday, August 5, from 7-11PM.
Get your tickets now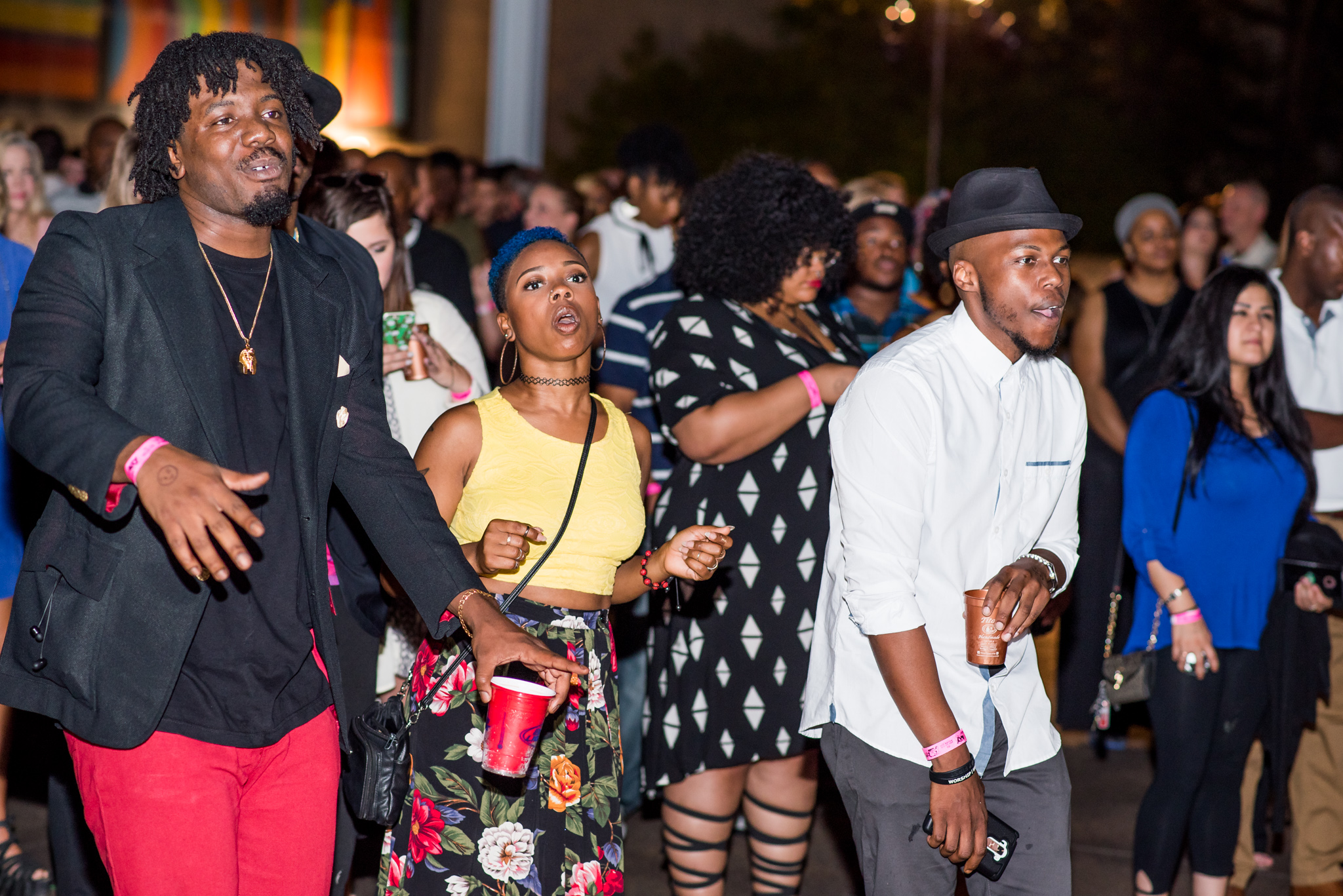 Art on the Rocks is the biggest art party in Birmingham, featuring Grammy Award-winning singer, songwriter and producer Eric Bellinger and the chance to paint alongside Brooklyn-based contemporary artist Rico Gaston.
Where: Birmingham Museum of Art, 2000 Reverend Abraham Woods Boulevard, Birmingham, AL 35203
When: Friday, August 5, 7-11PM
Price: $35 early birds + members; $45 non-members
Get tickets
Help Rico Gaston bring the energy from the Civil Rights movement into the present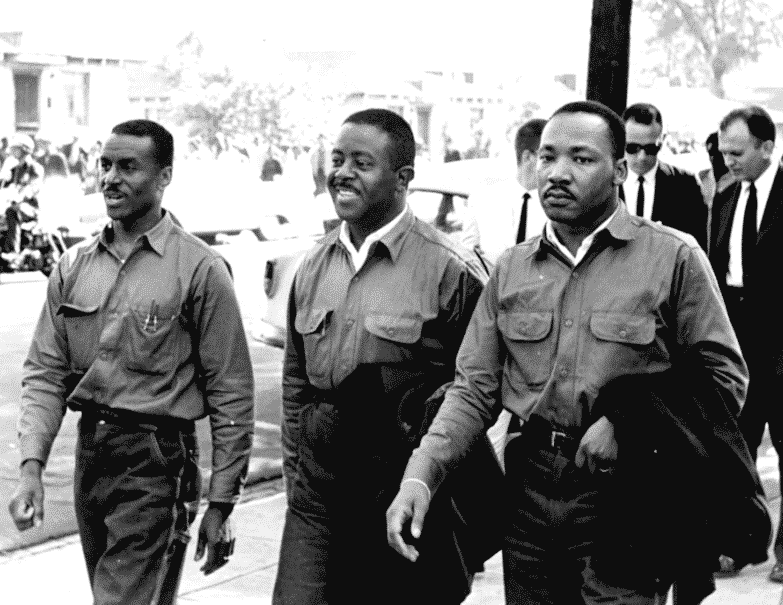 Back in 2020, we told y'all about the first iteration of Wall to Wall presented by PNC, featuring colorful works by Merritt Johnson. Now the BMA is getting ready for round two, featuring Rico Gaston, who will be in from New York.
His plan? To create two large-scale murals reflecting on two late Birmingham natives: the Reverend Fred Shuttlesworth and Sun Ra. Both commissioned pieces will adorn the museum walls for over a year:
"Fred S" reflects on the late Reverend Fred Shuttlesworth—it will be hand painted during Art on the Rocks, and will include a historic photo of the Reverend.
"Untitled (Sun, Moon, Love, Light)" is printed on vinyl wallpaper, drawing inspiration from the visual language and symbols that define Sun Ra's mythology.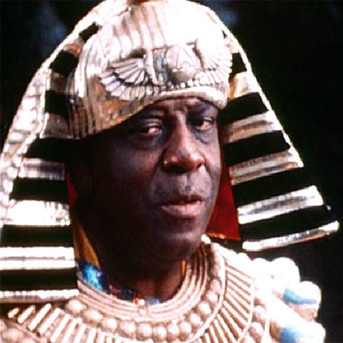 Here's where you come in. On Friday, August 5, Art on the Rocks attendees are invited to paint alongside Rico in the Museum's lobby to help complete the "Fred S" installation.
Gaston, who was born in Augusta Georgia and raised in Southern California, first visited The Magic City in October 2021. He'll be here for a total of eight days on this, his fourth visit.
"I look forward to being back to execute the mural and to engage the community through programs related to the project.

Each of my visits to Birmingham has been filled with so much richness and depth, engaging in powerful conversations around the city's rich and complex history with amazing members of the community. I am so thrilled to be coming back down and engaging with it all again."

Rico Gaston, Artist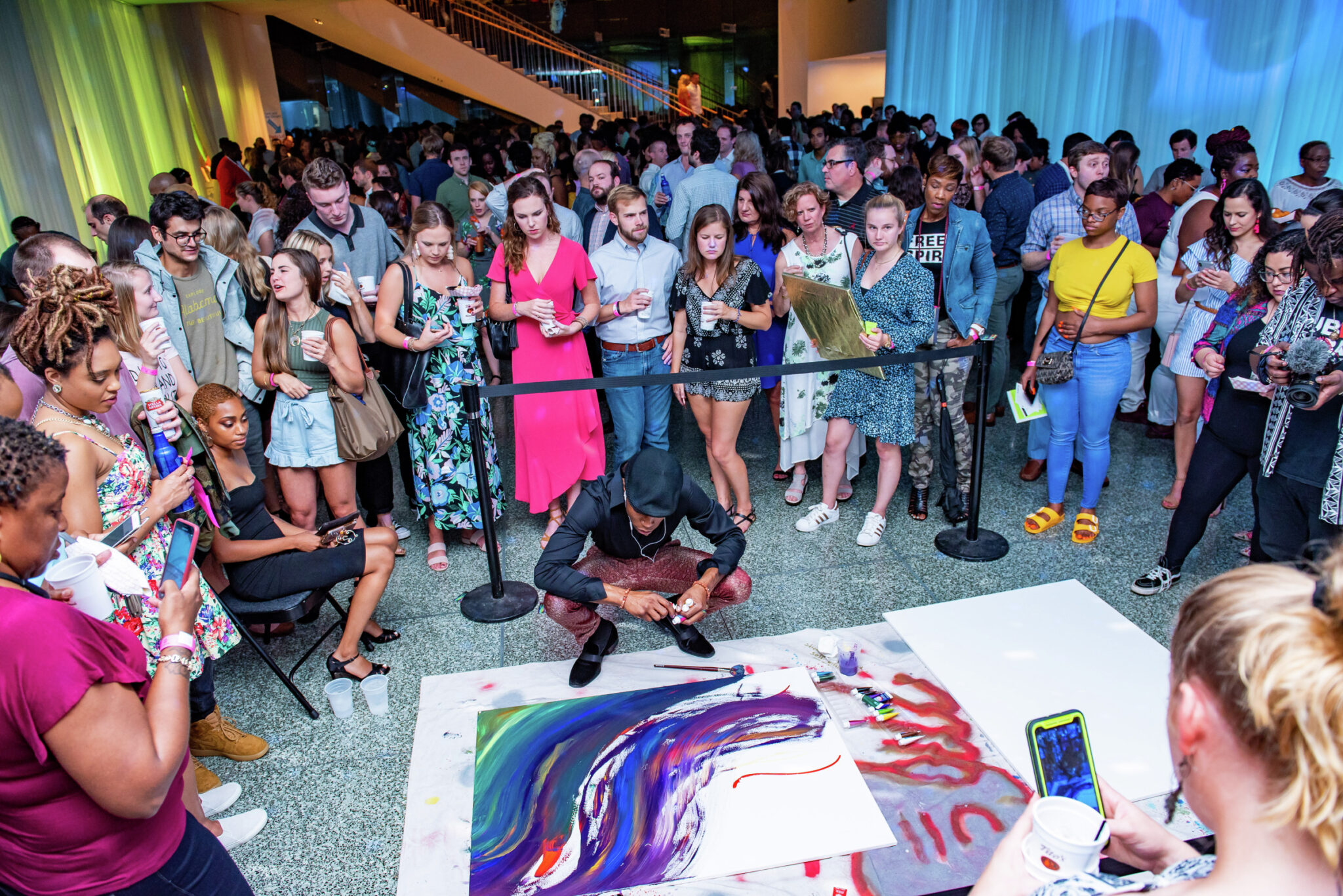 Check out Eric Bellinger
Eric Bellinger is a Grammy Award-winning R&B artist with more than 1 million followers on Instagram.
In June 2022, he hit the stage with Usher and Pharrell's "Something in the Water" Festival in DC. Then in early July 2022, he was featured in an NPR Tiny Desk Concert alongside Usher & Vedo.
There will be an art installation that serves as a dance party
Surround is a collaborative project by:
When you dance to the music, you become part of the art when your colorful shadow is projected onto the walls of the darkened gallery.
Get your tickets now for Art on the Rocks
Art on the Rocks has been bringing Birmingham's creative community to the BMA for an exciting night of artful entertainment since 2005.
Here's what else you can expect:
DJ Smartt will get the party going inside and DJ Steve-o will set the vibes in the outdoor Garden Lounge.
Photo ops: in the outdoor Garden Lounge, there will be a 360 photo booth and a photo opp installation by Culture to Create sponsored by Adams Beverages.
And more, including pop up break dance performances and a drag show on the outdoor terrace.
Wall to Wall presented by PNC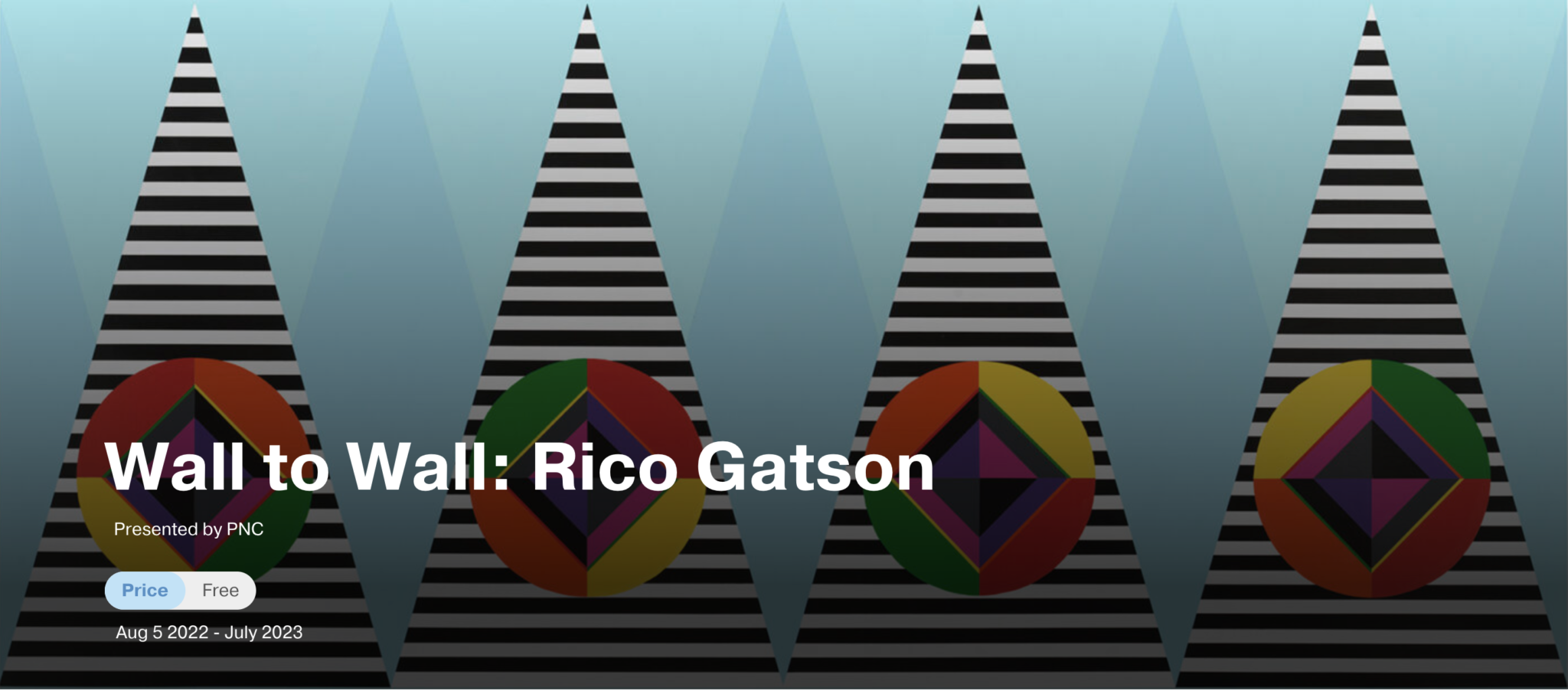 ICYMI, Wall to Wall presented by PNC is an ongoing project that invites artists to activate the Museum's lobby and cafe—places of exchange and communal gathering—with artwork inspired by the city.
The goal: create immersive, site-specific experiences created uniquely for the Museum.
That said, immersive experiences can be a lot for some people, so it's important to know that the diagonal lines and contrasting colors in this installation could be disorienting for people with sensory processing disorders.
The BMA does have KultureCity sensory bags as well as folding snap sunglasses available for free check out at the ground floor entrance.
Visit the Museum's access page for more information about accessibility.
Make plans now to head to Art on the Rocks August 5, 7-11PM. Get your tickets today.
Sponsored by: