Sponsored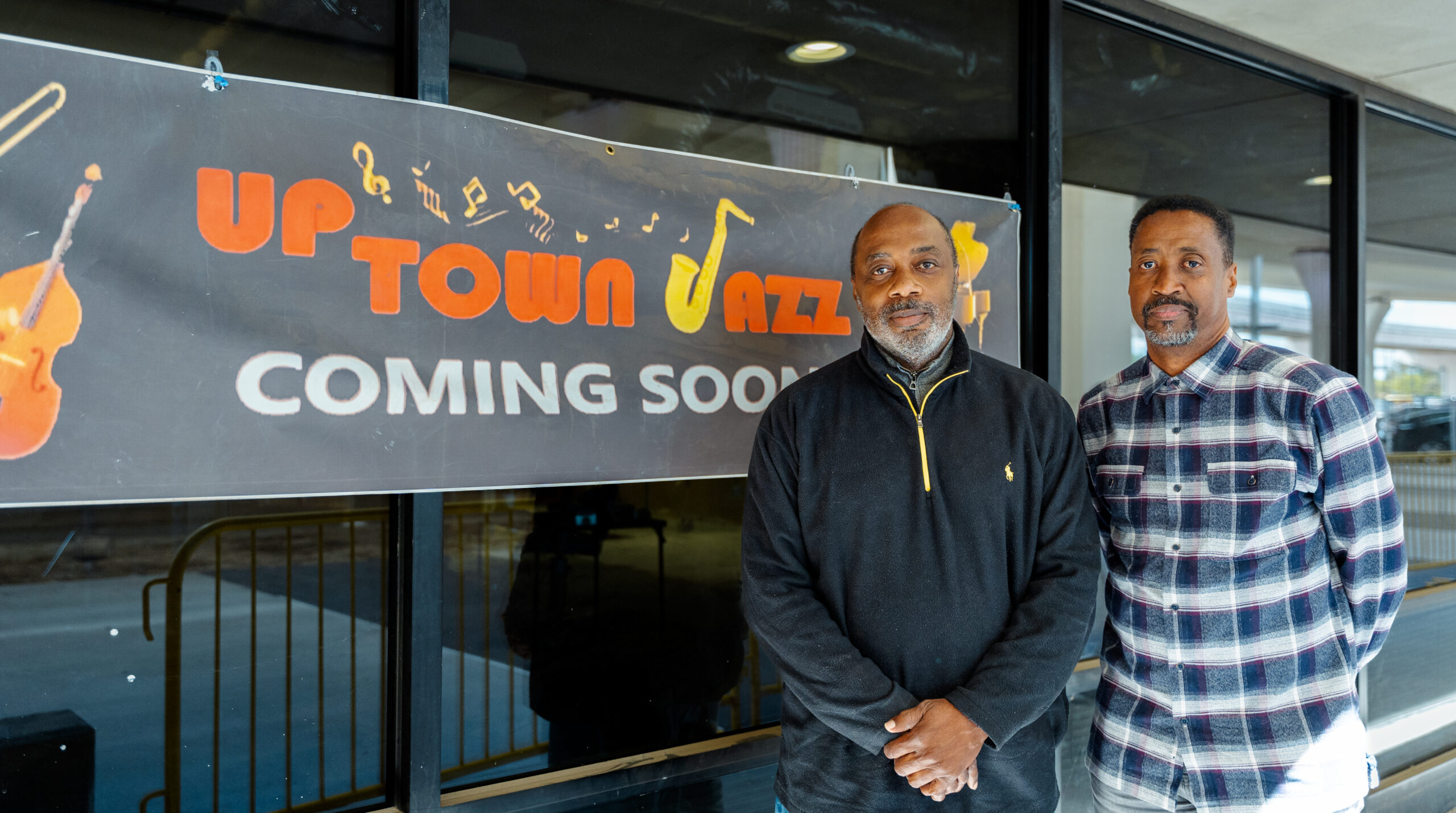 Fans of live jazz in The Magic City, listen up—a new music lounge is coming to Birmingham! We met with Rod Conwell and Patrick Chatman I, the owners of Uptown Jazz, to learn more about their upcoming lounge.
Meet Rod Conwell & Patrick Chatman I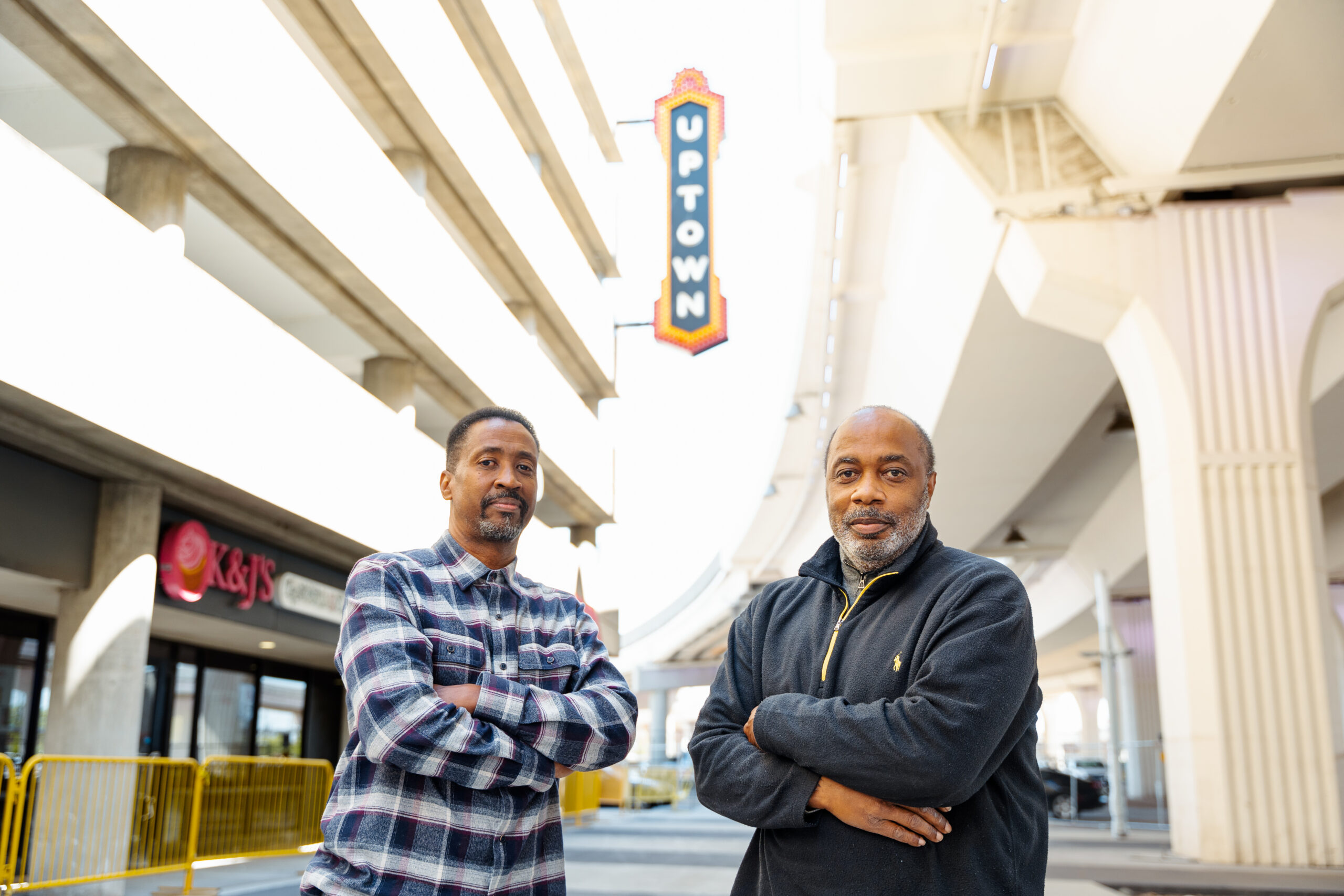 Born & raised in Smithfield, Uptown Jazz owners Rod Conwell and Patrick Chatman I are longtime Birminghamians. Rod and Patrick first became fast friends in elementary school, where they played football together. Although Rod moved away from Smithfield in the seventh grade, the duo reconnected in college at Alabama A&M.
Now, Rod and Patrick—along with their business partners Patrick Chatman II and Larry Forest—are working on something new: bringing a jazz lounge to Birmingham.
The Idea for Uptown Jazz
If you wanted to see live jazz on any given night in Birmingham, where would you go? According to Rod and Patrick, many of the jazz joints that were popular in Birmingham in the 80s, 90s and 2000s—such as 27th Street Jazz, Grundy's Music Room and Ona's Music Room—have all closed.
"A few years ago, Patrick and I were at a football game in the old neighborhood. My wife had just passed, so I was trying to gather myself and see what this next chapter of my life would be. One of the things my wife and I did each year was to visit the Seabreeze Jazz Festival in Panama City, and I started missing that tradition after she passed. That day, Patrick and I started talking about working on a project together. We are both passionate about jazz, so we thought why not put something together in the city we grew up in?"

Rod Conwell
Soon, Rod and Patrick started looking for potential locations for their new jazz lounge. Eventually, they landed on a spot in Uptown next to K&J's Elegant Pastries and close to Eugene's Hot Chicken. But why Uptown?
"It was a combination of us choosing Uptown and Uptown choosing us. Growing up, we would come here to Boutwell and the BJCC to see concerts, so we already had a lot of fond memories of this area. Right now, Uptown is such a vibrant and exciting part of the city, it's where all the action is. And so that's where we wanted to be."

Patrick Chatman I
Uptown Jazz — Coming June 2022
Address

:

2250 B 9th Avenue North, Birmingham AL 35203
"Uptown Jazz will be a lounge experience, where you can relax and enjoy great live music in a comfortable environment. And of course we'll have your favorite cocktails, both alcoholic and nonalcoholic. Although we won't serve food, we're looking to develop a partnership with some local food trucks and utilize the food courts at CityWalk BHAM."

Patrick Chatman I
As an upscale jazz lounge, Rod and Patrick plan to have Uptown Jazz open throughout the week with live jazz from both local and national performers.
"Right now, we're focusing on identifying the performers for our grand opening, and we've already talked with several potential entertainers. But you won't just see big, nationally-renowned names at Uptown Jazz. We want to see a nice mix of national, regional and local talent share the stage here at Uptown Jazz.

Our main objective is for Uptown Jazz to be the place that the community needs it to be, and not just in terms of entertainment. We're planning to offer free music classes to youth during the day—we're partnering with a local nonprofit to do that—and we're hoping to have some showcases there during the day for students."

Rod Conwell
According to Rod, Uptown Jazz is targeting an opening date between Memorial Day Weekend and the first week of June.
"Whether you've enjoyed jazz all your life or you want to develop a love for a new genre of music, Uptown Jazz is the place to be. Come for the live music, the drinks and to be amongst your peers in a safe and welcoming environment."

Rod Conwell
Excited to see Uptown Jazz open in Birmingham? Be sure to follow the @thebjcc on Instagram to stay in-the-know on what's happening in Uptown!
Sponsored by: