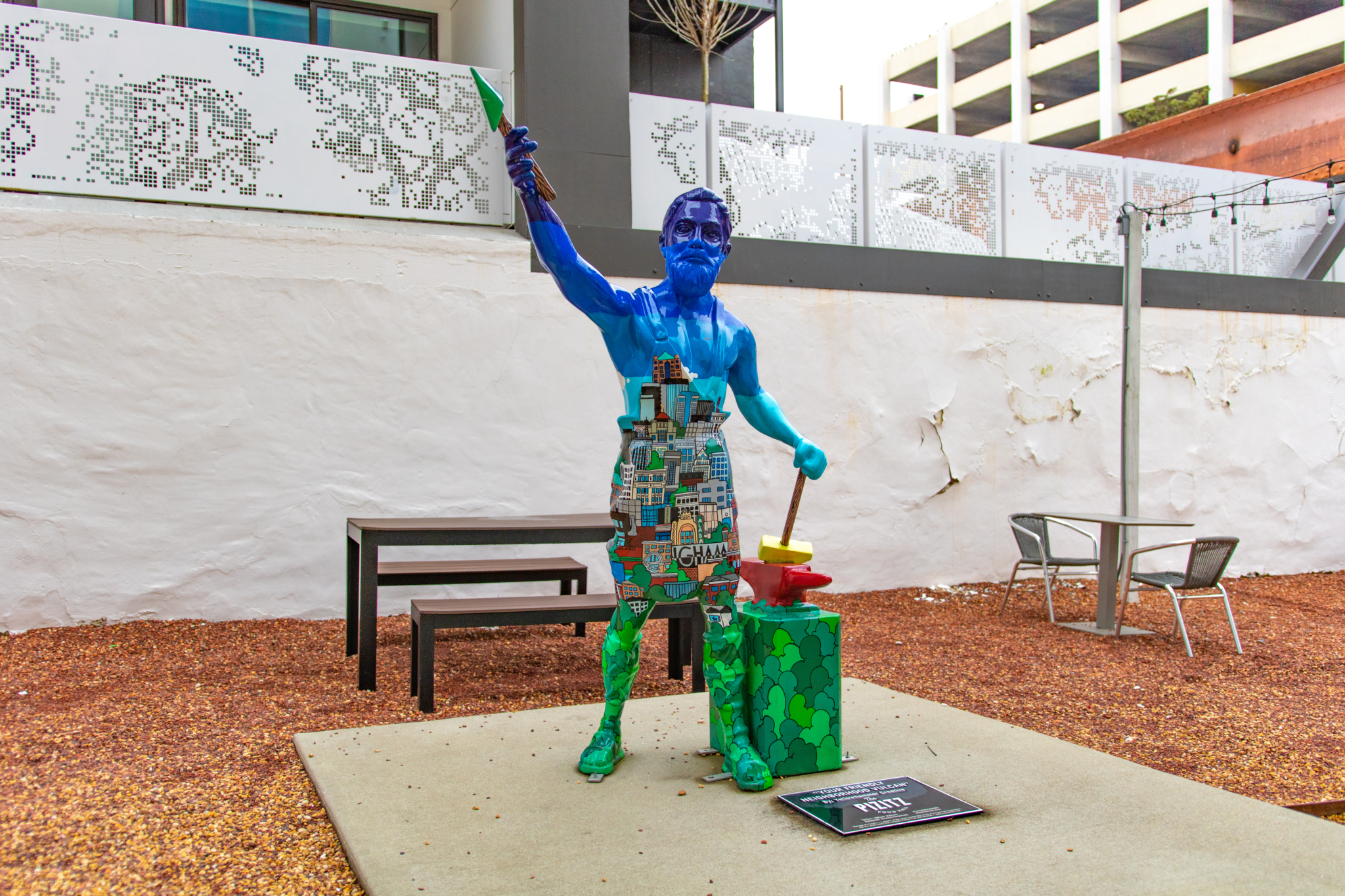 Everyone loves a parade — especially when it is led by our community's most recognizable symbol — Vulcan.
Earlier this week, the Homewood City Council voted to pay Vulcans on Parade to add a replica of Vulcan at Patriot Park to commemorate The World Games.
"With the World Games fast approaching, Homewood is excited to welcome thousands of visitors into our community, and surrounding areas," Homewood Mayor Patrick McClusky wrote in a statement to Bham Now. "Vulcan is a Birmingham icon, and Homewood has always had the pleasure of looking directly at his….um….backside from our beautiful downtown district."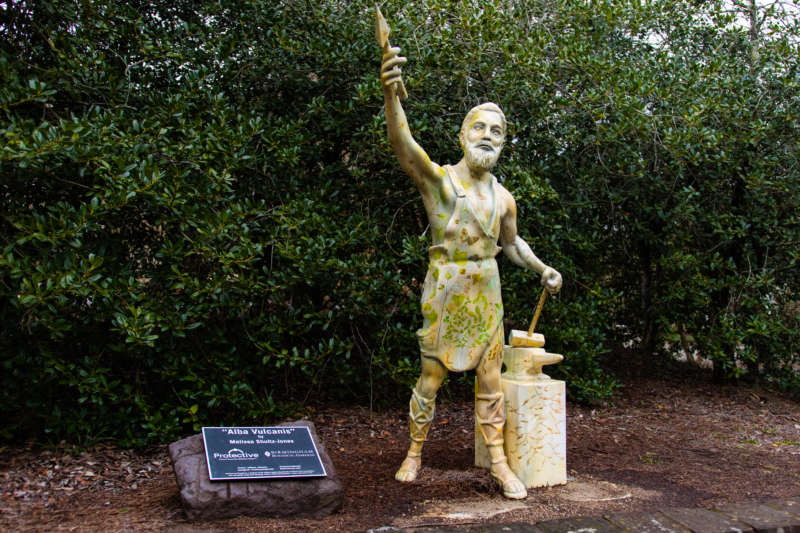 "We are excited to sponsor our own statue through the Vulcan on Parade event to show residents and visitors that we continue to support and work with Birmingham in making our entire area one of the most sought-after destinations in all of Alabama. I'm anxiously waiting to see the personal touch that Homewood will put on our Vulcan statue, and it will be exciting to unveil the finished product when the time comes!!"
What Are Vulcans On Parade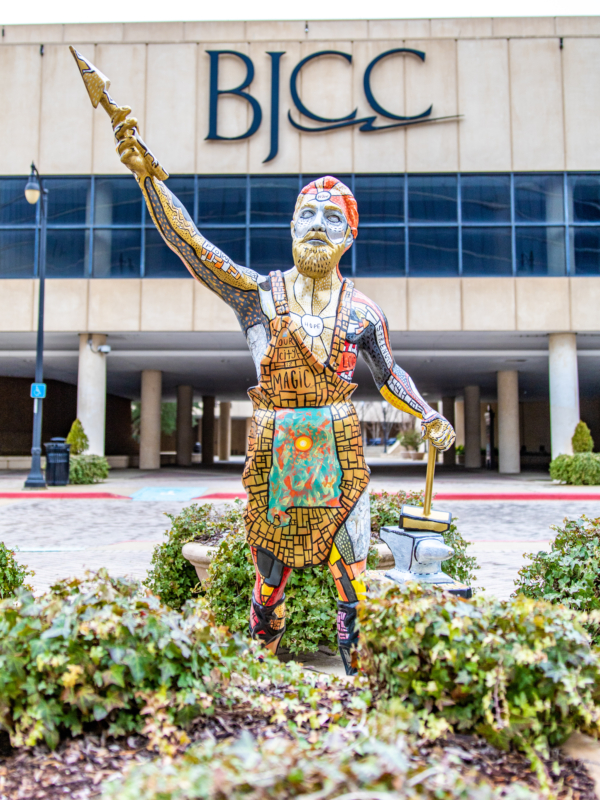 A project of the Vulcan Park and Museum Junior Board, Vulcans on Parade was launched as a community art project in August 2015.
Today, there are thirteen (13) miniature replicas of Vulcan. Each statue is an individually painted fiberglass replica of the Vulcan statue. Host sites work with local artists to give each replica a theme that fits the location.
Want to see the Vulcans On Parade? Here is where they can be seen: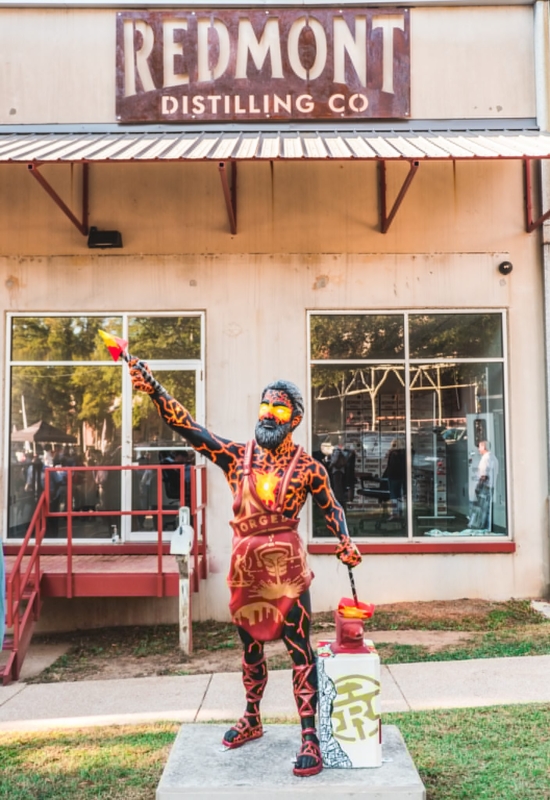 According to the Homewood Star, a local resident is also sponsoring a statue to go in Homewood's Central Park.
Want to learn more about Vulcan? Tour the Vulcan Park & Museum. And check out a new Alabama Short Stories podcast about the "Big Guy" by Homewood resident Shawn Wright.