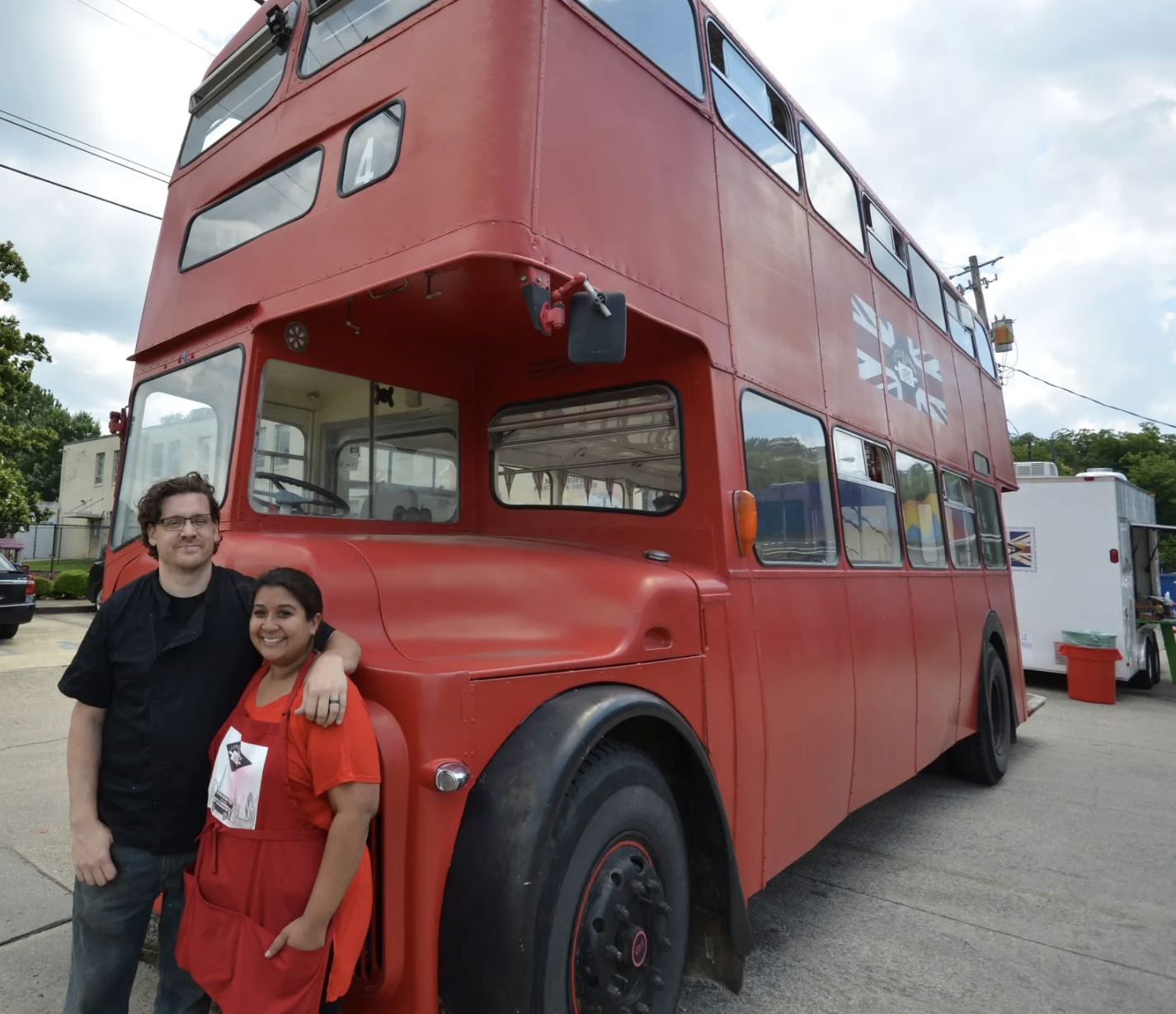 Say hello to your fave local British pub on the Cooking Channel! Little London Kitchen, located in the heart of Homewood, is the place to be if you're looking for an authentic meal from across the pond. Keep reading to find out how you can watch.
A little bit of history 🇬🇧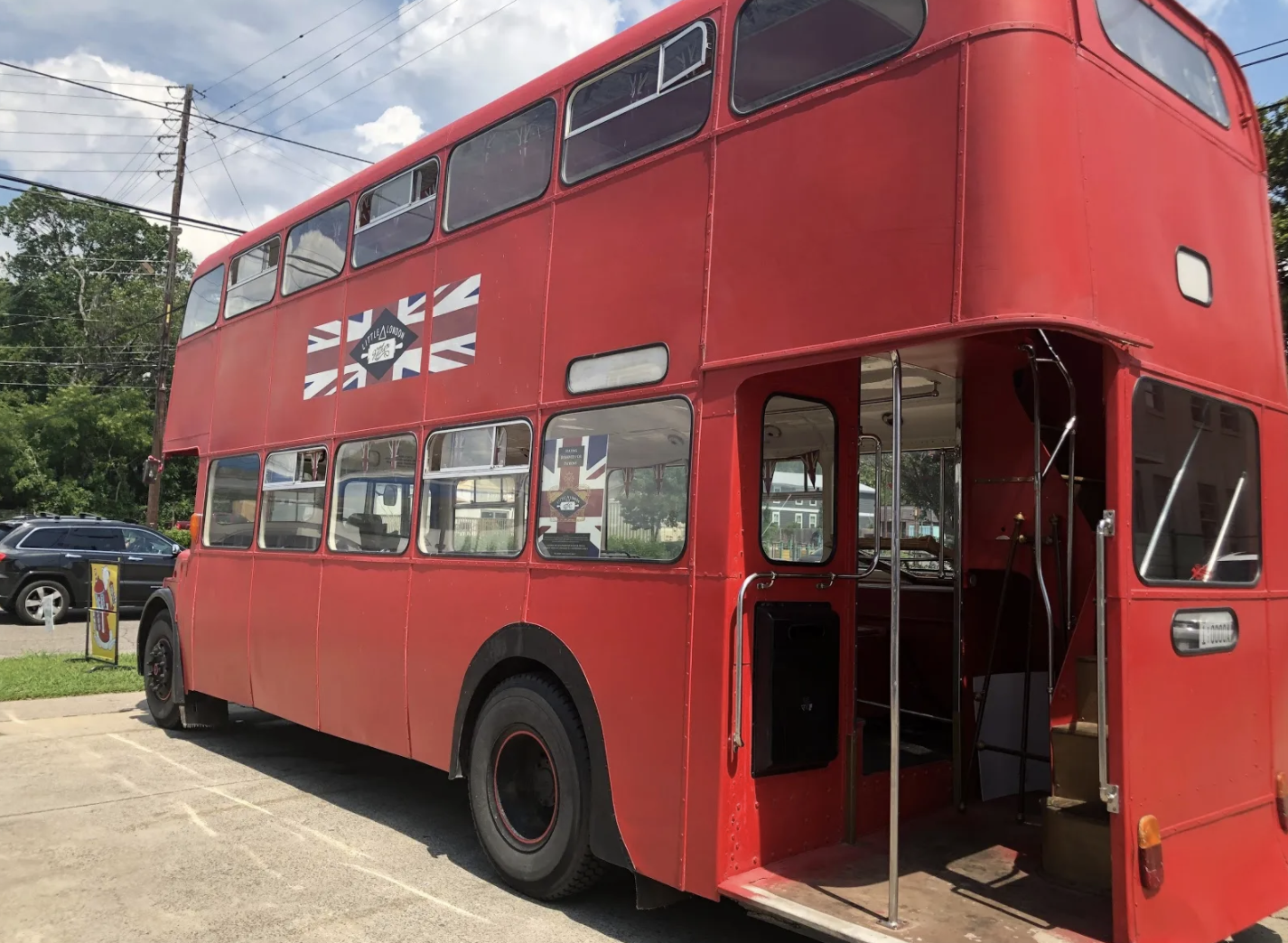 If you're a Birmingham local, chances are you've caught a glimpse of "The Duchess", a 1968 double-decker bus that's made its way from Britain to Bham.
While The Duchess and the Little London food truck still travel around for local events, they've also found a permanent home in the heart of Homewood.
Bea, originally hailing from London, and her Bham native husband Matthew started the Little London Kitchen to bring international flavors and British culture to our neck of the woods.
After a roller coaster of events over the past couple of years, they've officially made their second TV appearance with a feature on Food Paradise: Extra Crispy.
Here are some of their most popular menu items:
Fish and chips (not the crunchy kind)
Bangers and mash
Sausage rolls
"SpagBol" (Spaghetti Bolognese)
and much more.
Their cozy, British-inspired atmosphere and authentic eats keep people coming back for more. It's no wonder why they find themselves in the spotlight time and time again.
Catch them on the telly 📺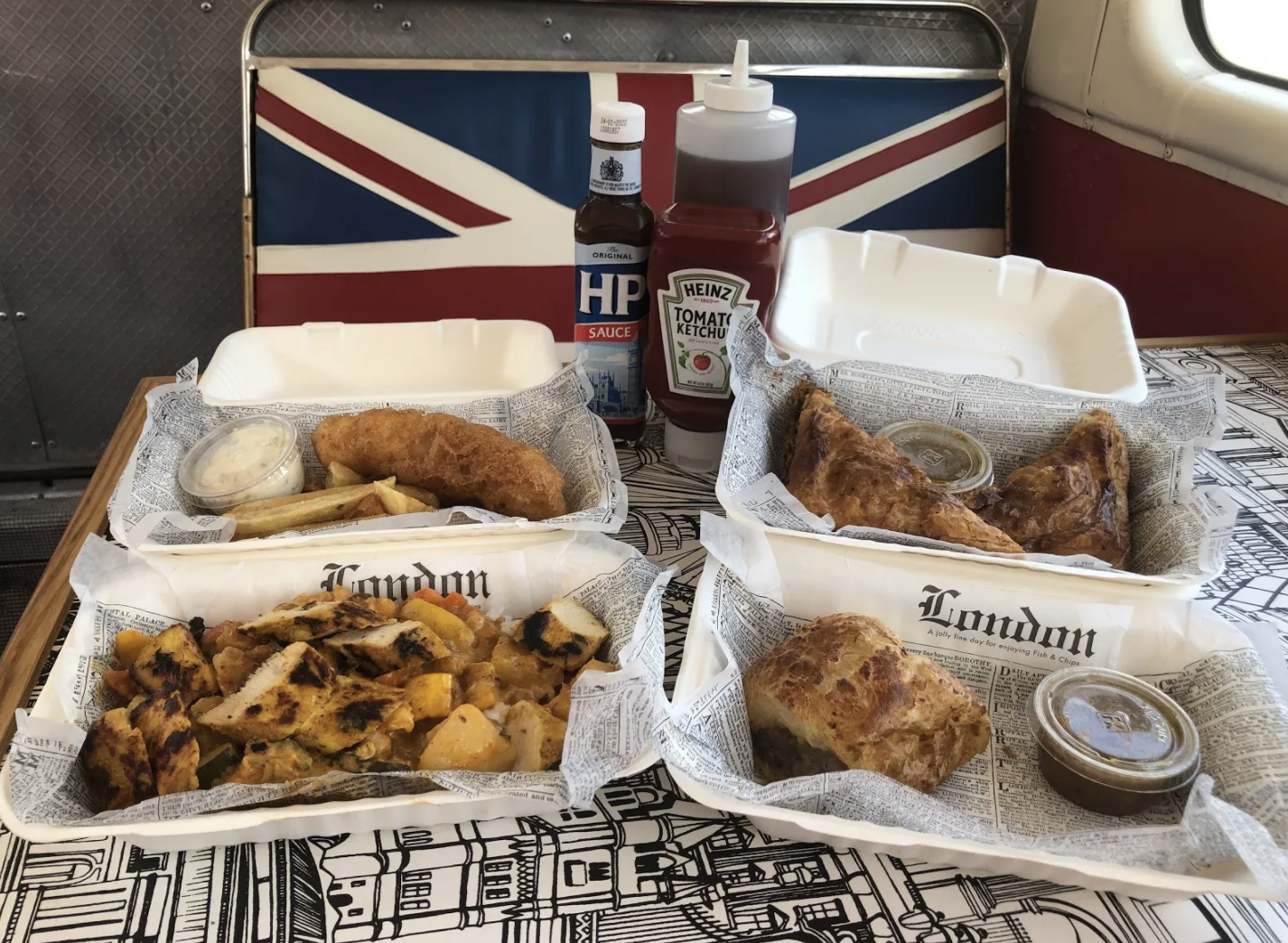 You can catch an inside look at the delicious dishes Little London Kitchen has to offer on Cooking Channel's Food Paradise: Extra Crispy.
Food Paradise airs every Wednesday on the Cooking Channel, taking viewers to the most delicious, belt-loosening spots in the country.
Little London Kitchen was featured on the "extra crispy" episode, where their authentic British fish and chips got a shoutout for its crunchy battered coating.
To date, the Kitchen has served more than 18,000 portions of the popular British dish, which comes with a delectable scratch-made tartar sauce.
The coveted dish is no stranger to the small screen either, making its Netflix debut on "Fresh, Fried and Crispy" back in June of 2021. Birmingham got its own episode in the series, where host Daym Drops tried dishes from Yo Mama's, Pursell Farms and of course, loaded potatoes and fish and chips from The Little London.
The Kitchen's extra crispy appearance has already aired, but in case you missed it, it'll be available to stream on Discovery+ soon!
Luckily for us, we can try the raved about dishes for ourselves:
For more buzzy news like this, sign up for our FREE daily newsletter delivered straight to your inbox.