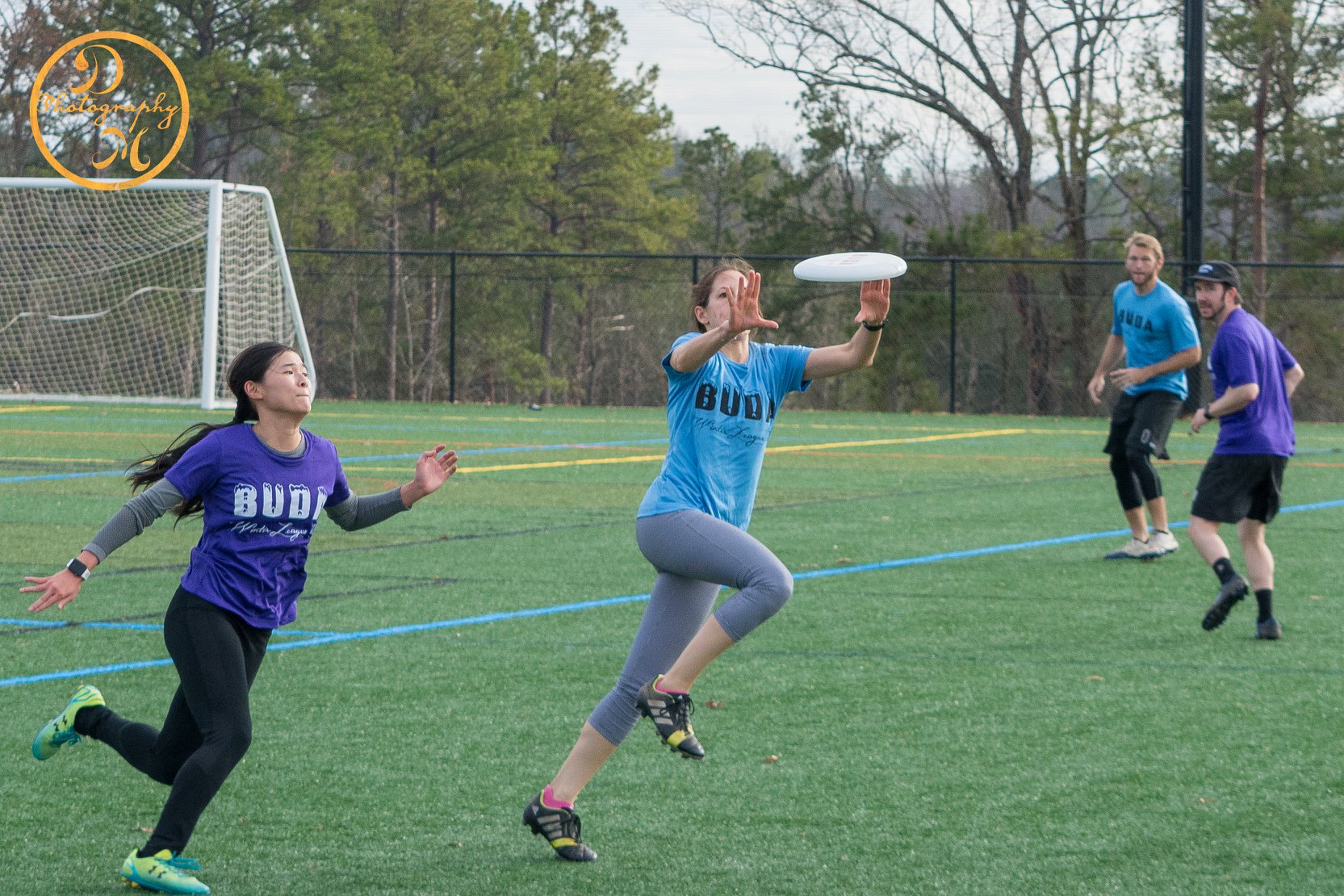 Looking for a community activity to get involved in this spring that helps you get moving and connects you with new friends? Birmingham Ultimate Disc Alliance has officially introduced a new all-women's league to their lineup. We got the inside scoop on why they started this league. Keep reading to learn more from a founder and sign up today.
What is Birmingham Ultimate Disc Alliance? 🥏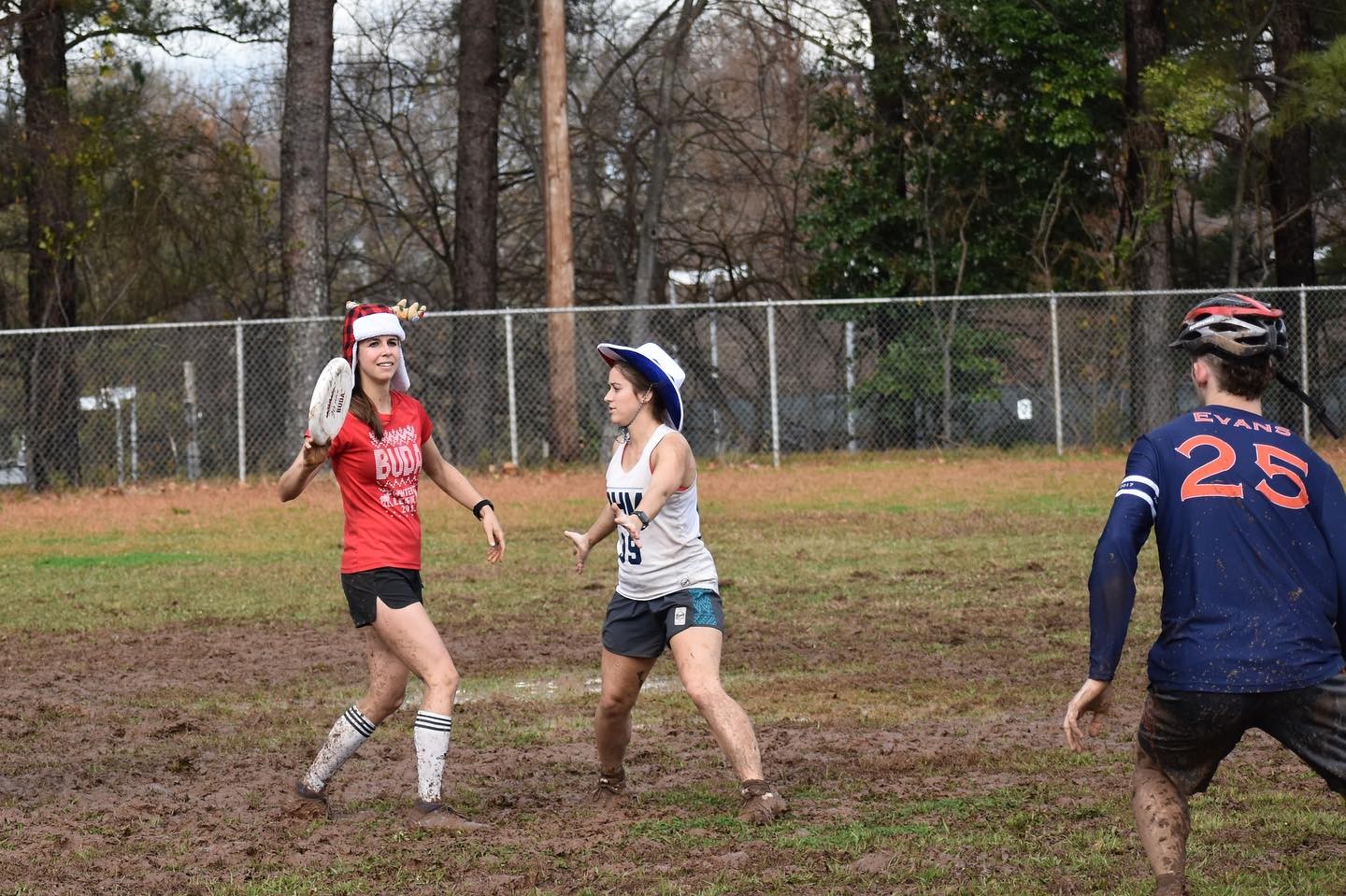 Big fan of Ultimate Frisbee? This non-contact team sport involves two seven-player teams playing with a disc.
Birmingham has a growing Ultimate scene, largely thanks to one group, the Birmingham Ultimate Disc Alliance (BUDA). BUDA is an alliance with competitive teams of Ultimate playing a series of games through the spring and summer. Want to know one of the coolest things about BUDA? Multiple players and teams have played competitively with USA Ultimate.
While BUDA has co-ed teams open for men and women, this year, they're introducing a brand-new women's only league. The Birmingham Ultimate Women's League is here to introduce even more women to the sport. We spoke to one of the women behind the new league to learn more about their inspiration and see why this is a can't-miss league.
"We chose to start an all-women's league because we want to increase skill and athleticism in the women's Ultimate community all while encouraging spirited play and creating a stress-free learning environment where all skill levels advance and gain knowledge and experience. Oftentimes, it can be a bit intimidating for new women to join a league without previous knowledge of the game."

Abbey Sedlacek, Birmingham Ultimate Women's League
The Women's League will include a weekly lesson on Ultimate Frisbee and the sport's rules, so any woman who joins will learn something new while they play.
Sign up for the league now 🤩
Why should you join the Birmingham Ultimate Women's League? Abbey said it best:
"The simple answer is that BUDA's leagues create an environment for individuals to meet and compete in a community-focused sport. I think it is important that our city is home to multiple community leagues that not only emphasize socialization but physical activity."

Abbey Sedlacek, Birmingham Ultimate Women's League
Who: Any woman 17+ years old | No experience or previous knowledge required
When: March 1 – April 26 | Tuesday nights, 6:30-8:30PM
Where: Altamont School | 4801 Altamont Rd S, Birmingham, AL 35222
Cost: $30
Will you be joining the Birmingham Ultimate Women's League? Tag us @BhamNow and let us know!