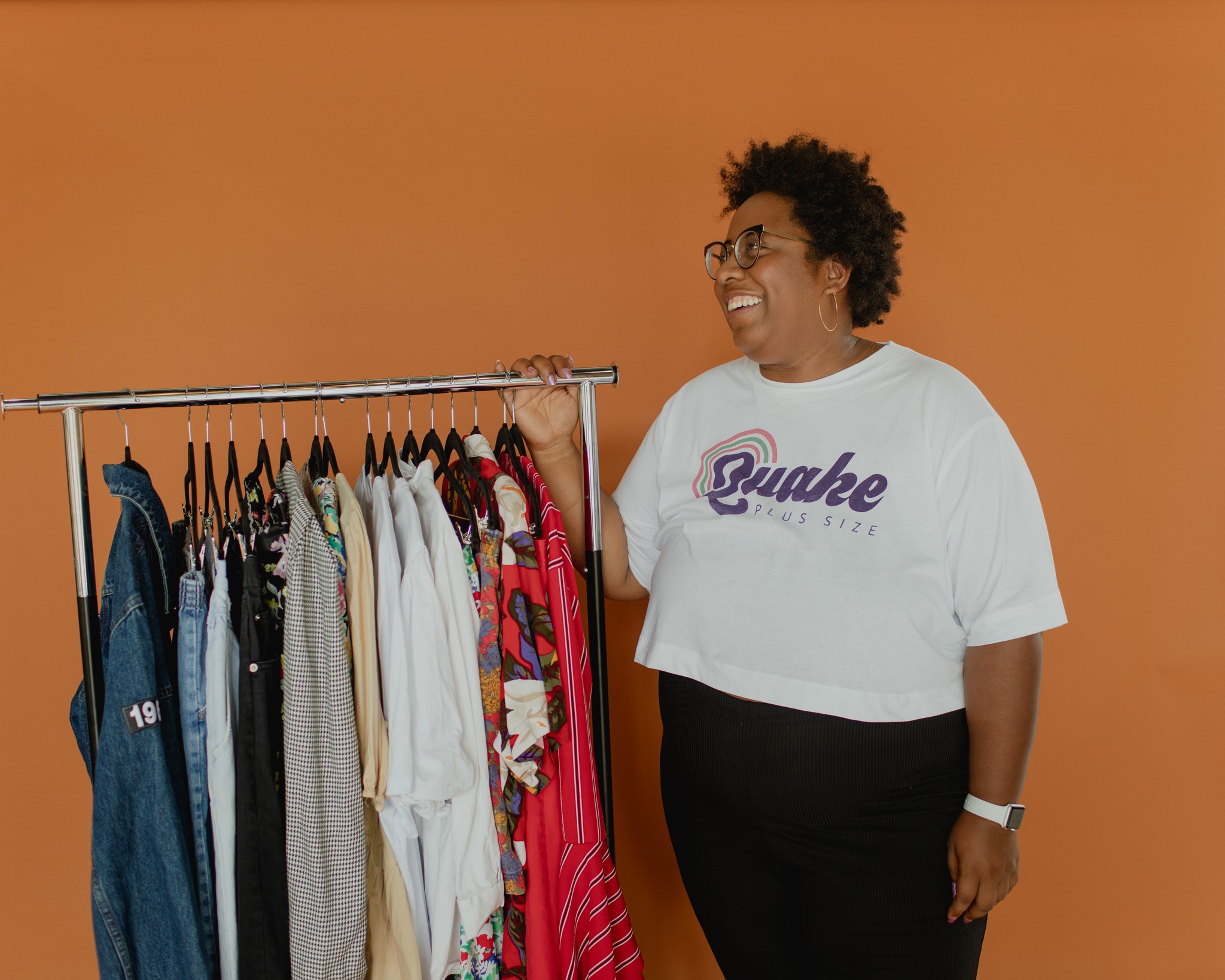 This Saturday, March 12, we're welcoming a new resale clothing shop that's completely Black-owned AND womxn-owned. Shop at Quake Plus Size's grand opening at MAKEbhm in Avondale. Keep reading for all the details.
Quake Plus Size is here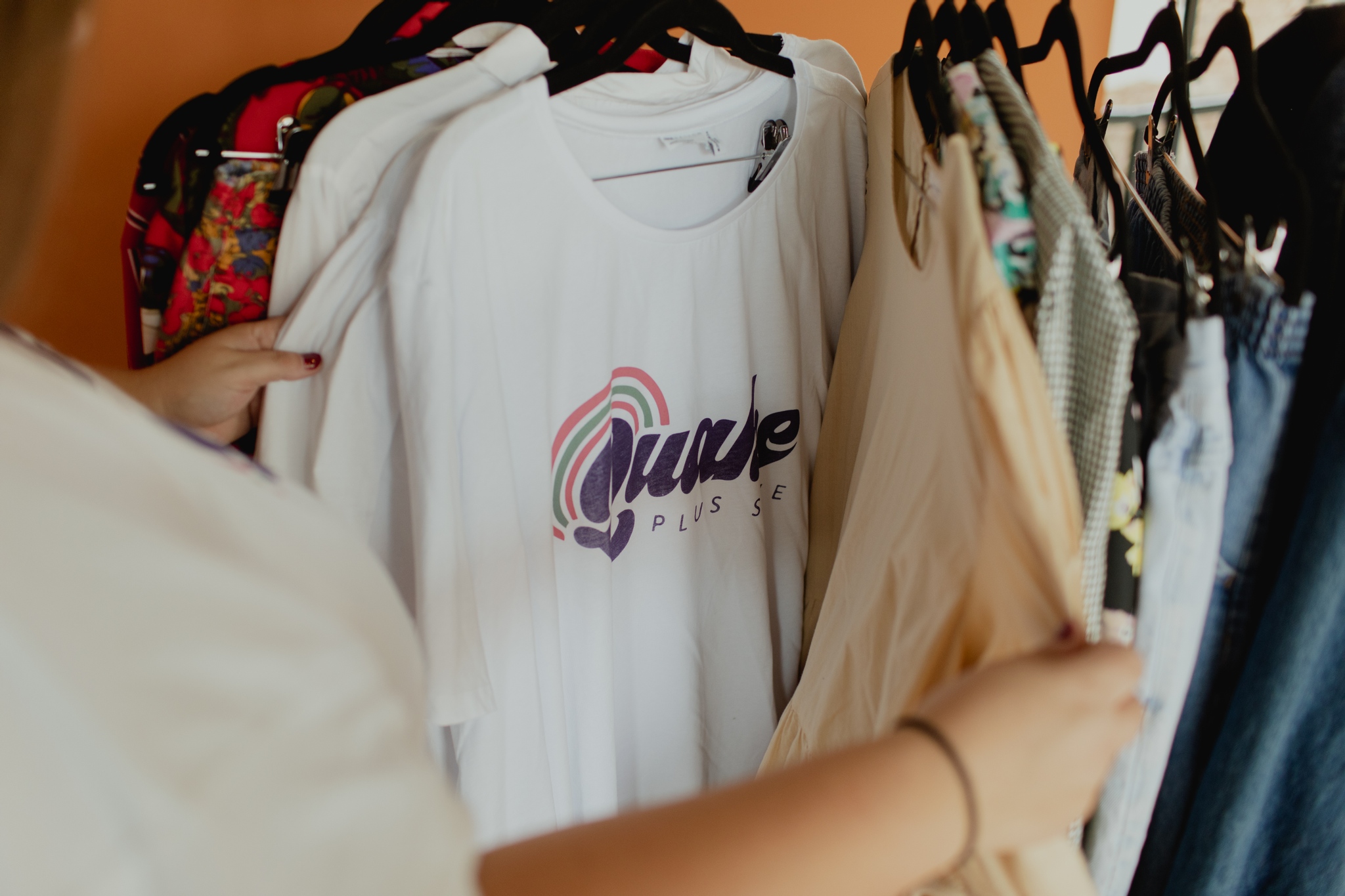 Here to shake things up, Quake Plus Size offers plus sizes for Birmingham womxn who want to express their creativity through fashion. This resale shop caters to people of every shape, size and style.
So no matter your gender, size or shape, this shop is meant to be a safe space for those wanting a more sustainable option for plus-size clothing. You can find them under the same roof as Wildhoney Flower Truck MAKEbhm.
When: Saturday, March 12, 2022 from noon-4PM
1. Black-owned and Womxn-owned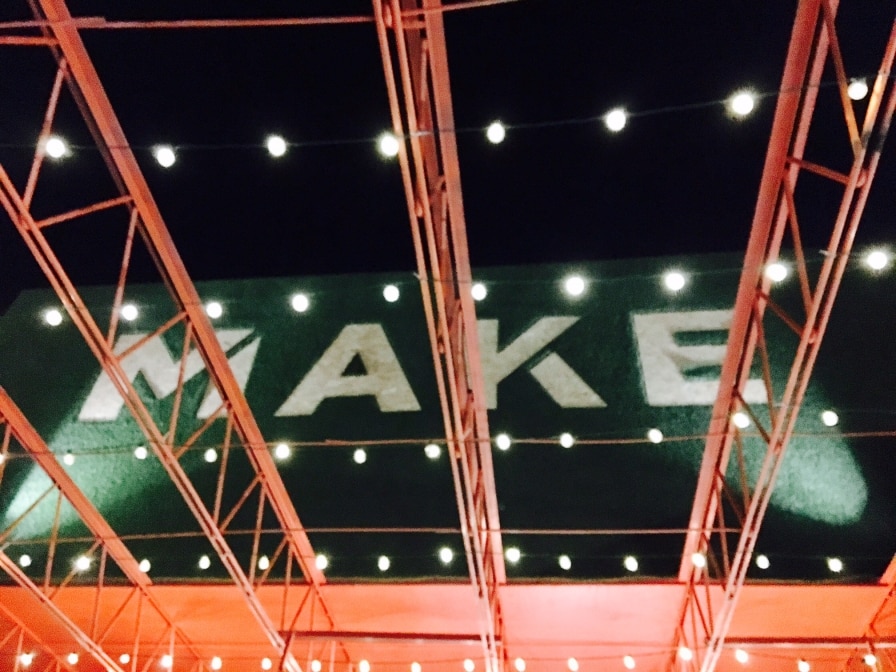 It's so important to see diversity thrive in our city. That's why we're excited to see Quake Plus Size open its store to the public at MAKE. They'll be sharing a space with Wild Honey Flower Studios.
BONUS: 6 of the freshest florals in Birmingham to brighten up your home
2. Resale clothes that fit ALL bodies
"I'm plus-size and have been plus-sized my entire life. It's been hard for me to find clothing, especially things that speak to my personal style. A great way for a person to live their truth is to show it through the clothes they wear. Quake was born out of that."

Kayla Stinnett, HBIC Quake Plus Size
They have a range of fashionable styles and sizes. It's not just "men's" and "women's" but a mix of plus size clothes that appeals to all gender identities.
Later this month, Quake will open an e-commerce site for shopping online. You can also find them at their next pop-up shop at Cahaba Brewing, an event celebrating womxn and craft beer.
3. Clothes reflect OUR community
"I source clothing from thrift stores, consigment ships, and the community in Birmingham. We try to be inclusive as possible not only in sizes but gender identities."

Kayla Stinnett, HBIC Quake Plus Size
If you're looking to focus on a more sustainable wardrobe, then you'll want to shop at Quake Plus Size. The founder, Kayla Stinnett, finds most of the clothes from people in the community and thrift stores.
Find out why thrifting is on the rise + how you can successfully thrift in Birmingham.
Will you be shopping here on March 12? Tag @BhamNow on social and let us know.