Sponsored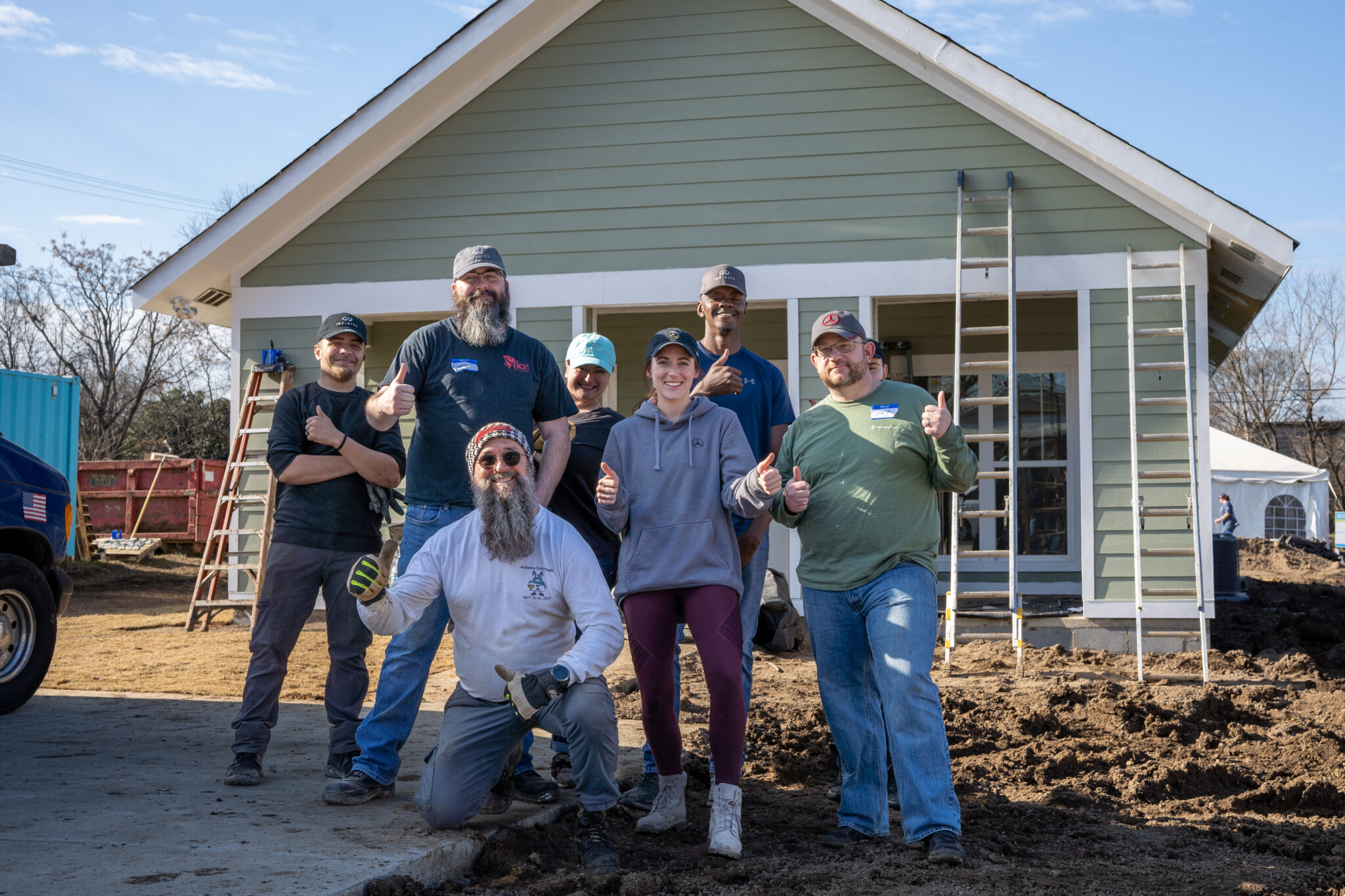 Throughout December, dozens of volunteers teamed up to help with Habitat for Humanity Birmingham's Home for the Holidays. An annual home-building tradition, Home for the Holidays enables deserving families to have a home that fits their needs. We made a trip to the work site in Bessemer to learn more.
Looking to cruise into the New Year with a new vehicle? Click here to check out available inventory at Mercedes-Benz of Birmingham.
What is Home for the Holidays?
On Monday, November 30th, Habitat for Humanity of Greater Birmingham and their community partnerships kicked off their annual Home for the Holidays house build. Their goal? Build new homes for two deserving families in Bessemer.
"This Habitat for Humanity build has been a lot of fun! A lot of going up and down ladders, but it's great to be out here with friends and co-workers doing good work for a good cause."

Shane Perkins, Mercedes-Benz of Birmingham
The annual 10-day home building project has been a proud tradition since 2003. Hundreds of volunteers from corporate sponsors, such as Mercedes-Benz of Birmingham and INFINTI of Birmingham, came out to help with the home construction—painting, laying sod, installing drywall and much more.
"It is very important for us to have the support of our corporate sponsors. The home owners have been out here every day getting to meet the volunteers that are helping them get in their new homes in two and a half weeks. It's really incredible to have so much support and to have these corporate sponsors out year after year to get these families Home for the Holidays!"

A representative from Habitat for Humanity Birmingham
Meet the new Homeowners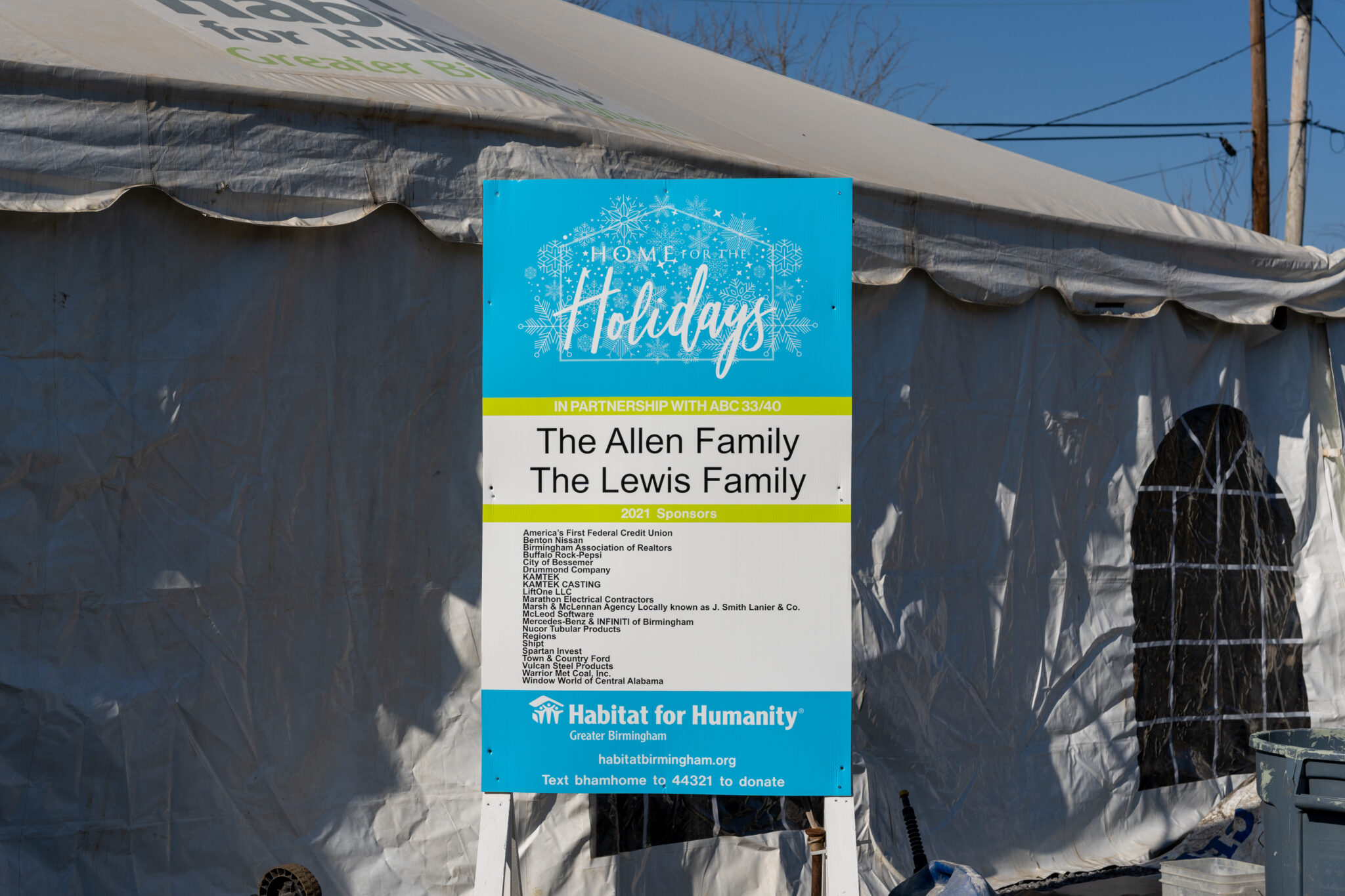 In order to qualify for Habitat for Humanity Birmingham's program, homeowners must meet three criteria:
Need, which may be determined based on poor/dangerous living conditions, overcrowding or if rent is more than 30% of a family's gross income.
Partnership, which requires homeowners to commit to 300 "sweat equity" (volunteer) hours, 14 hours of homeowner education workshops and other requirements.
Ability to pay a no-interest mortgage, including a down payment.
This year, Habitat for Humanity Birmingham partnered with two incredibly deserving families for their Home for the Holidays build:
Yuvonka Lewis
Born & raised in Fairfield, Yuvonka graduated from Fairfield High School and attended Jacksonville State University. Afterwards, she moved to Richmond, VA and earned a Bachelor's in Criminal Justice from Virginia State University.
While in Virginia, Yuvonka served in the Army Reserve, worked as a Juvenile Correction Office and a Deputy Sheriff. However, Yuvonka had to retire when diagnosed with Multiple Sclerosis.
In her free time, Yuvonka enjoys volunteering with her church and participating in water aerobics at the local senior center.
Yuvonka says, "This is truly a blessing to become a homeowner." She is looking forward to having a home that will have the necessary accommodations to make her life easier and a place to call her own.
Jameria Allen
A Bessemer native, Jameria lost her sight at the age of 20. However, she has not let this setback stop her from living her life, and she feels blessed to have her pastor and family nearby to help.
Currently, Jameria works as the Desk Clerk at Plantation Manor Nursing Home, and enjoys taking care of her niece and nephew while spending time with her family.
Jameria says, "I really thank you for sponsoring me during this time." She is excited to change her life.
Looking to cruise into the New Year with a new vehicle? Click here to check out available inventory at Mercedes-Benz of Birmingham.
Want to help with future Habitat or Humanity builds in Birmingham?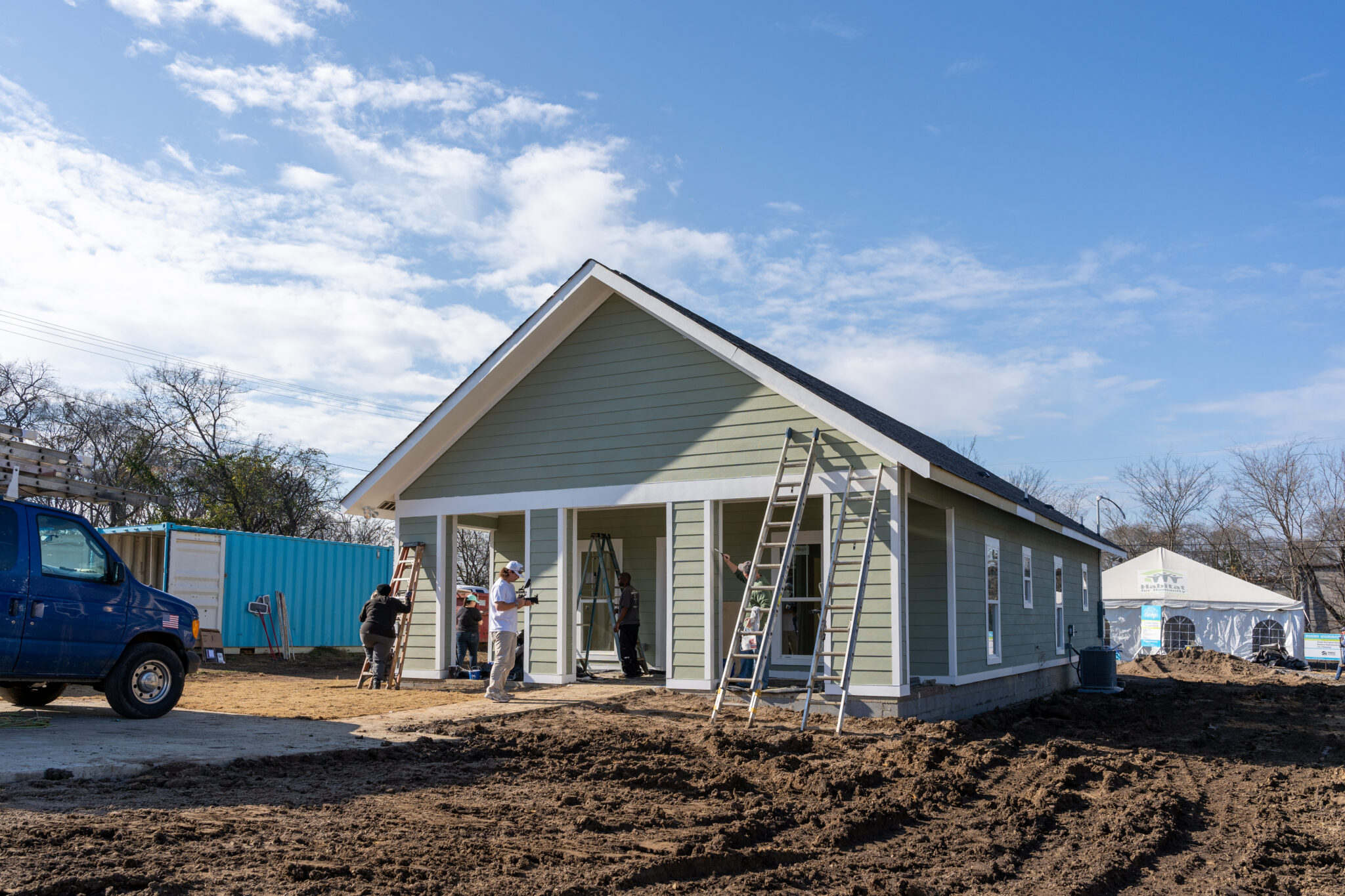 Want to get involved in the next Habitat for Humanity build in the Birmingham area? There are several ways you & your organization can get involved!
Volunteers are the heart and soul of Habitat for Humanity, donating their time to help build & renovate houses for Habitat.
In addition, donations both large and small help make each Habitat for Humanity build possible. In fact, 100% of your donation goes to supporting Habitat Birmingham's housing programs.
Looking to cruise into the New Year with a new vehicle? Click here to check out available inventory at Mercedes-Benz of Birmingham.
Have you been involved in a Habitat for Humanity build in Birmingham? Tag us @bhamnow to let us know!
Sponsored by: