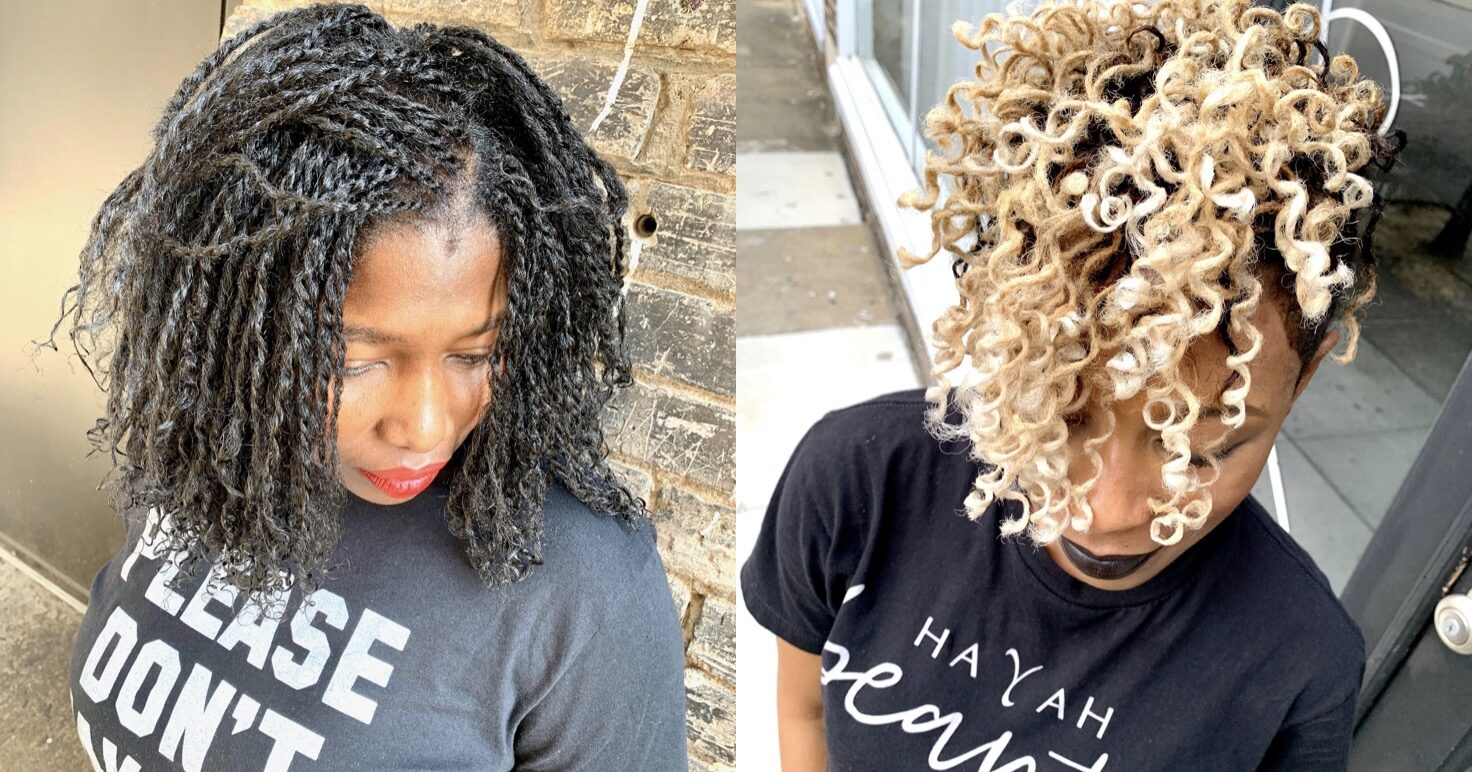 Need a new hairdo for those upcoming Christmas photos? These four Birmingham natural hair spots offer amazing protective styles that will have you ready for the holidays. You can get styles like knotless braids, flat twists and even crochet braids. Check it out.
1. Hayah Beauty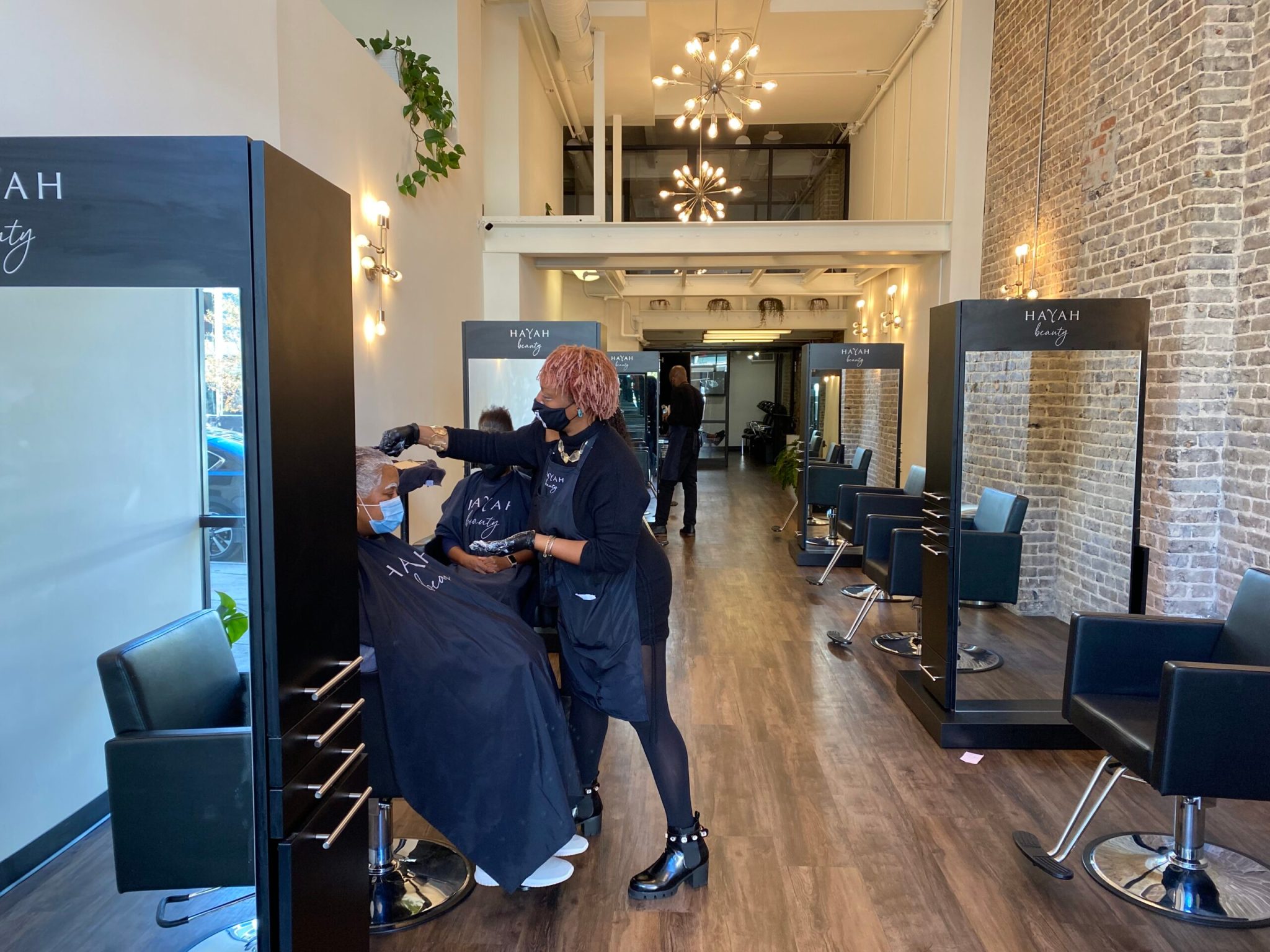 If you don't know, Hayah Beauty is a Birmingham natural hair salons. They are all about natural luxury, versatile styles that will bring your inner beauty to the forefront. If you want a style that will have everyone asking what shop you went to, I recommend getting Peace locs—a Hayah Beauty creation.
Try a style from Hayah Beauty
Location: 2025 First Avenue North Birmingham, AL 35203
Contact: 205-703-8022
2. New Day Barber & Style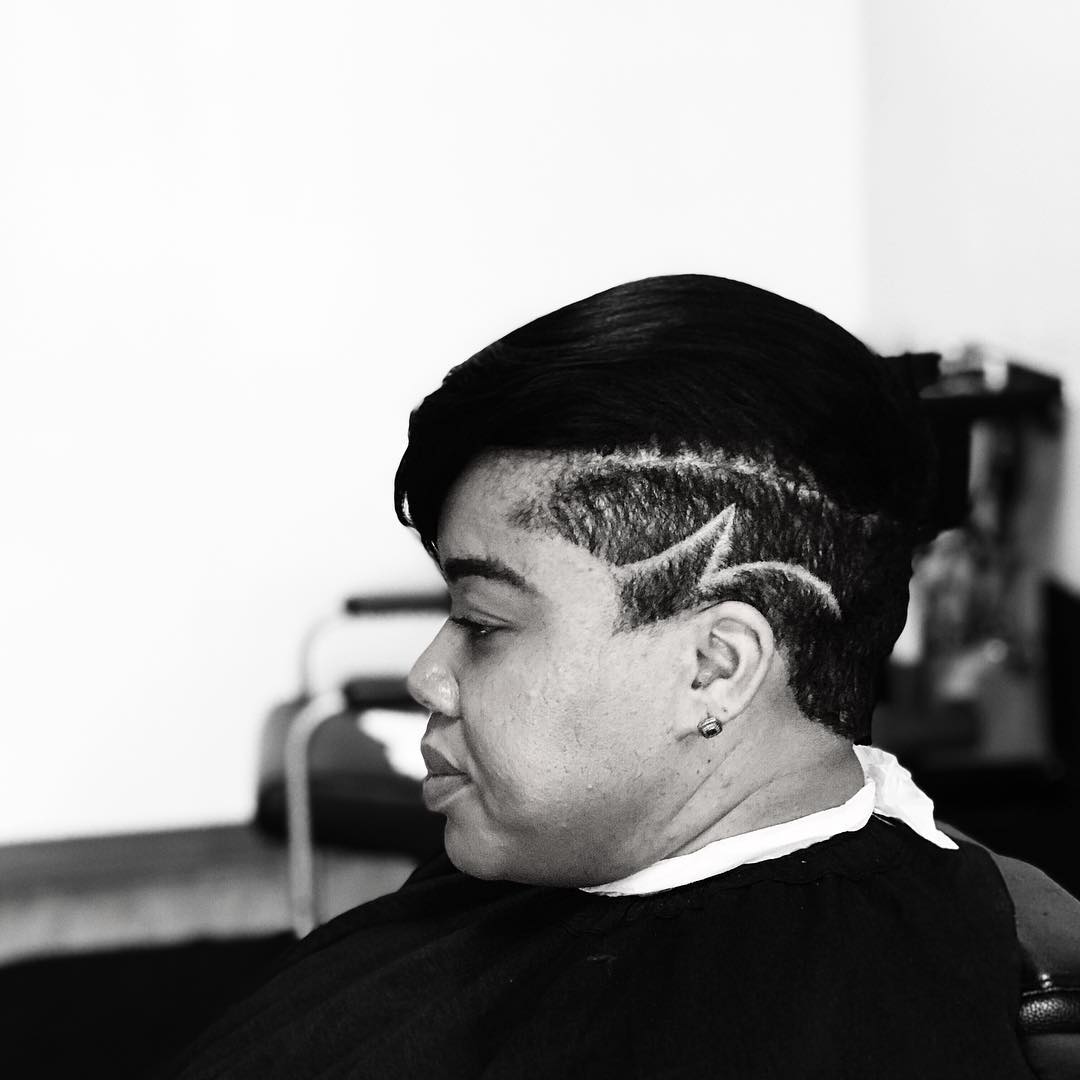 Looking to do something different with your low-cut? I recommend booking an appointment at New Day Barber and Style. They offer barber services and natural hair styling, so you can get cornrows with a sharp taper and design all in one place. Did you know that you can get a facial and have a team member do your hair at YOUR home? What a bonus!
Location: 1205 Second Avenue South Birmingham, AL 35233
Contact: 205-567-4193
3. Swoope Hair Natural Hair Lounge
Rather rock your natural tresses this Christmas? Swoope Hair Studio specializes in hairstyles that will protect your hair and have all eyes on you. They offer styles that include:
Rodsets
Flat twists
Signature Swoope press (silk press)
Twist outs
Pro tip: Swoope Hair is offering 15% off on winter protective styles this month.
4. Braider4U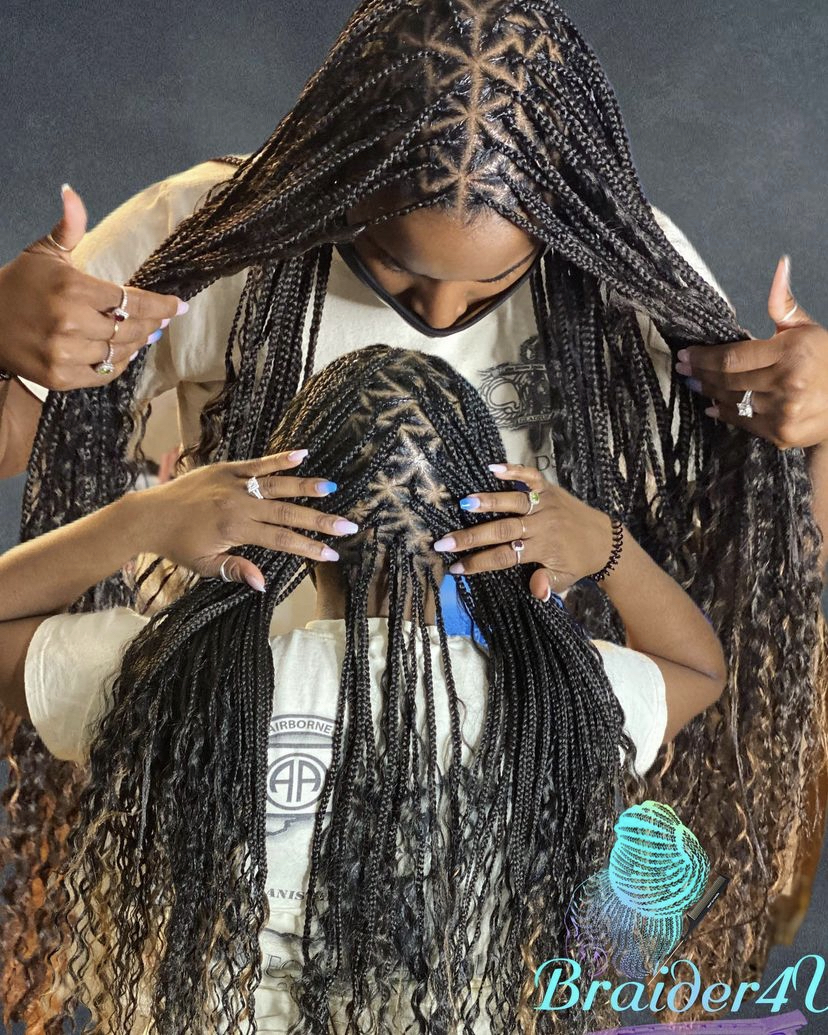 Braider4U is slaying protective styles with a passion. Specializing in natural hair and braids, protective style options seem endless. Style services include:
Crochets
Feeder braids
Knotless braids
Faux locs
Tribal braids
Twists
Check out its '12 Deals of Christmas' for special offers on services and original, pure Braider4U Growth Oil Serum.
Location: 6704 Grasselli Road Suite F, Fairfield, AL 35064
Contact: 205-503-9270
What protective style will you be getting for the holidays from these Birmingham natural hair shops? Tag us @BhamNow on socials and let us know. Don't forget to sign up for our FREE newsletter!