Sponsored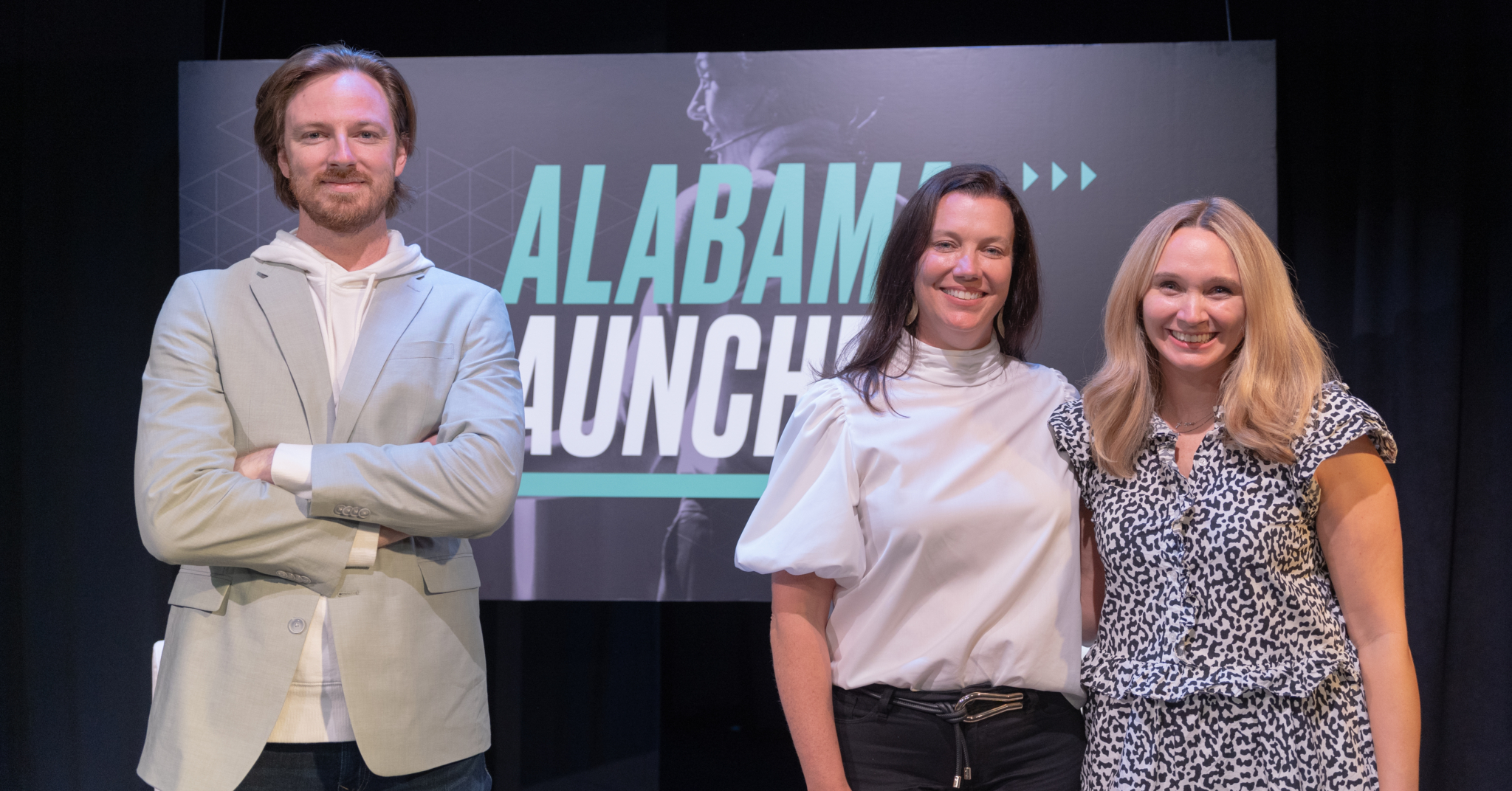 On Thursday, August 26th, eight startups from across the state traveled to Birmingham's Red Mountain Theatre to pitch their businesses during the Alabama Launchpad Cycle 2 Virtual Finale. The prize? A share of $75K in seed funding!
Think your startup has what it takes? Learn more about Alabama Launchpad and click here to apply for Cycle 3!
Up to Speed on Alabama Launchpad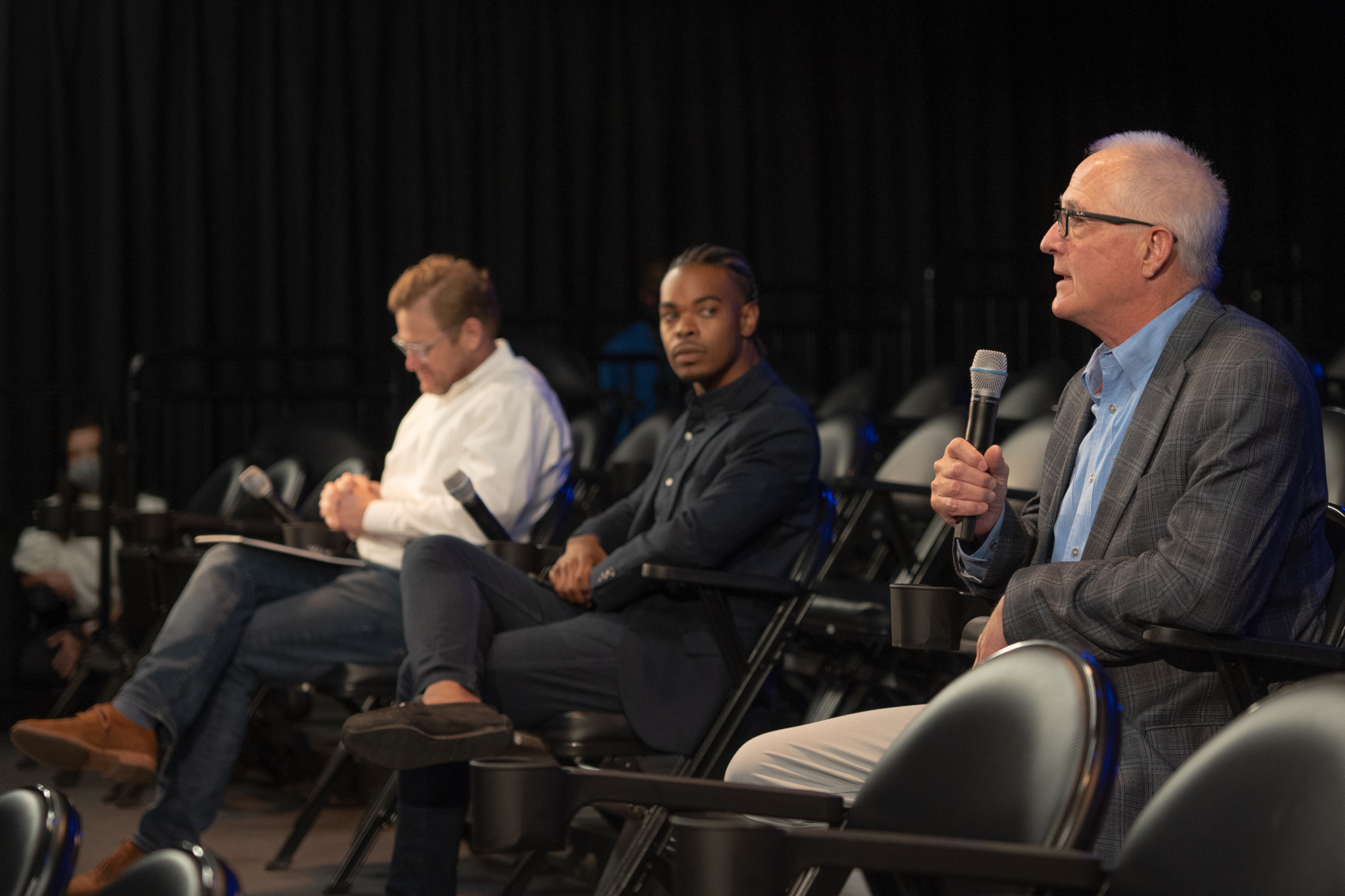 Earlier this year, the Economic Development Partnership of Alabama named the seed-stage companies and concept-stage companies participating in Alabama Launchpad's Cycle 2 Virtual Finale. Those eight companies are:
On Thursday, August 26th, these companies gathered—some in person, and some virtually—at Red Mountain Theatre Company's new campus for the Alabama Launchpad Virtual Finale. After much deliberation, the panel of judges made their choice—and Alabama Launchpad has two new winners!
We met with this cycle's two winners, The Wealth Edit and ProU Sports, to learn more about the competition.
Meet the Winners
Pro U Sports — Concept Stage, $25K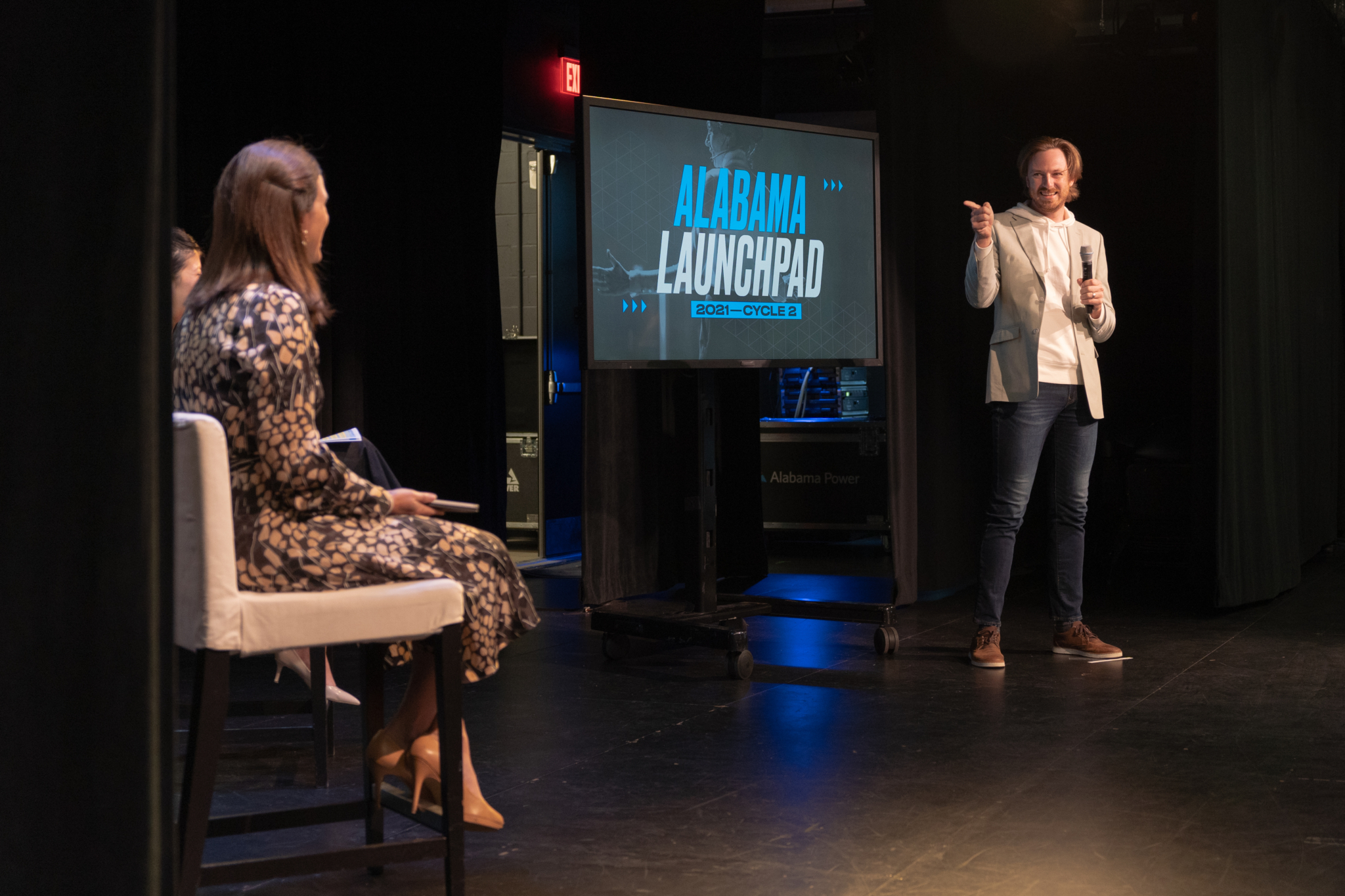 ProU Sports: Website | Twitter | Instagram
Looking to stay-up-to-date on your favorite college athlete, even after they've moved on to the big leagues? ProU Sports has your back. With their easy-to-use app, available on the Apple and Google Play Stores, you can follow your favorite college athletes as they make their way through the Pros. In addition, ProU Sports sends out regular updates, such as the best players of the week!
"[Alabama Launchpad] means everything to us. We aren't in Silicon Valley or New York, so for Alabama to have this type of opportunity—not only giving you capital but brand awareness—is honestly invaluable.

I think one of the greatest aspects of this program are the mentors we are attached to, the Launch Advisors. To be able to have one-on-ones with incredible people in the industry, it's just phenomenal. It was by far and away my favorite part of this program."

Thomas Coiner, CEO, ProU Sports
The Wealth Edit — Seed Stage, $50K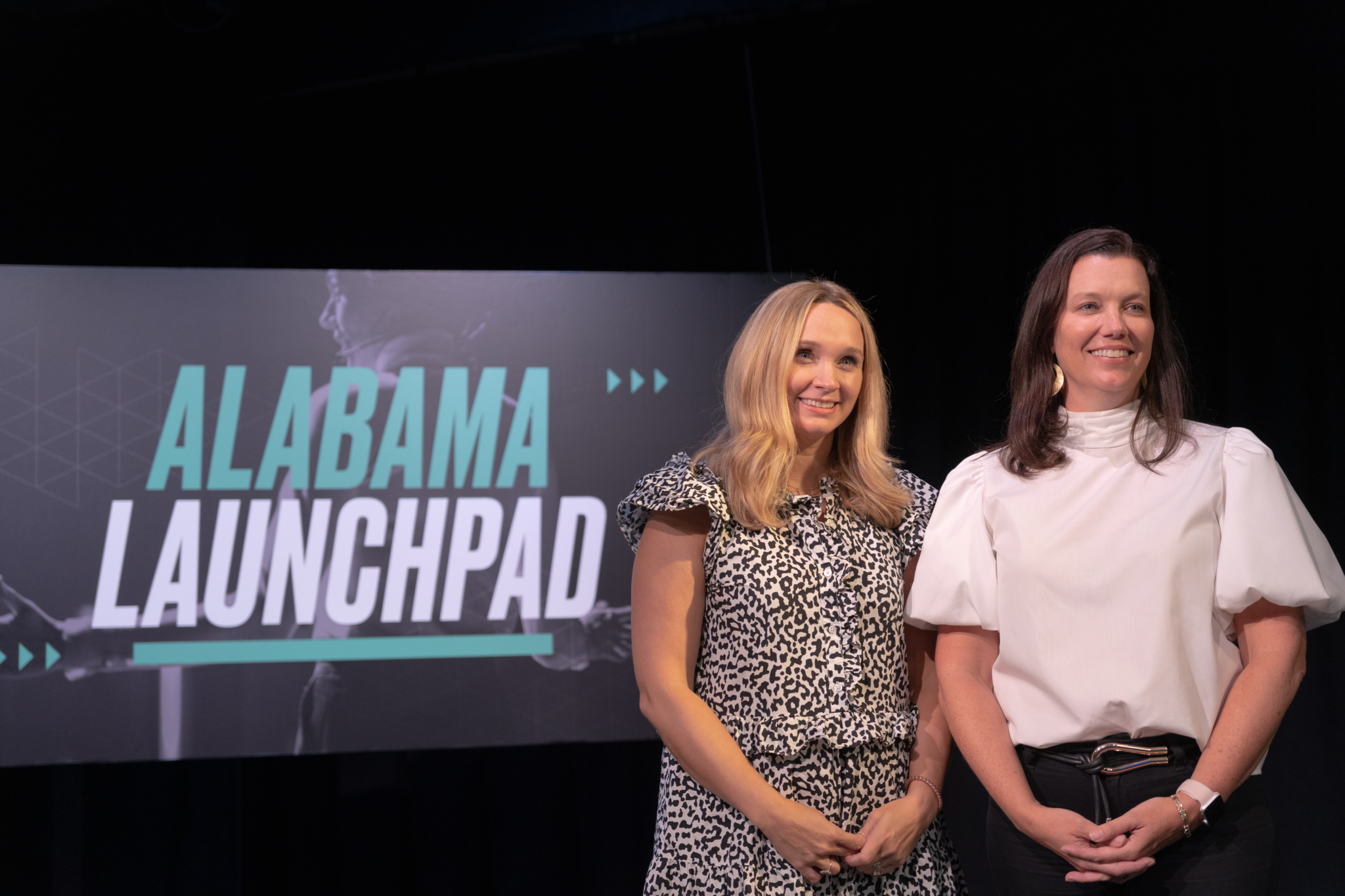 The Wealth Edit: Website | Facebook | Instagram
Did you know that, when asked about investing, men often ask, "am I going to have enough", while women ask, "will I be okay"? Determined to make a difference, Lauren Pearson and Emily Lassiter co-founded The Wealth Edit—an intentional community dedicated to, "Helping Women Be Good With Money." After taking a two-minute quiz, The Wealth Edit places each user with a community of individuals just like them—so they can have a safe place to discuss tricky financial topics in order to make informed decisions.
"The advice and guidance that we got from our Launch Advisors has been invaluable. To look at where we were six weeks ago when we started this process to where we are now, these mentors have helped us tremendously. We are so excited to go out into the world and utilize the knowledge we have gained at Alabama Launchpad!"

Emily Lassiter, Co-Founder, The Wealth Edit
Think Your Startups Has What it Takes?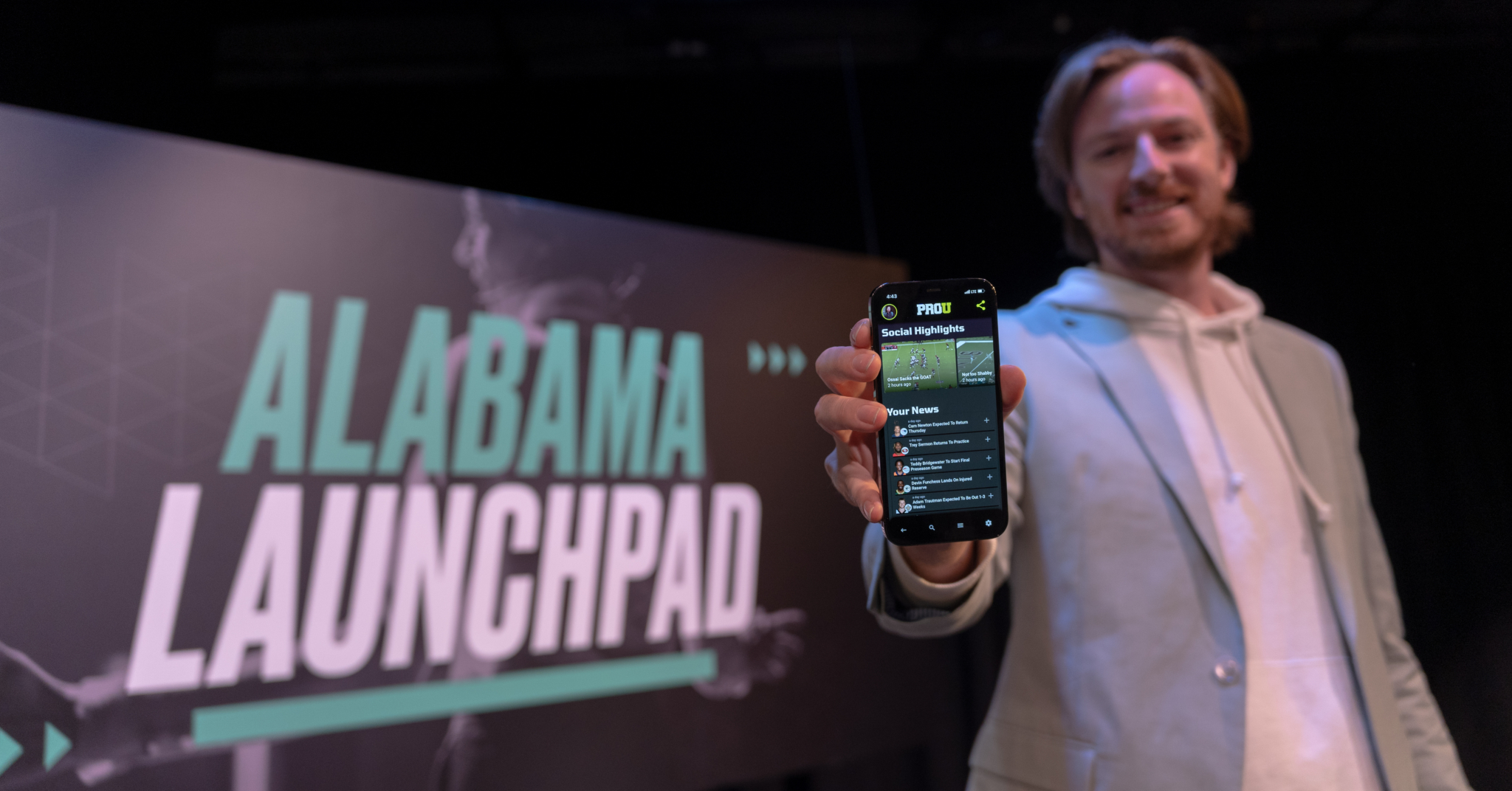 Want the opportunity to work one-on-one with Alabama Launchpad's Launch Advisors? Does winning a portion of $75K in seed funding sound like a blast? Be sure to learn more about next cycle of Alabama Launchpad—their next check could have your name on it!
"Everyone has passion—these 'shower thoughts' of great ideas. But at the end of the day, it's just an idea. Execution is what you do to make that idea come to life.

Applying to Alabama Launchpad is that execution, and I encourage YOU to get it done."

Thomas Coiner, Co-Founder, ProU Sports
Interested in applying to the next cycle of Alabama Launchpad? Act fast—the application deadline is Thursday, September 2nd! Click here to sign up for Cycle 3 of Alabama Launchpad!
Sponsored by: