Sponsored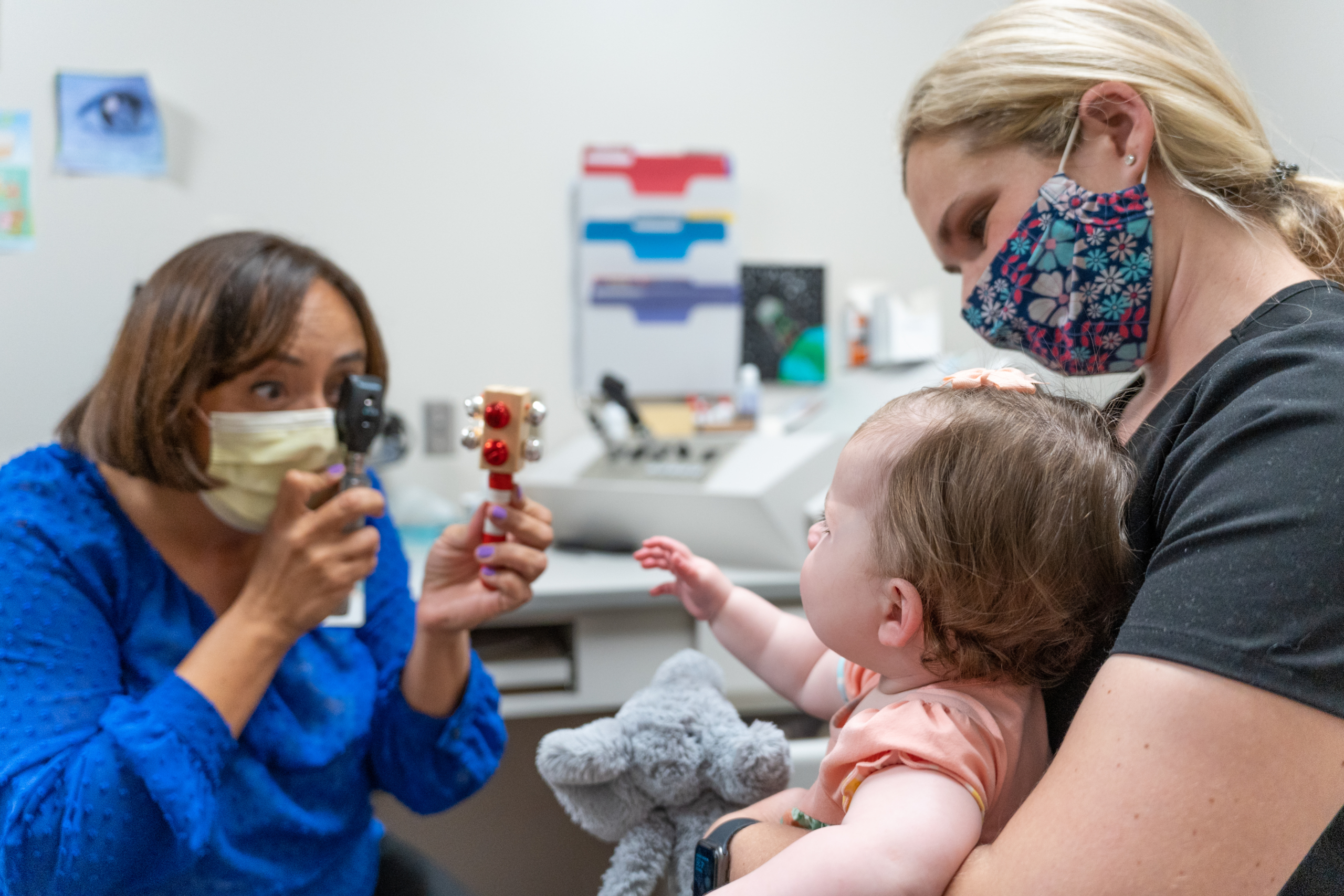 Did you know that the American Optometric Association recommends children have comprehensive eye exams once a year after first grade until they graduate high school? Whether your kids are headed back to the classroom or studying virtually, it's important to keep their eye development top of mind. We spoke with the experts at UAB Callahan Eye Hospital to learn more!
Need to schedule an eye appointment with UAB Callahan Eye Hospital? Click here to get started.
Meet Dr. Marcela Herrera Frazier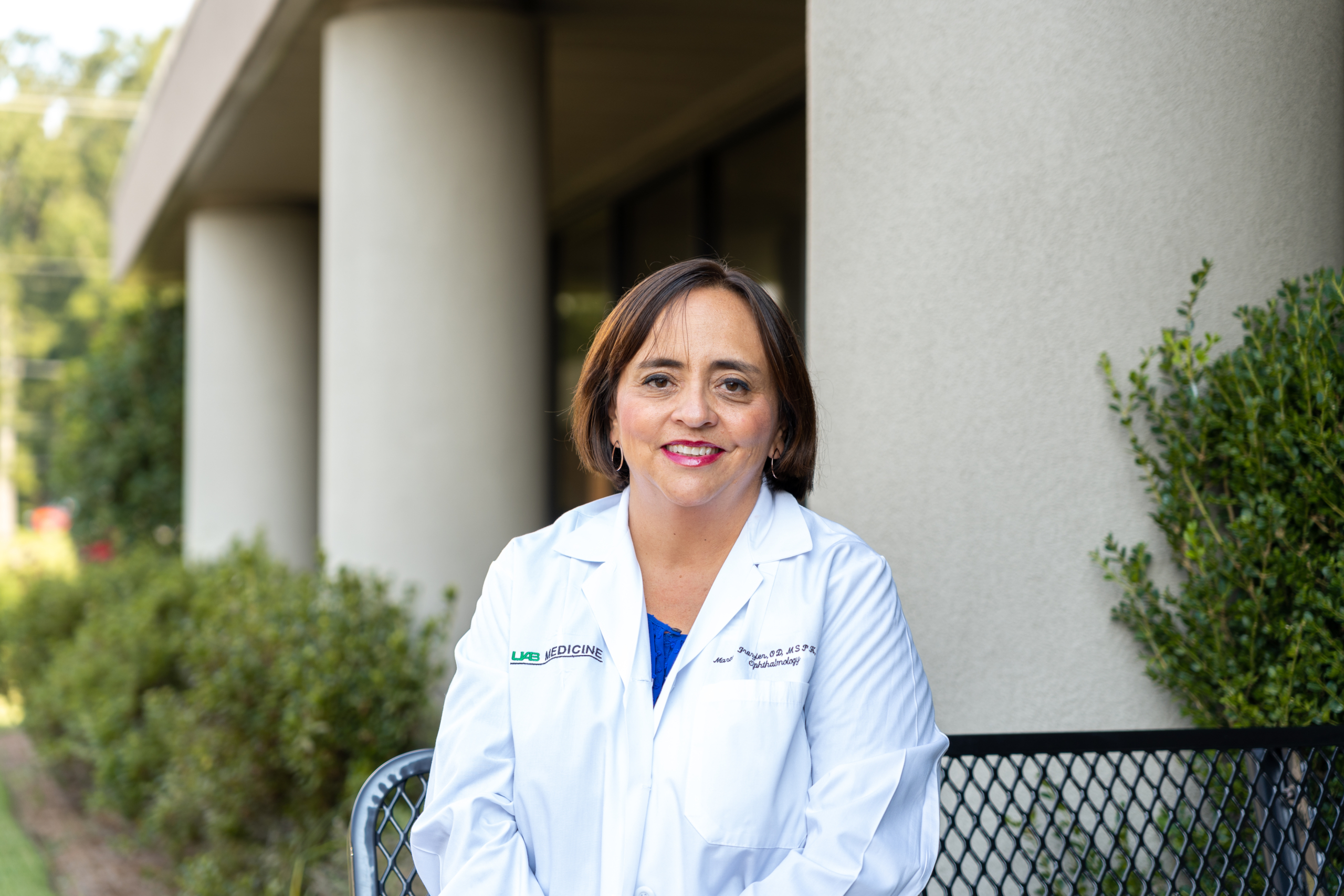 To learn more about children's eye care, we turned to one of the experts at UAB Callahan Eye Hospital: Dr. Marcela Herrera Frazier. Dr. Frazier knows first-hand how important it is for children to have access to quality eye care. As a child growing up in Medellín, Colombia, Dr. Frazier found herself struggling in school—that is, until she was diagnosed with severe nearsightedness and given corrective glasses.
Years later, while studying molecular biology at the University of Central Florida, Dr. Frazier decided to pursue a future in eye care. Her journey led her to Birmingham, where she studied Optometry at the UAB School of Optometry.
After making The Magic City her second home, Dr. Frazier spent the past two decades providing kindhearted eye care to the children who walk through UAB Callahan's doors.
Dr. Frazier Shares Her Eye Care Tips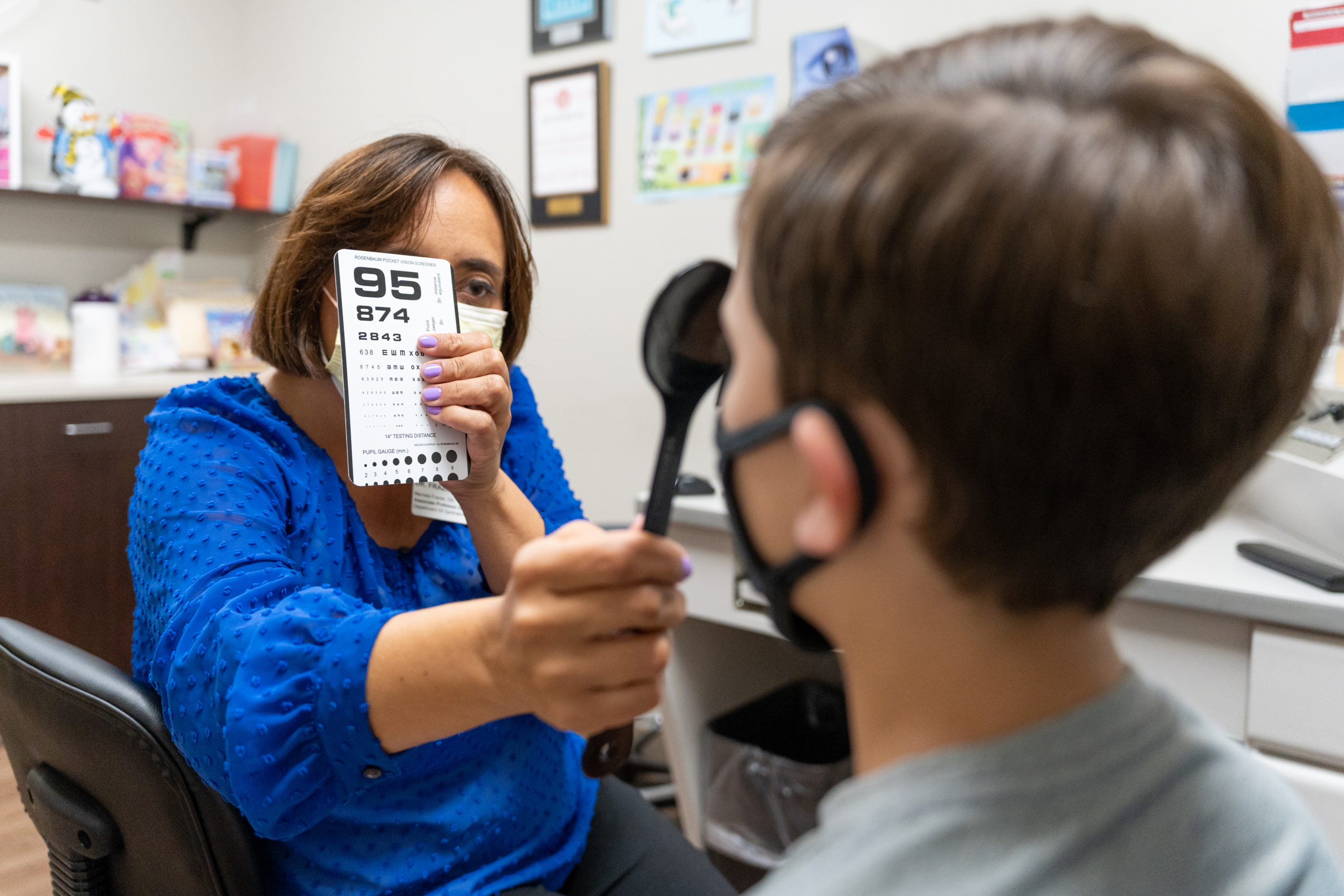 When should parents start thinking about bringing their kids in for an eye exam?
Dr. Frazier: "Whenever a parent, pediatrician or teacher suspects any eye issues with a child, we can perform an eye exam. Even new-born babies can have an eye exam if a serious eye problem is suspected. We use a lot of tools that help us determine if a child needs glasses, or if they have an eye problem, without the child actually telling us what they see."
What should a parent know before bringing their child in for an eye exam?
Dr. Frazier: "It is good to be clear with the child on what to expect. There can be a lot of waiting involved in an eye exam because we have to dilate the eyes, which can cause some discomfort when instilling the drops, and their vision may be blurry after their eyes are dilated. Dilation is important because it allows us to evaluate the health of the eyes to determine if a child has eye problems."
What are some "warning signs" that your child might have poor eyesight or other eye issues?
Dr. Frazier: "Children do not often complaint of eye problems, and that is why vision screenings and eye exams are so important. But if you notice that your child's eyes are drifting or crossing, or if he/she holds reading materials very closely, closes one eye or squints a lot, or if your child complains of headaches, eye pain, double vision, or light sensitivity, it's time for an eye exam."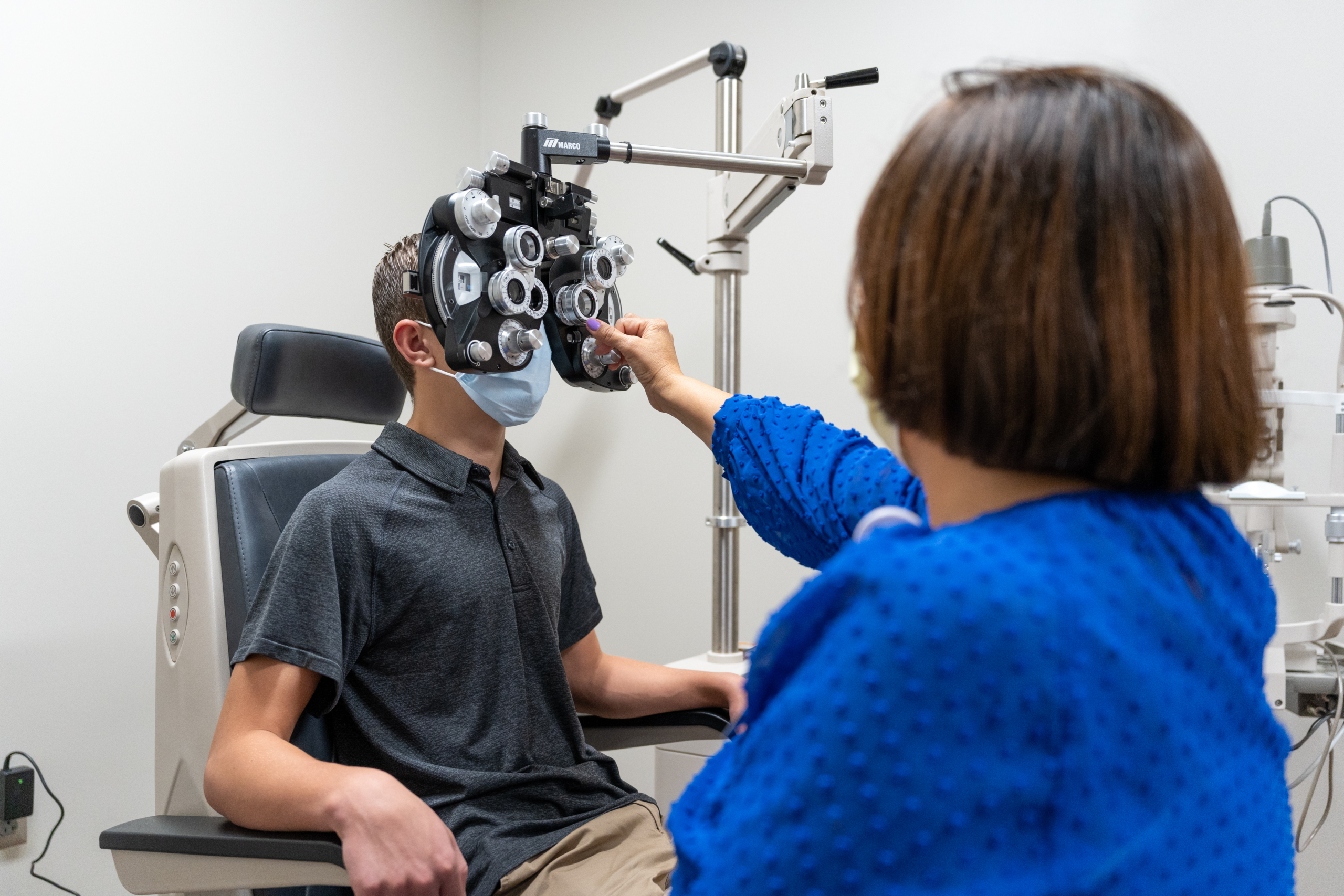 What are the most common eye emergencies that you see in children? How can parents help their children avoid these issues?
Dr. Frazier: "Sadly, we still see firework-related injuries in children. We see a lot of corneal abrasions due to household chemicals, such as cleaning liquids and liquid detergent.

It is important to keep these items out of the reach of children, especially laundry 'pods', because curious toddlers will sometimes bite them and injure themselves."
What should a parent do in case of an eye emergency?
Dr. Frazier: "If it is a suspected chemical burn, the child's eyes should be flushed profusely with saline solution or water. They should go to the Callahan Eye Emergency department immediately. We have Alabama's only 24/7 emergency department wholly dedicated to eye emergencies and trauma, so we always have someone available to assist during an emergency."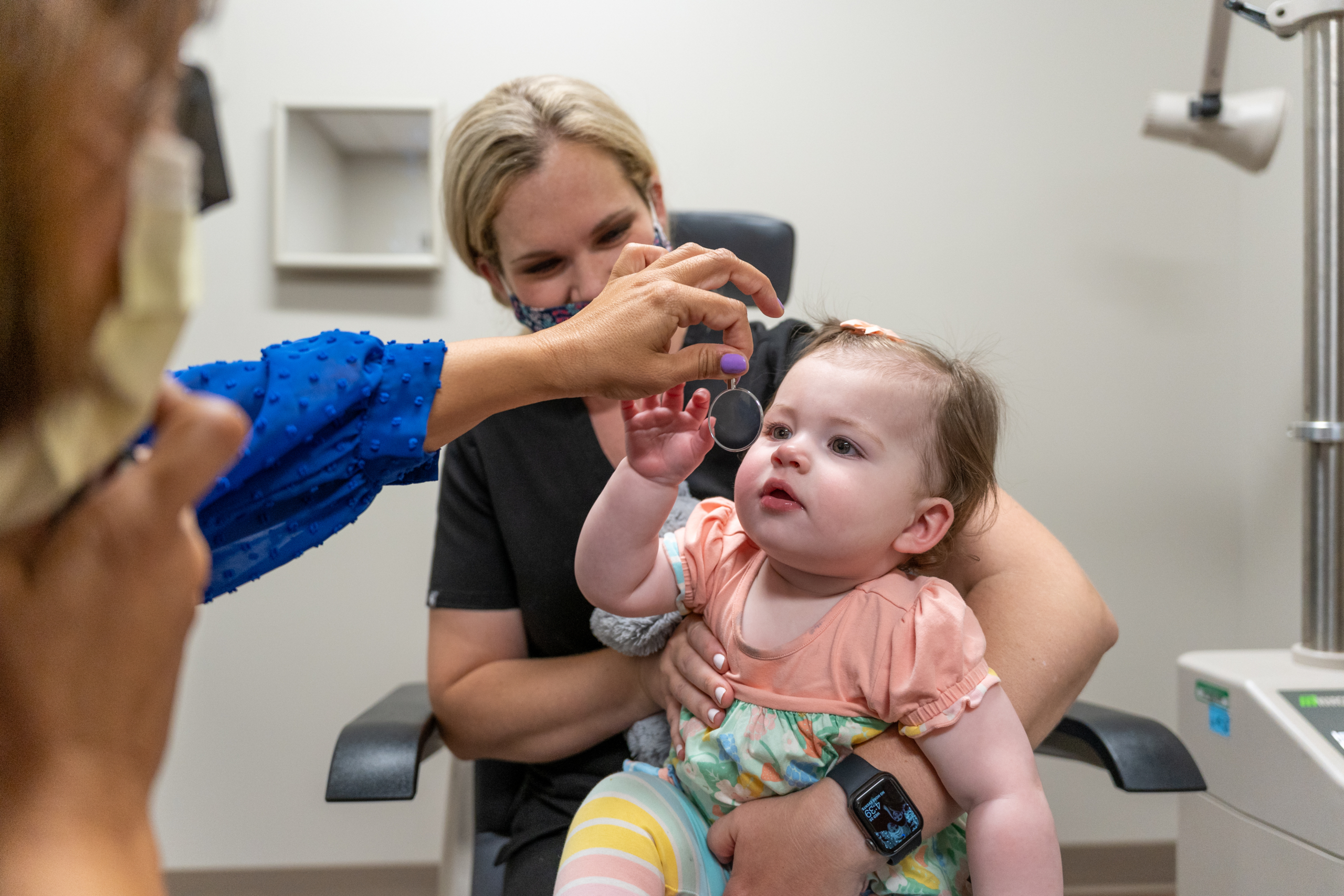 Now that virtual learning is commonplace, many kids are looking at a screen for hours and hours each day, just for school. Do you foresee that being an issue in their vision development?
Dr. Frazier: "We are now seeing a lot more children who report increased eye-strain due to electronic use. There is also an increase in the prevalence of myopia (nearsightedness), and the children who spend more time playing on electronics, versus being physically active outdoors, tend to increase in the amounts of myopia more quickly. High myopia can have severe consequences on the health of the eyes."
What are some ways that parents can help protect their children's vision, since they're likely required to be in front of a screen for multiple hours a day?
Dr. Frazier: "Setting a 'recreational' screen-time limit on children's devices is very important. Children under 5 years of age should not spend more than 30 minutes a day on electronics. And children of school age should not spend more than an hour per day playing on electronic devices. Some school assignments are on electronics, but whenever possible, children should be encouraged to read paper books, instead of electronic books. It is very important to encourage frequent breaks during electronic time and to encourage outdoor play and involvement in sports."
Time to schedule an eye appointment? Get in touch with UAB Callahan Eye Hospital & Clinics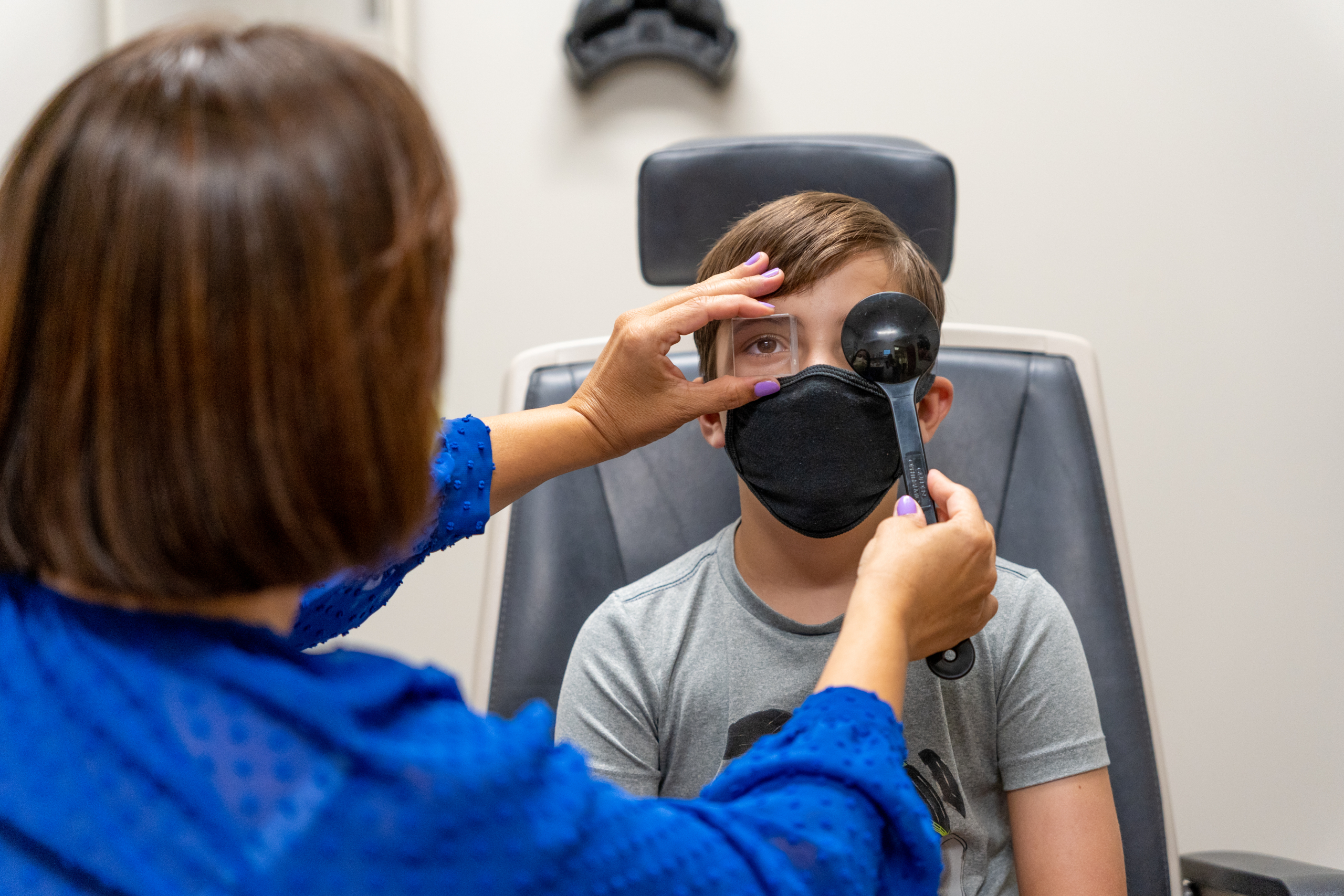 Contact: 844-UAB-EYES | Website | Facebook | Instagram
Whether you need to schedule a routine checkup or are looking for emergency eye care, the experts at UAB Callahan Eye Hospital are here to help. Visit their website or call 844-UAB-EYES to find the nearest location & schedule an appointment!
Have you taken your child to a UAB Callahan Eye Hospital clinic? Tag @callahaneye to let them know about your experience!
Sponsored by: