Sponsored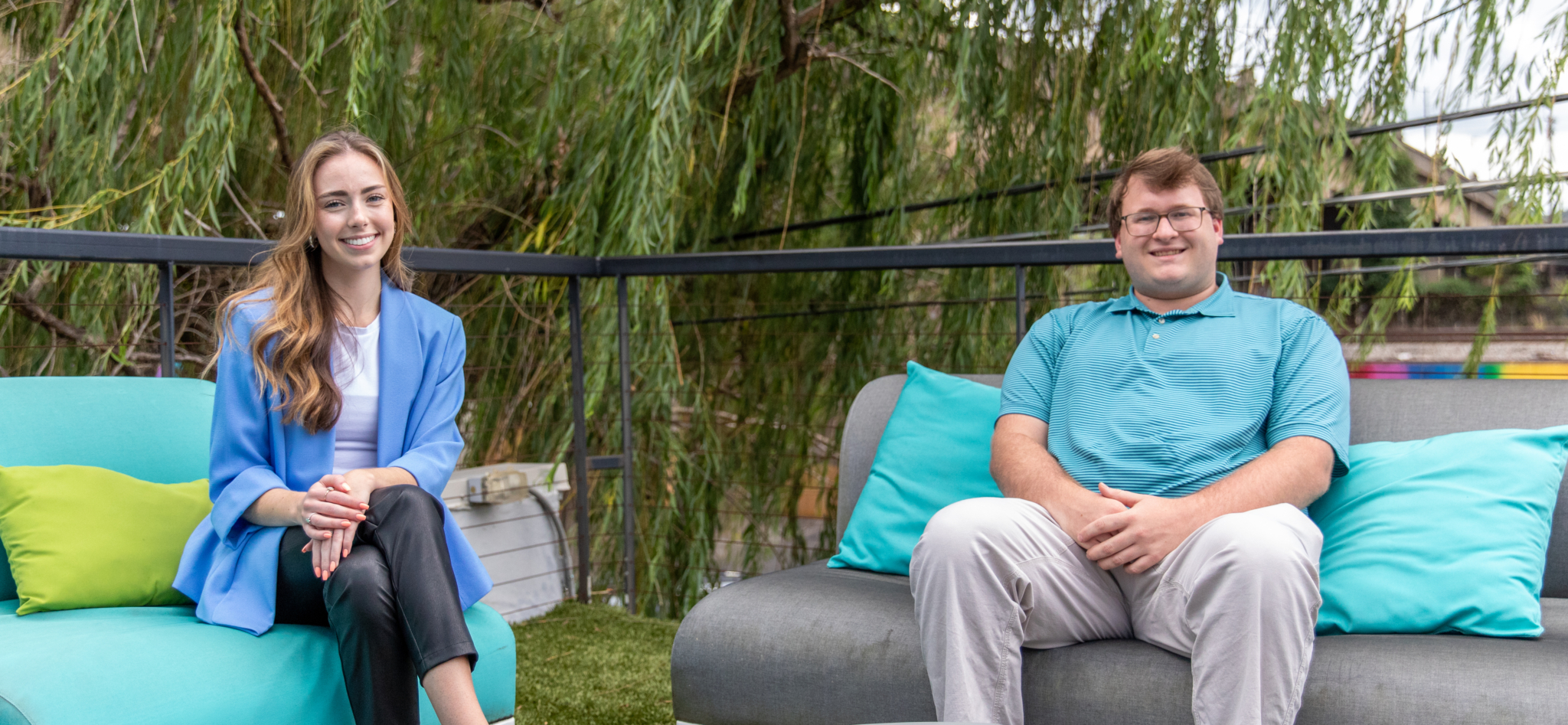 In today's ever-changing world of business, being able to adapt to unfamiliar situations makes you an invaluable asset to any team. Just ask Jamie and Zach, two business students at Auburn University currently interning at Kinetic Communications in Birmingham.
We spoke with the duo to see how they're putting their business skills to good use in unprecedented situations—like saving a surprise litter of kittens!
Click here to learn more about internship opportunities with the Harbert College of Business.
Preparing for the Ever-Changing World of Business
In the modern business world, you'll never know exactly what to expect on any given day. No one knows this better than Jay Brandrup, Principal at Kinetic Communications. Since 1994, this Birmingham-based web design firm has specialized in visually-appealing websites, custom application development, search engine optimization and more.
Jay: "To really succeed in our company and our industry requires flexibility—you need to be able to adapt to new situations on the fly. You might be handling client communication one day and developing websites the next day. Kinetic is a small business, so our employees and interns wear a lot of hats."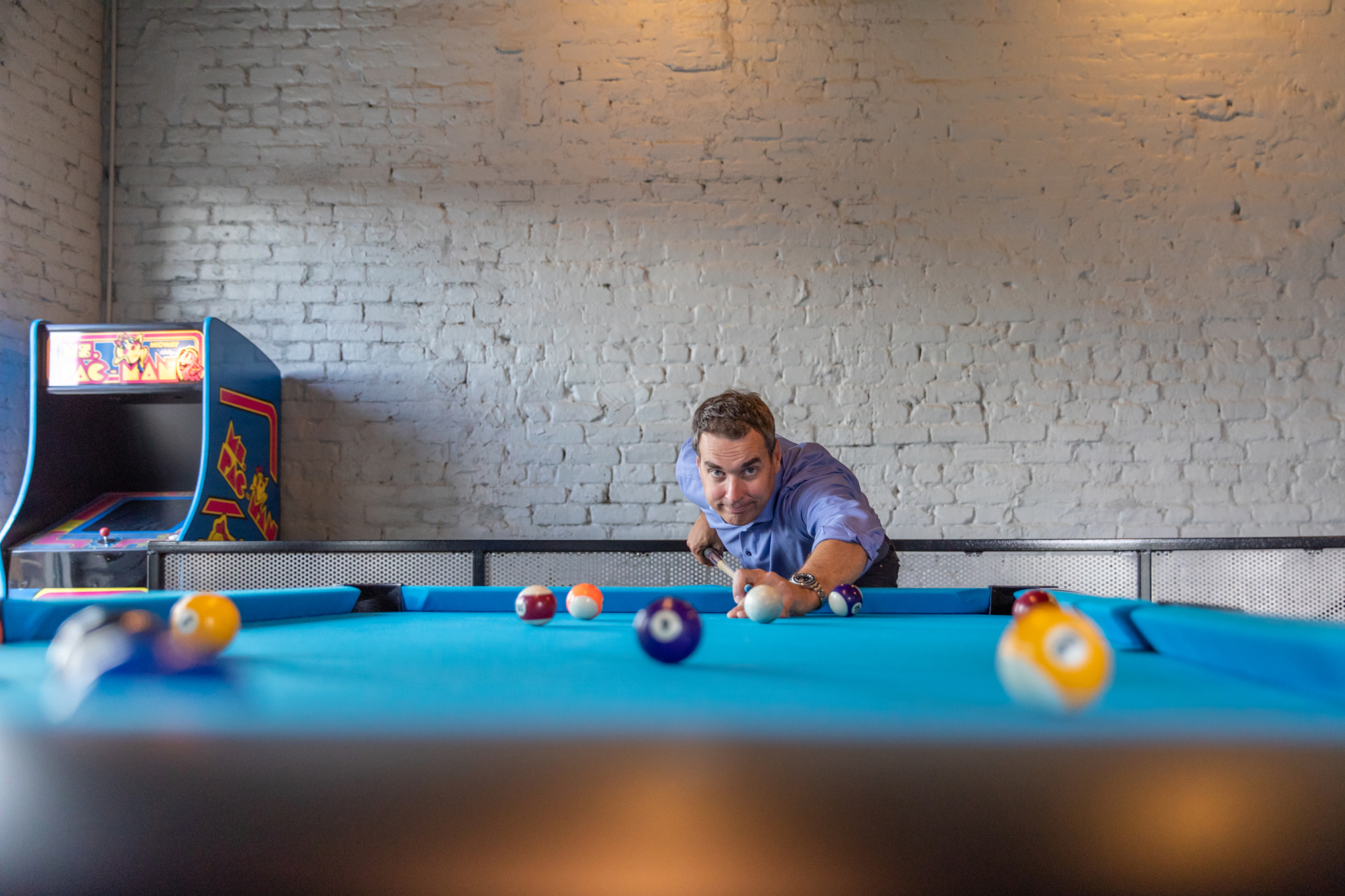 As an Auburn grad himself, Jay knows what to look for in an intern.
Jay: "I've seen how the diversity of the Auburn curriculum, the excellence of the professors and the camaraderie between students all dovetail into an appreciation for different viewpoints and ways of thinking. All of that helps Auburn students adjust on the fly and roll with the inevitable changes that are a part of our daily—and sometimes hourly—business world."
This summer, two Auburn students have been putting their business skills to the test during their internship with Kinetic—and sometimes in unexpected ways.
Click here to learn more about internship opportunities with the Harbert College of Business.
Using Business Skills to Save Kittens' Lives
When Jaime Burke and Zach Morris filled out their applications for the internship at Kinetic, they had no idea that they'd be using their business skills to save the lives of three precious kittens. Here's the story, as told by Kinetic office manager Monica Krontiras.
Monica: "One summer day, we started hearing meows on our rooftop at the office. After some investigation, we found three kittens stuck—and I mean really stuck—on our rooftop. Now, Kinetic is a small, boutique business. We have no building maintenance group to call on, so we have to fix any problems ourselves. And we can't spend too long on the issue, because we have a business to run and websites to build for clients.

Eventually, Jaime and Zach lured the kittens out of the roof with a bit of shredded chicken, which led to another problem. What were we going to do with three kittens?"
What happened after you freed the kittens?
Monica: "At this point, the kittens are loud—they want us to know they're starving. We've reached out to the local shelters, and they're all full. Now what?

Without being asked, Jaime put her social media skills to good use and made a post about the kittens. By that afternoon, she had a foster family lined up and ready to go!"
Meet the Kitten-Saving Heroes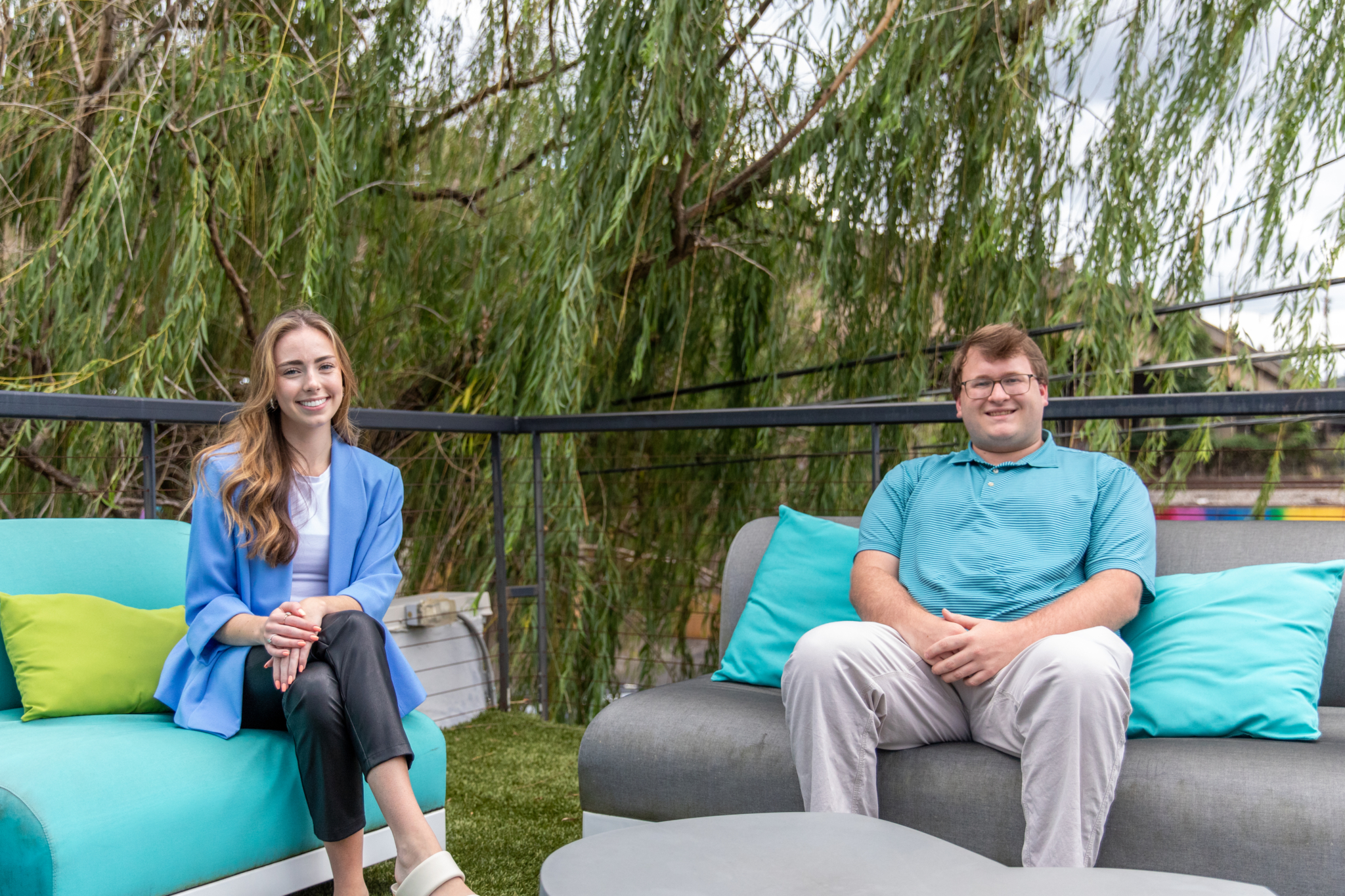 The kitten-saving duo are Jaime Burke and Zach Morris, two Auburn students currently interning for Kinetic. Zach originally studied Computer Science at Auburn, before switching his major to Information Systems. Meanwhile, Jaime first studied Apparel Merchandising before switching to Marketing.
When they're not finding a new home for wayward kittens, Jaime and Zach are busy providing support for the team at Kinetic.
What's an average day at Kinetic look like for you?
Zach: "I'm always telling my friends that I never really know what my day is going to look like. Working at a boutique web development firm like Kinetic, you wear a lot of different hats. I've gotten to do a lot of cool things, such as writing proposals, working on web design and making changes to clients' websites. I've really learned a lot of hard and soft skills while at Kinetic—it's just the perfect balance of business and tech that I was looking for going into this internship."
Jamie: "I help out Kinetic's project managers, who handle communication between our developers and their clients. Like one of the project managers told me the other day, our role is like putting a puzzle together—lots of organizing, setting up meetings, writing proposals and more."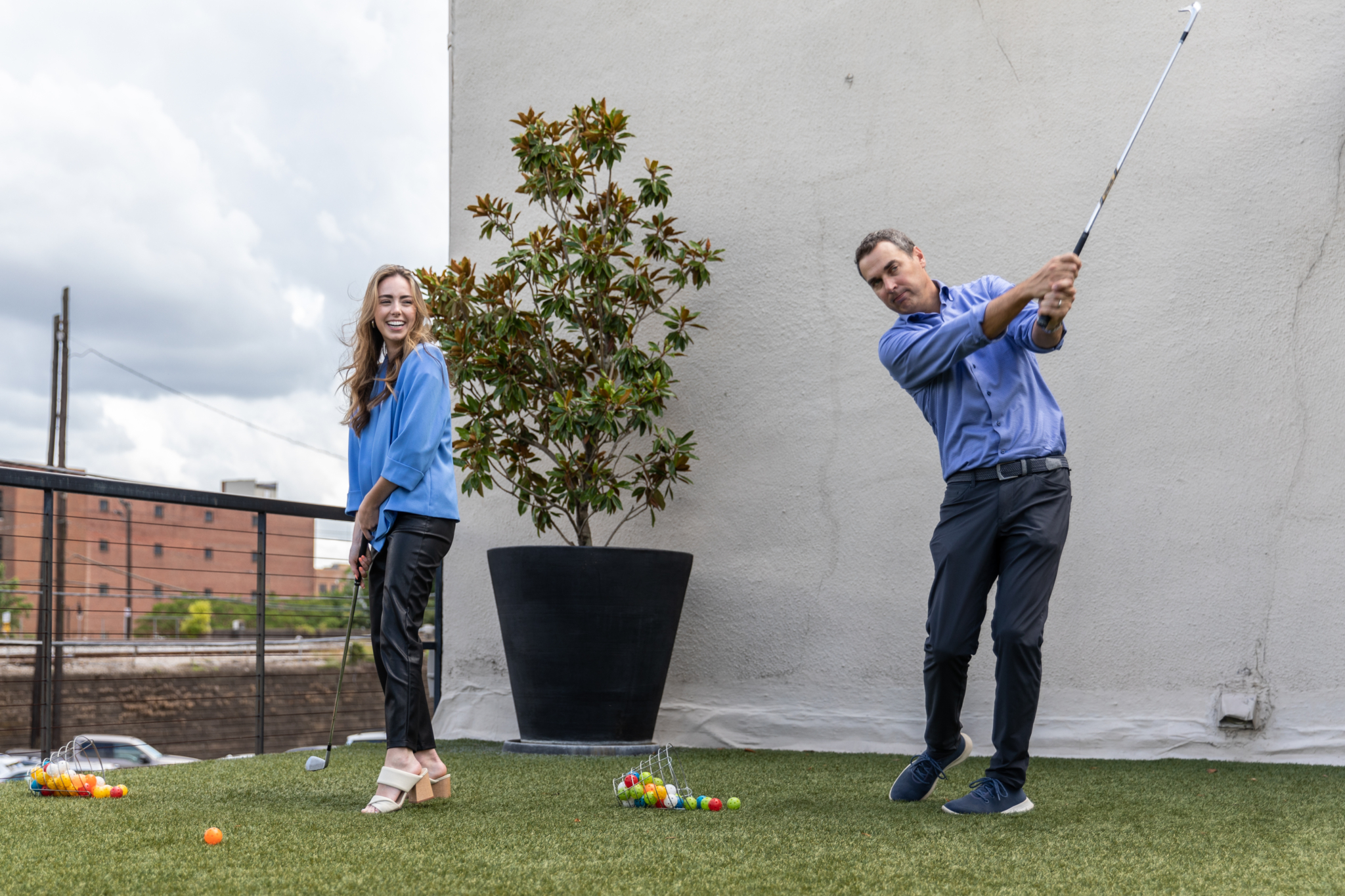 How has Auburn prepared you for your ever-changing responsibilities at Kinetic?
Zach: "For me, I appreciate that Auburn's business school places an emphasis on a lot of soft skills, like communication and adaptability, which are really important in this role. Those skills have really helped me with this job, because I didn't have any web development experience before coming to Kinetic. But with the soft skills I learned at Auburn, I was able to jump into the role and quickly adapt."
Jaime: "This past semester, my projects at Auburn have taught me how to manage my own time and how to better meet deadlines. Having that experience has been so important at Kinetic, because if you lose an hour here, you're losing money."
Learn How the Harbert College Prepares Students for Success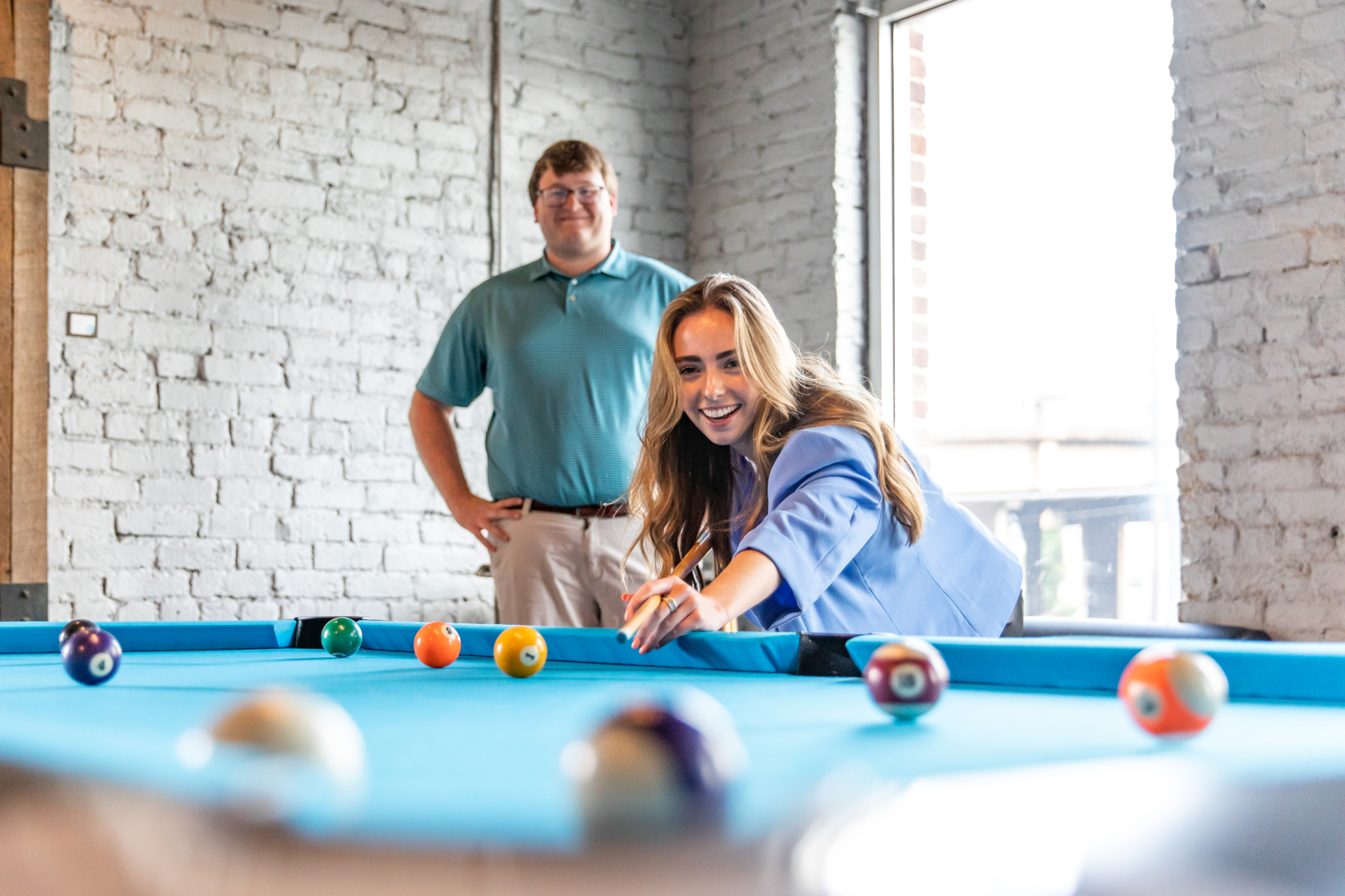 Harbert College of Business: Website | Facebook | Twitter | YouTube | Instagram | LinkedIn
No matter your interests and goals, an internship can help prepare you for your post-graduate work life—plus, you might just become a life-saver to a trio of kittens!
To learn more about internship opportunities with Auburn, click here or reach out to one of the six Program Champions:
Want to learn more about how the Harbert College of Business supports students' career development? Follow them on Facebook, Twitter, YouTube, Instagram and LinkedIn to stay up-to-date on the latest!
Sponsored by: