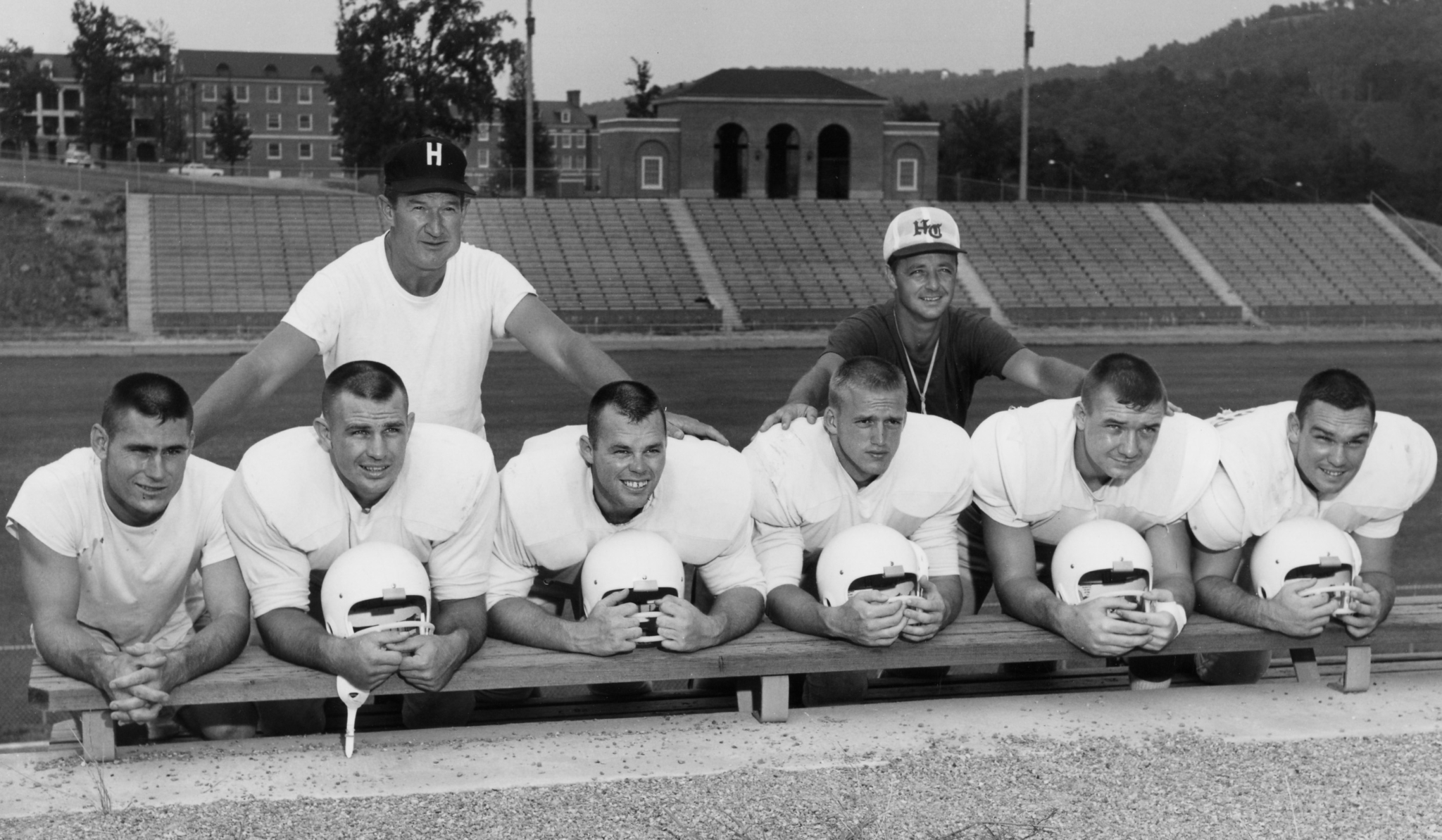 Before Bobby Bowden was acknowledged as one of the greatest coaches of all time, he was a beloved, native son of Birmingham. Many residents of the Magic City were saddened to see the recent announcement earlier this week of Bowden's terminal illness. As many of us know, Bowden was more than just a football coach. Keep reading for more on how this local legend changed lives on and off the field.
Fans around the country are remembering the impact that Bobby Bowden had on them. Whether it was his local tenure as a head coach for the Samford Bulldogs, or his legendary career at Florida State, he is known as a great football coach. However, his biggest impact was on the people he encountered and enriched every day.
Coach Bowden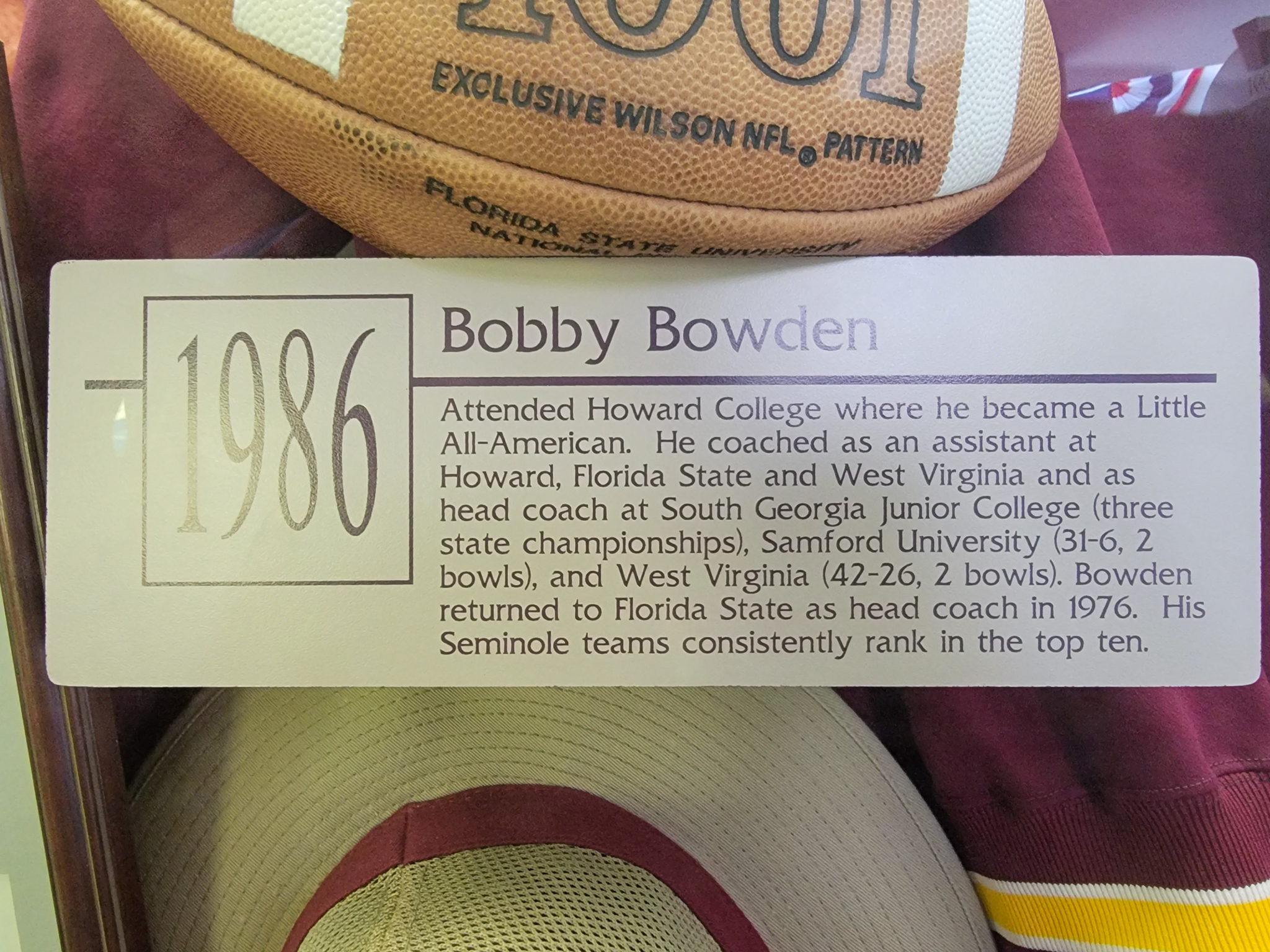 As a college football coach, Coach Bowden is a man that needs no introduction. Here are a few things about him you may not know.
Born and raised in Woodlawn and East Lake, Bowden graduated from high school at Woodlawn High School. Once he graduated, he attended and played football for Howard College, currently known as Samford University.
Fun fact: according to bhamwiki, Bowden actually spent a year playing freshman football for the University of Alabama before he transferred to Howard.
Bowden started his coaching career at Howard University. He then went on to coach for West Virginia(42-26, 2 bowls). As all football fans know, his 34-year coaching stint at Florida State was one of college football's most remarkable runs and his greatest accomplishment. Over 34 years, he notched 315 wins, 12 state championships and 2 national championships in the 1990s.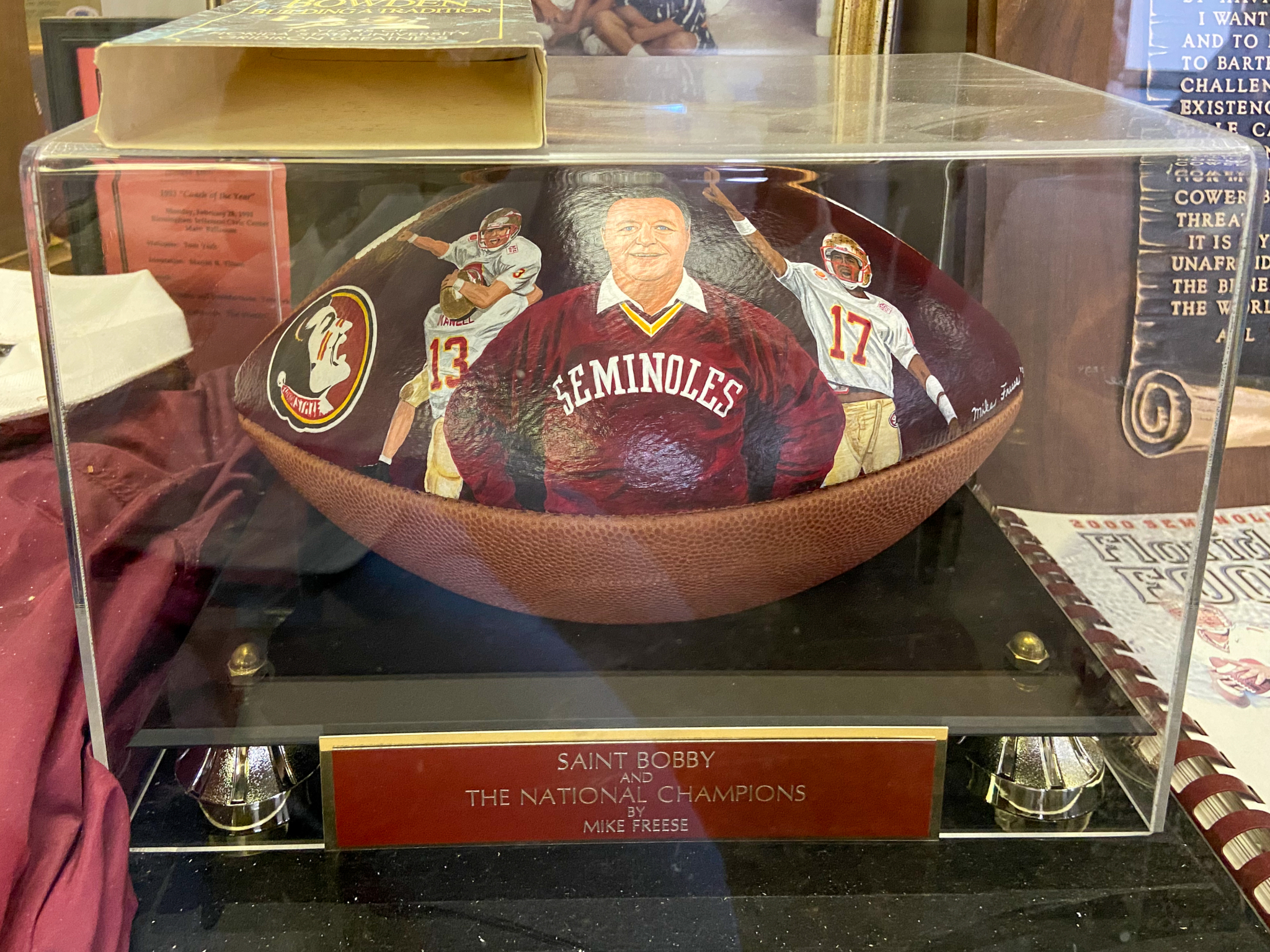 His tenure as head coach of the Florida State Seminoles (315-98-4) is one of his greatest achievements. During his 34 years coaching there, he was able to win 12 Atlantic Coast Conference championships. He was able to lead Florida State to 2 national titles in 1993 and 1999.
Community Impact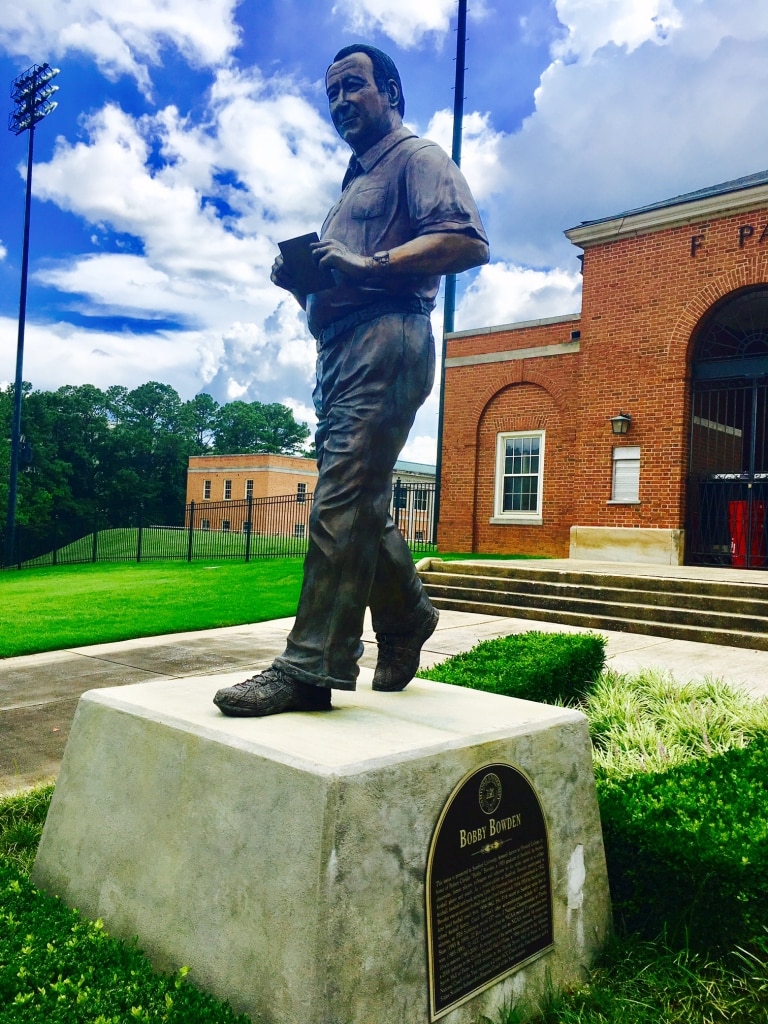 More importantly, Bowden has touched many lives, especially locally here in Birmingham. According to Scott Myers, Executive Director of the Alabama Sports Hall of Fame, the legendary coach created the Kenny Morgan scholarship with a group of friends from Woodlawn. The Kenny Morgan Memorial Scholarship honors his former coach and is given to a Samford University student. The annual award is based off leadership, academic performance and character.
"He's such a great representative of the Christian mission and the University"

Martin Newton, Director of Athletics at Samford University
Personal Impact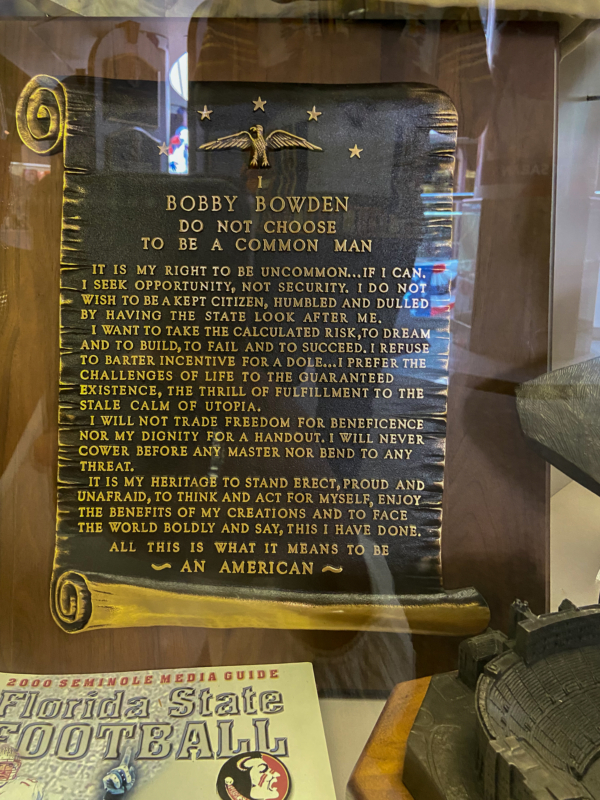 Myers told Bham Now, Bowden was "one of the most wonderful people." He was able to meet Bowden in person several times. Myers said that Bobby Bowden was more than just one of the greatest coaches of all time. Bowden was one of the most wonderful people of all time.
"He cares so much about others, and what he could do for them, and how he could enrich them and their lives. He is a remarkable man. His love of his friends is something that I will always remember."

Scott Myers, Executive Director of the Alabama Sports Hall of Fame
Myers also told us one of his fondest memories of Coach Bowden.
"I ran into Coach Bowden at a restaurant and I had my son with me that was one or two at the time. Coach Bowden got a picture with him and said, 'Make sure you raise that boy right, so he can come and play for me one day!'"

Scott Myers
Bobby Bowden the man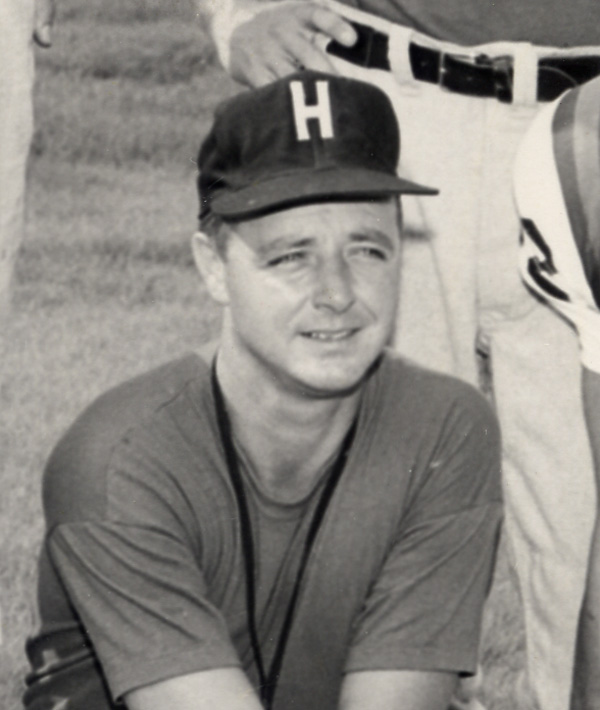 Myers believed Bowden's faith was the primary role in his life. It allowed him to love others throughout the years and try to always make someone's life better. Bowden found happiness in being able to help those around him. He wanted to make a lasting impact on people through more than just football.
That feeling comes through in Bowden's statements about the announcement of his illness.
"I've always tried to serve God's purpose in my life, on and off the field, and I am prepared for what's to come. My wife Ann and our family have been life's greatest blessing. I am at peace."

Bobby Bowden, via the Tallahassee Democrat
Bobby Bowden is known for his contributions on and off the field. He made sure to always put others before him and believed that it was his job to pour good into the world.
According to Martin Newton, if there were three words that sum up his legacy, it would be faith, family and football.
Did you enjoy this story? Let us know on Facebook, Instagram, and Twitter. Don't forget to sign up for our FREE newsletter.
Written with the assistance of Bham Now's Katiana Banks