Growing up, my grandma's homemade fried green tomatoes were one of my favorite dishes. It wasn't until I got older that I realized fried green tomatoes are a southern delicacy.
At this point, we all know that Birmingham is a foodie's playground, so it's not a surprise that we are home to some amazing fried green tomato dishes. We've put together a guide to yummy fried green tomatoes in Birmingham, so you know where to go when you have a craving.
1. Broad Street Peaux Boys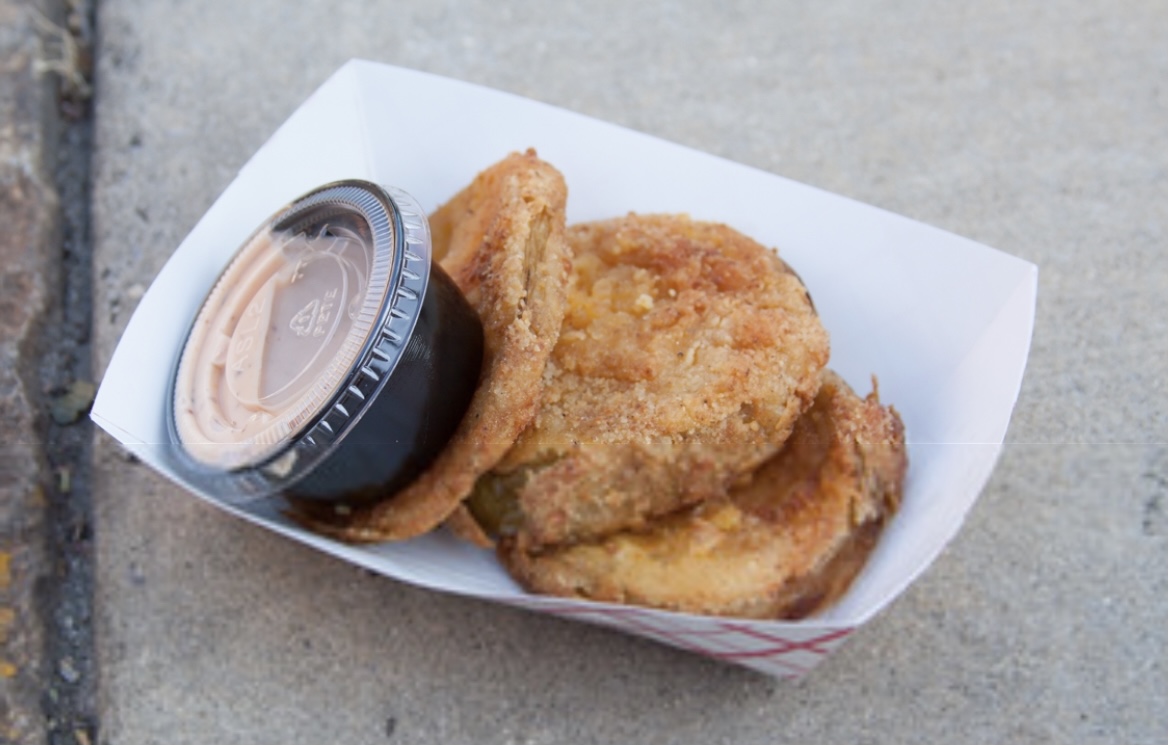 The key to a flavorful fried green tomato is the breading and the dipping sauce. Broad Street Peaux Boys has managed to perfect both.
If you're looking to upgrade your fried green tomato side dish into an entrée, Broad Street Peaux Boys has a po' boy called "The Southern" which has golden fried green tomatoes, creole pimento cheese, red onion and remoulade sauce.
2. Ash Bar & Grill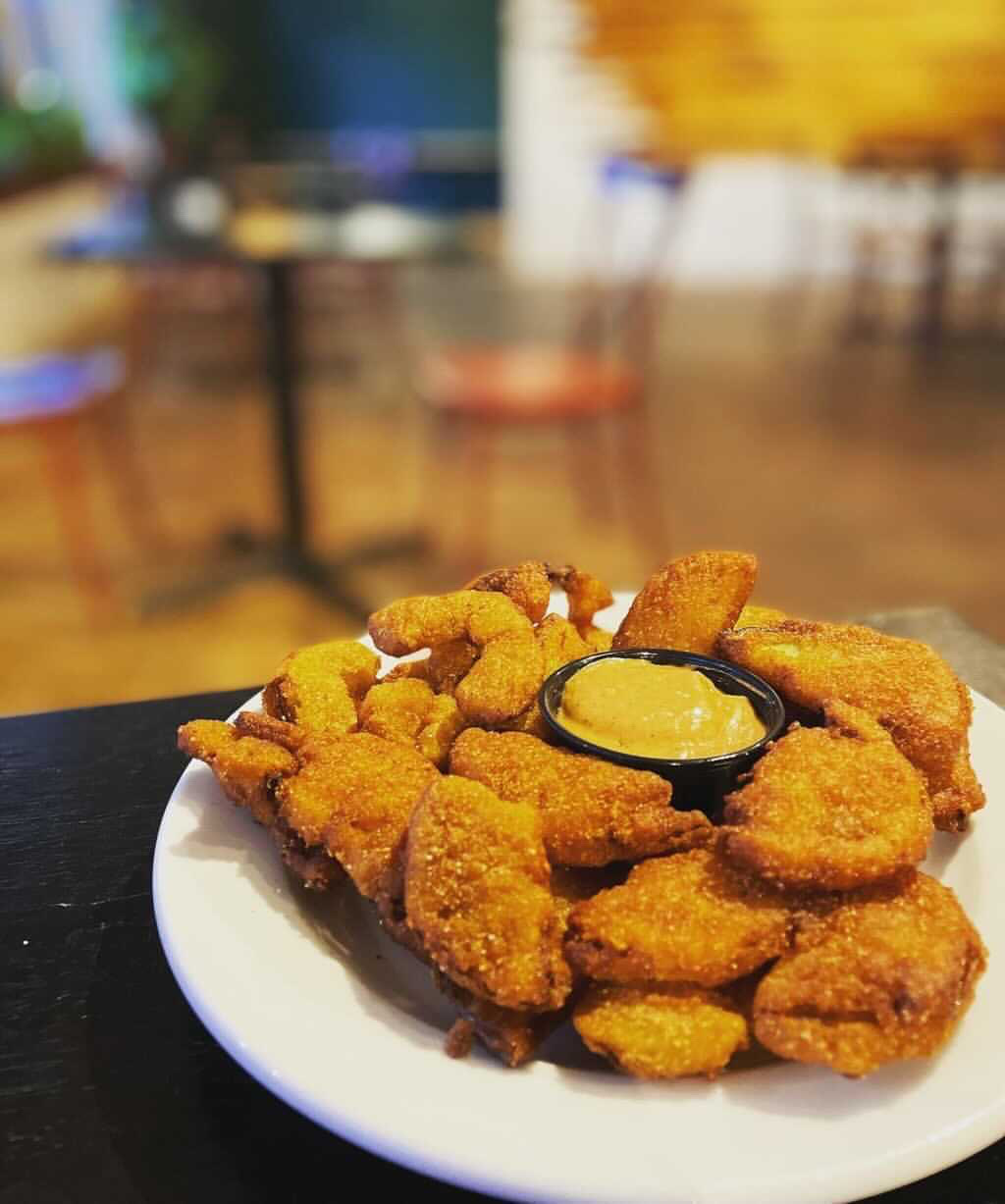 Ash Bar & Grill in Homewood serves their fried green tomatoes appetizer with their homemade comeback sauce that is sure to keep you coming back for more.
On Wednesdays, Ash has a special where you can get a half-price appetizer with the purchase of an entree. So in addition to ordering some of their fried green tomatoes, you can take advantage of the deal to explore the rest of their yummy menu.
3. Irondale Cafe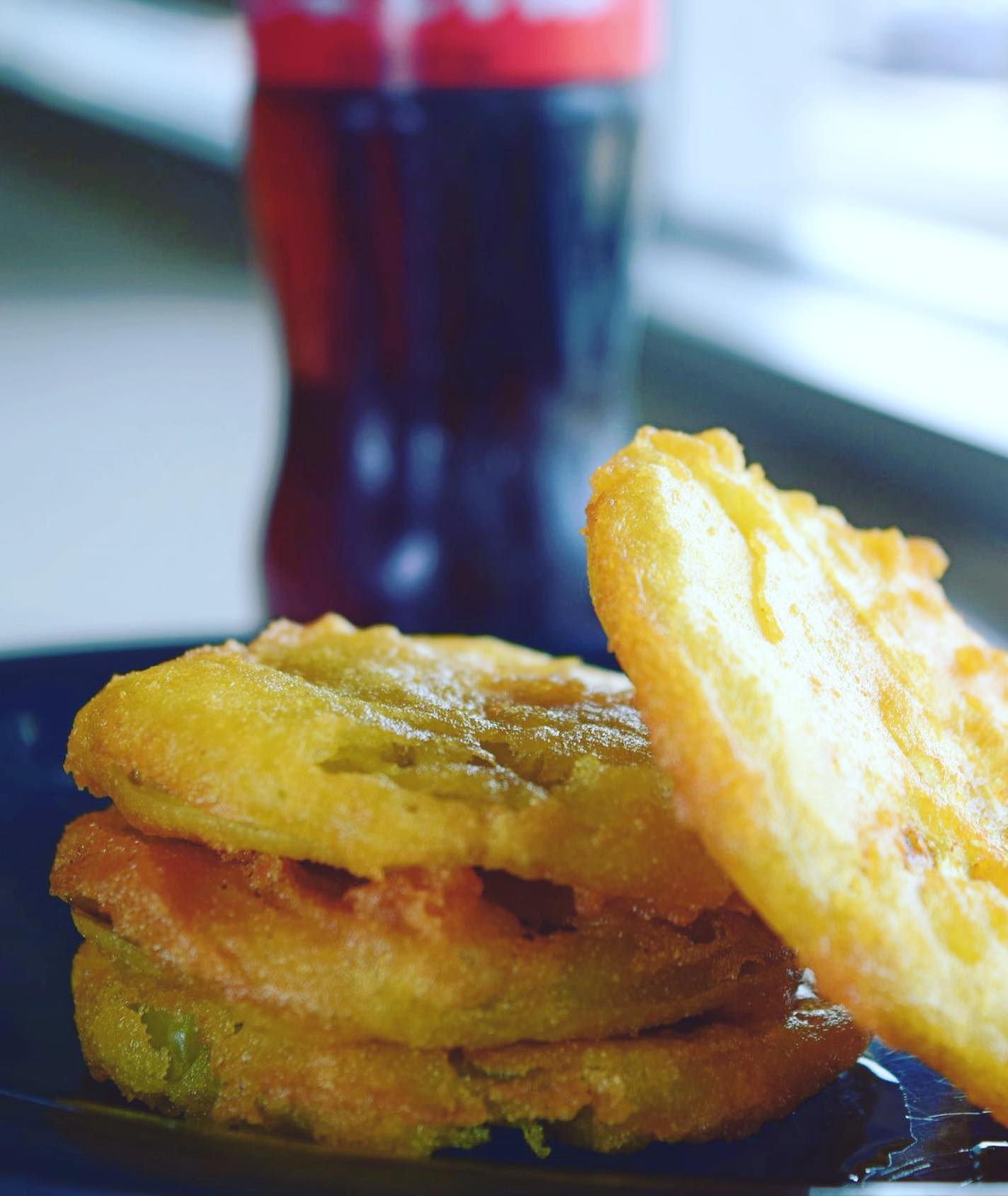 Irondale Cafe has a history of whipping up some authentic southern cuisine and developed a solid reputation for its flavorful meat and veggies. This cafe is the perfect lunch spot. Their fried green tomatoes are a must-try on their menu to eat by themselves or as a side.
4. Farrelly's Southern Bar & Kitchen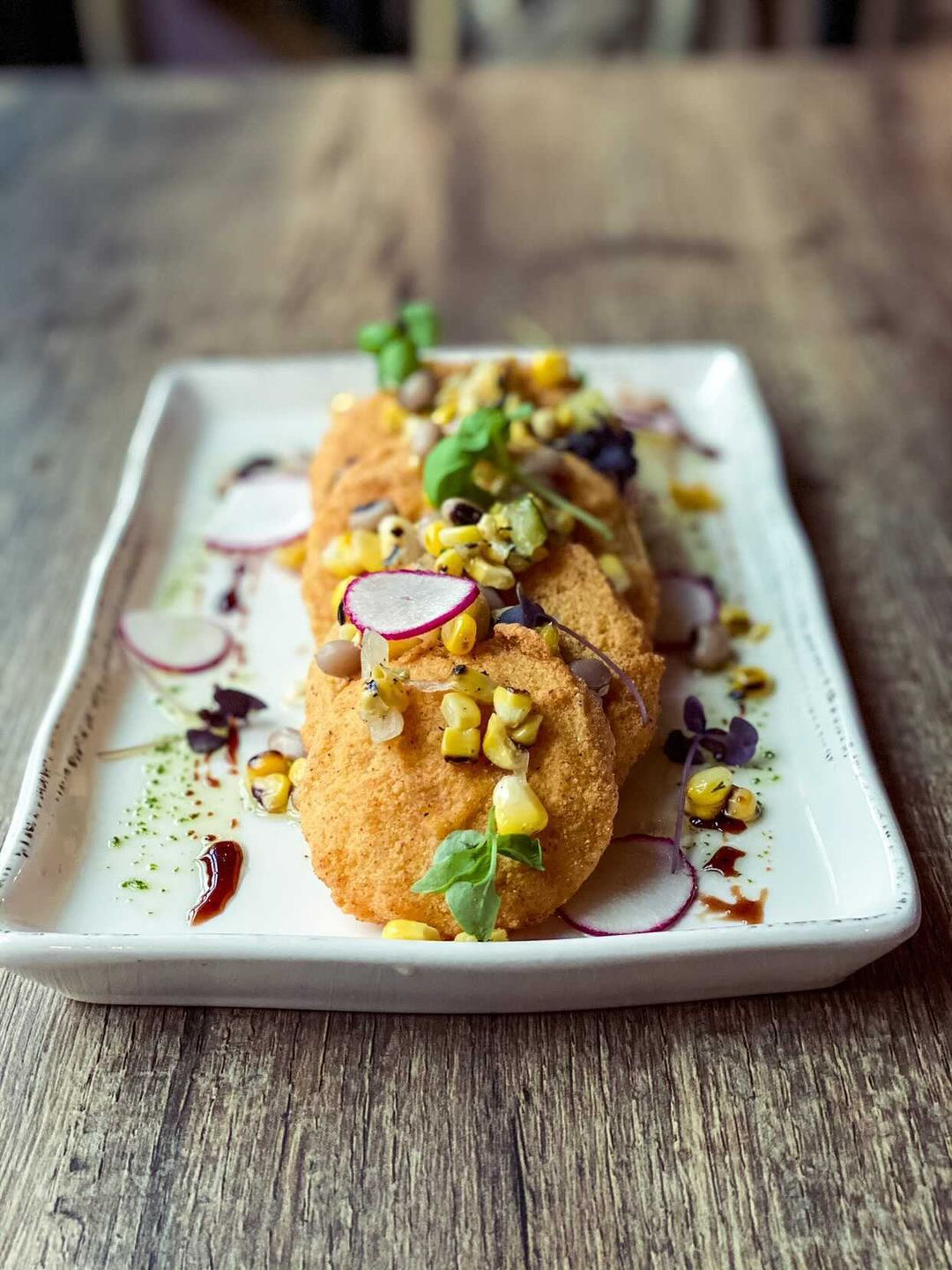 Farrelly's Southern Bar & Kitchen's menu is filled with modern twists on classic southern cuisine. They've even elevated traditional fried green tomatoes with house remoulade, summer succotash, relish and micro dill.
5. Saw's Juke Joint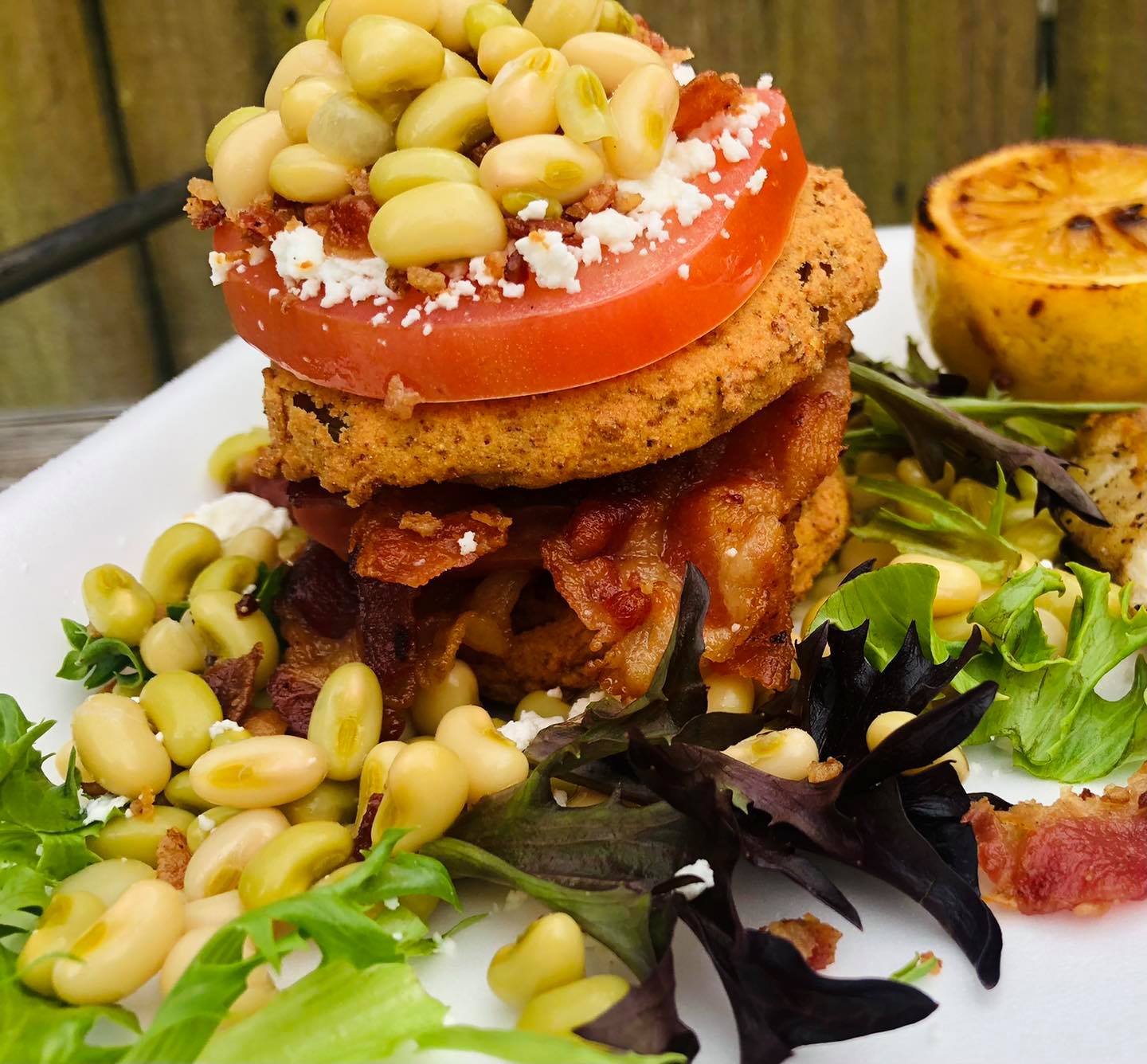 Sometimes you may want to switch up how you eat your fried green tomatoes. Well, that's where Saw's Juke Joint comes in. They have a fried green tomato BLT that will knock your socks off. Their fried green tomatoes by themselves are already top tier, so imagine that flavor enhanced even more.
6. Mudtown Eat & Drink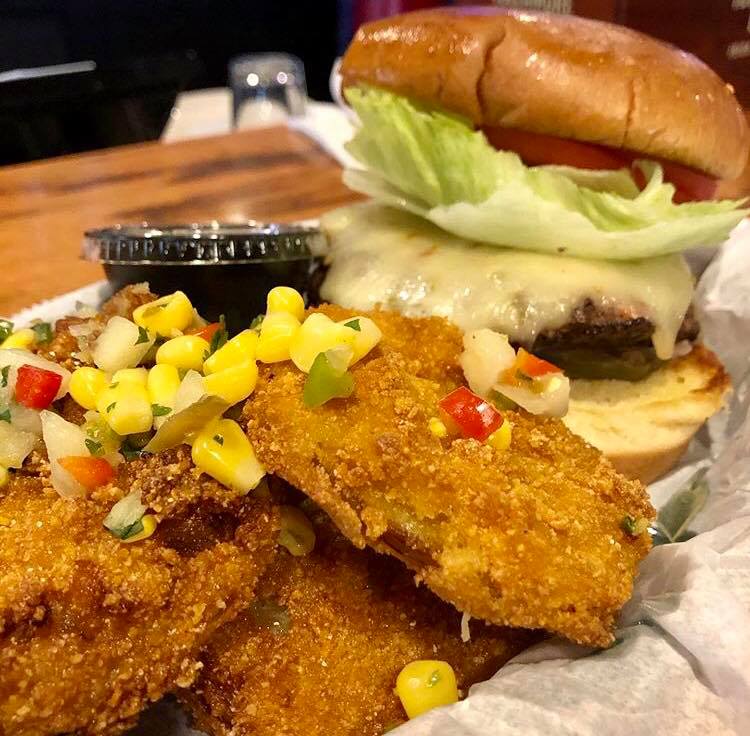 Mudtown Eat & Drink's fried green tomatoes are the perfect side dish and are served with roasted corn relish and tangy white sauce. If you feel that your fried green tomatoes deserve their own spotlight, Mudtown also has a Fried Green Tomato BLT served with pepper jelly and jalapeño pimento cheese.
7. Real & Rosemary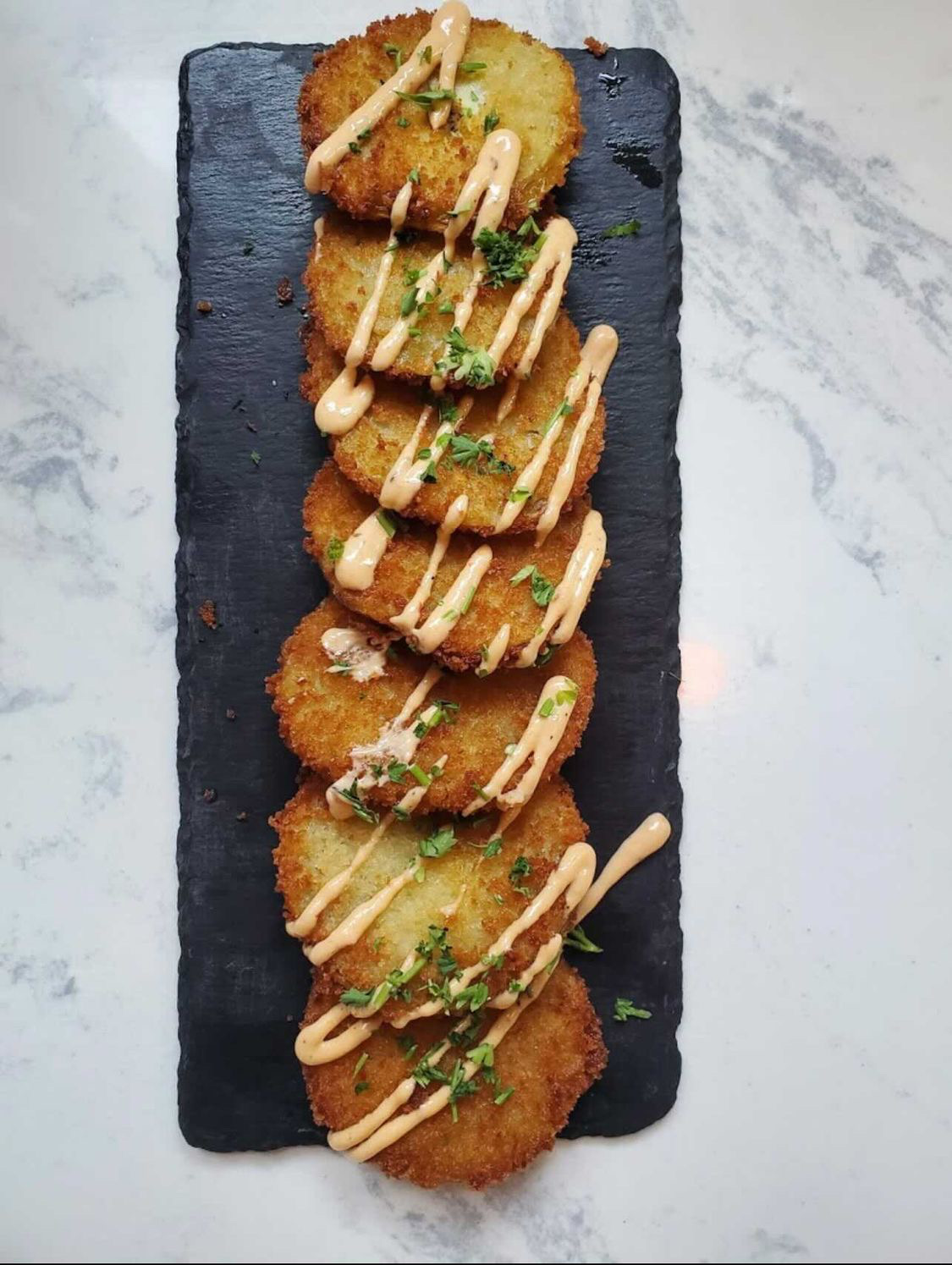 Real & Rosemary's menu is inspired by family recipes, and ingredients that are real and flavorful. Speaking of flavorful, they have a fried green tomato snack that is served with their homemade chipotle mayo.
Looking for more than a snack? Try out their BLT with hickory smoked bacon, fried green tomato, lettuce and chipotle mayo.