Sponsored
Planning to book a vacation now that COVID-19 restrictions are starting to be relaxed? Before you step on that plane, make sure you've taken a few steps to ensure you stay in good health during your trip. We tapped the expertise of Julia Perkins, a nurse practitioner with TrustCare Health, to see how we can stay healthy while traveling this summer.
Meet Julia Perkins, Nurse Practitioner with TrustCare Health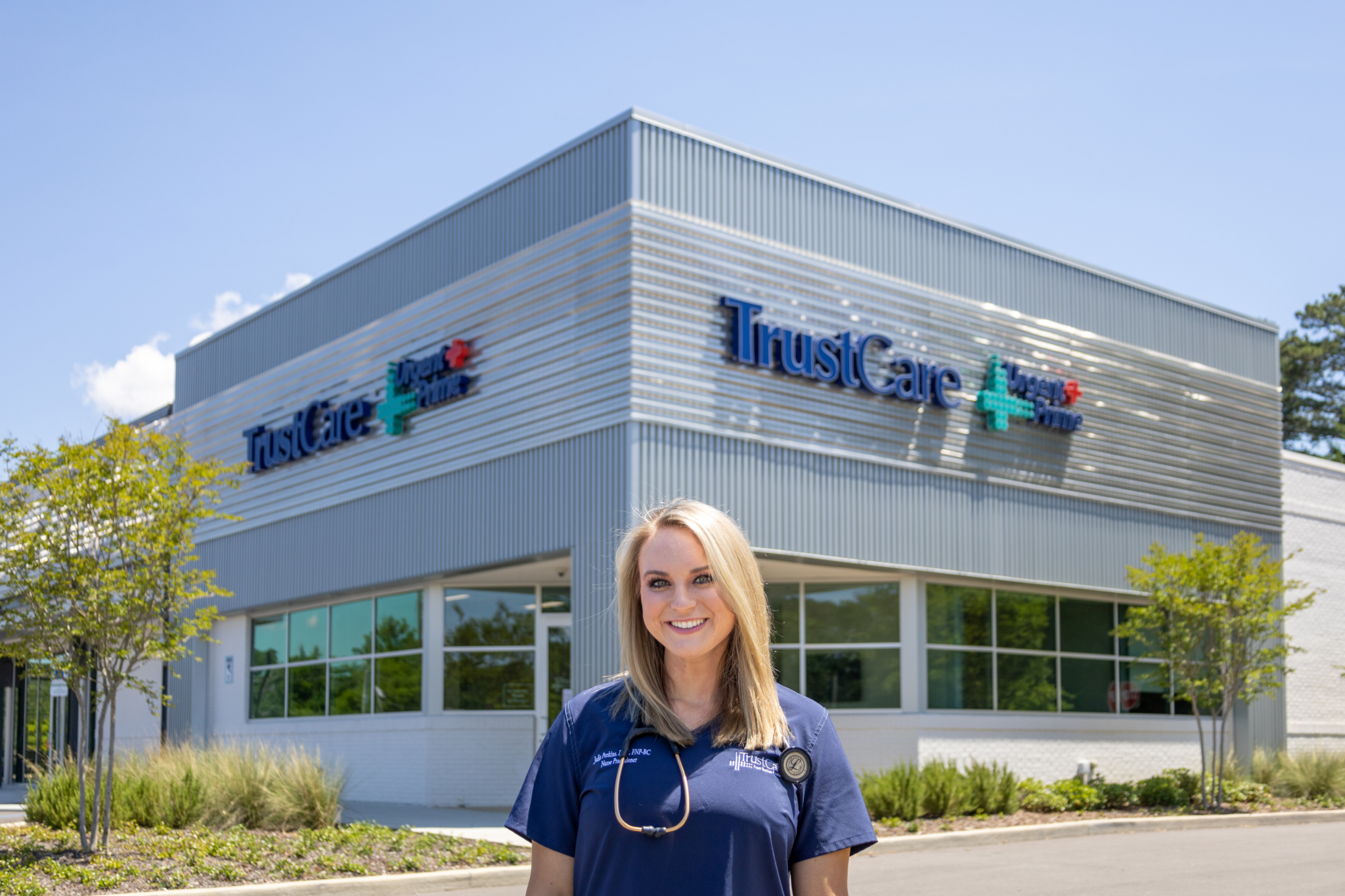 TrustCare Health: Website | Facebook | Instagram | LinkedIn
When it comes to staying up-to-date on the latest health tips, I can always count on the expertise of the staff at TrustCare Health. This time, I met with Julia Perkins, a nurse practitioner at TrustCare's brand-new Cahaba Heights location.
How long have you been practicing medicine?
Julia: "After attending the University of Alabama, I moved to Birmingham where I worked in the Emergency Room at Children's of Alabama for 6 years. During that time, I completed my D.N.P. Advanced Practice at Samford University."
How did you get involved with TrustCare?
Julia: "Honestly, I saw that TrustCare was hiring while driving past their Vestavia Hills location! I started researching and saw that their values were in sync with mine, and very patient-centered. I love that TrustCare focuses on putting the patient first, doing what's best for them while educating them on all steps we take."
What's your experience been like at TrustCare so far?
Julia: "It's been amazing! The patients are so nice and the staff is so friendly. We have a patient-minded approach as a team—we never want to keep patients waiting in the room for a long time!"
Easy Tips For Staying Healthy While Traveling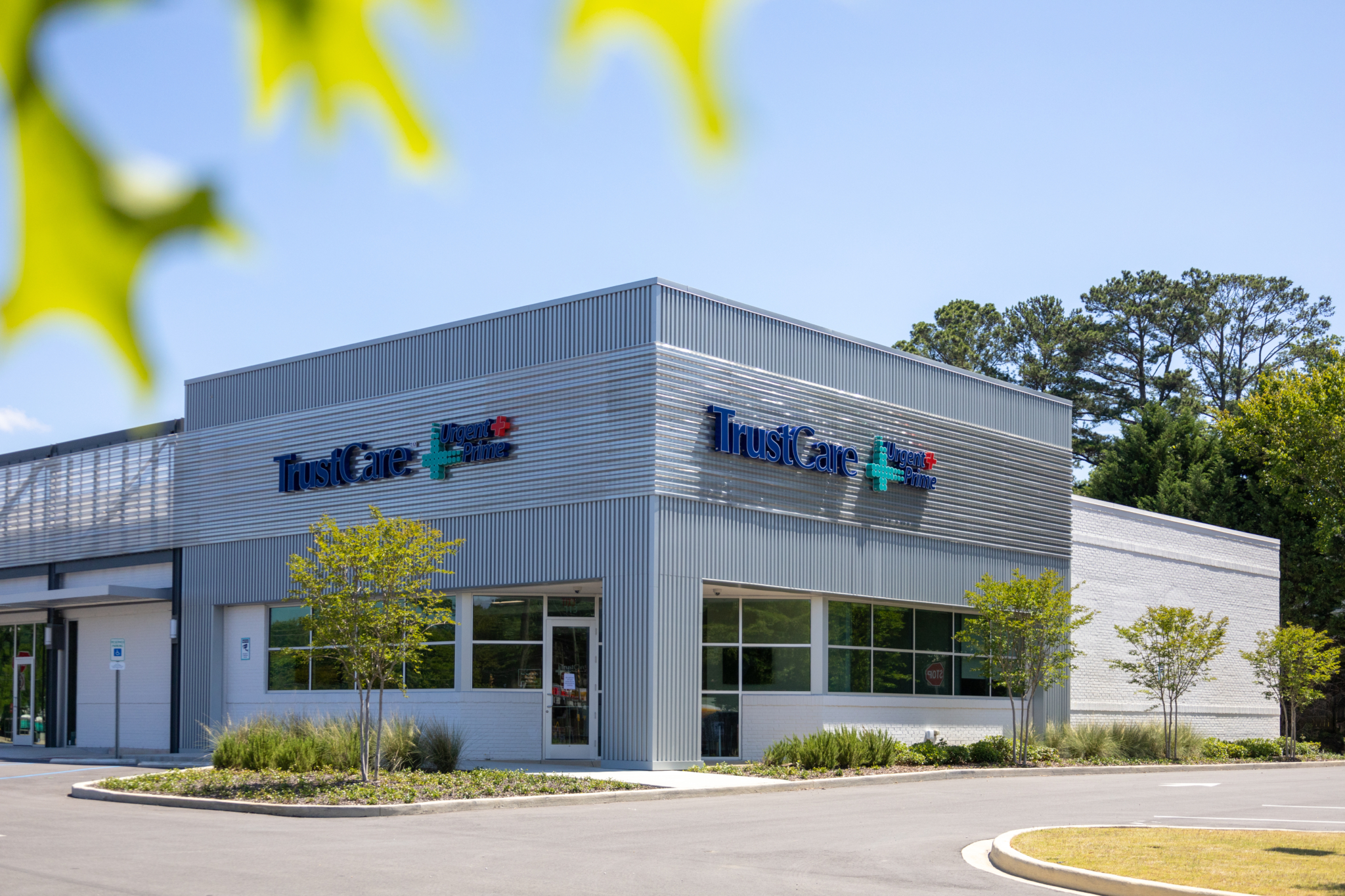 Whether you're flying domestically or internationally, traveling to a completely new environment can be intimidating. Luckily, Julia has shared a few easy tips to help you stay healthy—so you can focus on enjoying your vacation.
Let's say I'm planning a trip out of the country. What steps do I need to take to prepare for traveling?
Julia: "Before you start traveling, I always recommend you visit a healthcare provider like TrustCare to do a general wellness exam, just to make sure that you don't have any underlying conditions that could be exacerbated by traveling. For instance, if you're taking a long flight, we could talk about what that means and ways to ensure your blood pressure is under control."
What COVID-19-specific precautions do I need to take?
Julia: "Keep in mind, you may need to be vaccinated or show proof of recent COVID-19 testing. It just depends on the trip—every airline is different, and it also depends on whether you're traveling domestically or internationally. I recommend contacting your airline and making sure you meet all the requirements for travel. You can also visit the CDC's Travelers' Health page to see any and all vaccinations you'll need for the country you're visiting!"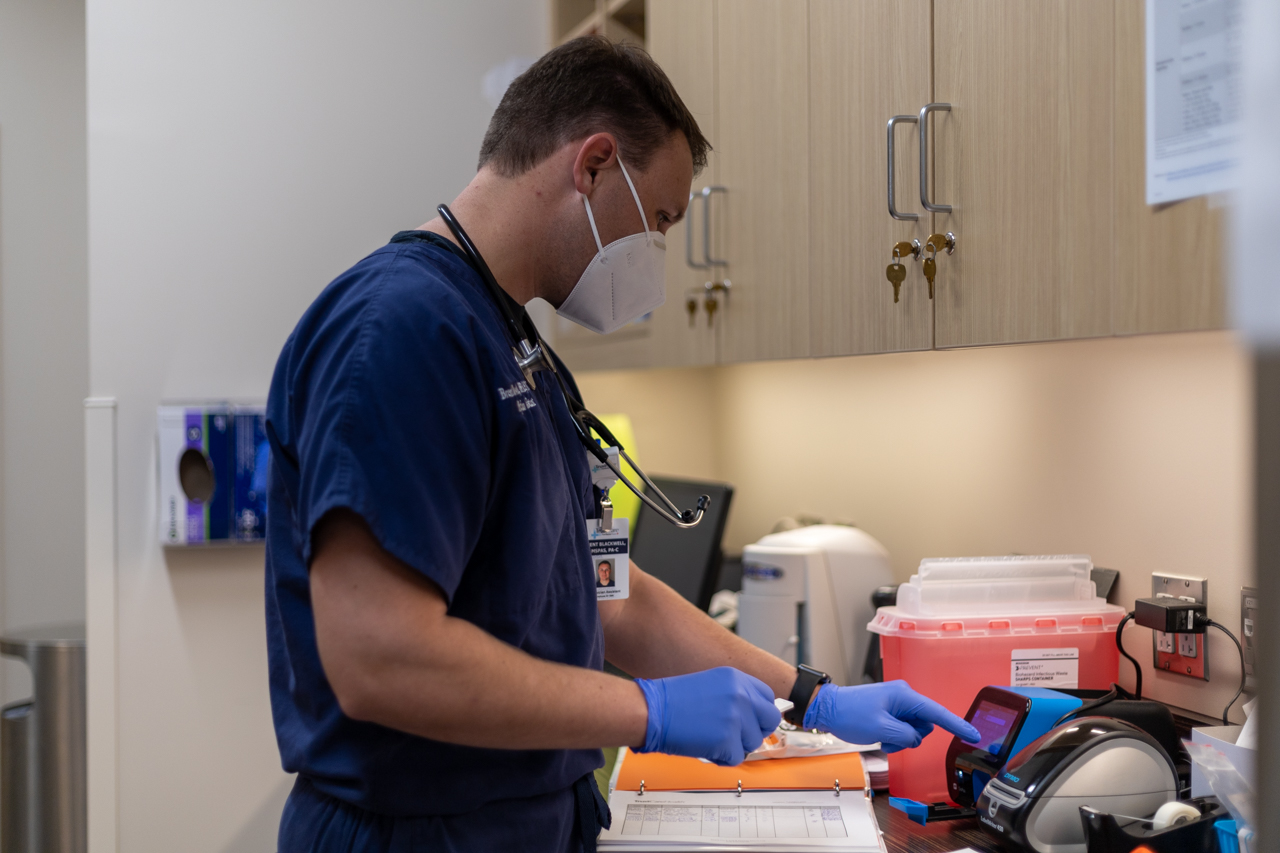 Okay, turns out I need a COVID-19 test. What are my options?
Julia: "If you're not sure that you meet all the requirements for traveling, come visit one of our TrustCare locations! We'll sit down with you to figure out exactly what you need. We have two different types of COVID-19 tests—the PCR test and Rapid test. Typically, PCR tests take one to three days to come back, and the Rapid test is ready within 15 minutes."
What are some other general tips for traveling?
Julia: "The easiest thing to do is to drink lots of water. Think about it—you're stuck in the airport for hours AND you're not allowed to bring water on the plane—it's very easy to get dehydrated if you're not careful. Make sure to take Vitamin C and Vitamin D to boost your immune system, since you're in a close environment with a bunch of people you don't know.

And if you're flying for more than eight or nine hours, make sure to periodically stand up and walk around the aisles for a few minutes. Sitting still for long periods of time can put you at risk for blood clotting, so make sure to move around to help prevent that!"
Stay Prepared For Your Next Vacation with TrustCare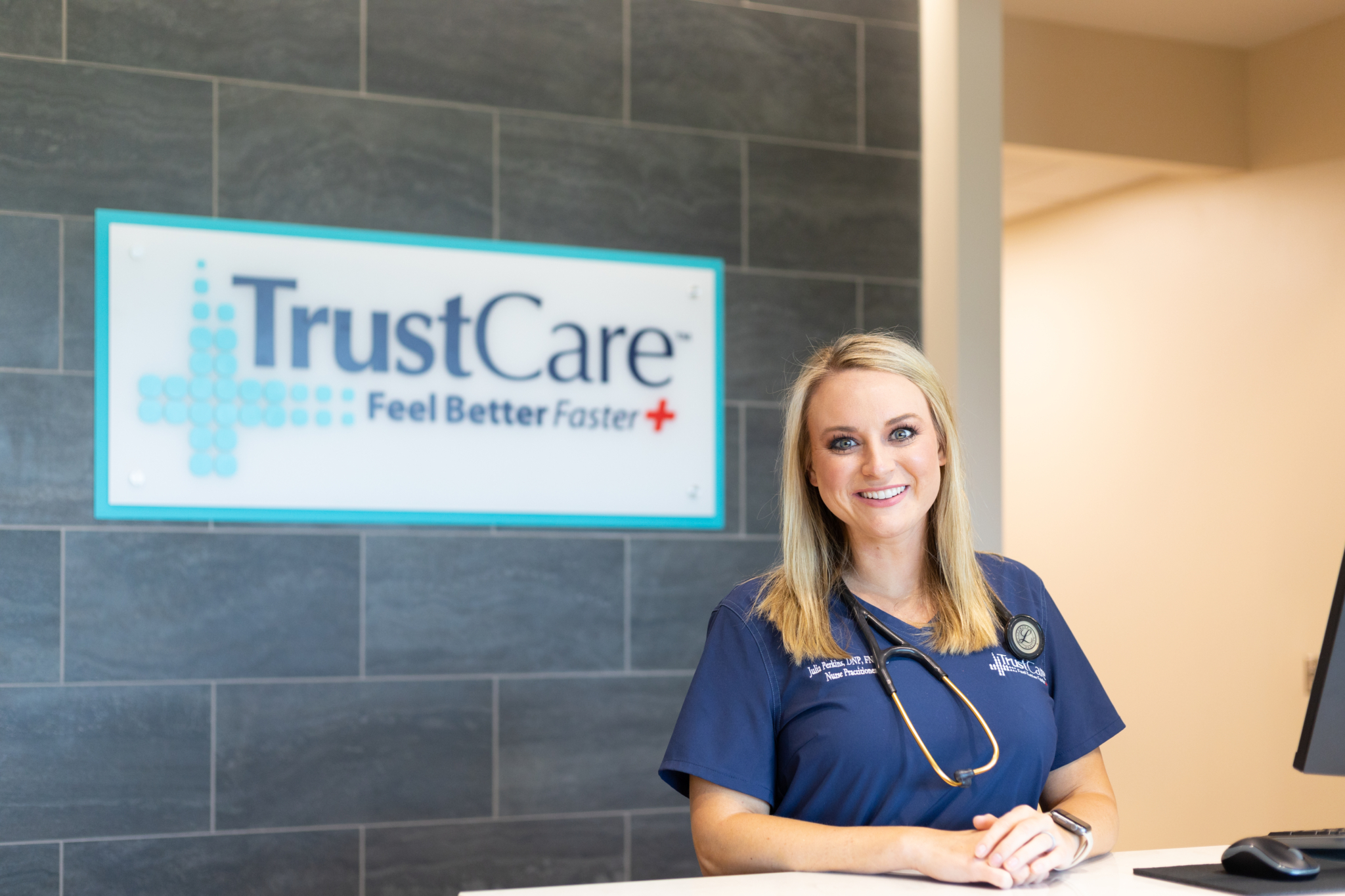 Making plans to travel this summer? Hopefully these easy tips can help you stay healthy & happy while you enjoy your vacation worry-free! If you have additional questions (or just want to pop-in for a quick wellness check!), be sure to reach out to the experts at one of TrustCare's three Birmingham-area locations:
Cahaba Heights

Hours: Monday-Friday, 8AM-8PM; Saturday, 9AM-5PM; Sunday, 1PM-7PM
Address: 3965 Crosshaven Drive, Birmingham, AL 35243

Montclair Road

Hours: Monday-Friday, 8AM-8PM; Saturday, 9AM-5PM; Sunday, 1PM-7PM
Address: 1337 Montclair Road, Birmingham, AL 35210
Contact: 205.203.8226 | Website | Email

Vestavia Hills

Hours: Monday-Friday, 8AM-8PM; Saturday, 9AM-5PM; Sunday, 1PM-7PM
Address: 708 Montgomery Highway, Suite 101, Vestavia Hills, AL 35216
Contact: 205.203.8282 | Website | Email
Have any traveling tips you want to share? Be sure to tag @bhamnow and @trustcare_health to let us know!
Sponsored by: