Sponsored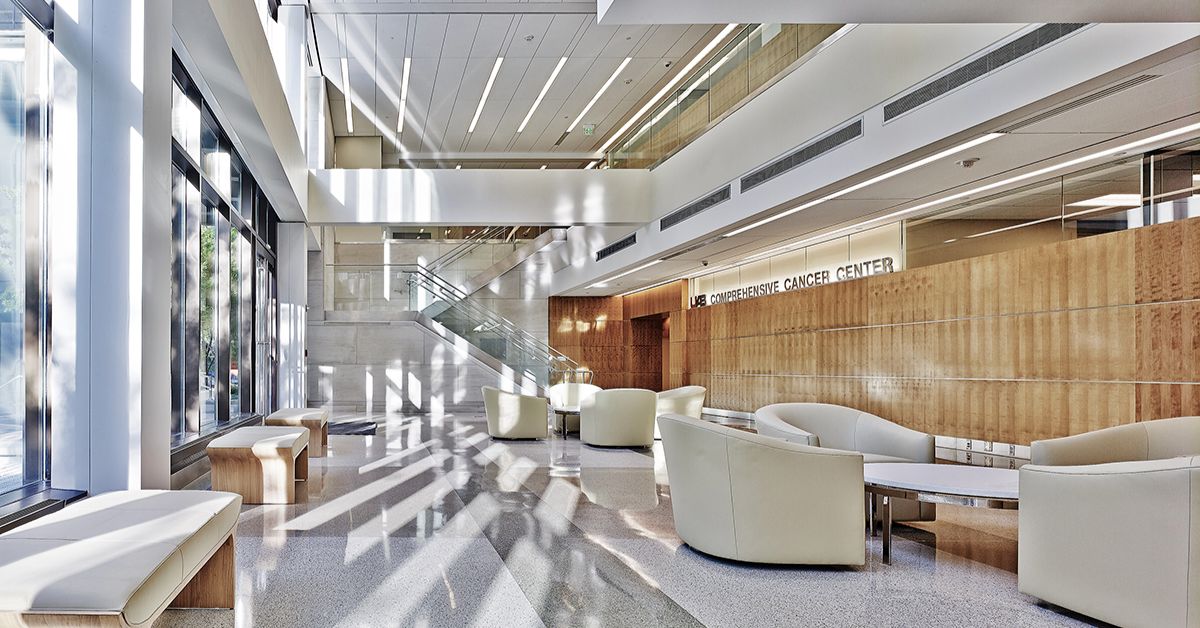 Since healthcare has been at the forefront of so many discussions over the past 14 months, we were curious what doctor's offices of the future might look like. We reached out to three experts at Williams Blackstock Architects (WBA): principal architect Joel Blackstock and interior designers John Beason and Ashley Handley. Keep reading to find out what we learned.
The big trends in both outpatient and inpatient medical care are:
Interior design that creates a warm and welcoming environment and helps patients have a positive experience.
Flow that works for patients, staff and physicians.
Complex modern technology behind the scenes so patients get the best care.
1. Healthcare design trend: interior design that helps patients feel good
According to the experts at WBA, healthcare offices of the future can support wellness and aid in recovery and healing in a few different ways:
Thoughtful interior design can help patients patients have a positive experience.
A fresh and comforting interior environment can be calming for patients, while still accommodating state-of-the-art medical technology.
Careful selection of interior finishes, lighting and the material palette can create an interior ambiance that makes patients feel like they're not at the doctor's office.
2. Healthcare design trend: patient and staff flow
I for one never realized how much thought goes into designing the flow of a doctor's office. For architects and designers, though, this is the first thing they address.
On the patient side, the office needs to be easy to access, including check-in, testing, sub-waiting and check-out. The flow needs to be intuitive and understandable so patients can easily find their way around.
On the staff and physician side, the office has to be an efficient and effective place to work. Nobody wants to run all over the place each day just to do their job.
Effective planning creates an easy flow for the patient and, behind the scenes, an efficient and effective flow for physicians, staff, medical equipment and technology.
3. Healthcare design trend: incorporating complex technology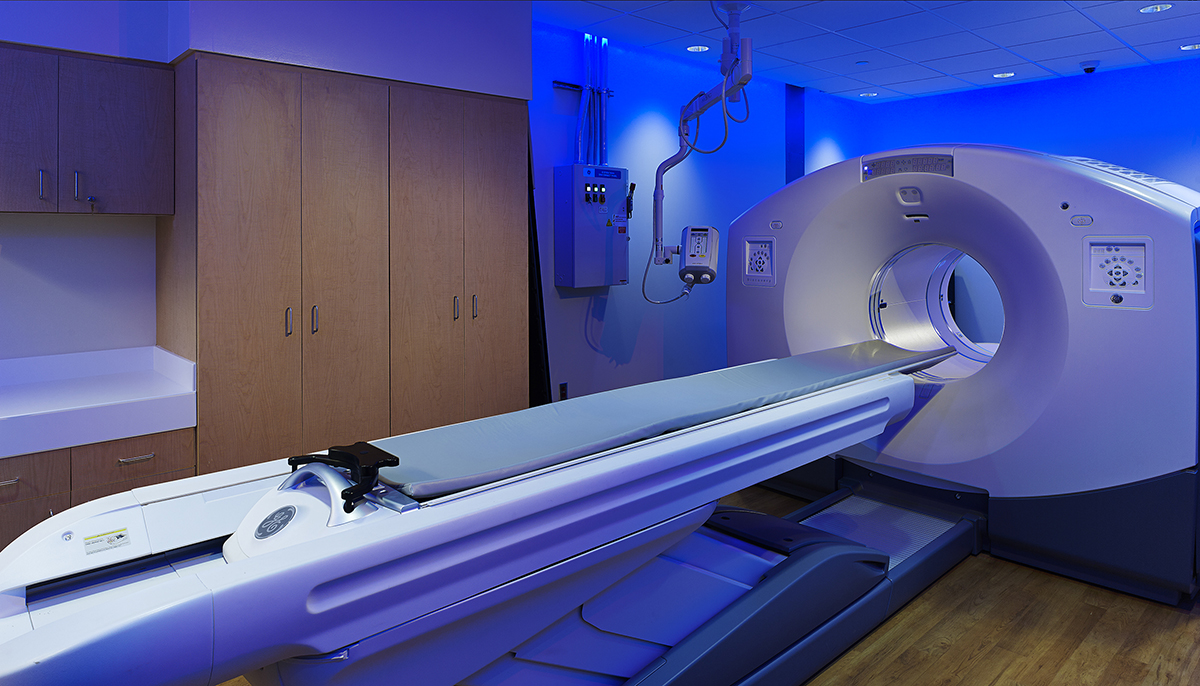 Much of today's healthcare involves complex state-of-the-art medical technology. While this equipment can literally be lifesaving, it needs to not be too intimidating for the patients.
Detailed engineering and architectural coordination helps ensure proper installation. And, interior design can screen the technology so the space is calming and comfortable for the patient while still providing the latest state-of-the-art care.
Some local examples of these healthcare design trends in doctor's offices of the future include:
Alabama Fertility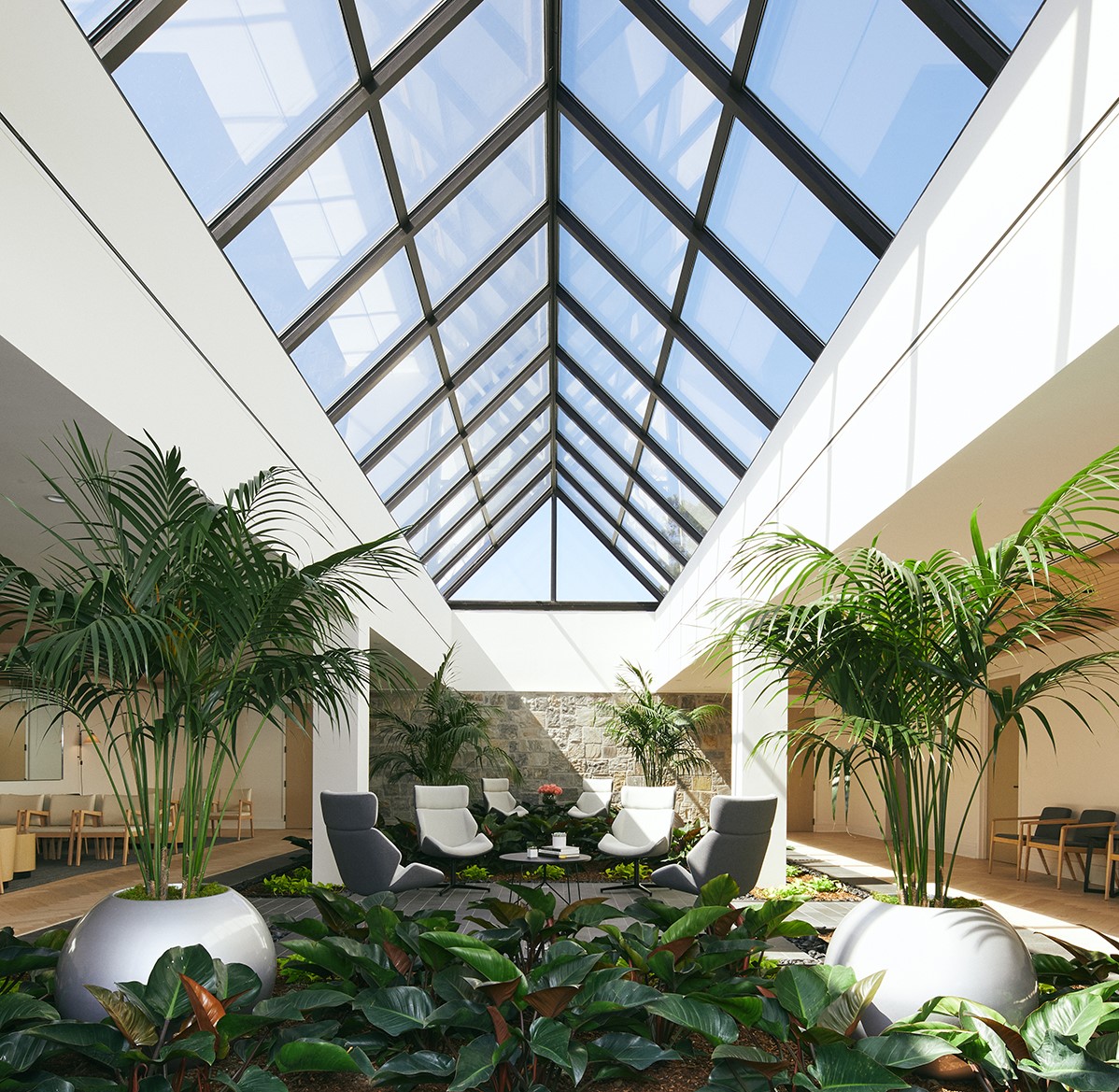 Since April 18-24, 2021 was National Infertility Awareness Week, you may have seen friends posting about their fertility journeys. As you can imagine, for anyone struggling to conceive, going to the doctor's office can be particularly stressful.
To counter this, interior designer Ashley Handley worked with Alabama Fertility to create a calm and private experience that feels warm and inviting.
One of the key features is a landscaped courtyard in the center of the waiting area with a large skylight that brings loads of natural light into the space. Plants and meandering paths help to create a sense of welcome and ease.
In the waiting areas are plenty of seating options. This way, patience can find a spot where they're comfortable either by themselves or with loved ones, "because a lot of times patients don't want other people to know they're struggling with fertility."
The bottom-line effect, says Handley, is that "you really don't feel like you're at the doctor's office."
Grotting and Cohn Plastic Surgery: healthcare design focus on helping patients feel good
Grotting and Cohn Plastic Surgery is planning to relocate its existing plastic surgery facility on Highway 280 to a new place near The Colonnade. Interior designer John Beason has been working with them to design an Alys Beach-inspired aesthetic inside and out. The goal: for it to feel inviting and comfortable, like a spa.
"One of the big things when we started designing the office was asking our employees what they wanted. Hands down, the common factor for everybody was 'way more open, way more windows, way more natural light,' so we took that and ran with it. Now we have lots of windows with lots of natural light for the staff and patients to enjoy.

We also wanted a 'medi-spa' like feel for all of our patients, so they would feel comfortable walking into the office. We have an indoor and outdoor lobby; the spa has its own waiting area; and we have a family surgical waiting room. We wanted it to be comfortable for all of our patients and families."

Tracy Cohn, Practice Manager, Grotting and Cohn Plastic Surgery
Birmingham Heart Clinic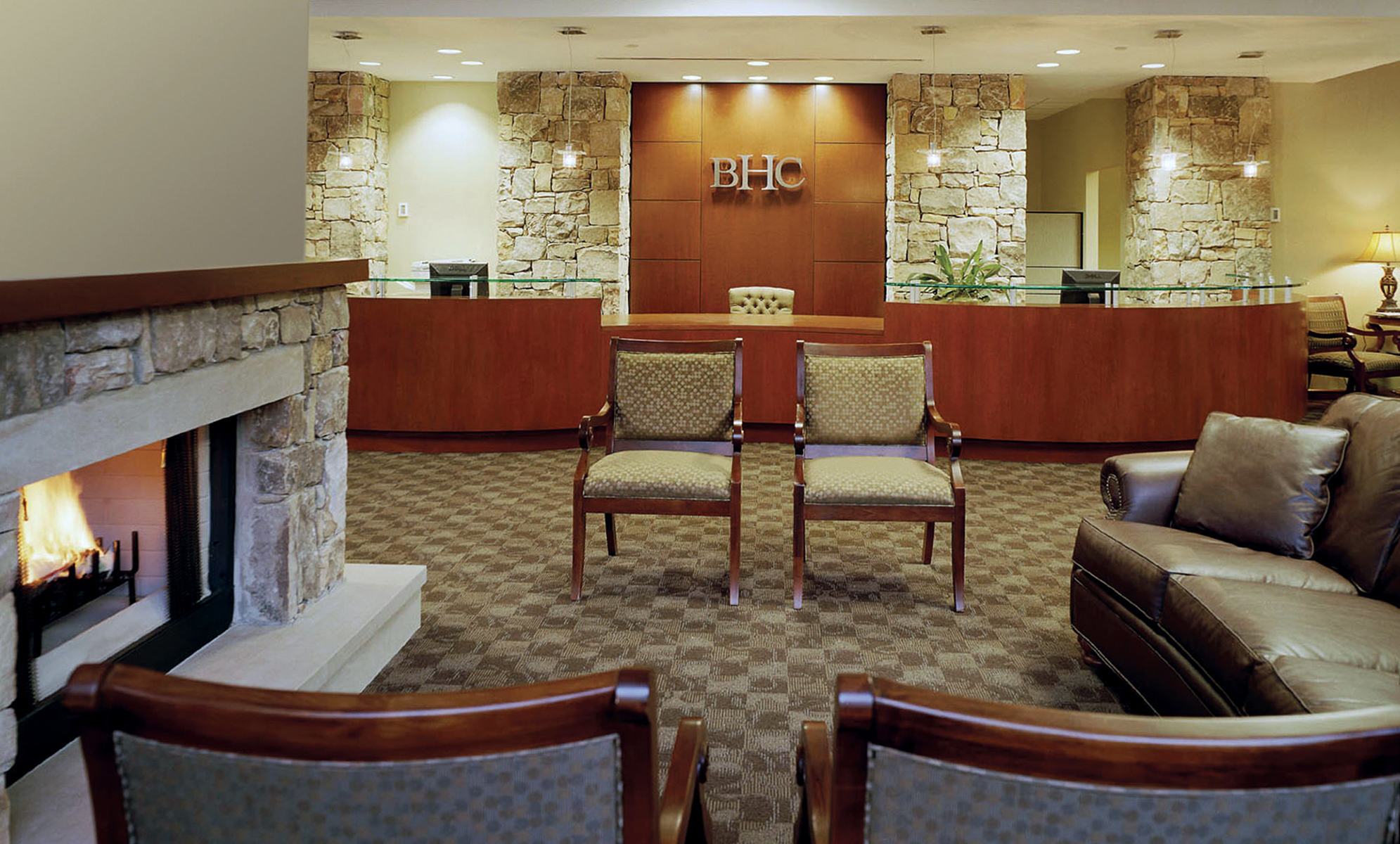 For years, Birmingham Heart Center was located within St. Vincent's East, a big hospital complex that was an ordeal for patients to get to.
The physicians built a new office outside of the hospital on a woodland piece of property, where it's easy to drop patients off at the door. Blackstock explained that they designed the office to be really calming with a rustic look, incorporating natural stone and wood. To add to the homey feel, there's even a fireplace in the waiting room.
"When you walk in, there's this nice feeling that represents the quality of the medical service that patients will receive, and at the same time relaxing the patient and giving them the confidence that they're in a good place, and they will get top notch care."
—Joel Blackstock, Principal Architect, Williams Blackstock Architects
O'Neal Comprehensive Cancer Center: healthcare design focus on incorporating complex technology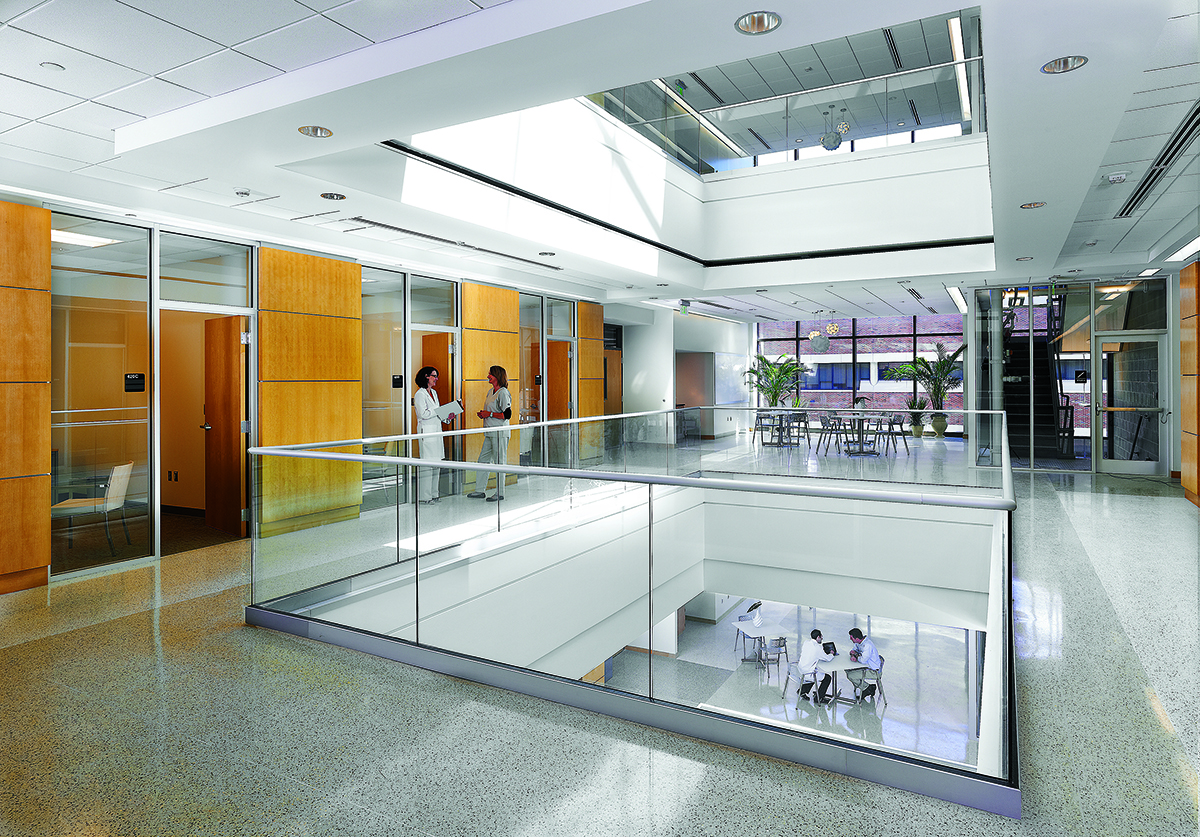 When WBA renovated the O'Neal Comprehensive Cancer Center, the challenge was to create a dynamic and uplifting interior space for physicians and researchers while incorporating the latest medical technology.
The original building was a 1970s brick box-like building right in the heart of UAB, just next door to the hospital. 
"We took a can opener to the brick box, introducing glass and natural light to create a new light-filled lobby and entrance. We sliced a new light-filled atrium down through the middle of the six-level building. This introduced natural light throughout, for all occupants to enjoy."

Joel Blackstock, Principal Architect, Williams Blackstock Architects
The next challenge was to create a home for the 30-ton cyclotron—a critical part of UAB's nuclear medicine toolbox for cancer treatment.
At the time of its installation, Blackstock said, "the technology was so new, only one or two of the devices were underway in the world—in Russia and in France—and the initial drawings were in Russian."
The state-of-the-art equipment in the Nuclear Medicine Department includes the cyclotron, PET-MRIs and PET Scans, which are used to deliver the best possible care to cancer patients.
Want to learn more about the latest trends in architecture and design? Visit Williams Blackstock Architects's website or follow them on Instagram.
Sponsored by: