Sponsored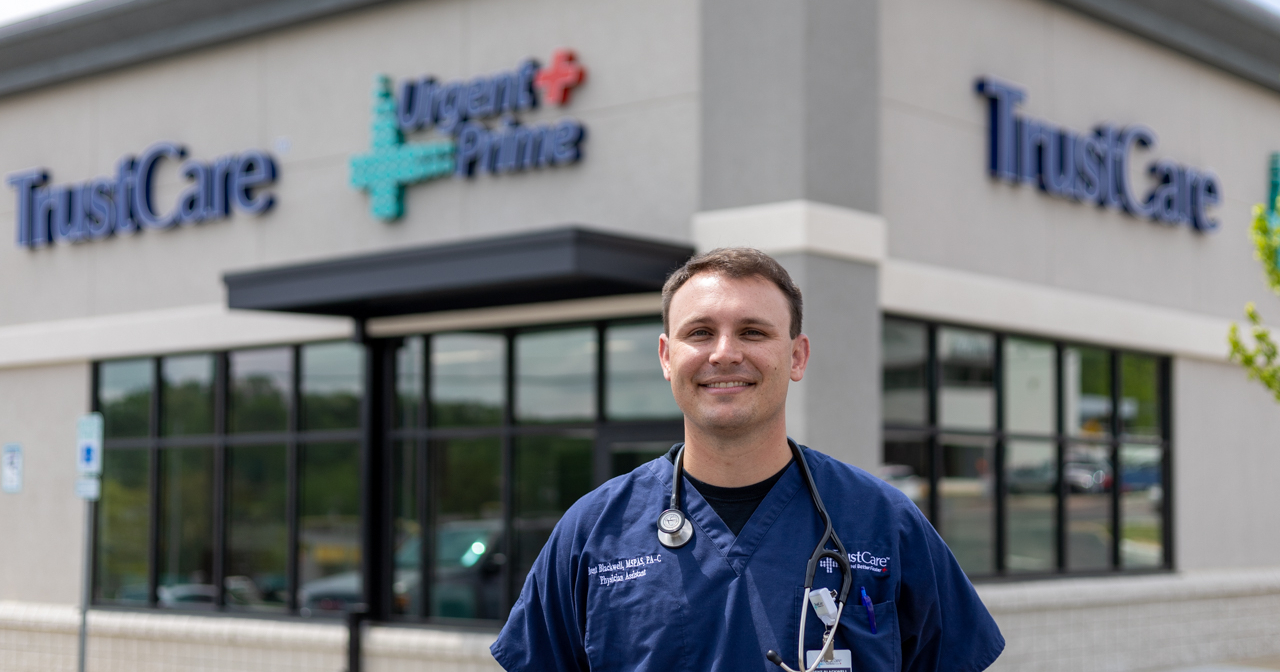 Depending upon your luck, you'll probably visit a local healthcare provider once or twice for annual checkups and such. But what do physicians do when you're not there? We spoke with Brent Blackwell, a local Physician Assistant at TrustCare Health, to learn more about his day-to-day work life.
Meet Brent Blackwell, Physician Assistant at TrustCare Health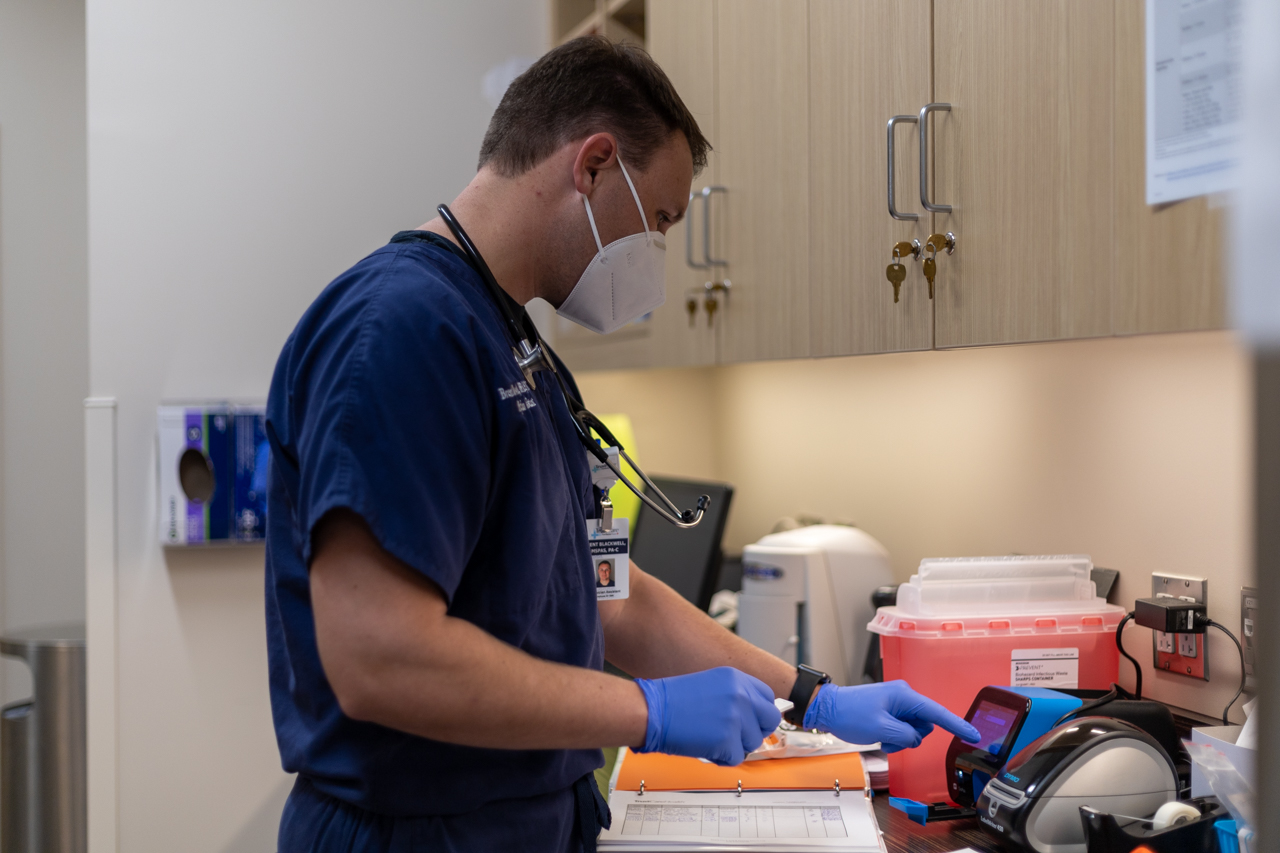 But first—what is a Physician Assistant? Physician Assistants, also known as PAs, are medical practicioners who are able to diagnose illnesses, develop a treatment plan, prescribe medication and more while serving as the patients' primary healthcare provider. With countless hours of training, PAs are able to work with any patient that comes through their doorway.
As a PA, each day presents new challenges. To learn more about the day-to-day life of a PA, we spoke to Brent Blackwell, a PA at TrustCare Health in Vestavia Hills.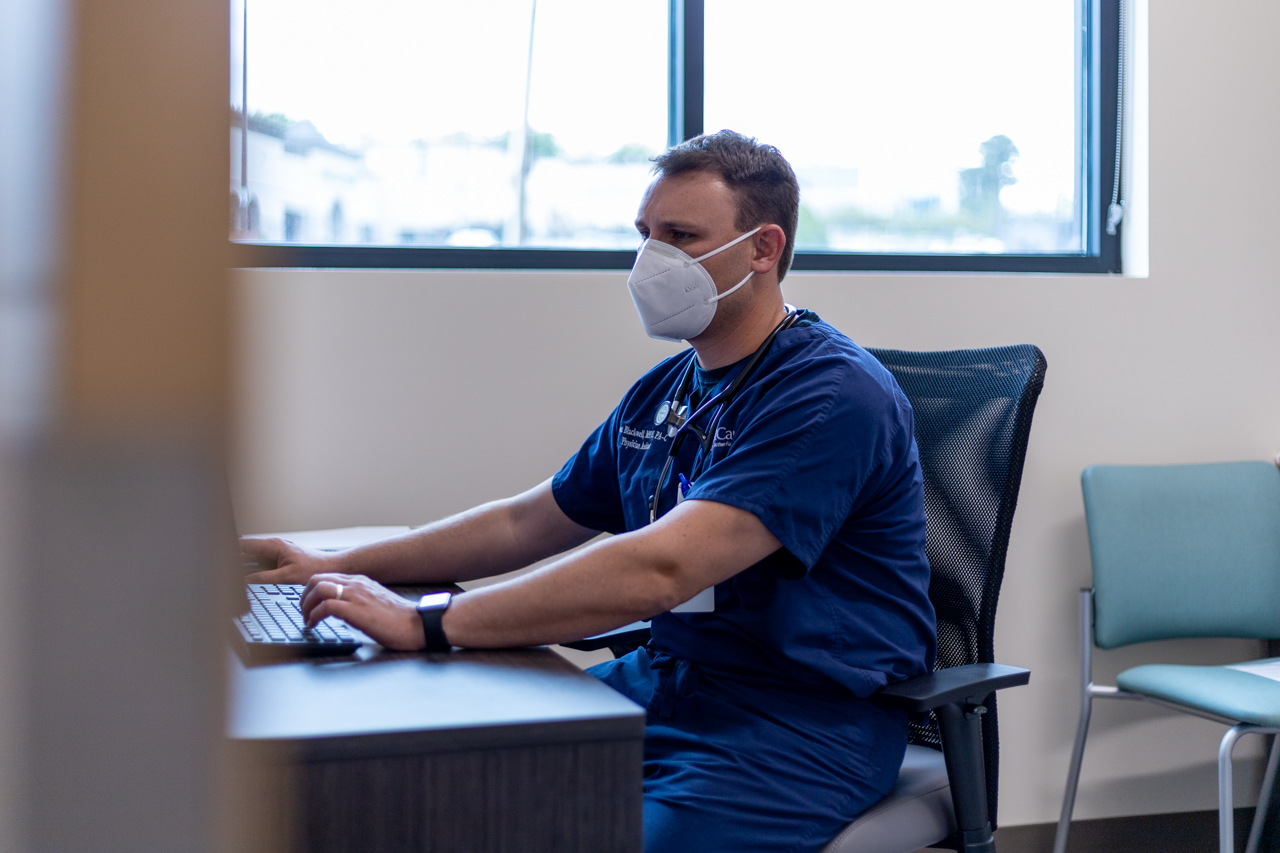 How did you become a Physician's Assistant?
Brent: "I always knew I wanted to be in medicine, as far back as undergrad. When I moved to Birmingham about 11 years ago, I bumped into someone starting PA school and learned a bit more about the field. I was accepted to PA school at UAB and graduated a litte over 5 years ago. Since graduation, I've gained experience at several local clinics before ending up at TrustCare Health."
What does the typical day at TrustCare look like for you?
Brent: "During the week, TrustCare will be open 12 hours a day. I arrive a bit earlier to make sure that everything is set up correctly, review what happened the day before and prepare for the day. Then, I'll start seeing patients. TrustCare is primarily a walk-in clinic, but we do have some regular patients. Once the nurses get the patients prepared, I'll visit and see what's going on, try to diagnose their illness and prescribe a treatment."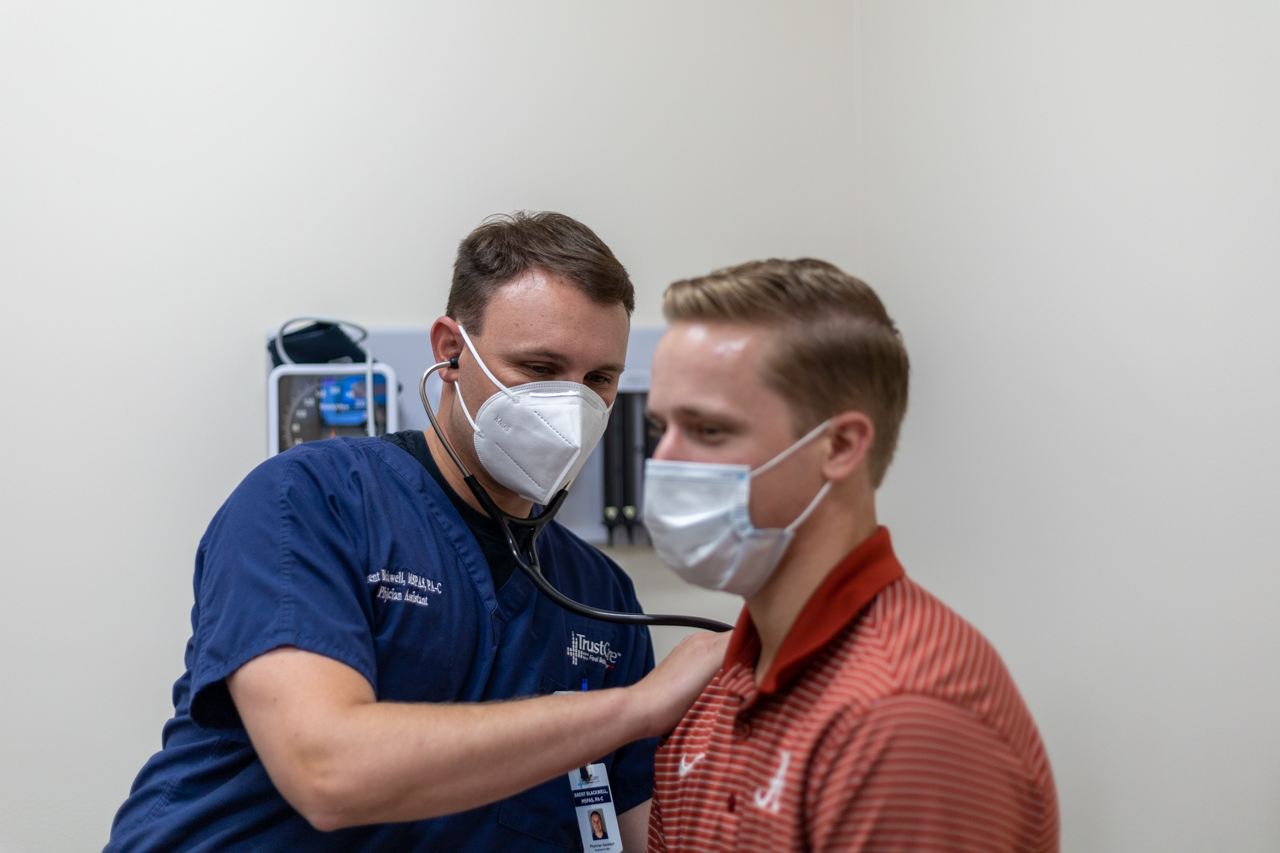 What do you do once the work day ends?
Brent: "When I get done with my day, my primary goal is to go home to help out with my kids. I love getting to see them and check in on their day. I make sure to move my attention away from work and focus more on my family and be present in their lives."
What do you like best about TrustCare Health?
Brent: "I really appreciate TrustCare's approach to patient care and the patient experience. TrustCare really goes the extra mile to provide an exceptional experience: we want to get results in a timely manner to best treat our patients. TrustCare has had a lot of success in Mississippi, so it's great to see their program grow here in Alabama."
In addition to his work AND home life, Brent Blackwell sets aside time each week to volunteer at the University of Alabama at Birmingham's Physician Assistant program. Before working at TrustCare, Brent worked for five years with an orthopedic surgeon—so he enjoys sharing insight and real life experiecnes with the students to let them know what they might see on a day-to-day basis.
Brent: "I get to spend a bit of time each week helping out at the Physician Assistant program at UAB. Even now, I still learn more about medicine every day, so I make sure to tell the students that they don't have to learn it all now—there's plenty of time to continue your education post-graduation.
Learn More About Brent Blackwell at TrustCare
TrustCare: 205.203.8282 | Website | Facebook | LinkedIn

Vestavia Hills: 708 Montgomery Highway, Suite 100, Vestavia Hills, AL 35216
Montclair: 1337 Montclair Road, Birmingham, AL 35210
Coming Mid May, TrustCare's 3rd location in Birmingham

Cahaba Heights, at the corner of Crosshaven Drive and Green Valley Road
Want to learn more about TrustCare in Alabama? Be sure to reach out to TrustCare on their website, Facebook, LinkedIn or visit one of their Birmingham locations!
Have you met Brent Blackwell at TrustCare? Tag us @bhamnow to let us know!
Sponsored by: