You know it's officially springtime when the weather starts warming up, flowers start blooming and the pollen starts attacking. One of the best things about spring is that some of my favorite fruits come back in season.
One fruit reigns supreme when it comes to enhancing dishes and it's the strawberry. We even have a few farms near Birmingham where you can go and pick fresh strawberries right off the vine to create your own recipes at home.
Don't worry if being in the kitchen isn't your thing. We found some delicious food and drink options around Birmingham for you to get your strawberry fix.
1. Berry Good Salad at Urban Cookhouse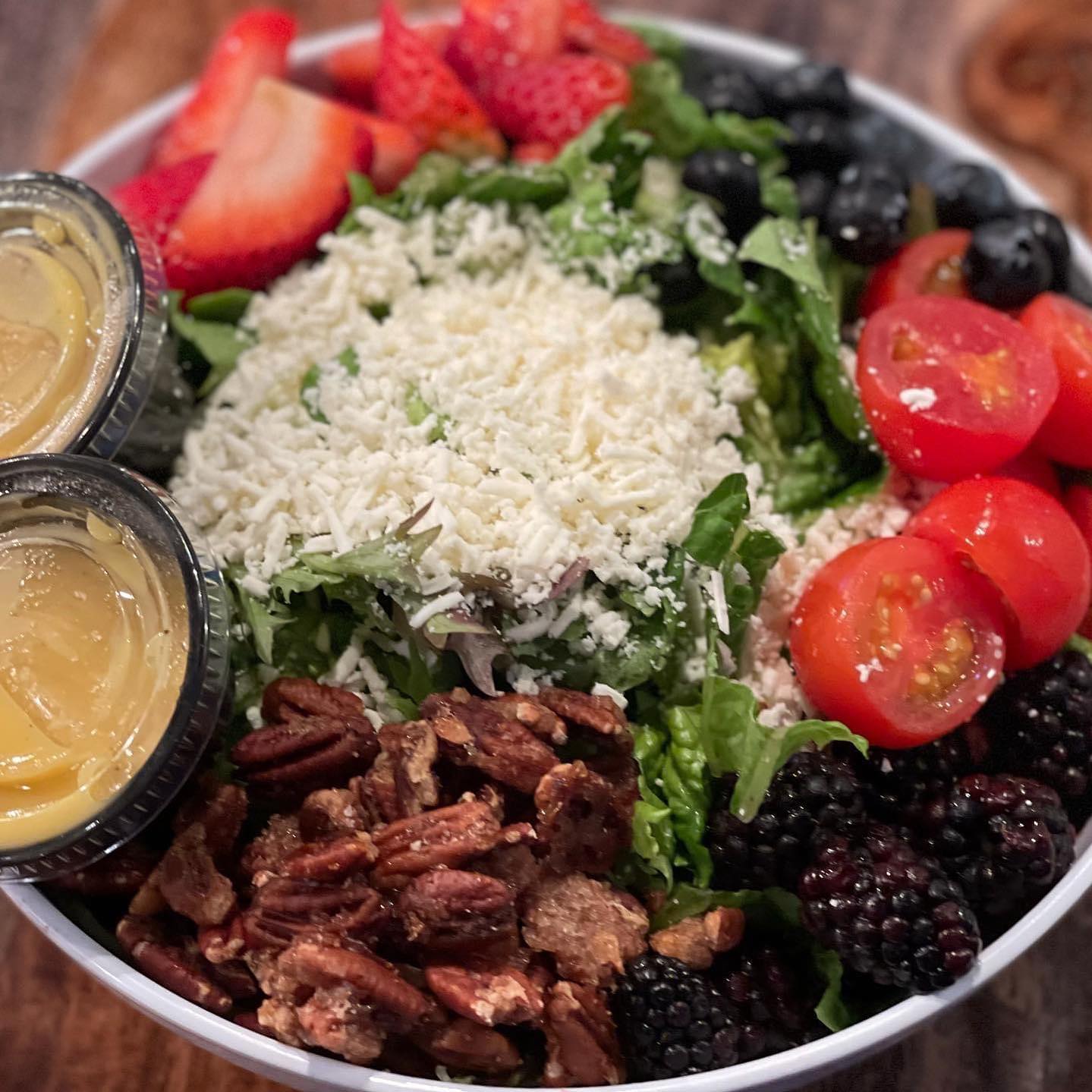 Urban Cookhouse is known for using the freshest ingredients in its meals while supporting local farmers. One of their most popular meals on the menu is their "Berry Good Salad," which contains seasonal berries, tomatoes, spiced pecans, feta and citrus vinaigrette.
Adding meat is optional. You can also get this fresh salad in the form of a wrap. We have three Urban Cookhouse locations in Birmingham, and each of them has this berry delicious salad on the menu.
2. Strawberry Cake at Ashley Mac's
Ashley Mac's is a local gem here in Birmingham and surrounding areas. One of the highlights on their menu is the three-layer strawberry cake that people just can't get enough of.
In case you have no self-control and would possibly eat the whole cake in one sitting, you also have the option to buy it by the slice or in cupcake form. Ashley Mac's has five locations within the Birmingham area.
3. Spring Strawberry Tart at Bandit Patisserie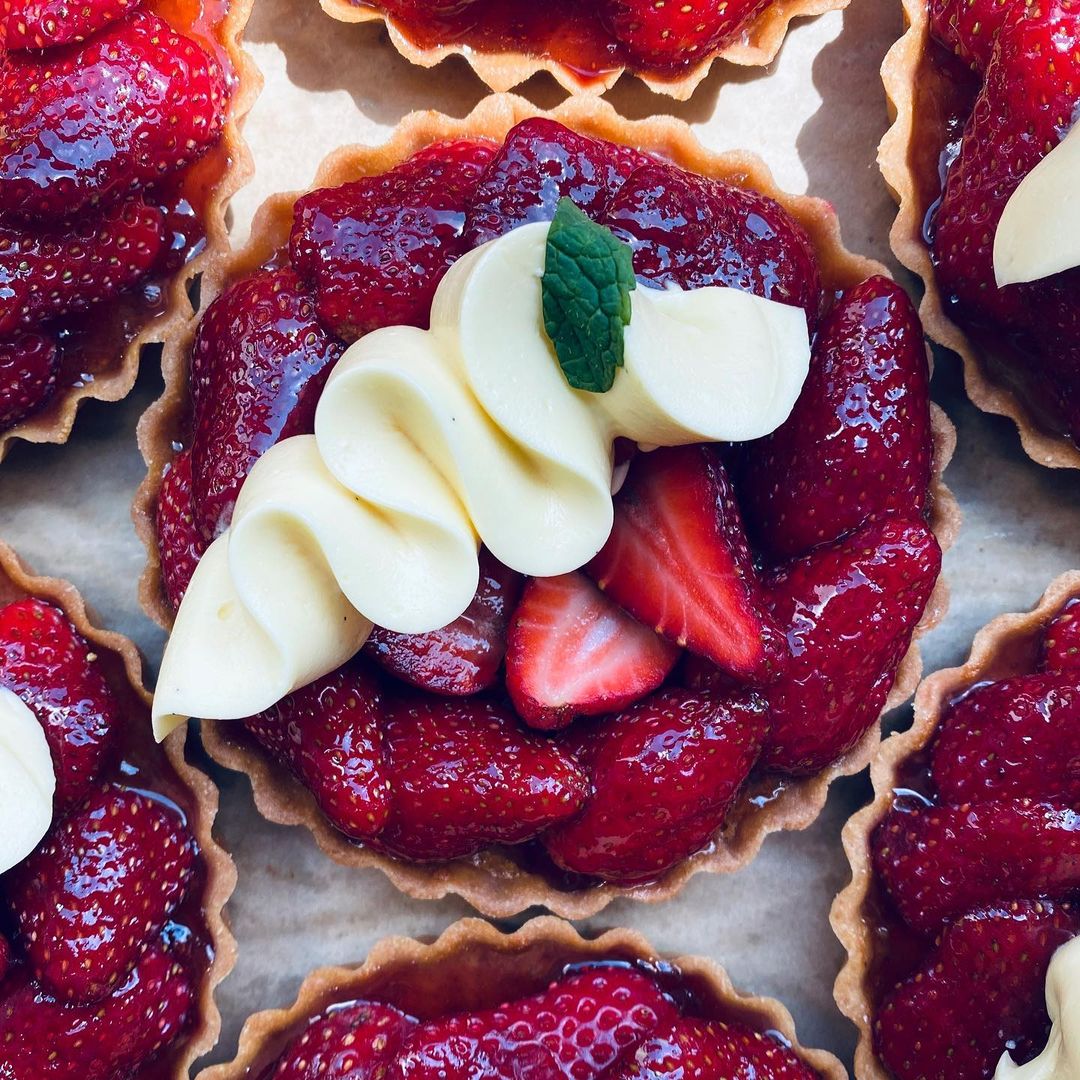 Yes, we have another dessert on the list. No, we don't feel guilty about it. Bandit Patisserie has just premiered its new dessert, which is a gorgeous spring strawberry tart.
This tart is made with almond frangipane cream, vanilla bean creme mousseline, baby mint and a lot of local strawberries.
Address: 2015 1st Avenue North, Birmingham, AL 35203
Hours: Mon-Tues Closed; Wed-Fri 11AM-10PM; Sat 9AM-10PM; Sun 9AM-2PM
Contact: (205) 703-3012 | Instagram | Facebook
4. The Sentenza at the Essential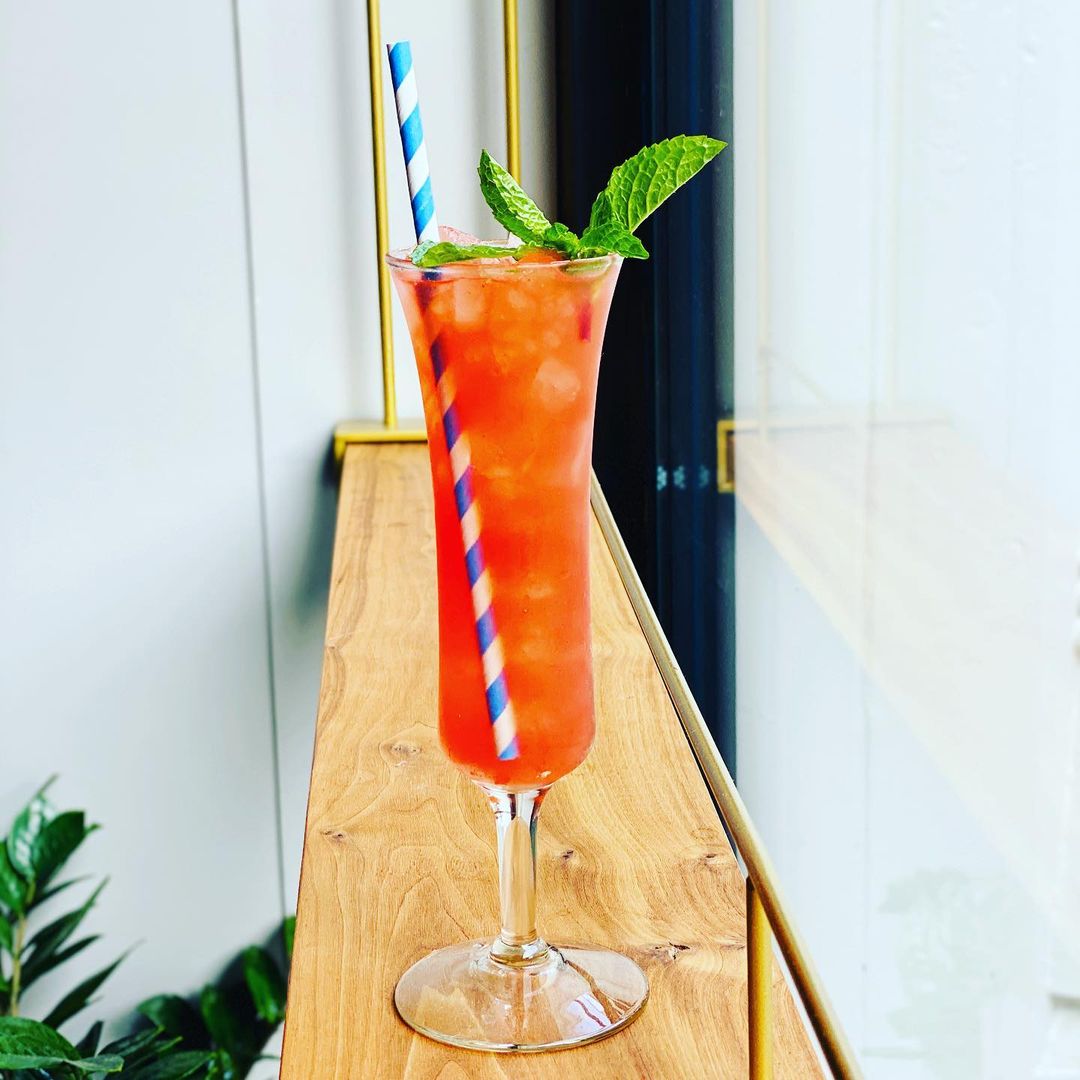 What is spring without a colorful, fruity cocktail? The Essential has crafted this beautiful strawberry cocktail that's perfect for the season.
It contains strawberry, gin, Campari and lime. Simple, yet incredibly fresh. It's also perfect for adding some aesthetic to your Insta feed.
Address: 2018 Morris Ave, Birmingham, AL 35203
Hours: Mon-Tues Closed; Wed-Fri 11AM-10PM; Sat 9AM-10PM; Sun 9AM-2PM
Contact: (205) 703-3012 | Instagram | Facebook
5. Açaí Bowls at City Bowls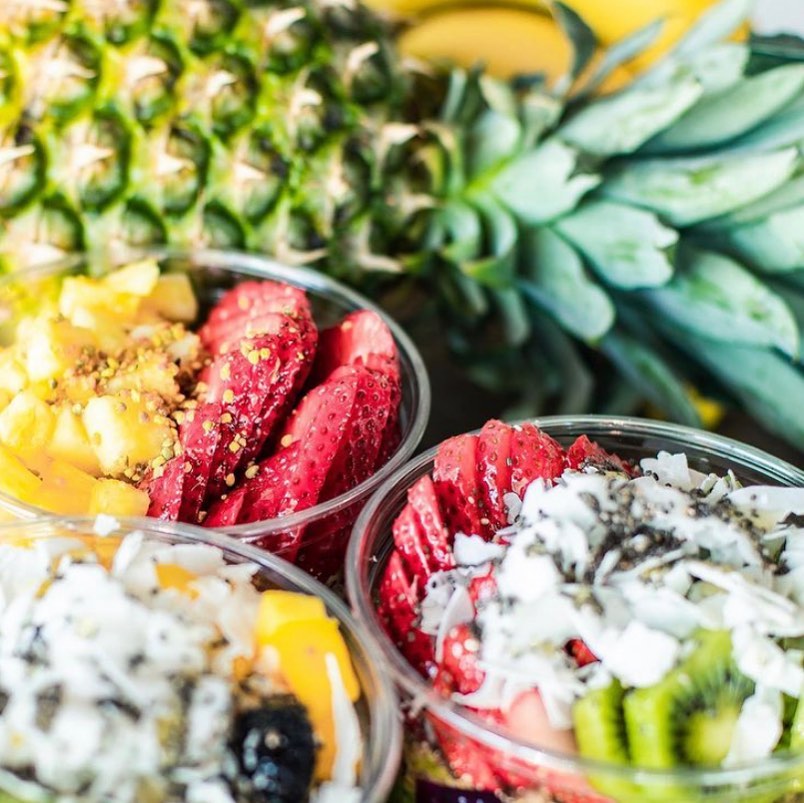 City Bowls is known for being Birmingham's first Açaí Bowls food truck. They also have a store location in Vestavia where you can order and pick it up at your convenience.
Some of the most popular bowls are the Bham bowl, the OG bowl and the powerhouse bowl.
What are some of your favorite strawberry cocktails and desserts around Birmingham? Let us know! Follow Bham Now on Facebook, Instagram, Twitter and LinkedIn.