Want an excuse to eat pizza? Today is your lucky day because it's National Deep Dish Pizza Day. Keep reading to discover five spots that serve the thickest and belly-satisfying slices in Birmingham. Psst! You'll also learn how to join in on the deep-dish pizza challenge at Basil's Pizza and Bar.
1. Tortugas Pizza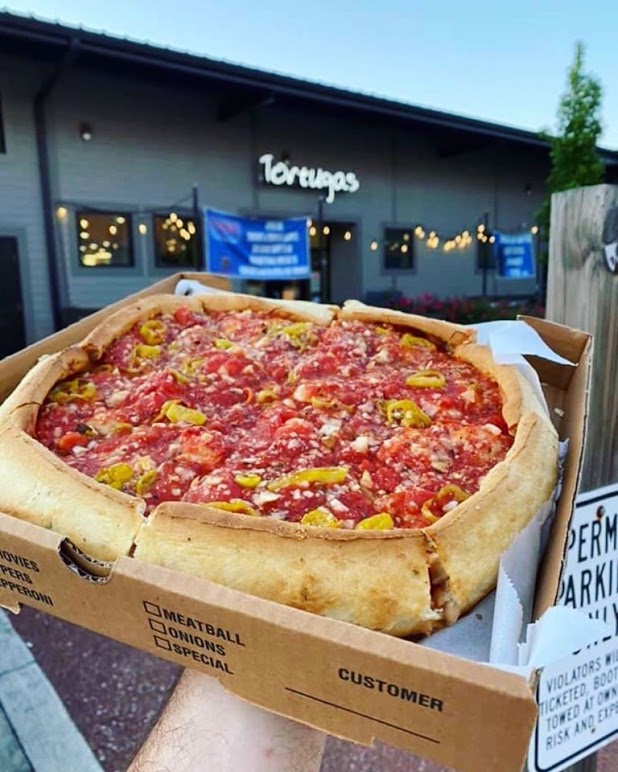 Tortugas Pizza has more awards and accolades than I can name. One that stands out—they are listed as one of the "100 Dishes to Eat Before You Die in Alabama" for their deep dish pizza.
Their massive stuffed pies take 45 minutes to cook, so if your hunger is too intense, grab your deep dish of choice by the slice.
2. Salvatore's Pizza & Pasta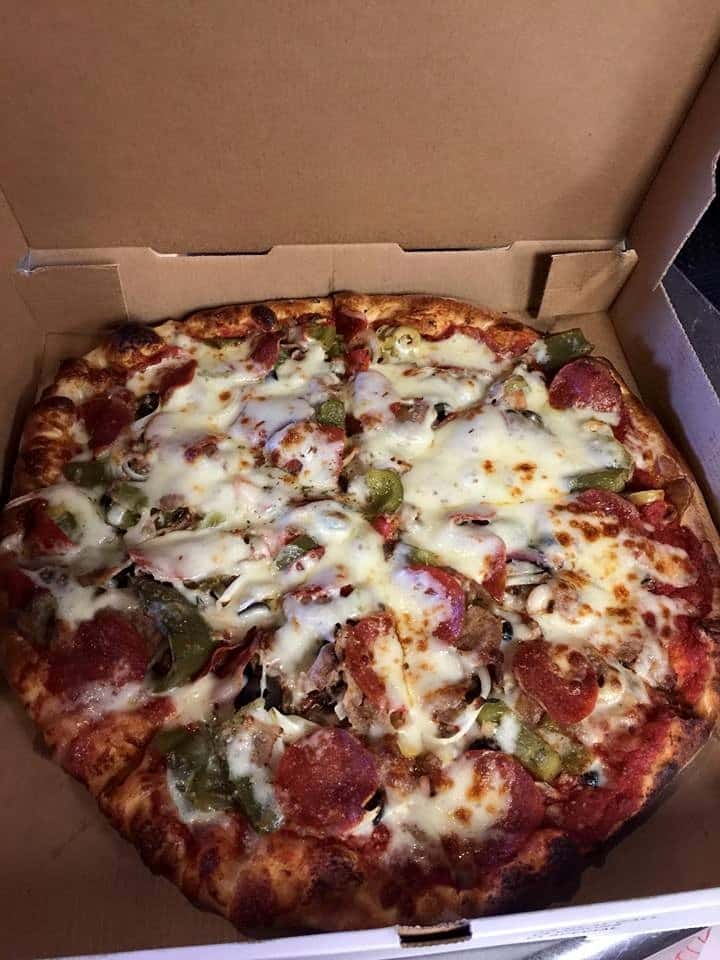 Salvatore's Pizza and Pasta follows a family tradition. Salvatore learned the craft from his father and brought their pizza all the way from New York City to Alabama.
You will find their deep dish pizzas listed under Sicilian pizzas with plenty of tasty options.
Hoover location: 1594 Montgomery Hwy, Hoover, AL 35216 | Birmingham location: 4673 Hwy 280, Suite 1, Birmingham, AL 35242
Hoover hours: Monday-Thursday, 11AM-8PM | Friday-Saturday, 11AM-8:30PM | Birmingham hours: Tuesday-Thursday, 3-8PM | Saturday-Sunday, 2-8PM
Contact: Website | Facebook | Call Hoover location | Call Birmingham location
3. Basil Pizza and Bar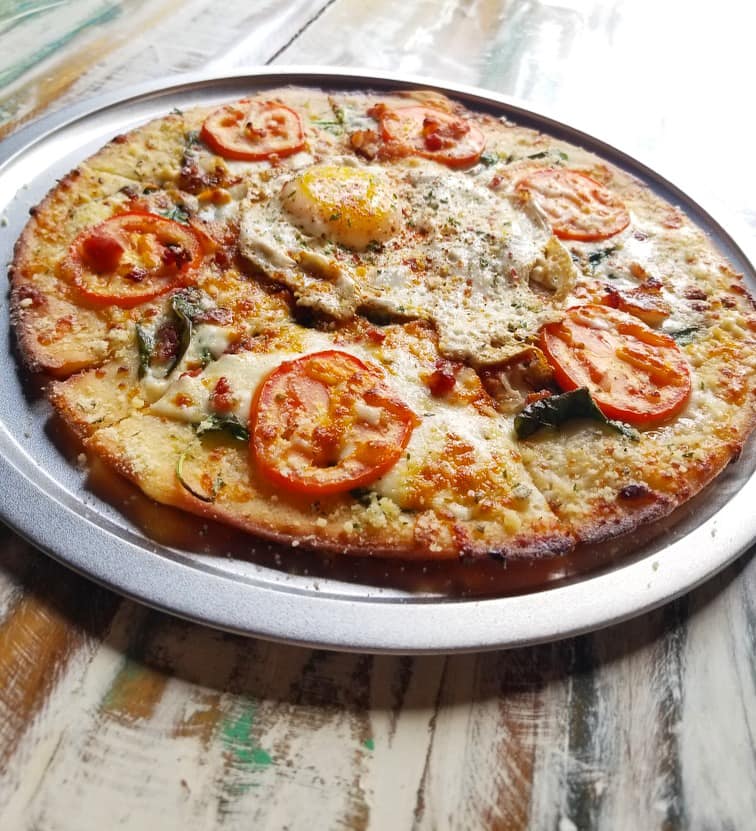 Basil Pizza and Bar is your neighborhood pizzeria in Crestline Park. Almost all of the pizzas you'll find here are made on a typical pizza crust, except for one—the "Fuhgeddaboudit".
This stand-out creation is a beast with 16 inches of pepperoni, Italian sausage, mushrooms, bell peppers and onions.
But there's more. The cost is $65, but if you manage to somehow finish the pie in one hour, the pizza is on the house AND you win a $100 gift card to Basil Pizza and Bar. Do you have the stomach for this challenge?
Location: 1101 Dunston Ave, Birmingham, AL 35213
Hours: Monday-Sunday, 11AM-10PM
4. Alfredo's Pizza Cafe
Alfredo's Pizza Cafe serves the Homewood area fast and casual Italian dishes. Their garlic rolls always hit the spot. They also serve up Sicilian pizzas that will leave you full for hours.
Location: 803 Green Springs Hwy, Homewood, AL 35209
Hours: Monday, 11AM-8PM | Tuesday-Thursday, 11AM-8:30PM | Friday-Saturday, 11AM-9PM | Sunday, Noon-7PM
5. Carpenetti's Pizzeria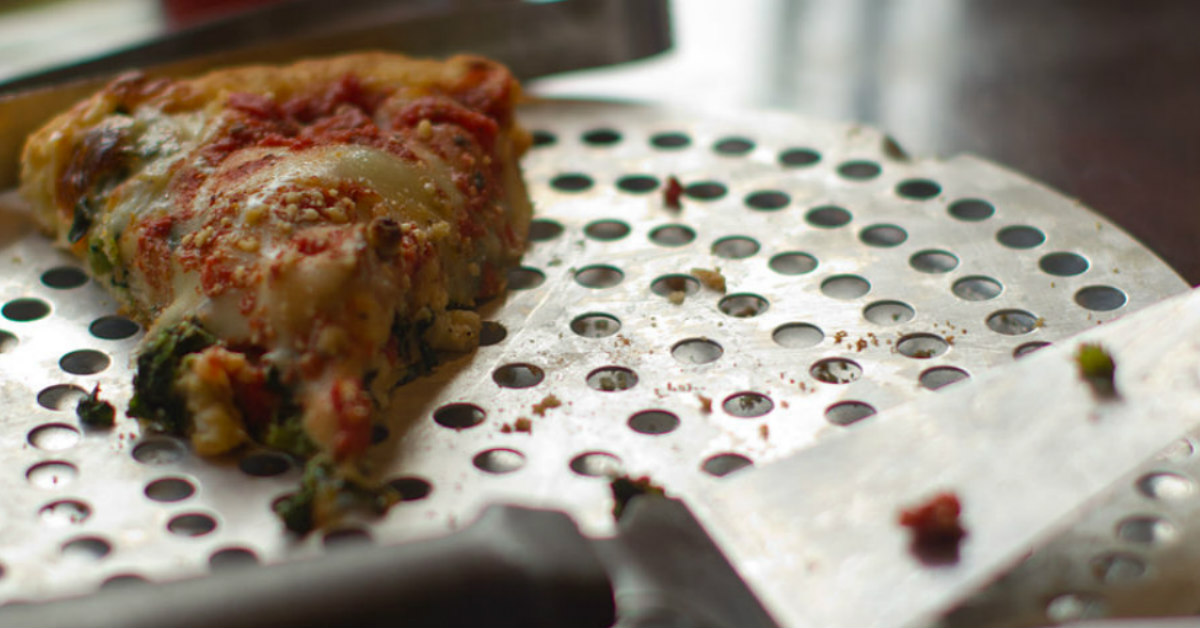 Just this year, Carpenetti's Pizzeria won Bama's Best Pizza 2021 competition. This means they are now on your list of pizzas you must try. Carpenetti's Pizzeria makes our list for their Sicilian deep dish pizzas.
"We ate pizza all the time growing up, but I never made a pizza for anyone until I opened the restaurant…I love it."

Frank Carpenetti
Location: 740 Park Ave, Moody, AL 35004
Hours: Tuesday-Friday, 11AM-8PM | Saturday, 4-8PM
Do you have a favorite spot for deep dish in Birmingham? Let us know on Facebook, Instagram and Twitter.