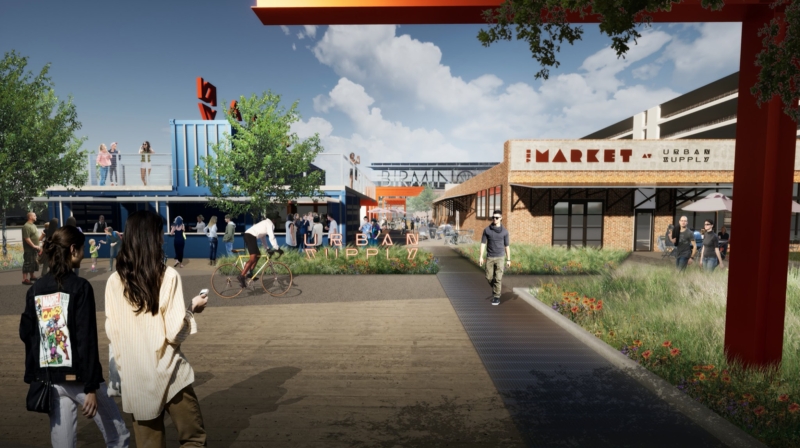 Urban Supply is changing the face of Parkside in Birmingham, bringing 100,000 square feet of retail, office and fitness spaces as well as restaurants and bars to the area. See what's there, what's happening and what's coming to the coming-soon development that just broke ground.
Who's there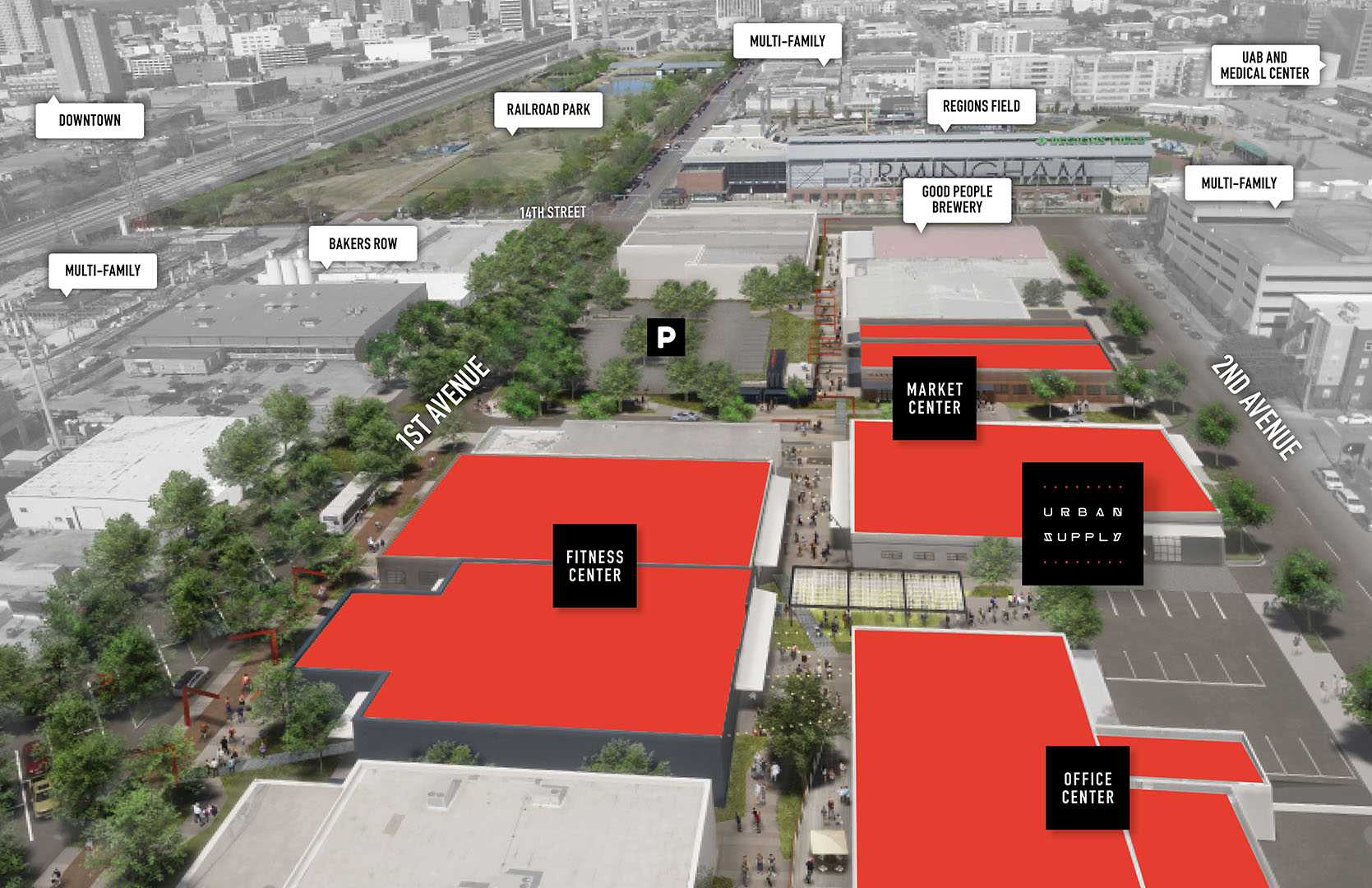 While construction is just beginning on Urban Supply, there are already a couple businesses already in the area that are excited for the development.
Good People Brewing
Tortugas Pizza
What's coming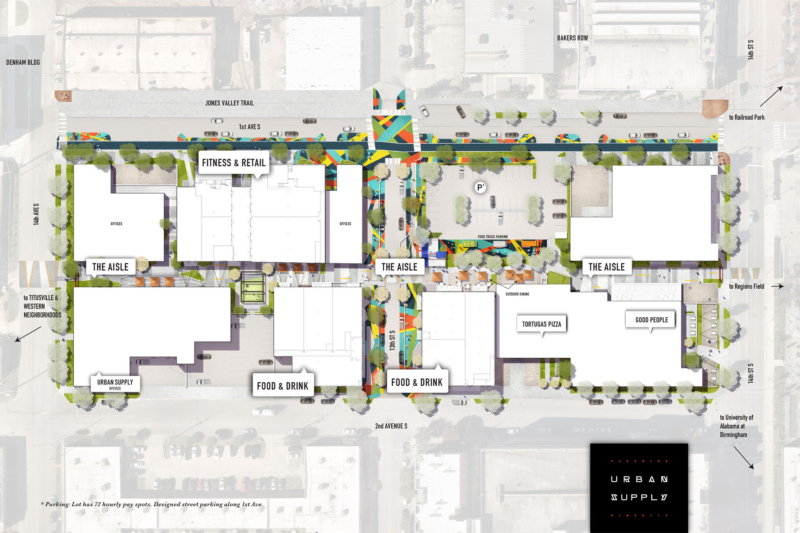 Urban Supply, developed by Orchestra Partners, will be a huge addition to Parkside in Birmingham, with retail, fitness, office and restaurant spaces. It will also feature "The Aisle", an outdoor space located along 1st and 2nd Streets South. The Aisle will have converted warehouses for dining space, office space, and fitness space.
Coming even sooner to Urban Supply is Cahaba Cycles, as one of the first pop-up tenants. They will set up shop at the location in Parkside in April.
Another feature arriving soon to Urban Supply is Garage Sale, a Denver-based store inspired by garage and yard sales from the 1960's through the 1990's.
Upcoming featured events
While the development is still underway, Urban Supply is already hosting a few fun events this spring to help ramp up excitement. See what's happening and when:
Grub on the Lot
The Barking Lot
The Final Toast
We Are Conquerors
Magic City Marketplace
Check out all of the upcoming Urban Supply events here. Learn more about the development in this Bham Now article about the site announcement.
Keep up with site updates and future events on the Urban Supply website, and on Facebook, Instagram, and Twitter.
Follow Bham Now on Facebook, Instagram, Twitter, and LinkedIn, and sign up for our newsletter to get guides, stories, and breaking news delivered to your inbox every day.