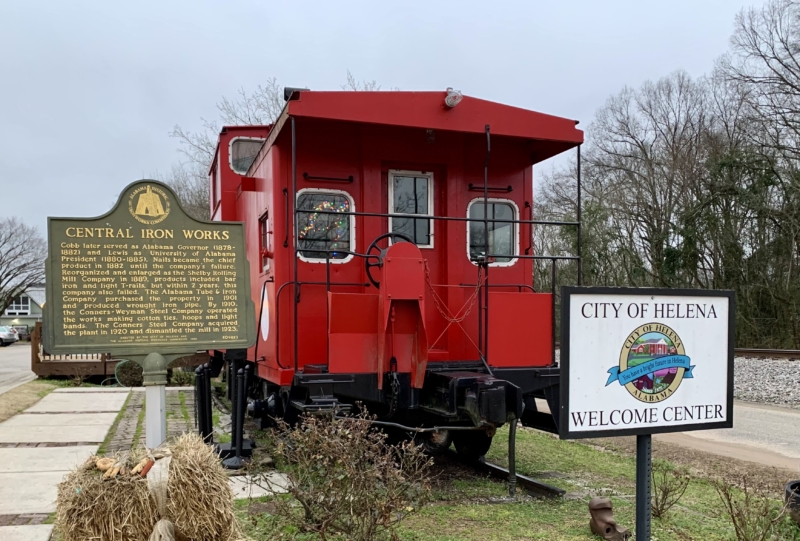 Tucked between Hoover, Pelham and Alabaster, Helena is a quaint suburb of Birmingham. Keep reading to learn more about historic Old Town Helena and some of its main attractions.
I lived in Helena for a little over a year, giving me plenty of time to explore the town's lovely downtown area. One of my favorite parts about the town was being able to meander down Helena Road and admire the historic area of restored early 20th century buildings.
Take a walk
Old Town Helena is very conveniently located along one road, making it a great spot to park your car on one end and take a stroll down Helena Road to experience the heart of this town. My recommendation is to park by the City of Helena Amphitheater and start your walk there. Or if you want a little longer stroll, park by Beef 'O' Brady's on the other side of Buck Creek to truly take in the full view of Old Town Helena.
And while you're walking, make sure you know how to pronounce the name of the town correctly. Say it with me: "Huh-lee-na".
Things to do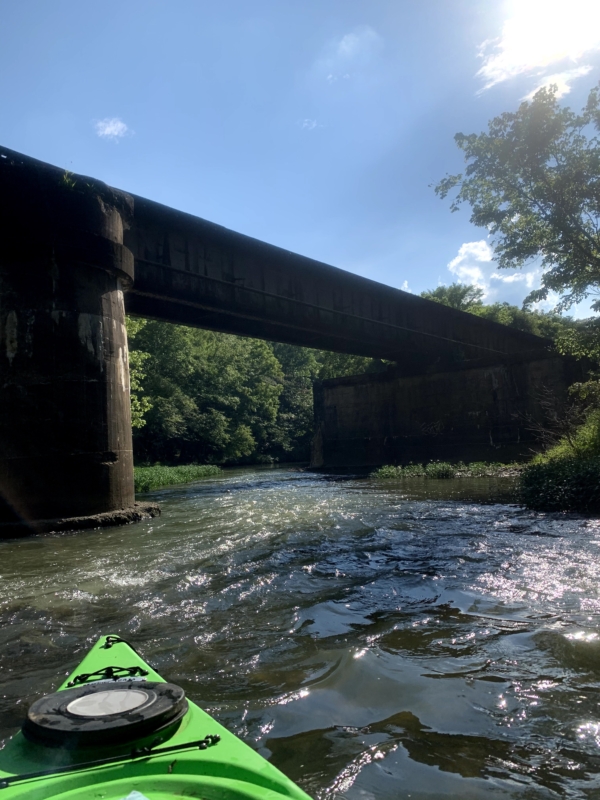 Buck Creek
One of my favorite parts of Downtown Helena is one of its most recognizable features: Buck Creek. The creek is a major tributary of the Cahaba River, running right through Downtown Helena.
In a non-pandemic year, one of the major draws of Buck Creek is the annual Buck Creek Festival, which hosts a famous duck race. Another fun event hosted regularly beside the creek in Downtown Helena is Helena Market Days, an outdoor market held on Saturdays, June through August. It's a great way to get free, local produce while enjoying the nearby waterway.
Another local favorite way to utilize the creek in Downtown Helena is to swim, wade and (if you wait until the water is high enough) kayak. During the spring, summer and early fall you'll see families enjoying the water every day.
Kenneth R. Penhale City of Helena Museum
Smack in the middle of Downtown Helena is an antique building that now houses the Kenneth Penhale City of Helena Museum. This small but informative space was founded in 2011 by Ken Penhale as a way to honor the history of Helena. The museum highlights the history of the city, from the construction of the railroad to the story of a tornado that nearly flattened the entire town on May 5, 1933.
Hours: Open Saturdays
Location: 5260 Helena Road, Helena, AL
What to eat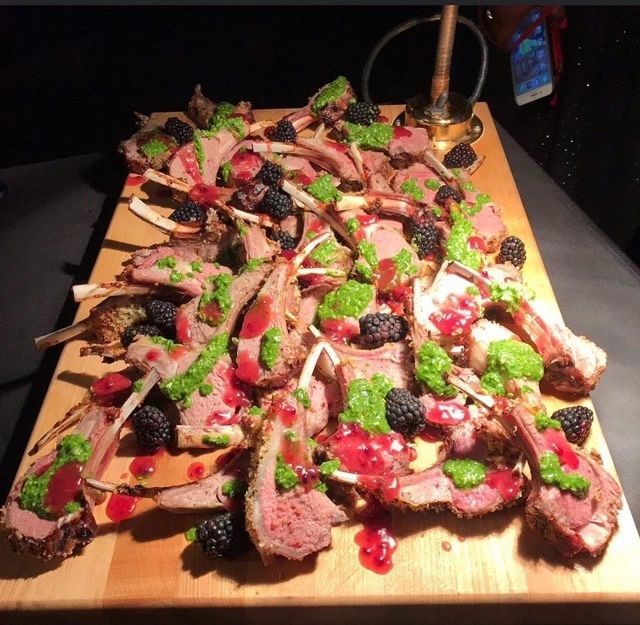 When visiting downtown Helena, it's best you go hungry. Check out a few of the great spots to grab a bite while in the Old Town area.
The Depot Deli and Grill
Before you go: An iconic spot along Buck Creek and the railroad tracks that border one end of downtown Helena, the Depot is a great spot for lunch. A bonus: it is inside the former Helena train depot.
Hours: 11AM-9PM
Location: 29 Lake Davidson Lane
Refined to Go
Before you go: Refined to Go is a new take on dining in Downtown Helena, merging the food truck concept with fine dining. Wit the pandemic, it's a great place to get food while staying safe. Check out dishes like the simmered oxtails and shirmp+sausage kebabs. Learn more about Refined To Go in this Bham Now article from 2020.
Hours: Wednesday-Saturday 11AM-2PM and 5-8PM; Sunday 11AM-5PM
Location: 778 2nd Street
Bywater Oyster Bar and Grill
Before you go: A newer addition to Old Town Helena, Bywater offers fresh seafood, like their namesake oysters and New Orleans-inspired meals like the Bywater Gumbo. Check out this Bham Now story on its opening.
Hours: Monday-Thursday 4-9PM, Friday-Saturday 4PM-12AM
Location: 4085 Helena Road
What to drink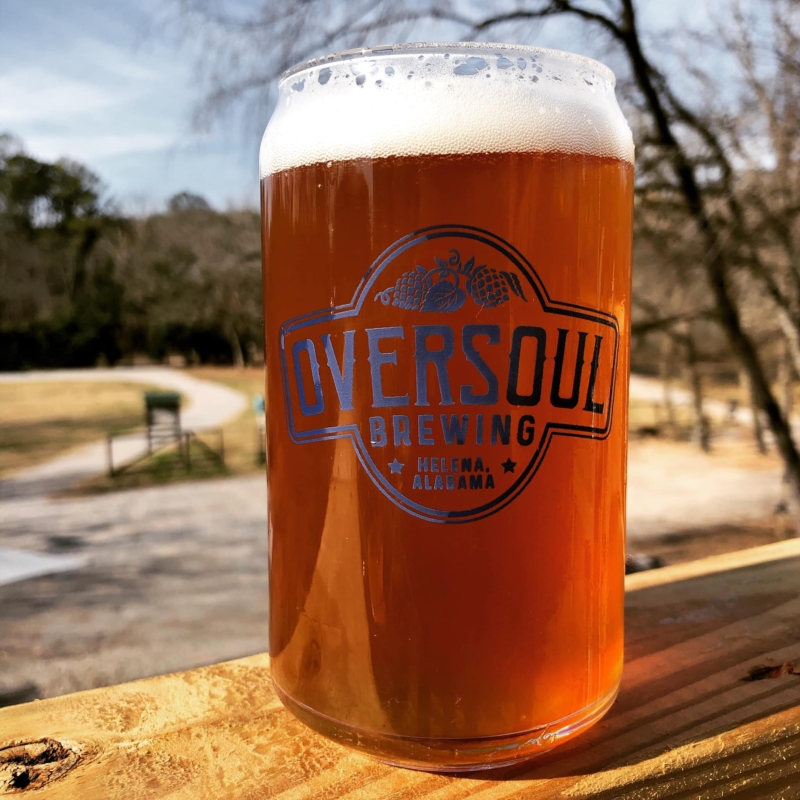 Downtown Helena offers two stand-out places to pop in for a drink, and both have become something of icons for this historic part of town.
Oversoul Brewing
Before you go: A brewery with a view–what more could you ask for? Oversoul overlooks Helena Park and Buck Creek, making it the perfect place to enjoy a beer and the natural beauty. Learn more about them in this Bham Now article from 2019.
Hours: Wednesday 5-9PM, Thursday-Friday 5-10PM, Saturday 1-10PM, Sunday 1-6PM
Location: 4161 Helena Road
Goodfellas Social Club
Before you go: This second-story bar is always busy (at least when I see it at night). The balcony is a great place to look over Downtown Helena with a drink and cigar (from the Club's cigar lounge).
Hours: Monday-Thursday 11AM-12AM, Friday-Saturday 11AM-2AM, Sunday 12PM-10PM
Location: 4091 Helena Road
Where to shop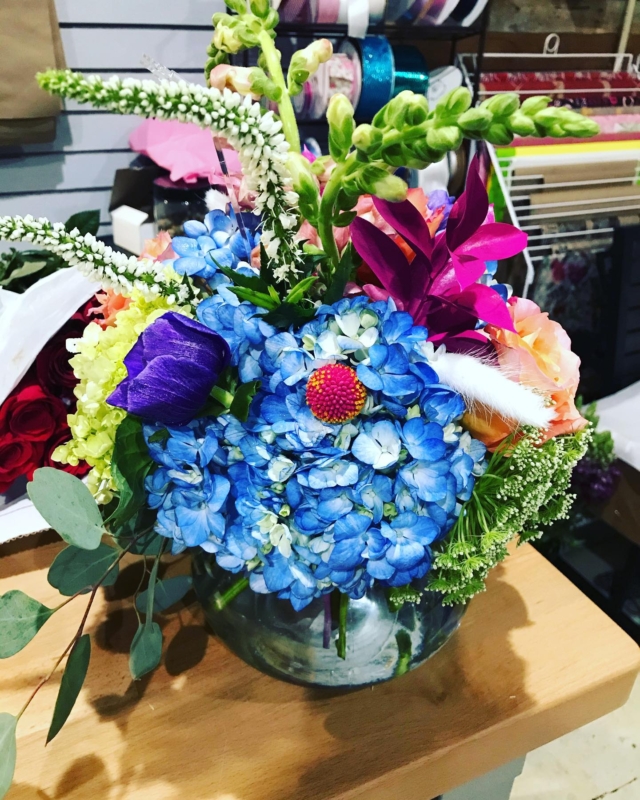 Downtown Helena is home to several shops, from clothing and shoes to a florist to a stained glass store. Check them out below!
Buck Creek Stained Glass
Before you go: Not just for churches, Buck Creek Stained Glass makes custom stained glass art and offers classes.
Hours: Monday–Friday, 10AM-5PM, Saturday 9-1PM
Location: 4114 Helena Road, Helena, AL
Oh My Sole
Before you go:A trendy shoe boutique, Oh My Sole also carries monogrammed clothes and gifts.
Hours: Monday-Saturday 10AM-5PM
Location: 1035 Helena Road, Helena, AL
The Petal Cart
Before you go: From stunning floral arrangements to sweet gifts for all occasions, The Petal Cart is a delightful shop to visit at the corner of 1st Avenue East and Helena Road.
Hours: Tuesday-Friday 9AM-4PM, Monday and Saturday 9AM-2PM
Location: 4040 Helena Road, Helena, AL
Phat Gorgeous Chic
Before you go: This Black-owned boutique offers clothing for all sizes, with the tagline "it's a vibe never a size."
Hours: Tuesday-Thursday 12-5PM, Friday-Saturday 1-6PM.
Location: 4044 Helena Road
Skull Girl Soaps
Before you go: A family-owned business, Skull Girl Soaps features an array of luxurious cold-press soaps. You can also find Skull Girl Soaps around other locations in Birmingham, but it's home base is right here in Helena.
Hours: Tuesday-Saturday, 10AM-6PM
Location: 4052 Helena Road
If you want to know more about Old Town Helena, check out this 2020 Bham Now article about its recent transformation into an entertainment district.
Follow Bham Now on Facebook, Instagram, Twitter, and LinkedIn, and sign up for our newsletter to get guides, stories, and breaking news delivered to your inbox every day.