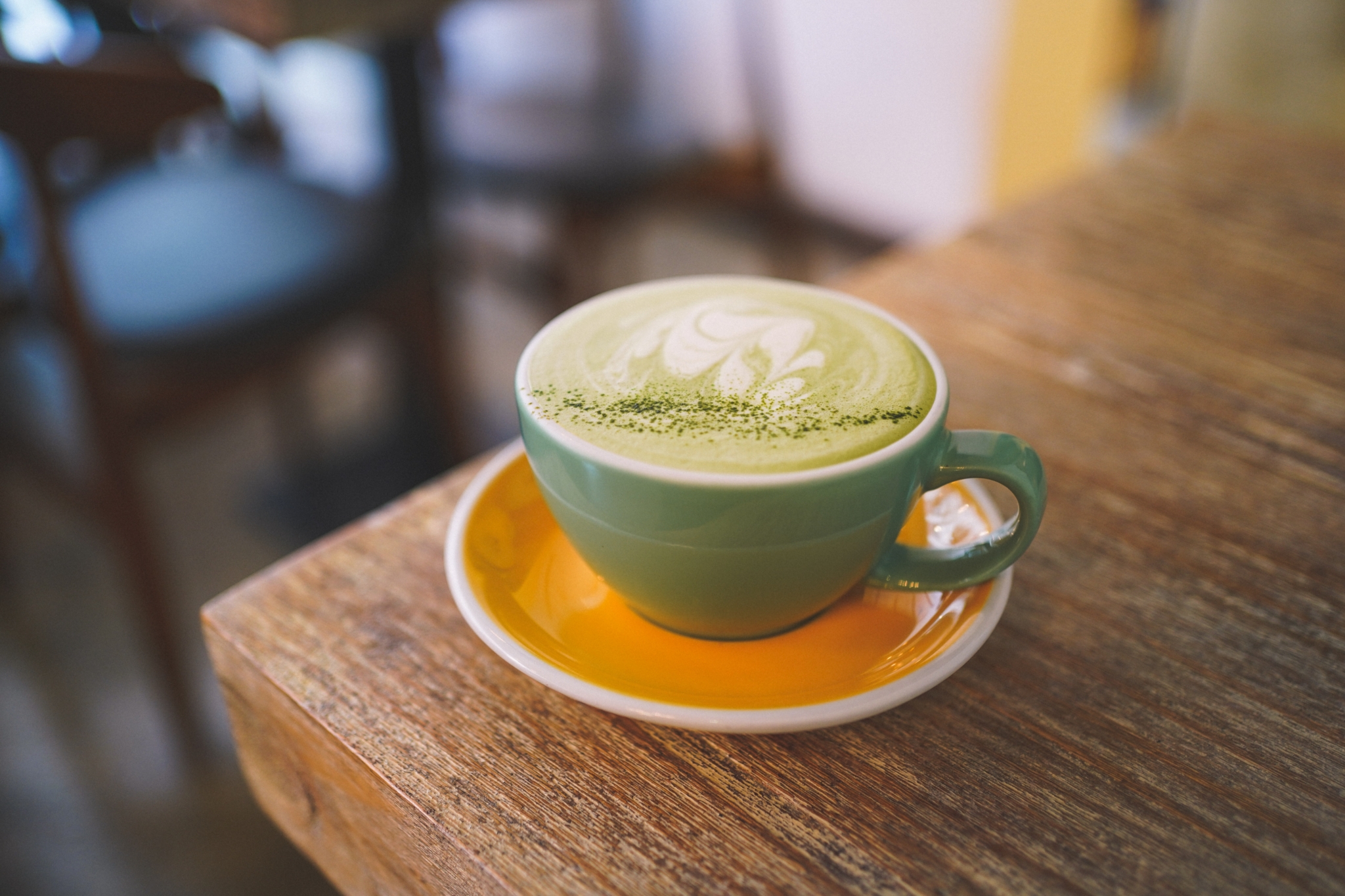 Looking for your matcha fix around town? Search no longer. Whether you prefer it hot or iced, these local spots are mixing up matcha lattes to perfection. Happy sipping, Birmingham!
1. Caveat Coffee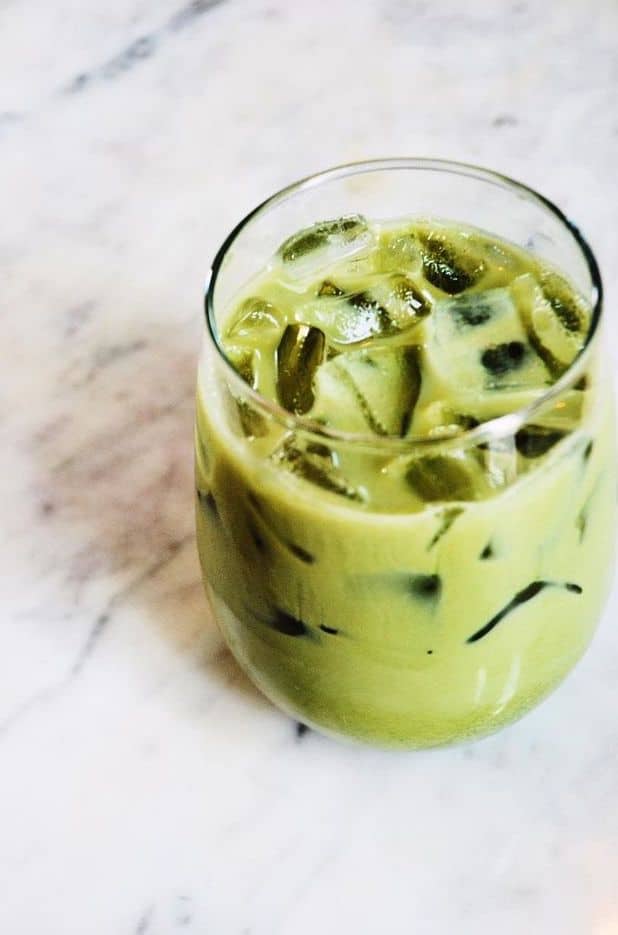 Caveat Coffee in Homewood offers a 14oz and 16oz matcha latte with options to customize your order with add ons including honey, chocolate syrup and more. You can also choose your milk—they offer whole, half & half and for a small fee, macadamia, almond or oat.
Need your matcha on the go? Caveat makes it easy with their drive-through pick up option.
Address: 2832 Linden Ave Homewood, AL
Hours: Mon-Fri 8AM-4PM, Sat-Sun 9AM-4PM
2. Revelator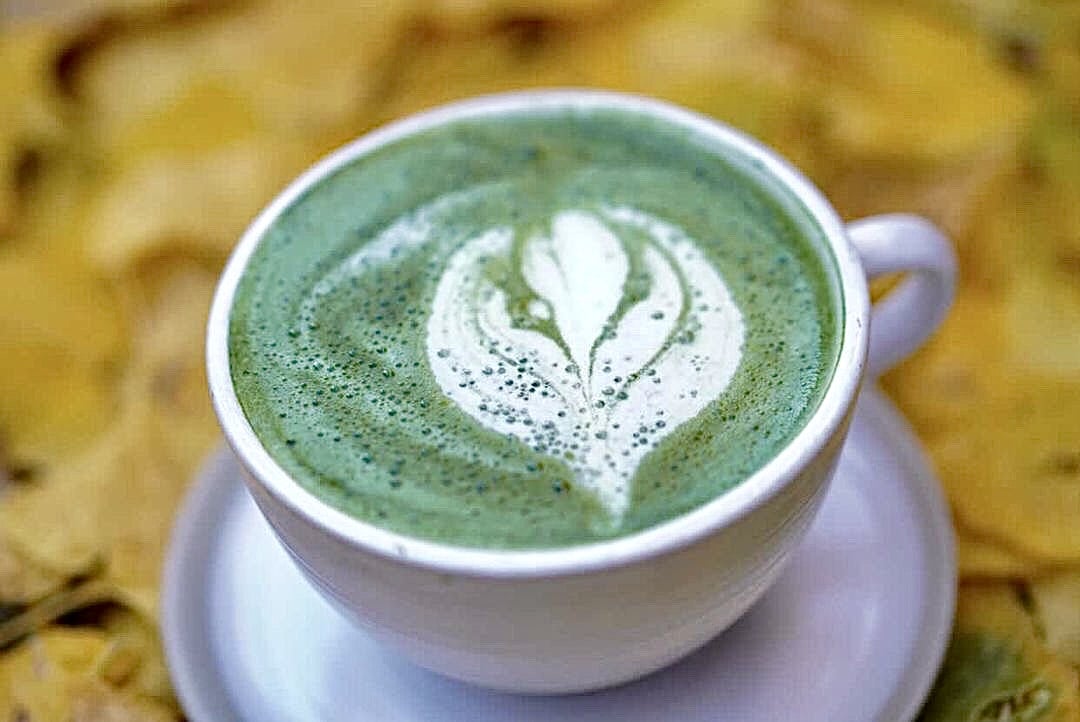 Make your way to one of Revelator's two Birmingham locations and try their matcha latte. Get it hot or iced with your choice of whole milk, 2%, oat or almond.
Note: Their Downtown location is open for dine-in and takeout, but their Mountain Brook location is to-go only.
Downtown
Address: 1826 3rd Avenue North Unit 101, Birmingham, AL 35203
Hours: 7:00AM – 3:00PM
Mountain Brook
Address: 2510 Park Lane Ct S, Mountain Brook, AL 35223
Hours: 7AM-5PM 7 days a week
Instagram | *Currently to-go only
We ❤️ local and want to support you. If you own a local business, please add your information to our local business or our non-profit directory. It's where we will look first for up-to-date and relevant information on how the Birmingham community can support you right now.
3. Panache by Domestique + Domestique Satellite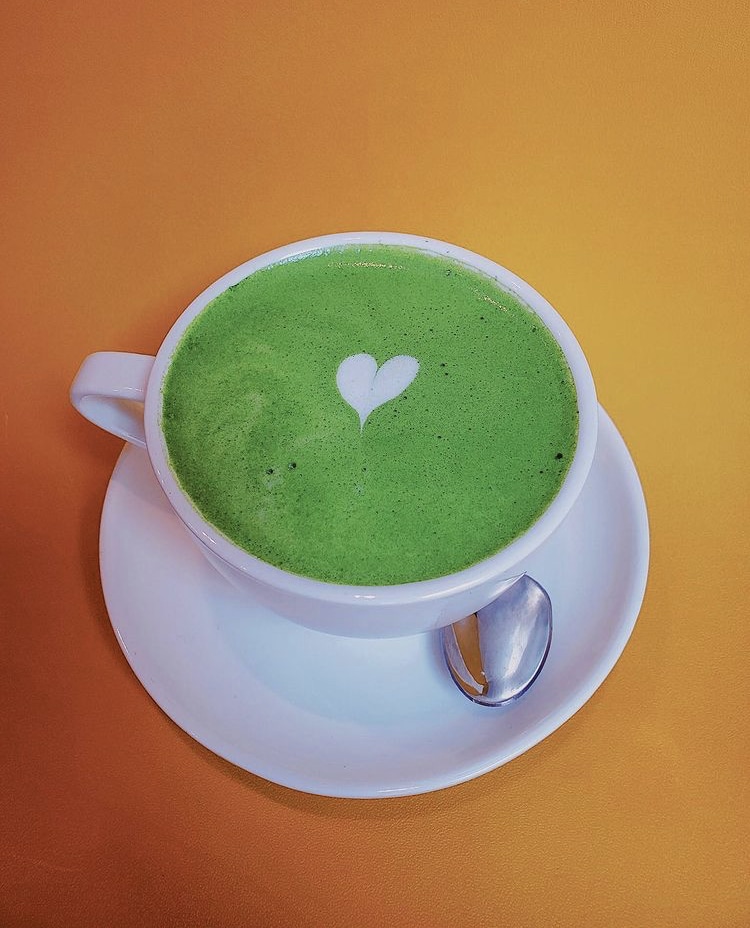 Find yourself in Five Points or Avondale? You'll want to try a matcha latte from Panache by Domestique or Domestique Satellite. Both spots are open for dine-in or pickup, and they're serving up some of Birmingham's most scrumptious sips.
You can get it hot or iced; with coconut, whole or oat milk; and add a shot for just $1.
Panache by Domestique
Address: 1024 20th St S, Suite 103, Birmingham, AL 35205
Hours: Sun-Thurs 7AM-4PM | Fri + Sat 7AM-6PM
Domestique Satellite
Address: 200 41st St S, Birmingham, AL 35222 (inside Saturn Birmingham)
Hours: Mon-Thurs 7AM-4PM | Fri + Sat 7AM-6PM | Sunday 8AM-4PM
4. Kale Me Crazy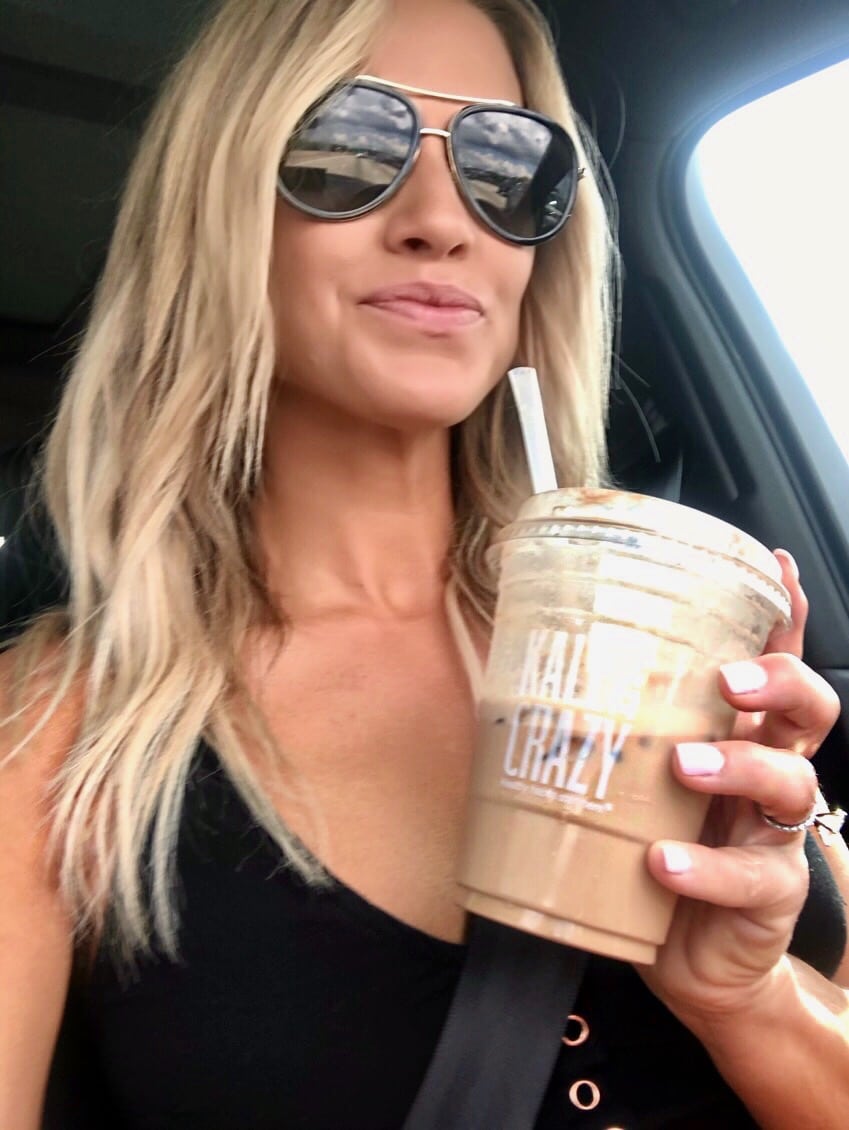 Kale Me Crazy is taking their matcha game to the next level. Their Iced Matcha Tea includes matcha, maple syrup, almond milk and goji berries. YUM. Dine-in and pickup are both available.
Bonus: You can get extra coffee or extra matcha added for $1.
Address: 1831 28th Ave. S, Suite 106, Homewood, AL 35209
Hours: Mon-Fri 7AM-8PM | Sat 9AM-7PM | Sun 11AM-6PM
5. Innova Coffee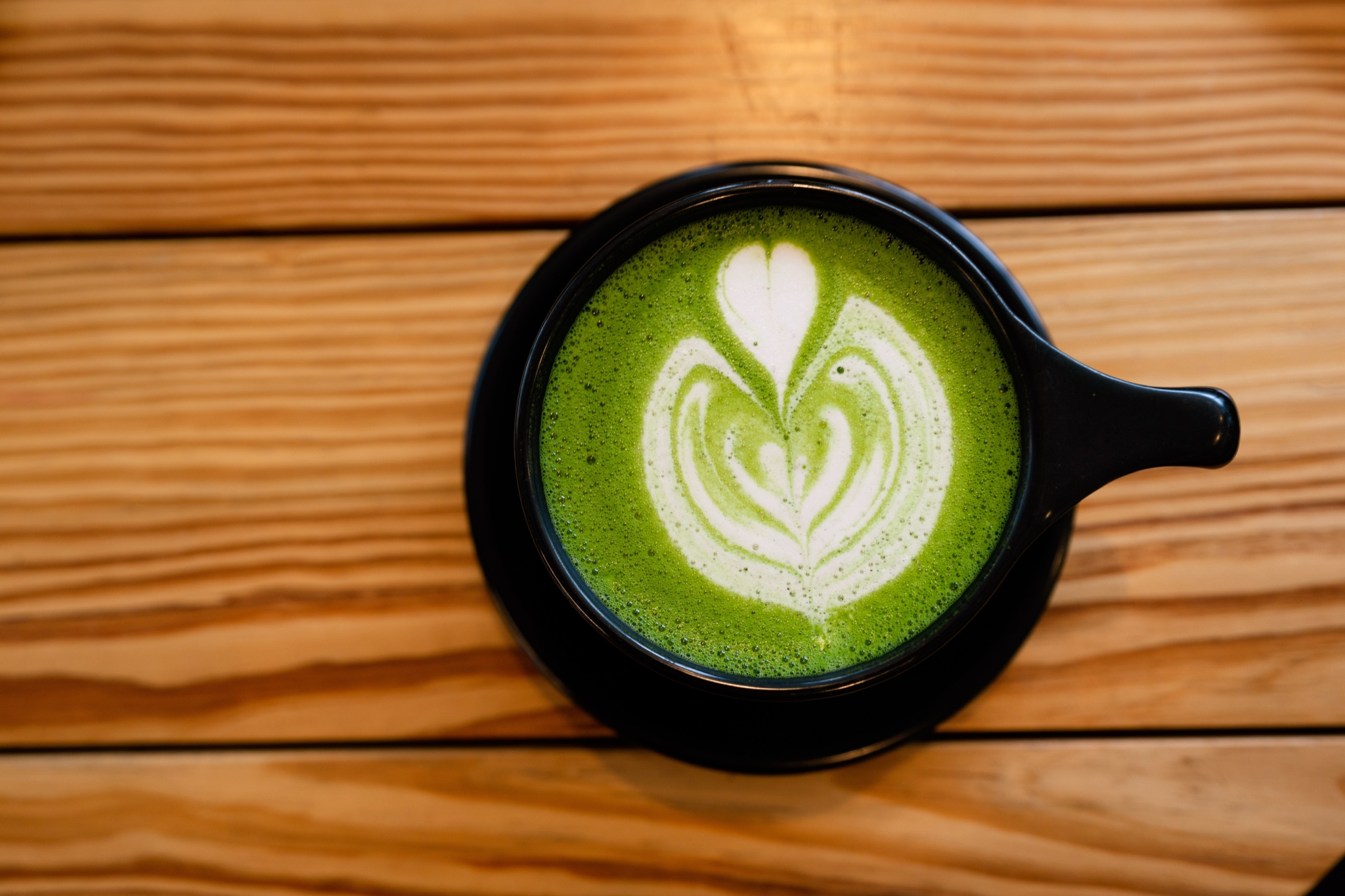 Innova Coffee's matcha latte includes matcha, vanilla syrup and steamed milk. They also offer fresh-baked goods so you can munch while you enjoy your drink.
Note: Unfortunately, one of their team members recently tested positive for Covid-19 so they are currently closed, but stay tuned to their Instagram for updates on their reopening.
Address: 4700 Colonnade Place Birmingham, AL 35243 (inside the clubhouse)
Hours: Mon-Fri 6:30AM-5PM | Sat 7AM-3PM | Closed Sunday
Have a favorite spot to grab a matcha latte in Birmingham? Let us know on social at @BhamNow on Facebook and Instagram, or @Now_Bham on Twitter.
Are you a local Birmingham business or nonprofit in need of support right now? Fill out the forms below. We'll be pulling information for future guides like this one.