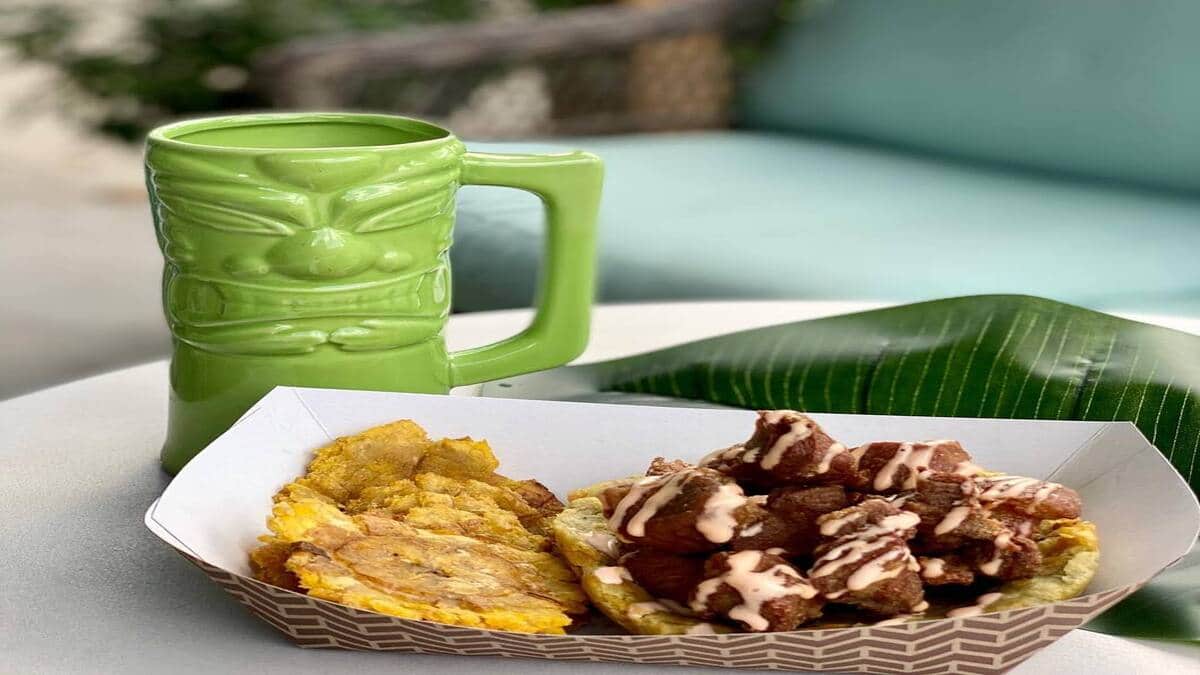 It's not hard to find a good spot to get tacos in this city. And we already did that for you too! But if you are looking to expand your taste in Latin American cuisine, this is the start of getting a different taste of Birmingham.
Birmingham and its surrounding area hosts different several different Latin American restaurants, including Brazilian, Cuban, Peruvian, Puerto Rican, Salvadoran, and Venezuelan. Here is a round up of all those restaurants and what they offer!
Brazilian
Texas de Brazil
Texas de Brazil started in Texas (if you couldn't guess) and grew into the chain that brings a taste of Brazil to everyone. This steakhouse is known for their all you can eat churrasco, or grilled meats, and endless salad bar and sides.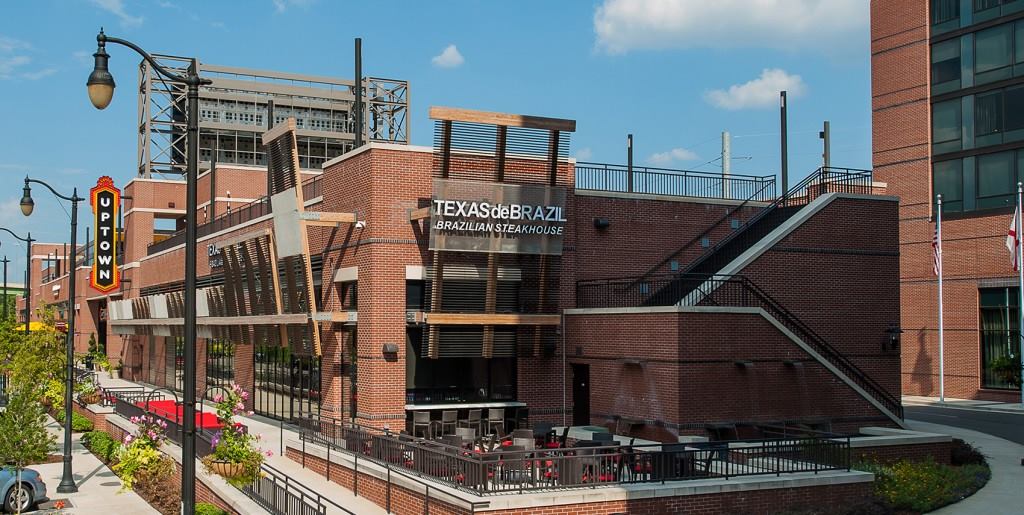 Address: 2301 Richard Arrington Jr Blvd N, Birmingham, AL 35203
Hours: W-Th 5-9 p.m.; Fri 5-9:30 p.m.; Sat 4-9:30 p.m.; Sun 4-8:30 p.m.
While $45.99 does sound like a steep price for dinner, that does include all the meats, salad, and standard sides you want. They are open for pick up and delivery options if you don't feel comfortable sitting in right now.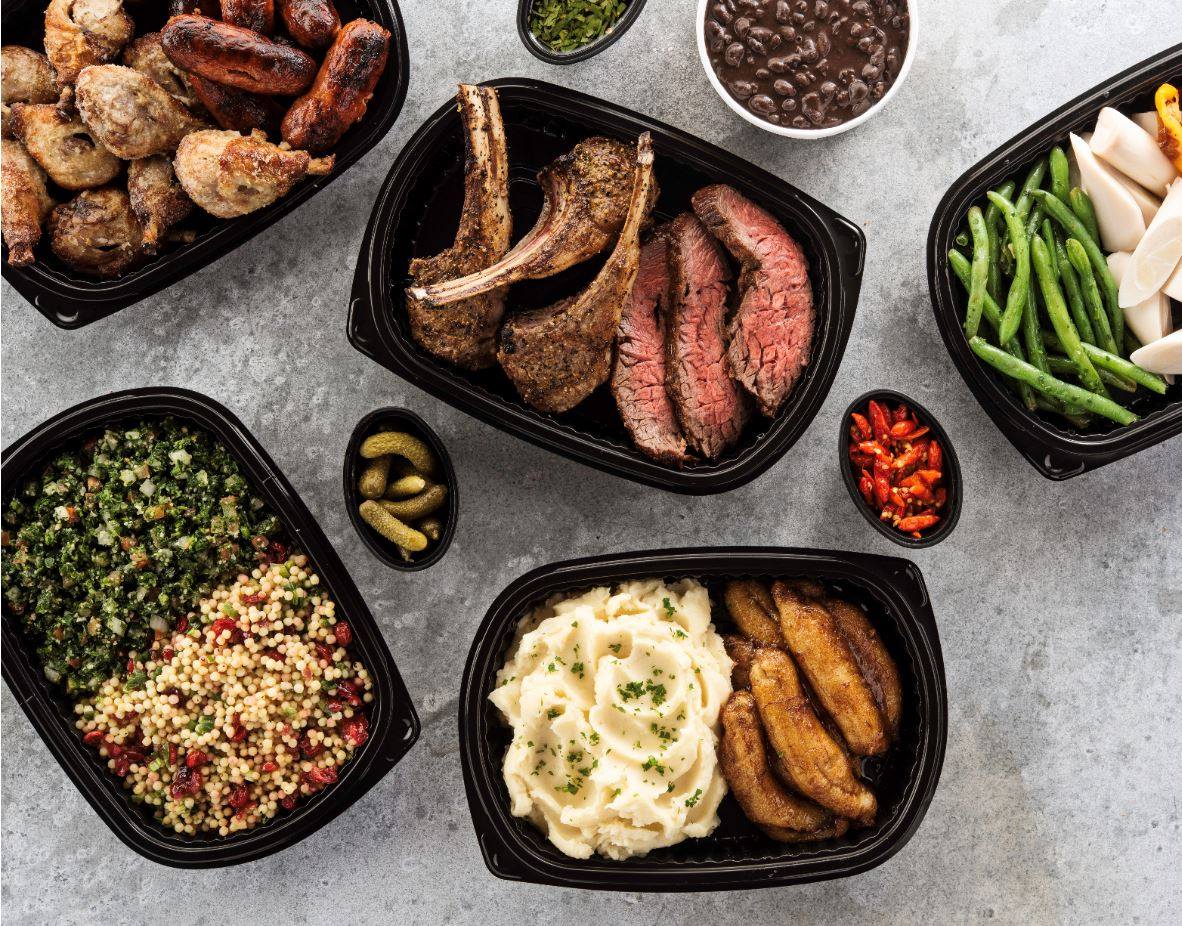 While it is a chain, that doesn't take away from Brazil's flavors! You can get Brazilian cheese bread, feijoada (Brazil's black bean dish), and picanha, or top sirloin. To elevate your night, you can easily add on a nice cocktail or dessert—if you have room.
Cuban
Kool Korner Sandwiches
Kool Korner Sandwiches may sound like an ordinary sandwich shop. But they offer a menu that is more unique than that! Kool Korner is a family owned sandwich shop that made its way from Cuba to Atlanta before settling here in Vestavia.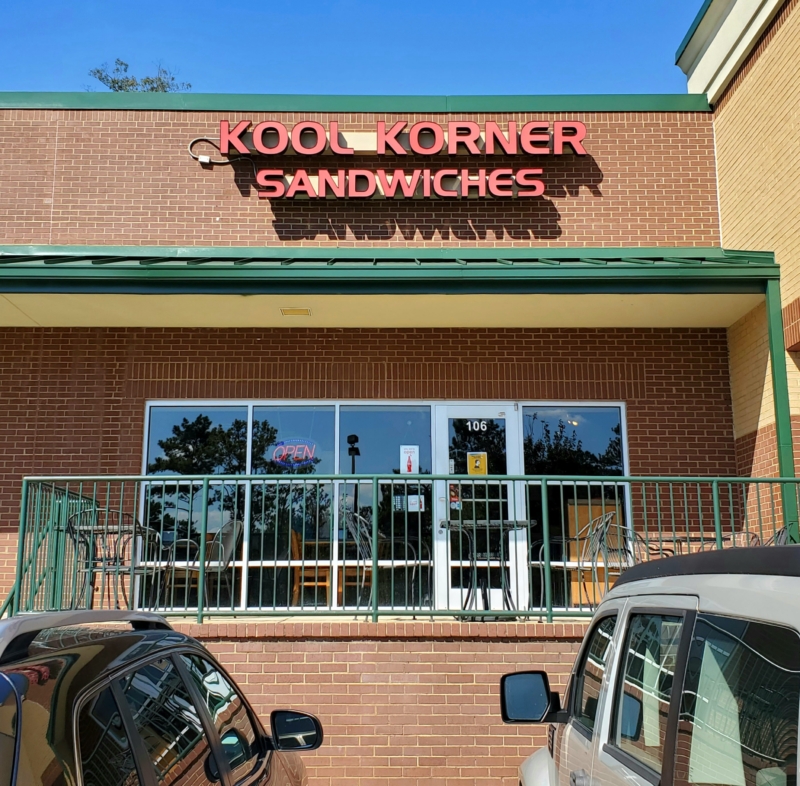 Address: 1360 Montgomery Hwy, Vestavia Hills, AL 35216
Hours: M-F 10 a.m.-7 p.m.; Sat 10 a.m.-5 p.m.
This family owned shop is quintessential Vestavia. Their Facebook is filled with photos of their family and customers, showing how important this little shop is to Vestavia's character.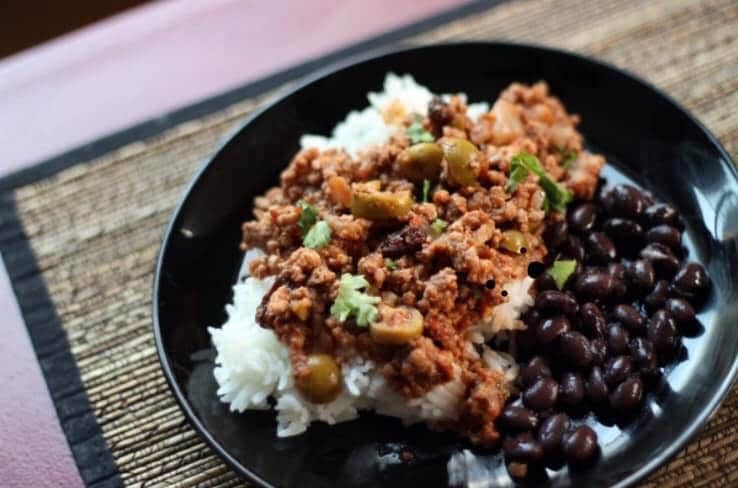 While their Cuban sandwich does sound delicious, their empanadas and Cuban tamales are just as tempting! Visit them Saturday afternoons for white rice, black beans, yuca, maduros (fried sweet plantains), and your choice of meat. Black beans are a common trend in most Latin American dishes.
Miami Fusion Café
Miami Fusion Café's tagline is "A taste of the Caribbean," which it proudly serves Birmingham. While this restaurant is listed as Cuban, they serve dishes inspired by various Caribbean flavors, including Puerto Rico. Growing up in the "Little Havana" of South Florida is a big part of the owner Chef Delgado and the menu.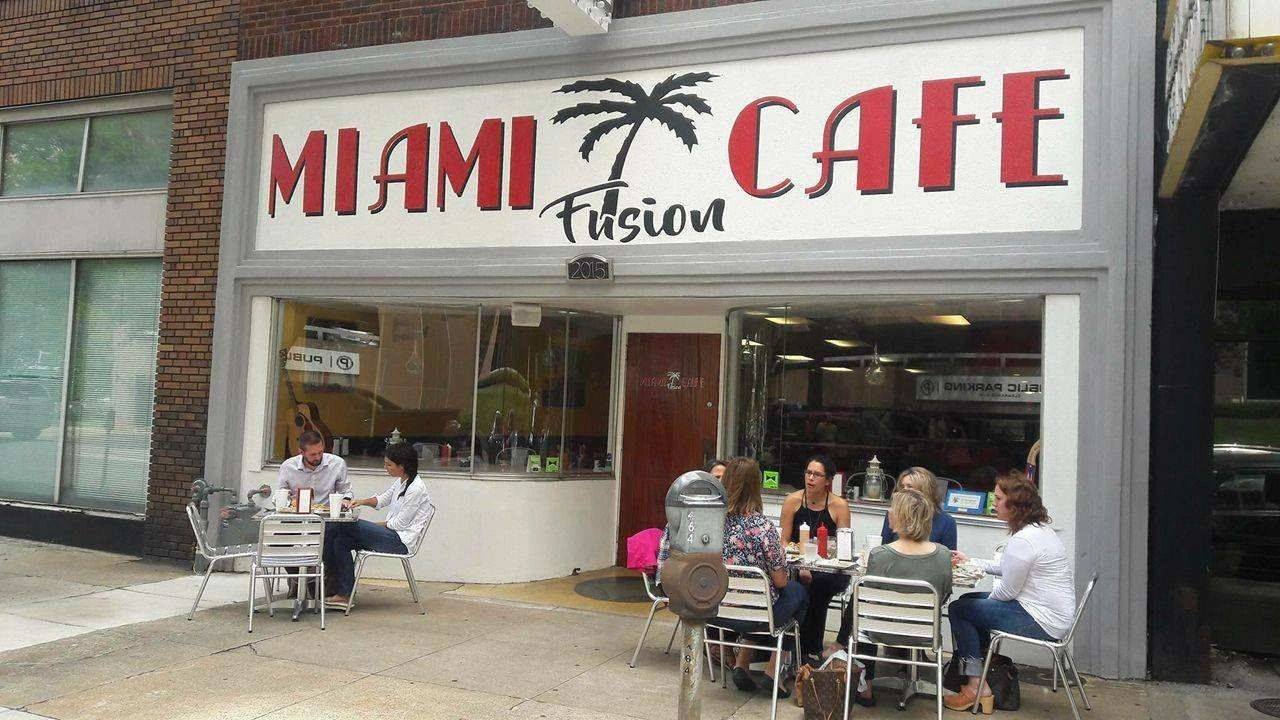 Address: 2015 5th Ave N, Birmingham, AL 35203
Hours: M-F 10 a.m.-2 p.m.
Miami Fusion Café also has a food truck! Their brightly colored truck is decorated with Cuba's flag and other landmarks. You can keep up with their food tuck schedule on social media!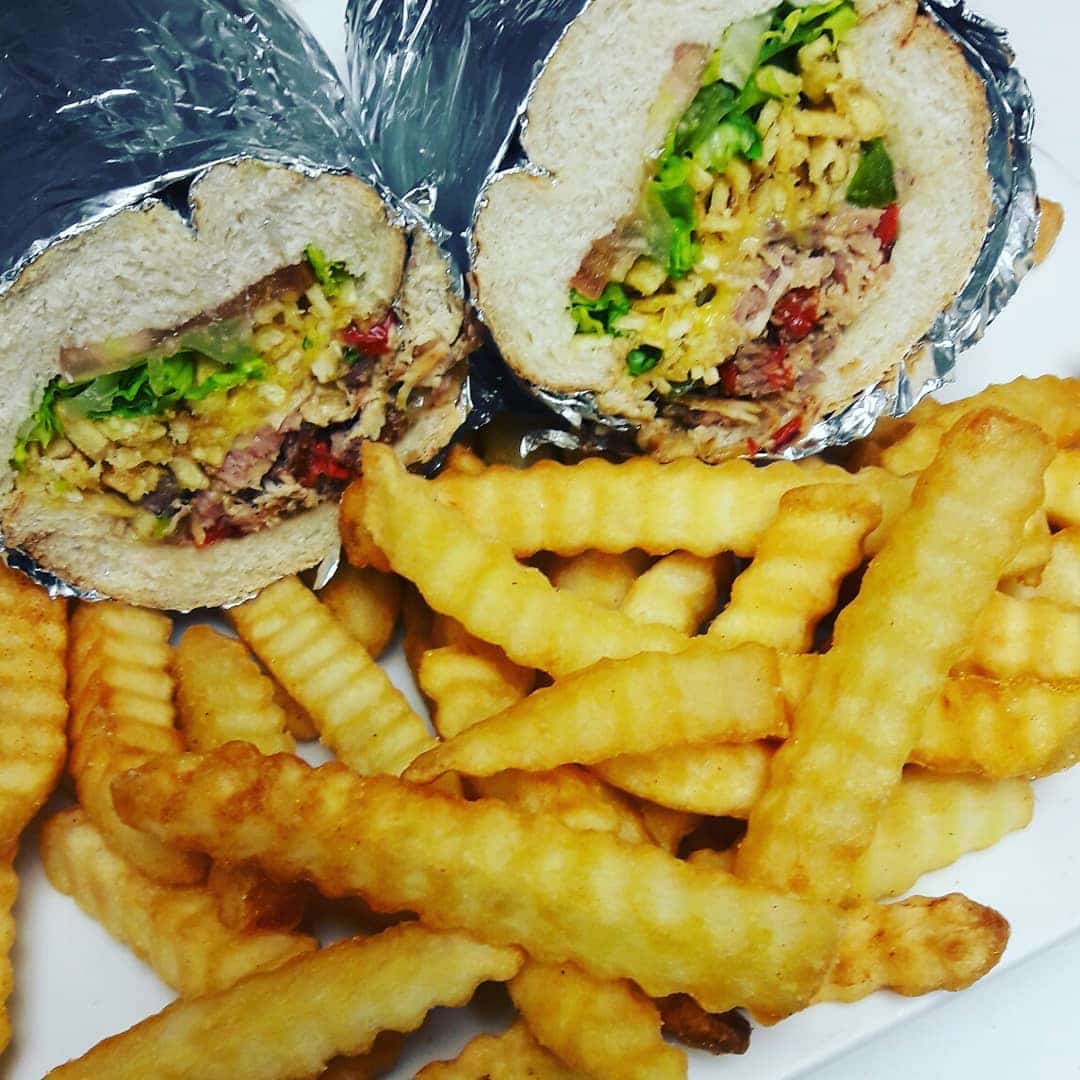 Another spot with an appetizing Cuban sandwich, they also serve other distinctive Cuban sandwiches, like pan con bistec (a steak sandwich with potato sticks pressed on a panini). If you still have room for dessert, they sell tres leches cake, flan, and freshly made guava pastries!
Peruvian
Sabor Latino
Sabor Latino offers an expansive menu that will take weeks to eat through! One half of their menu offers the tex-mex you are used to. But their other half highlights their Peruvian heritage, giving you plenty of new dishes to try. You can try it all at this Latin American restaurant.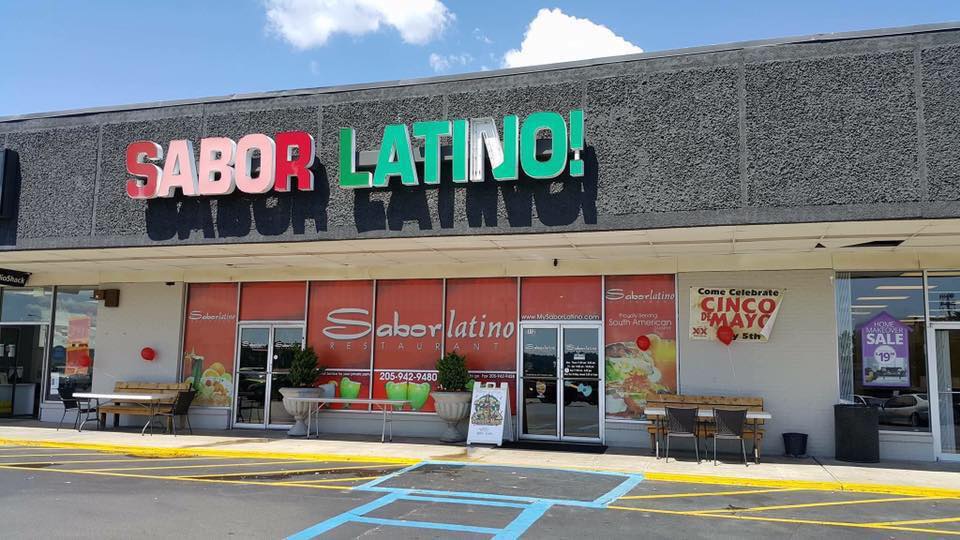 Address: 112 Green Springs Hwy, Homewood, AL 35209
Hours: M-Th 11 a.m.-2 p.m., 5-9 p.m.; F 11 a.m.-2 p.m., 5-9:45 p.m.;
Sat 11 a.m.-9:40 p.m.; Sun 11 a.m.-8:30 p.m.
Many reviews of Sabor Latino mention how good their ceviche (a raw fish dish marinated in lemon juice) is. Sabor Latino partnered with Fiesta Birmingham this year to teach how to make two of their dishes, including ceviche.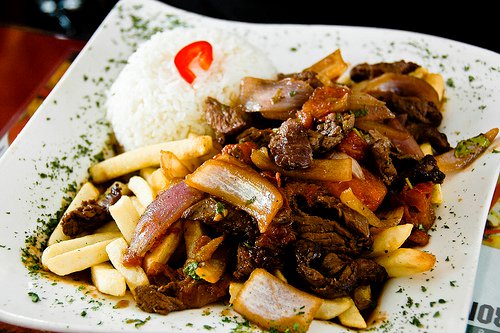 On Wednesdays, Sabor Latino offers a $1 margarita special. That deal pairs well with any of their classic Peruvian dishes! Try their lomo saltado (stir fried steak and fries) to get a taste of Peru.
Puerto Rican
Tropicaleo
Tropicaleo is a favorite spot in Birmingham for Puerto Rican food. They serve up wonderful tropical tastes to cater to other's diets, including vegan. They also have one of the nicest patios to enjoy the evening in Avondale!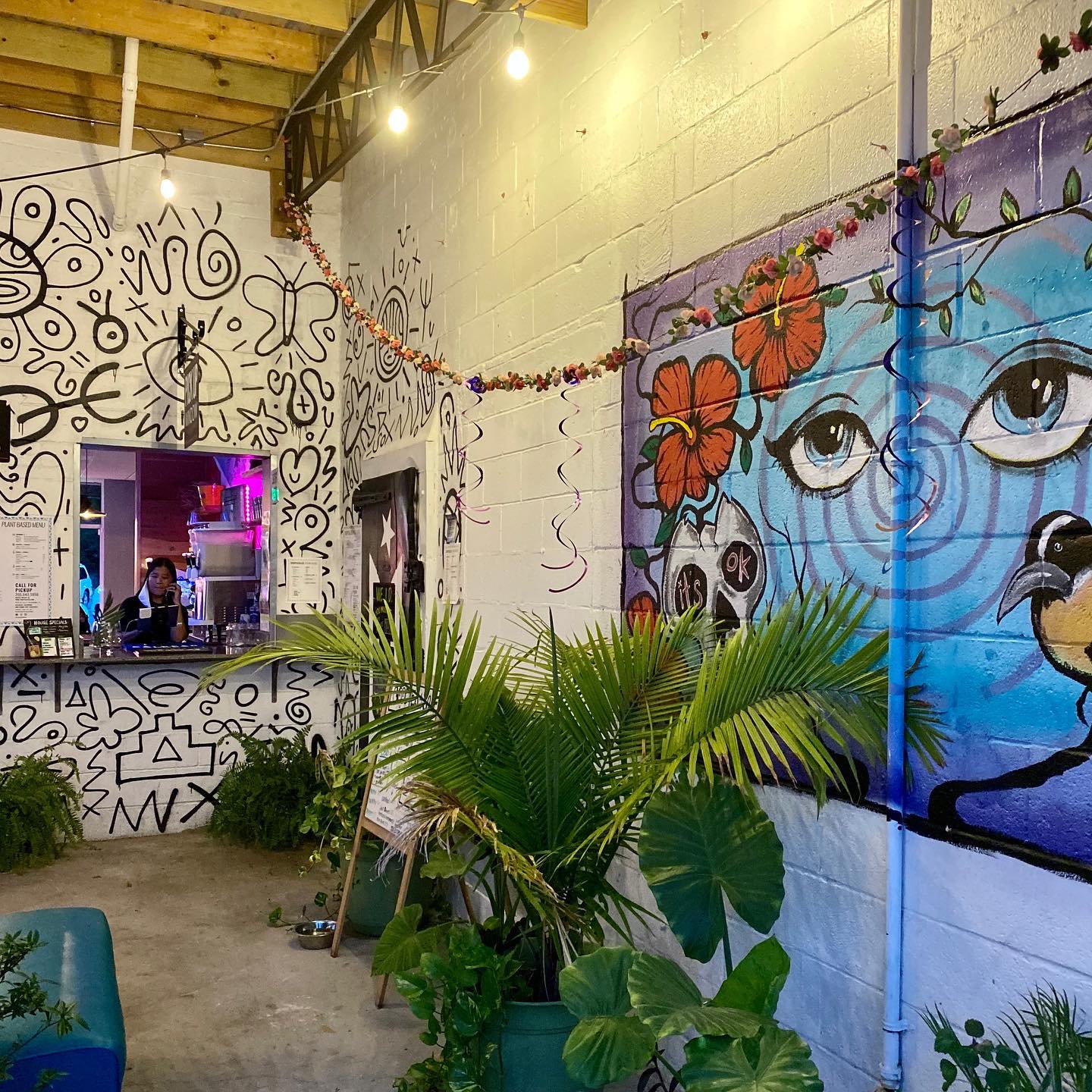 Address: 4426 4th Ave S, Birmingham, AL 35222
Hours: W, Th, Sun 11 a.m.-9 p.m.; F, Sat 11 a.m.-11 p.m.
Tropicaleo offers good food and plenty of social events. Right now they have drag brunch going on this weekend. Follow them on social media to see what's next.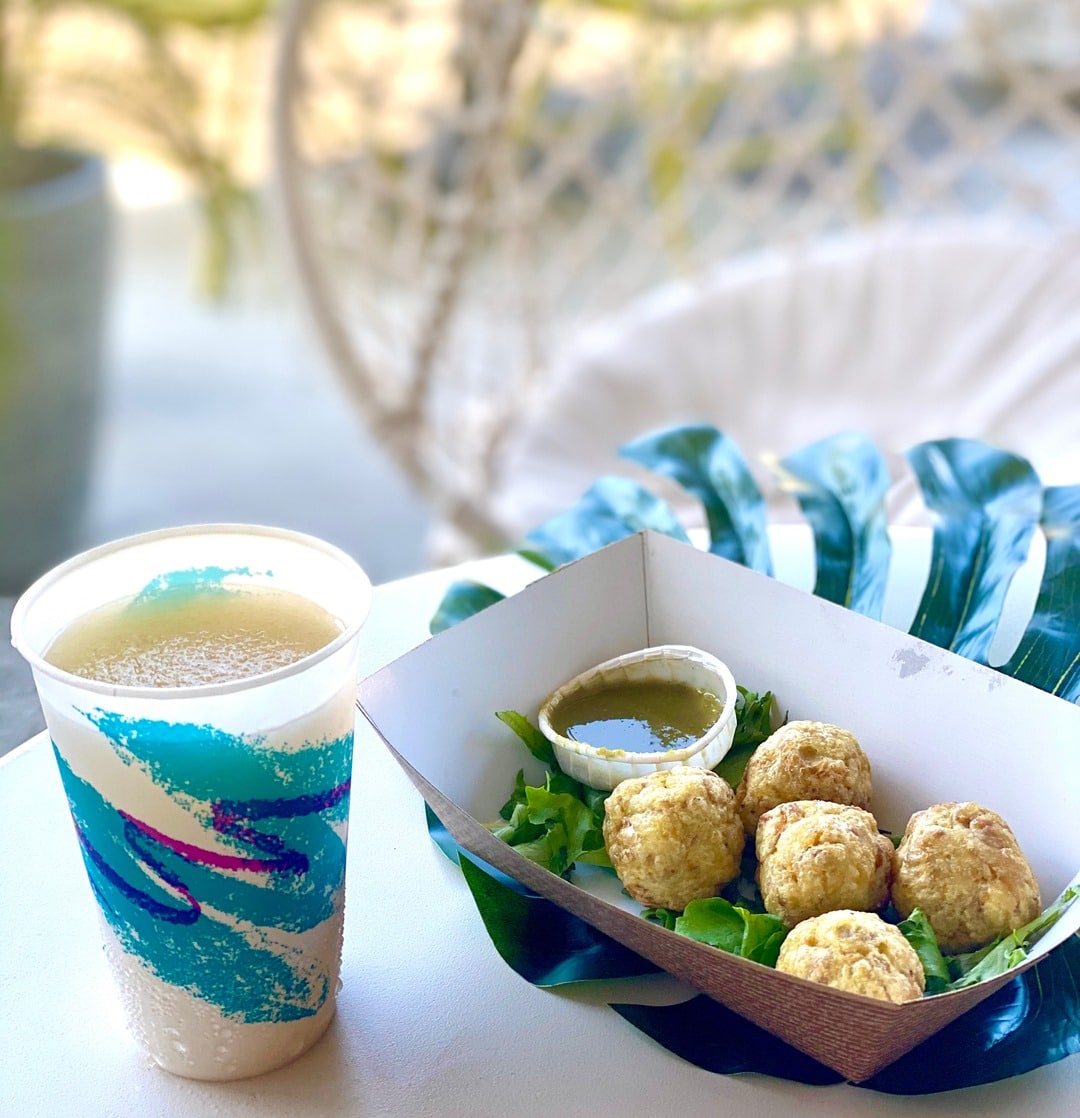 My go-to is the tropi rice bowl with chicken and a spicy vinaigrette. But it's never a bad idea to branch out and try their mofongo balls, a fried mashed plantain ball.
Salvadoran
La Libertad
As someone who is obsessed with pupusas, I am thankful that La Libertad is only 30 mins away. Named after a city in El Salvador, this restaurant is just right inside Pelham and offers many Salvadoran favorites.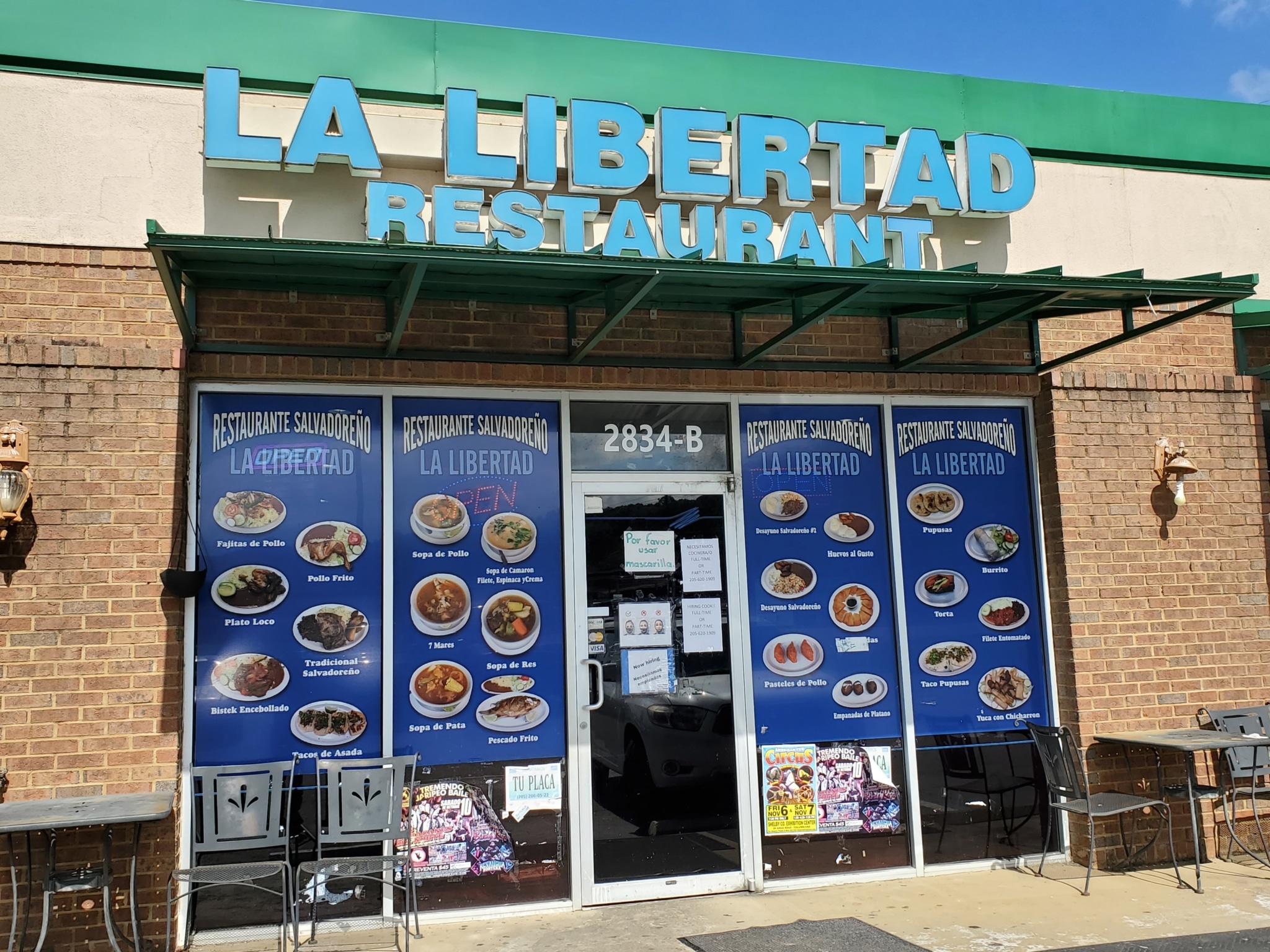 Address: 2834 Pelham Pkwy, Pelham, AL 35124
Hours: M-Th 7 a.m.-9 p.m.; F, Sat 7 a.m.-10:30 p.m.; Sun 9 a.m.-9 p.m.
This restaurant has mostly Spanish signs, but don't let that deter you! They offer translations on their menu and the staff is bilingual if you're still clumsy with Spanish (like me).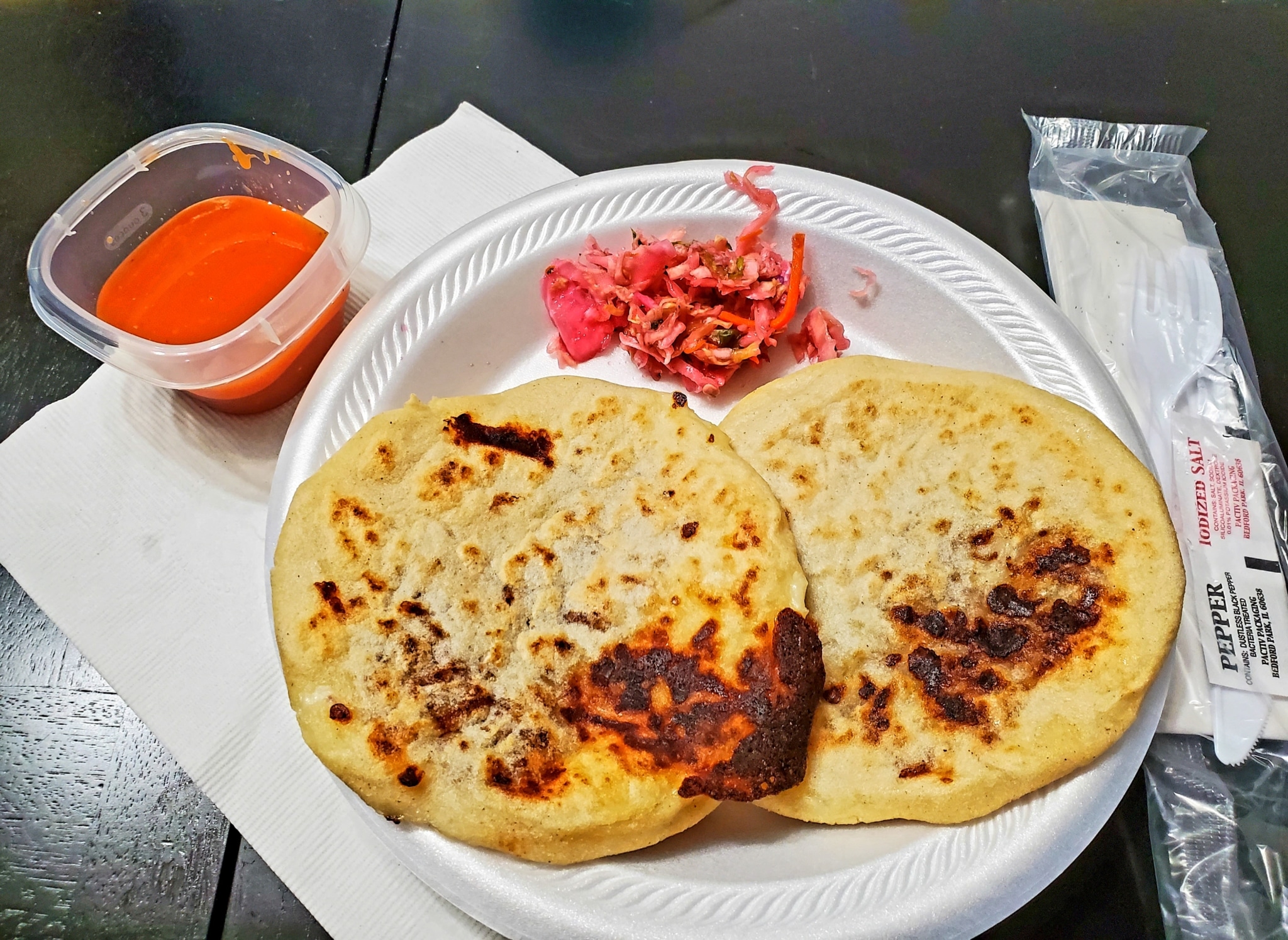 They serve corn tamales and banana leaf tamales, which aren't a common find at most Latin American restaurants. I highly recommend any of the pupusas! A pupusa is a thick corn griddle cake often stuffed, like the bean and cheese one pictured above.
Venezuelan
Luna Latin
Luna Latin is Birmingham's brick and mortar Venezuelan restaurant. The classy black and red interior and lunar decorations adds a new spice to Avondale. Luna Latin offers many new dishes that broaden your pallet.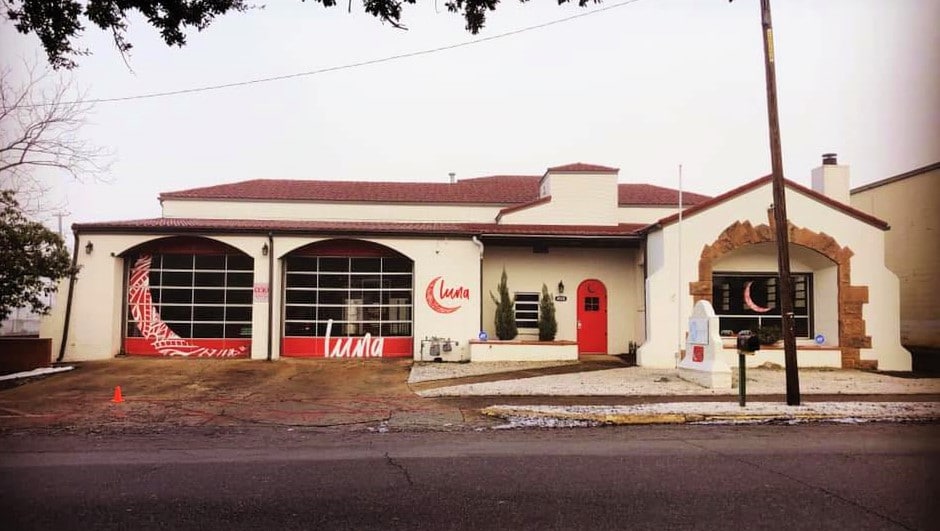 Address: 4120 2nd Ave S, Birmingham, AL 35222
Hours: T-F 5-9:30 p.m.; Sat 12-9:30 p.m.; Sun 12-3 p.m.
Luna Latin's website offers a quick rundown of their dishes too. If you're not familiar with Venezuelan food, they explain what the dishes they serve and how this Latin American cuisine is influence by several European countries and West African countries.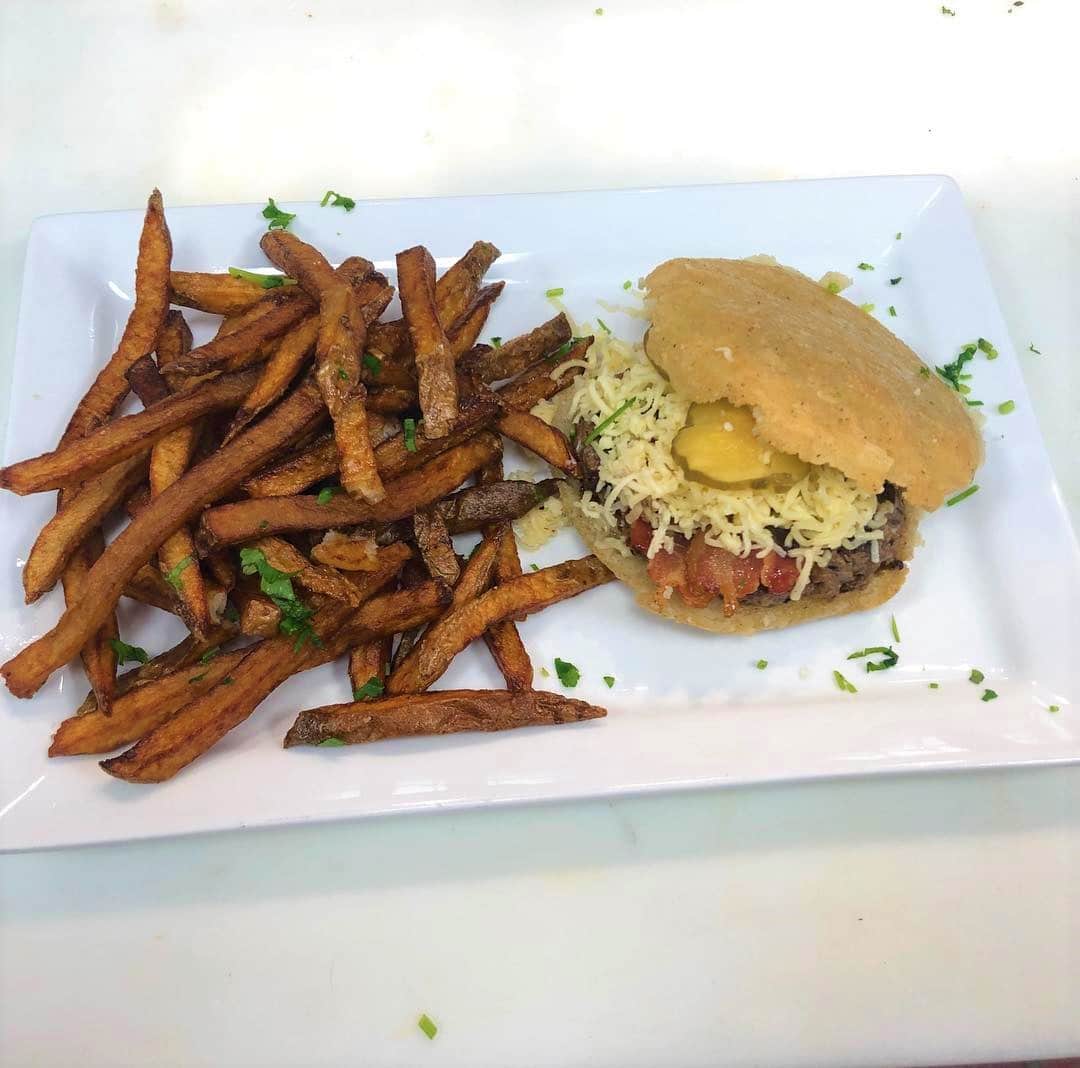 Try their traditional dish pabellon, a dish of shredded slow cooked beef served with white rice, black beans, and plantains. They also have a pretty lengthy selection of arepas (a griddled corn cake similar to a pupusa) that are a great choice to explore Venezuelan cuisine.
Pa'que Ronald
Pa'que Ronald offers Venezuelan on wheels! This food truck can be found in the O'Reilly's Auto parking lot on Highway 31. Since opening in 2019, they made their own cult following that serves people from all walks of life.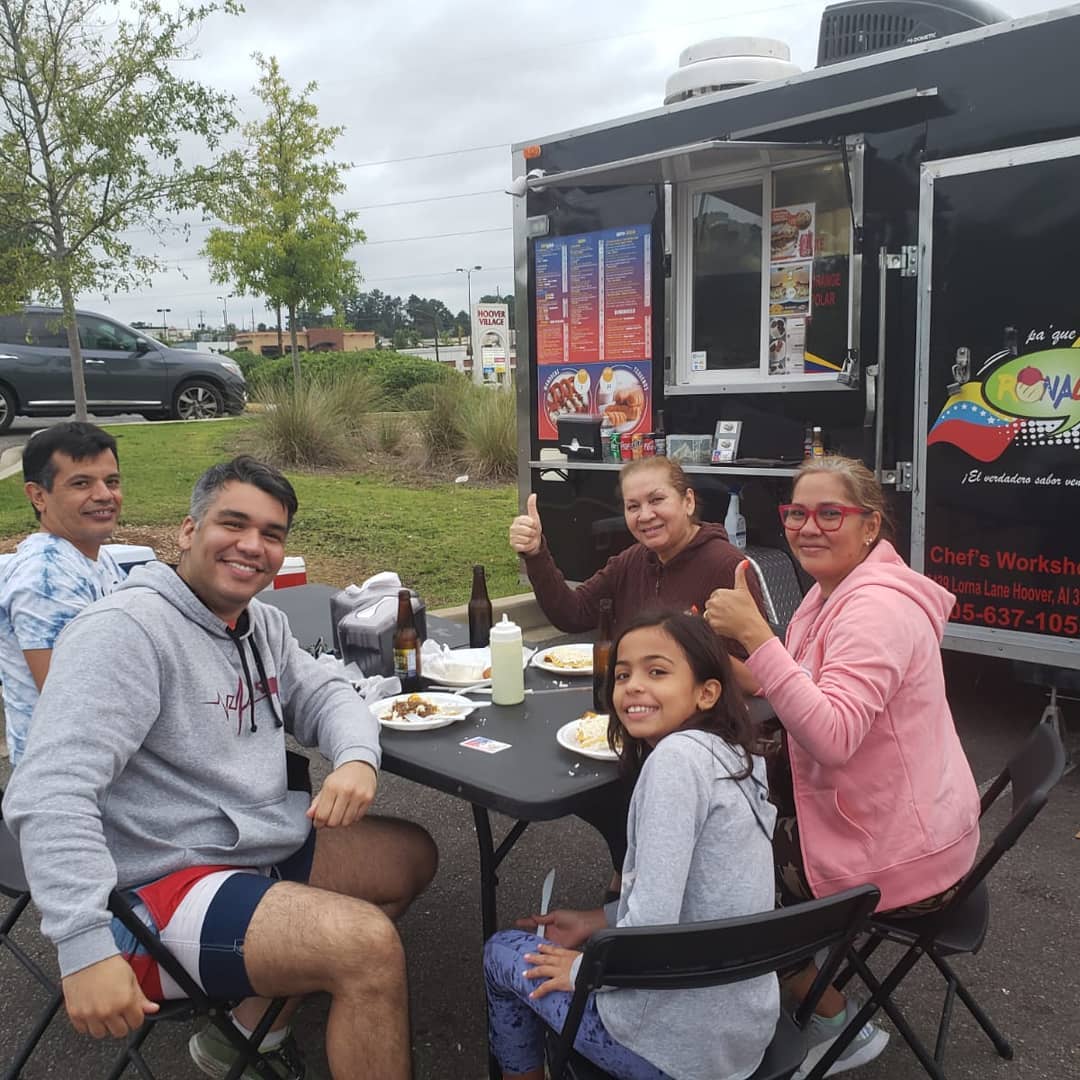 Address: 1559 Montgomery Hwy, Hoover, AL 35216
Hours: T-Th 11 a.m.-7:30 p.m.; F, Sat 11 a.m.-8 p.m.; Sun 11 a.m.-7 p.m.
The food here is authentic and filling. One of their burgers could probably feed me for several days. They also offer arepa burgers too!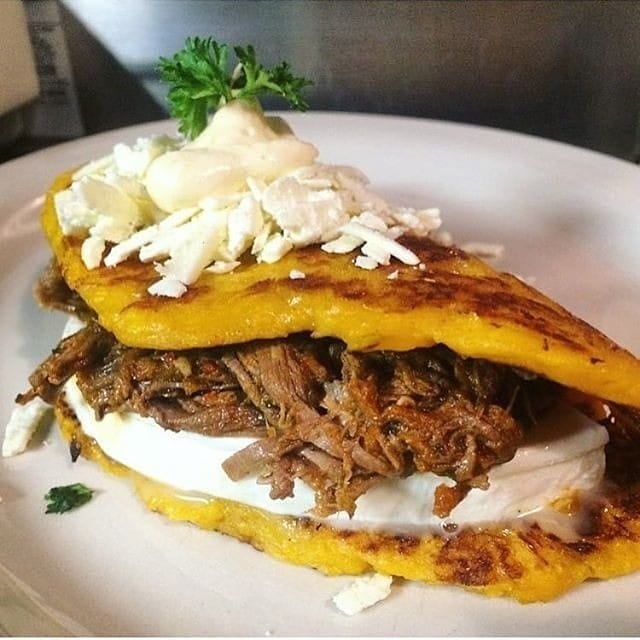 Pa'que Ronald serves Venezuelan hamburgers with different types of burger patties and other toppings, like ham, egg, and potato sticks. If you don't want one of their massive burgers, try their cachapas, a large corn pancake often served with cheese.
Which Birmingham restaurant opened up your taste buds? Let us know @bhamnow!