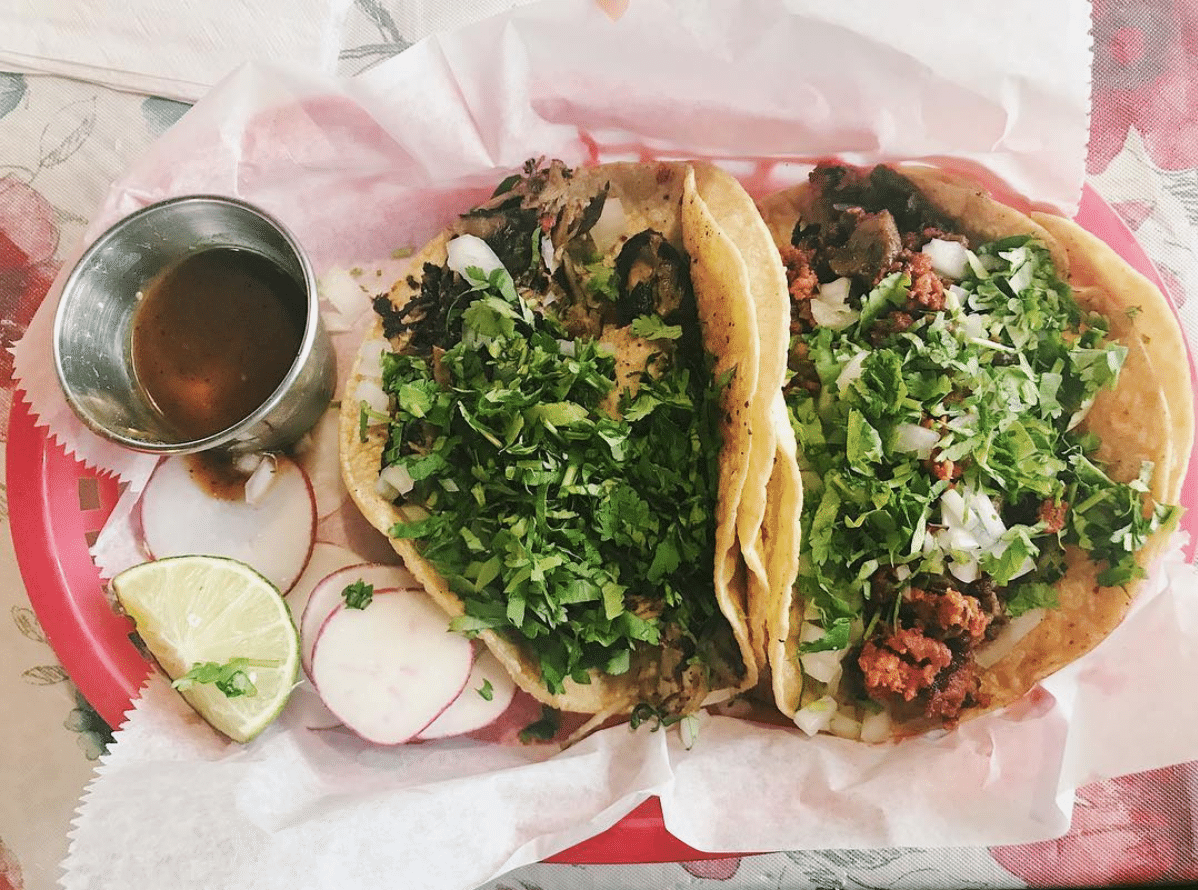 Pop quiz. What's a delicious food that is often referenced in Instagram captions and is also consumed by the billons in America every year? If you guessed tacos, you'd be correct.
However, the American version, while still delicious, is a pretty far cry from auténtico. Here's where to find traditional tacos in the Magic City.
The Great Taco Debate
Tacos are so pervasive in the U.S. that people have developed all kinds of incredible and creative versions. Some love a good crunchy "taco" with lettuce and cheese—and no shade, I mean, it's still undeniably amazing.
I grew up in a place with a ton of Mexican and Latin American influence, so my stance on the staple is pretty established. If you want to truly count as a taco in my book, you have to meet the following qualifications:
Soft corn tortilla, usually hot of the tortilladora and double-stacked
Fresh cilantro
Diced white onion
Lime wedge
Marinated, not seasoned meat. Generally marinated overnight in oregano, cumin, paprika, lime juice, and chilies. Carne asada is my personal favorite.
Want to get fancy with your toppings? Throw on some fresh pico de gallo, salsa verde or guacamole.
Is your mouth watering yet? Mine too. I'll be hitting up one (ok, all) of these taquerías across Birmingham—see you there.
Tacos La Tia Paisa
Address: 406 W Valley Ave, Homewood, AL 35209
Hours: Open daily 8AM-8PM
Los Valedores Taco Truck
Address: 301 Oxmoor Rd, Birmingham, AL 35209
Hours: Mon-Tues 10AM to 5PM | Wed, Thurs, Sun 10AM to 11PM | Fri-Sat 10:30AM to 12AM
The Taqueria Tafoya
Address: 9917 Parkway E B, Birmingham, AL 35215
Hours: Mon-Fri 10AM to 7PM | Sat 9AM-7PM
University Tacos
Address: 2009 University Blvd, Birmingham, AL 35233
Hours: Mon-Fri 8:30AM to 6PM
Taco Morro Loco
Address: 417 41st St S, Birmingham, AL 35222
Hours: Mon-Fri 11AM to 9PM | Sat 11AM to 9:30PM
Tacos Dos Hermanos Taco Truck
Address: 50 14th St N, Birmingham, AL 35203
Hours: Tues-Fri 9:15AM to 2PM
Los Gordos
Address: 433 Valley Ave, Birmingham, AL 35209
Hours: Open daily 8AM to 9PM
Mi Pueblo Supermarket
Address: 228 Green Springs Hwy, Birmingham, AL 35209
Hours: Open daily 7AM to 9PM
Taqueria Mexico
Address: 3724 Lorna Rd, Birmingham, AL 35216
Hours: Open daily 11AM to 10PM
Mr. Taco Taco Truck
Address: 1435 Gasden Hwy. Trussville, Alabama 35235
Hours: Mon, Tues, Thurs 10AM to 8PM | Wed, Sat 10:30AM to 5PM | Fri 10:30AM to 8PM
Did we miss your go-to taquería? We want to learn alllll the hidden taco gems—let us know on social @BhamNow.